Youtube not working
Isn't YOUTUBE Working on your Android Phone? Then Follow the Steps to Fix the Problem.
In this article, I will guide you to fix the "YouTube Not Working Problem." So, follow the steps to fix the problem.
See another best solution by  Suvimal Kundu: YouTube Not Working
Steps to fix the problem
Restart Your Phone.
Generally, a restart can fix a minor bug in the application. The application working in the background would create a problem in its function. So, a restart is what I recommend you do first to fix the problem. Also, consider uninstalling third-party applications on your phone.
Do not Miss: Activate Youtube via youtube.com/activate
Check Mobile Data and Wifi Connection.
Checking Mobile Internet Connection is also an important thing that you can do to fix it. If you're using wifi, make sure you are in its range. Also, check if roaming is turned on in the settings. Because, when you travel to another state or country, the internet won't work if you don't switch on roaming. Recharge a data plan that suits your requirements. The internet will be slow if you have limited data, and this may also lead to cause a problem in youtube function.
Update Your Phone to the latest version.
Updating your phone operating system will help you to fix bugs, and it will also enhance your phone security. To update, go to the phone setting and click on the software update option.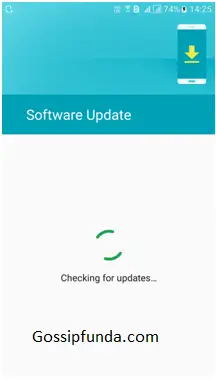 Clear cache and data of Youtube application.
Clear the cache and data of youtube. To clear cache and data of youtube, go to phone settings and open applications, and then select youtube application in the list. Then you will see the option to clear cache and data.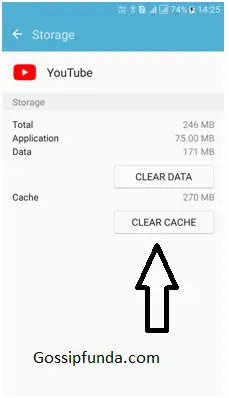 Fix your date and time
Updating your device date and time will fix the problem. To update date and time, go to phone settings.
Update the Youtube app
Update the Youtube app from the Google Play store. Updating the application will fix if there are bugs with your current Youtube application. If this doesn't fix, reinstall the youtube application.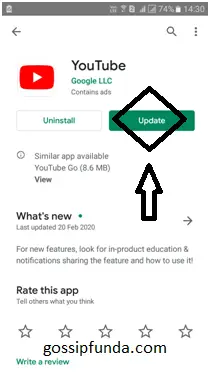 Reset Your Mobile.
Factory data reset the last step that can help you fix significant software problems. Ensure that you back up your files and contacts before you restore mobile. You can use google drive to back up your data if it is below 15Gb, Pendrives, Hard disk, and Laptops.
Gossipfunda hopes this fixes the problem "Youtube not working."
Read more: How To Block a YouTube Channel