If you're having trouble accessing or streaming content on Paramount Plus, you're not alone. Here are some possible reasons why the platform may not be working for you, and what you can do to fix it.
Network or Connection Issues: Paramount Plus requires a stable internet connection. If your network is weak, or you're having trouble connecting to the internet, you may experience issues with the platform.
App or Device Issues: Issues with the Paramount Plus app or the device you're using to access it can also cause problems. Make sure your app and device are updated to the latest version, and try restarting them.
Account Issues: If you're having trouble signing in or accessing your account, it could be due to an issue with your account. Contact Paramount Plus support for assistance.
Content Availability: Sometimes, certain content may not be available due to licensing agreements or other issues. If you're having trouble accessing a particular show or movie, it could be due to content availability.
Platform Issues: Occasionally, the Paramount Plus platform may experience technical issues that affect its functionality. Check social media or the Paramount Plus website for any known issues or maintenance.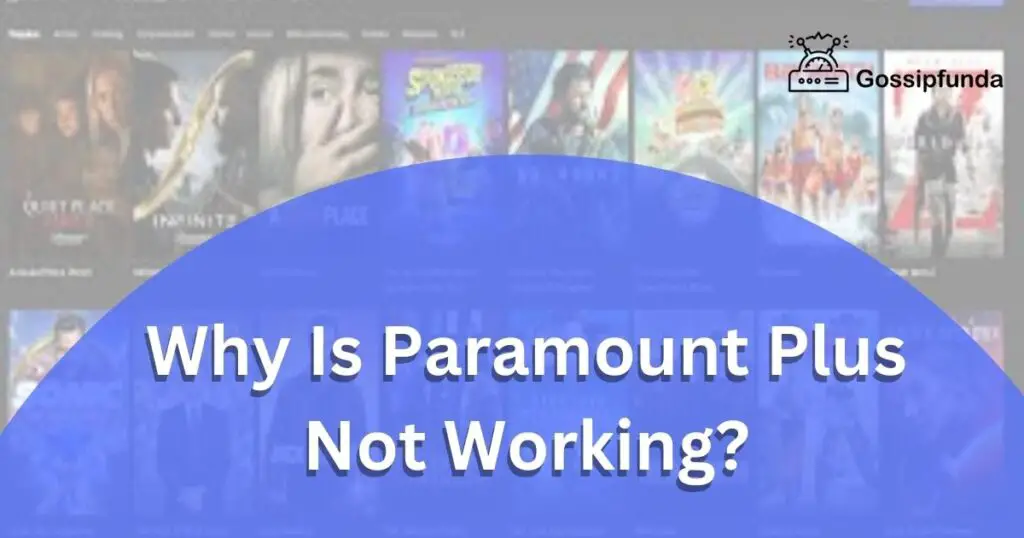 How to fix the Paramount Plus Not Working issue?
Are you having trouble with Paramount Plus not working? Don't worry; there are a few things you can try to fix the issue. In this article, we'll guide you through the steps to get your streaming service back up and running.
Clear Cache and Cookies: One common solution is to clear your browser's cache and cookies to remove any corrupt files that might be causing the problem.
Disable Ad-Blockers: Ad-blockers can sometimes interfere with streaming services, so try disabling them and see if that solves the issue.
Check Your Internet Connection: If your internet connection is slow or unstable, it can cause buffering or other issues. Make sure you have a strong and stable internet connection.
Update Your Browser or App: Make sure you have the latest version of your browser or streaming app installed. An outdated version could be causing compatibility issues.
Restart Your Device: Sometimes, simply restarting your device can fix the problem. Turn your device off and back on again and try streaming again.
Contact Customer Support: If none of the above solutions work, contact Paramount Plus customer support for assistance. They may have additional troubleshooting steps or be able to resolve the issue from their end.
Best Alternatives of Paramount Plus
Are you looking for alternative streaming services to Paramount Plus? Here are some great options.
Netflix – With a vast library of original content and popular TV shows and movies, Netflix is a top choice for streaming.
Hulu – Offering a mix of current and classic TV shows, Hulu is another great alternative.
Amazon Prime Video – With a vast library of movies and TV shows, Amazon Prime Video is a great option for those who already have an Amazon Prime membership.
Disney+ – With a focus on family-friendly content and a library of popular franchises like Star Wars and Marvel, Disney+ is a great choice for all ages.
HBO Max – With a library of popular HBO shows and movies, as well as original content, HBO Max is a great alternative to Paramount Plus.
Conclusion
In conclusion, experiencing issues with Paramount+ can be frustrating, but there are various solutions available to try and resolve the problem. By following the troubleshooting steps mentioned above, users can easily fix the issues and continue enjoying their favorite shows and movies on the streaming platform. However, if the issue persists, it is always worth considering alternative streaming services like Netflix, Hulu, and Amazon Prime Video, all of which offer similar content at competitive prices. Ultimately, the choice of streaming service depends on individual preferences and requirements. Nevertheless, by staying up-to-date with the latest news and updates, users can ensure a smooth and seamless streaming experience.