Why does my internet keep disconnecting and reconnecting? We may have witnessed sudden stops in internet connection, irrespective of whatever source of internet, everyone seems to face this issue.  Until you verify the original cause of this issue, no solution is gained.  In this article, read the different reasons for internet disconnections with a LAN wire, router, modem, hotspot, and your ISP issues too.  By acknowledging these reasons, we can sort out it easily.  Also, read about the solutions and try it out on your devices.  Explore about Bluetooth and USB tethering.  Updating network cards may look like a great task but such a simpler task can help you out in solving this problem.  Figure out the reasons for mobile internet distractions in this article.
Why does my internet keep disconnecting and reconnecting?
See the different reasons for interrupted internet connection
Interruption during your internet usage is a great spoiler.  If you wish to eradicate that issue, searching for the root reasons is important.  When searching for a reason, you can acknowledge different devices and parts involved in the process of internet service.  In each step, we need to analyze whether is there any fault or not.  Only after checking all steps, we can finalize the problem.  Such sources and devices involved in internet services are mentioned below.
Don't Miss: Internet May Not Be Available.
Problems with cable wires affecting your internet connection and solutions
RJ 45 connector: 
 Network issues in your device may be an effect of the RJ 45 connector used.  When wiring is eroded and has any faults in quality, its productivity is much lesser.  Hardware selection need to be a more concentrated work.  
Harmonic phenomenon and effects:  Combination of low-quality specs materials and plating materials is the reason for harmonic phenomenon.  In a harmonic phenomenon of connectors, slight vibrations in the surrounding can lean down the thickness and simultaneously performance is reduced. 
Installation errors like faults in moulding designs, tools worn, shrinkage characters are the root cause for the failure of fast internet.  Also, if guided procedures should be carefully followed.  When defined surface area for mating is not followed, quality of signal is deduced.  These simple measures need to be fulfilled for optimum utilization of internet connection.
Giving importance to these tool selections can improvise the internet performance. 
Ethernet cable issues
Ethernet cable users with internet connection problems, need to check out real problem first.  Only then reason can be found. 
Internet connection problems:  When you are using ethernet cable for your internet and facing slow internet troubles, the fault may be in the side of cable wires or network.  In the first case, check the LED lights in adapter representing internet connection.  Connect with a new device other than the one you usually use.  When this connection is well and good, do some data transfer of files. 
Slow net connections:  If that data transfer process takes long time than any reasonable duration, then problem will be in the side of cable.  Check if there are any twists and turns, it can slow down the transfer.  It may not be a compulsory to change new cable.  When some weightier objects are stressing are the wires and will restrict the working.  Relieving it can smoothen the functioning. 
Wi-fi
If you are a hotspot user, have a check on the users too.  It means about the count of users.  This is because when many devices are connected to one particular hotspot, its internet speed reduces. 
Another common reason is your device may not be comfortable with a new wi-fi and expects the same network that is usually used.  For example, you may use your friends or family members hotspot daily and all of a sudden if you try to connect your device with a public hotspot. 
When you are using a hotspot in an area where some other people too switched on their hotspot, your device may not be able to identify the difference between one and another hotspot connection. 
Learn more: How To Fix WiFi authentication error
Mobile data used in the smartphone
When you browse with your mobile internet pack, and all of a sudden network gets lost and the icon representing mobile data disappears.
You need to configure the place of error and later it is easier to solve it.  Fault can be on the side of your device.  When device storage is already filled up or in the dead-end stage to fill, functions will get corrupted easily.  Old files won't easily get retrieved when you search for it.  A new file's appearance may be stagnated by the error of unwanted system files.  
Router
Most of the time due to long use of router, internet keep disconnecting and reconnecting. When your router gets overheated due to continuous usage, it automatically takes rest by distracting your internet connection.  So, whenever you feel your router is working for hours, you don't need to search for the root cause of distraction.  It is because of your router. 
If any small parts of your router are not working, you may face interruptions.
Cable/modem
Same as a router, if the modem is overheated, the internet is not continuously provided.  Modem plugged in with the switchboard is a reason for such overheating.  As it is connected with varied devices (if connected with wires and cables), another device's heat and stress are faced by modem too.  So, it is not only the fault of that particular device but also other connected things too.
ISP
When you use your mobile data, your ISP needs to be very regular and with irregular signals, functioning can be ruined.  Use an internet speed analyzer to check the internet speed like Net gear analytics.
Device
When you have checked all the sources of the internet and if everything is well and good, it must be your device that you use for web browsing or internet usage.  It can be detected easily.  If you are using multiple devices under one internet source, then switch off all the devices and use devices one by one to identify which device is a fault.
Network card in desktop
Network cards are linkers from the network to your device.  Without this small device, you cannot gain an internet connection.  Physical cards and virtual app like adapters are also available as network cards. You have two ways to deal with network cards.  Network cards can be anonymous to system apps in specification with installations.  When you update a system app or delete it and do a new installation with the same version too, you can see some positive effects.  In the same way, delete your network card.  When they are old or outdated, their performance reduces.
So, when you face network issues on your desktop, network cards are the main reason for it.
See also: How to build a server
Fix internet keep disconnecting and reconnecting in Desktop
There are some fixes by which you can enjoy continuous connections in desktops
Check your RJ 45 Connector and ethernet cable associated with it. Most easiest way to use another working cable to check.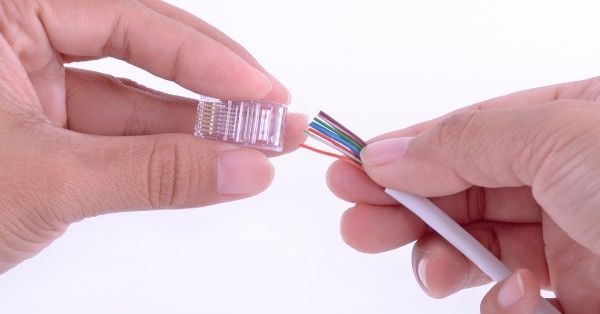 Restart Your router, if still your internet keeps disconnecting and reconnecting, then rest it and check once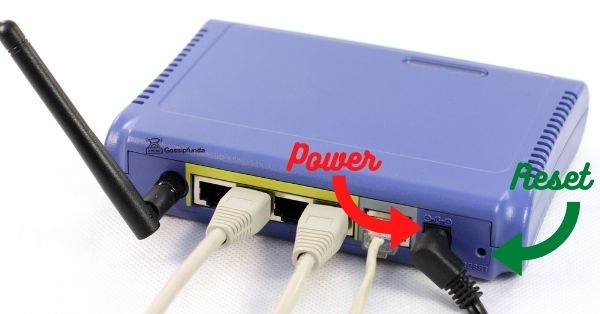 If step 1 and 2 not worked for you, then it's a time to to remove your main LAN/Ethernet cable provided by your ISP and connect directly to your internet card of Laptop/desktop. Now, start working, then it is dam sure that your cable or router has some problem.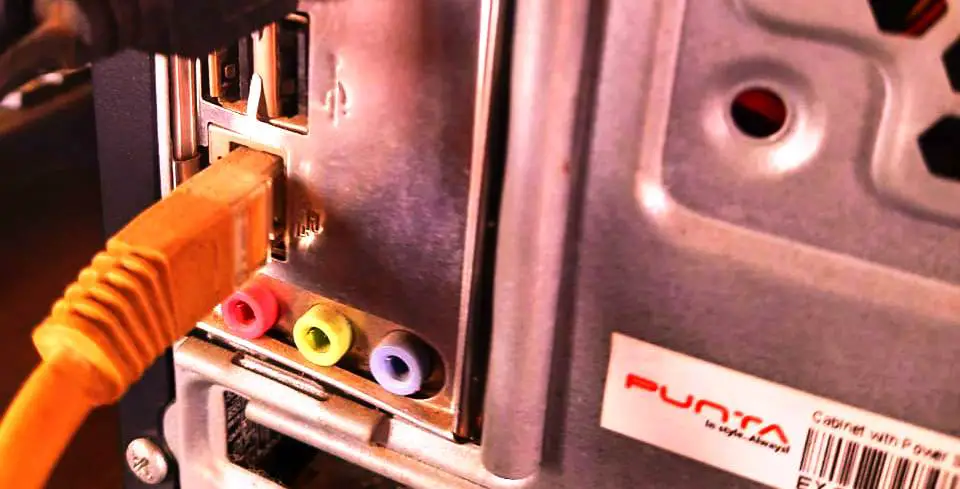 If none of the mentioned steps work then immediately contact to your Internet service provider.
Other Solutions for internet keep disconnecting and reconnecting
1. Power cycling: 
Power cycling is nothing but restarting a device.  When your device shows some lags and errors, it means the device is facing some issues in retrieving files, audio, or video that you commanded to show.  At that time, giving a few seconds to regain its memory can stimulate its working.  It can be done by Switching off your desktop and switching it on again.  This recalls the system files and helps for instant results and avoid boot loops in the device.  Power cycling can also help the system to cool down if the lags were because of overheating.  Continuous usage leads to heating up of the device and it may harm the parts of the device.  Providing some space to cool it down can energize the hardware.
2. Update your network card
Connect with the internet and download a new network card.  Installing an updated version is preferable.  Search for a new version, if it is not available to continue with the old one itself but it should be the second installation.
How to update the network card?
Go to Network interface card properties.
A dialog box will show up and the driver tab will be present.
Tap on "update driver option".
You will be redirected to the web browser and search for a network card and update with it.
3. Substitute for wi-fi to use in desktop with mobile data.
USB tethering: 
USB tethering can be said as an outdated technique of internet sharing but connecting issues are not faced here.  We cannot expect internet speed the same as the Wi-fi.  This is because, wi—fi is double the speed of USB tethering.  As already said, it won't connect and disconnect often.  So, when you don't need speed internet but regular connection this facility is useful.  USB tethering requires your USB cable to be connected with a desktop or smartphone.  Detect your device and connect with it by following the below-mentioned steps.
Connect your phone with a desktop using a USB cable.
Go to settings.
Choose more and select tethering.
Choose USB tethering from the varied options.
Bluetooth tethering:
 By Bluetooth tethering, wireless connection for the internet is gained.  You can connect with devices wherever you go without any cables and all.  Bluetooth tethering is used only in inevitable situations and not every time.  People who want to gain an internet connection from a stranger's network in new places use this type of tethering facility.  It was popularly used during years ago and now it is used for the feature of internet connection with new devices.  Numerous apps like Bluetooth tethering manager, Wi-fi and Bluetooth tethering, Data sharing tethering, Bluetooth tether, and auto Bluetooth tether.  These apps are used for quick detection.  Beyond these apps, default facilities for Bluetooth tethering is available in all devices from different manufacturers.
Go to Settings on your desktop.
Choose 'wireless and networks".
Select "Tethering and portable hotspot".
Click Bluetooth tethering.
One major drawback of Bluetooth tethering is slow performance.  It can be your final option.  The Internet will not repeatedly connect and disconnect but internet speed is very low.
4. Update for software: 
Software update is an essential function in your desktop usage.  When we miss doing regular updates, new versions and speed internet will not be supporting in your device.
How to update your Windows?
Go to the control panel.
Choose the system and security field.
Now select the windows update option.
Note:  If you are using Windows 10 software, it cannot be manually updated.  Automatically whenever you connect with the internet it is updated for home users.  Only Windows 10 for business can delay its update and even later is done manually.
How to trigger up the flow of internet connection in a router?
Unplug the power cord a few minutes. At this time, it may refresh, wait until indicator lights show up.  Again, plugin and use it as soon as the indicator lights up.
Fixes for your data connection in mobile:
To regain your network soon, and to avoid such issues in the future,
Manage your storage well:
  When your storage is filled up with old files and residue of uninstalled apps, it gets stored in the form of a cache and leads to malfunctioning of the device and takes time to grasp signals and even your commands. 
Clear cache: 
Go to settings.
Choose storage.
And select applications.
Select each app and tap on the option clear cache. 
Use airplane mode:
When you get disconnected and reconnected continuously, then switch off your mobile data and turn on airplane mode. 
Wait for 30 seconds.  Turn it on again. 
Now, you may see a change.
Learn more:
Conclusion
With growing technologies, users need to keep themselves updated to attain the required speed and uninterrupted connections.  Even in this article, as solutions for Why does my internet keep disconnecting and reconnecting to get uninterrupted internet connection, updates for various parts of the devices and software are suggested like a network card, software, and updating modems too.  Whenever we face an issue in network connection, we need to delete unwanted files and increase the space in devices.  It can itself give you good network connections.  The next thing is the updates.  Follow these steps and enjoy uninterrupted network connections.