We sometimes need our own mobile phone number (which we do not remember). So how do get that number? Phone number is very important to call or message someone. Without a phone number, you can't call or message anyone. In this article, we will discuss what is my phone number -android?
What is a Phone number of a mobile phone?
Phone number is a 10-digit number which is not the same for every sim provider. Sim is a small chip-like thing that stores the mobile number. A unique code is written before any mobile number. This code is different for all other countries. A mobile number works as an address for switching phone calls using a system of code routing. If you want to call someone you have to dial their phone number then you can talk or message them. You can call me anywhere on this number. You don't need any special country code to call someone in your own country but if you want to call another country you need to write the country code before their number with a "+" sign before that country code. 
Why do we need our own number?   
So, if we want to call someone, we need their phone number. So if anyone wants to call us they need our mobile number. We should remember our number or should save/write it. In most of the case, we purchase new mobiles from Apple, Samsung, Motorola, Vivo, Oppo, OnePlus, LG, Huawei, Realme, Xiaomi, Alcatel, Google Pixel, etc. and we need a number to call someone.
How to know my number?
When we purchase any new sim card then the mobile number of that sim card is written on that wrapper of that sim.  But if you forget your phone number and lose that sim wrapper too then how can you find out your mobile phone number? let's see
Tip 1 : Via special code
For this method, you should have your sim on your mobile. There is a special code for every retailer of that sim. By dialing that special code, you can find out your phone number easily. For example, if you have a VI sim you have to dial *#100#. This code may differ for other SIM providers for AT&T it will be *#06#, For T-Mobile: #NUM# (#686#), For Sprint: ##786# ) and you will receive a message with your phone number.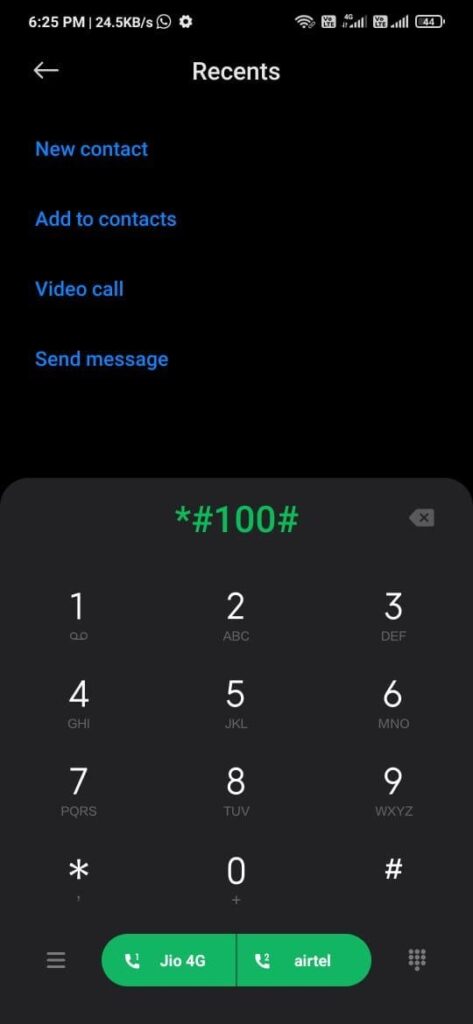 Tip 2 : By calling someone
Whenever we call someone our phone number shows up on their screen. So if you want to know your number just dial a call to your friend and your mobile number will show on their screen. Now you can ask them to tell you your number. 
Tip 3 : Call customer service
You can also get your phone number by calling the customer care of your network provider and asking them to tell you your number. They will surely help you with this. 
Tip 4 : By system settings
Most android phones save their user phone number. You can see it by going into the system settings of the mobile after that go to the about phone section then go to status/phone identity. Then tap on the network. There you can see your mobile number.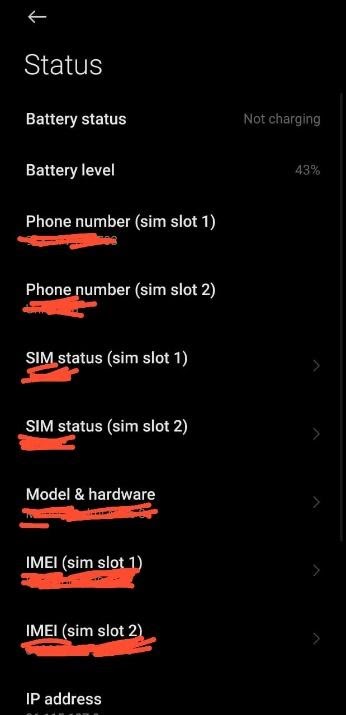 Tip 5 : Looking in your Contacts
Most android phones save your mobile number in the contact app. Open the contact app of your android smartphone. There you can see "me" contact on the top of the list or find "me" contact by scrolling down. when you open "me" contact there you will see your mobile number.
Tip 6 : Online site
There are a lot of sites that say they can tell your mobile number by detecting the network. You can find one of the websites from here. This website will detect your phone number by your network. After the process is completed your phone number will show on your screen. 
Tip 7 : Visit a store
If this method doesn't work for you then you should visit the service center/store of your network provider. They will surely help you.
Tip 8 : Login into your online account
If you have online access to your mobile number then you can log in to your account and see your mobile number there. 
Conclusion:
Phone numbers are a very useful and important feature of our life. You can't do anything if you don't have a phone number. All important things today like your id, your bank account, your email account, etc. are connected with your phone number. a phone number is a need and nobody can't deny it. In this article, we learned how you can find your mobile number if you forget it anytime or you lose it. Hopefully, this article helped you to solve your issue to know what is my phone number -android. For more, you can subscribe to our YouTube channel Gossipfunda for more amazing tricks. 
FAQ
Q1. How to get a phone number?
Solution: You can get a mobile number by visiting any network provider's store. There you can buy a sim card to get a phone number.
Q2. How can I call someone without a phone number?
Solution: There's no way to call someone without a phone number. If you want to call someone you have to buy a sim card first.
Q3. Can I get the same phone number that my father has?
Solution: No two mobile numbers can't be the same. So there is no way you can buy the same phone that your father has.