Have you seen ANT+ plugin or services in your phone storage? Do you know What is ant radio service?  It is nothing but a supporting app for your fitness applications. By its efficient working, you can hold a good analysis of workouts and improvise it.  Check out ant plugins and explore the advanced options and abilities of ANT+ service, to utilize it well.  Do you face problems while connecting them? Your questions are answered here.
What is ant radio service?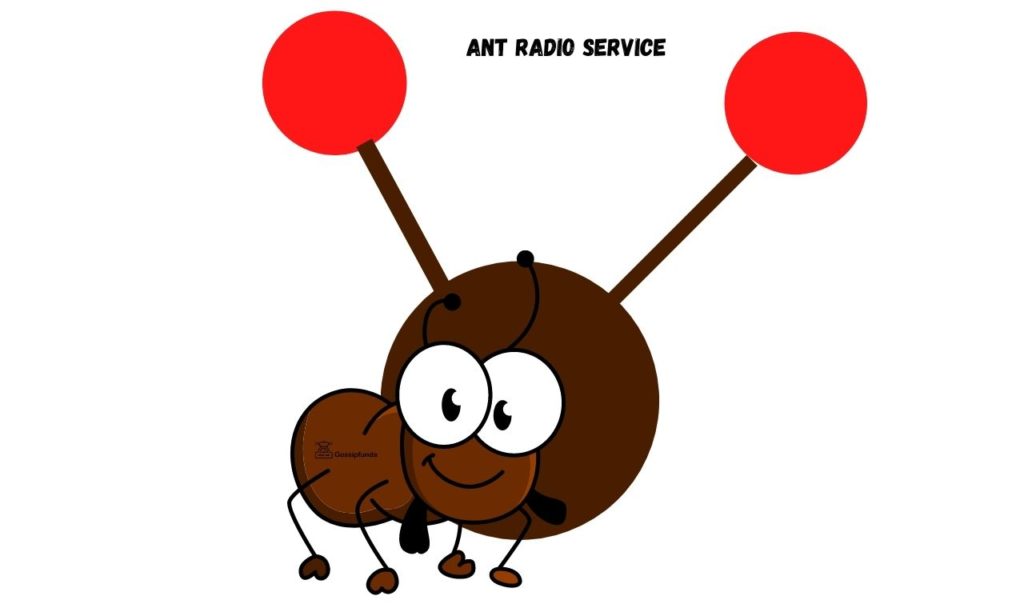 ANT radio service is a system app that helps the user to make wireless communications and transfers.  This system app is developed for monitoring purposes and its utilization can be well understood by analyzing health sector-related apps.  It is said to similar to WIFI, Bluetooth, and NFC, because of the nature of wireless technology.  Unlike Bluetooth, ANT radio service works with many devices or services.  It involves the communication of data from system app to applications that shows up your workouts and exercises.    
As a pre-installed software
ANT radio service is installed in many smartphones by the producer itself.  It doesn't function without the consent of the user.  Unless the user opens and tries to make it work no deployment of battery or storage or mobile resources is done.  If you need it, but not pre-installed in your device it is easier to access and download to use. 
What is ANT+ plugins
ANT+ plugins are considered as a compilation with ant radio service and both are said to be reliable to each other for any advancement in their functions.  It is categorized under the tools category that helps you to calculate various measurements.  Ant radio service and Ant plugin service seems to be anonymous.  Its differentiation can be seen under its category and working. 
Working of ANT+ and its icons
ANT+ acts as a device that measures all the activities of the user and data transmitter to any displayer (app).  It has different functions.  According to the functions and advanced options available in it, it is used by various applications that are used for fitness, cycling speed measurer, gym workout timings, and bike speed meter, etc.
Audio controller (CTRL)
ANT service helps you to manage your songs playing in your music player during your workout sessions and meditation.  If you install a for playing music or you already use one such player, then this ANT service is helping that player to manage.  By acting as a remote control for those applications, it helps to pause, play, stop, and change playlists.
Cycle lights controller
This option helps you to manage your cycle's battery life and light settings too.   Your smart cycle's handlebars are intimidated about low battery and it even shows up which side of the battery needs to be changed to the user.  It also does automatic light changes.  When you begin your cycle ride, it turns on lights and shows battery life.  It also shows a guesstimate of how much distance can be traveled with that battery life.  It turns off lights when you end that ride.
Glucose level checking
To have a check on the user's glucose level, a system called continuous glucose monitoring (CGM) is used.  Readings are taken with the help of sensory that is inserted in the user's interstitial tissue fluid.  After collecting all the required readings, it is transferred to appropriate apps using wireless communication.
TEMP
Temp helps you to observe the current temperature and 24 hours highs and lows.  Some people used to be away from locations where low temperature is seen.  It acknowledges such people about the surrounding temperature by observing temperature using its protocols and providing those data to apps that give you alerts.
Heart rate
ANT+ provides heart rate sensors to devices that show you about your health at different time frames.  Being attached around the chest, it transmits data to your phones, watches, activity monitor, or your application installed in mobile for fitness purposes.
Blood pressure measurement and storage
Blood pressure is measured for many users and stored in an organized manner.  Mostly such services are used in health institutions.  Even though, many user's data has been collected it is saved regularly in official database collection automatically. 
Download ant radio service App
Download the latest ant radio service App from here or from official site
Equipment controls in gyms
In your workout session, use your mobile device installed with ANT+ service and connect it with the equipment that you are using in the gym.  Even that equipment should be installed with ANT software.  If connected, your mobile shows your present fitness levels to equipment and it automatically fixes your time of workout in that particular equipment.  After completing, that equipment shows the result data once and gives it a mobile device too. (through ANT service) It helps the user to save data of his daily workouts and differentiate it one among others easily.  
Foot speed
The speed and distance monitor of ANT service is a wearable that measures the walking distance of the user.  Acting as a foot pod, it measures and transfers data to apps or any other devices that act as a monitoring one.
Muscle oxygen
This feature is used to measure the oxygen present in a selected muscle.  By measuring oxygen in a muscle, the density of a muscle can be calculated and strength is derived out.  Users of this feature are athletes or their coaches as well as physiotherapists who check their patient's oxygen availability in muscles.  
Gear changer (SHFT)
When you are going for a cycle ride, you can acknowledge the current gear position of the vehicle.  It shows you all information about your cycle's gear in the display available.
Applications of ant radio service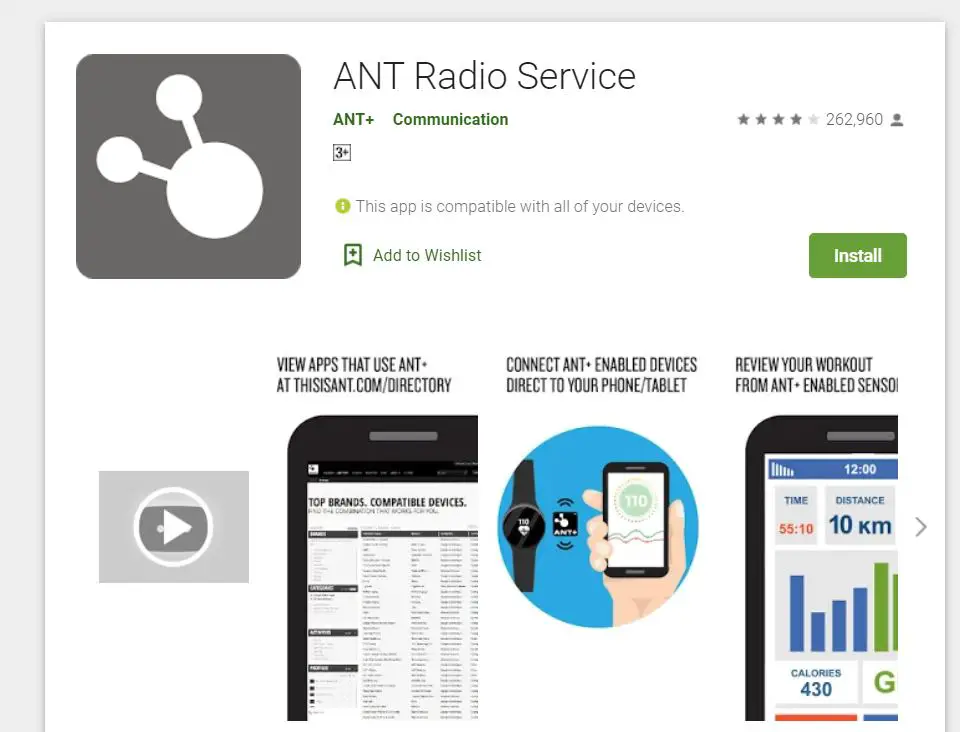 Stride based speed and distance monitor:  This service acts as a distance calculator and provides output using running foot pods.  By obtaining information from ANT+ cycling power meters power of a bike can be calculated by this service and then showed up in those respective apps.
Health and fitness:  Using wearables or rate counting straps live heart rate is calculated and sent to apps.  It also helps with cycling and fitness equipment pieces of training.
Compatibility with mobile devices
ANT radio service or ANT plugins can be used only if certain requirements are satisfied in that particular device.  If not, you can download those software or app, or else use any other devices that help you to pair up.  This supports many android devices and a few iOS services.  
When you are using a device that has ANT service in-built, you don't need to use any basic services by ANT.  But you need to install ANT radio service and ANT+ plugins.  After installation, pair your fitness app that gives access to ANT software. 
USB Host support
Get an ANT USB Stick with a USB OTG cable for connection.  Ensure that you don't buy an ANT USB 1 stick as it doesn't support nowadays.  
Next, download ANT USB service, ANT Radio service, and ANT+ plugin software.  The USB stick can be used as a system app that is not present in your device.  Other software can help you with ANT wireless connections.
Micro USB input
Your android 4.3 or above device can be connected using a micro USB input tool named Tacx T2090 ANT+ Dongle micro USB.  Then install ANT USB service, ANT radio service, and ANT+ plugins software. 
Self-loops ANT+ accessory
Buy a Self-loops ANT+ accessory and install ANT radio service, ANT plugins, and self-loops ANT service. 
If you are using an iOS device, then use ANT+ accessory in iPhone 3 GS, 4, 4S, iPad, iPad mini.  After getting an ANT+ accessory, you can obey the guidelines of that brand.  As some dongles may not support few apps it is recommended to contact that particular service provider for further required apps and apps that may be used by pairing with ANT radio service.
Devices with in-built software
Samsung electronics co., Sony, HTC, SHARP, and FUJITSU are the manufacturers providing this ant radio service when production itself.  Probably, if your devices are any one of these manufacturer's products, then your device has it already.  It is better to ensure the model of devices in which it has an in-built app.
Problems while using USB products
If your device doesn't have that in-built software, you will be opting for self-loops ANT+ accessory, USB host support, or a micro USB input.  When buying anyone of these devices, read those guidelines.  Each device provides different access to different apps.  Some devices from a manufacturer may support your fitness app whereas some others won't.  Before selecting one for your usage, ensure that supports many apps.  be sure about what you select.  Few problems related to external devices will be discussed here.
USB stick and OTG cable:  Some people face errors while connecting their apps with ANT USB.  Two reasons can be said about this issue.  One is because of their device's hardware incapability to accept all USB hosts.  Cross-checking your device's model number on their official websites about their USB supporting facility can help you.  If it is incapable to support, then you can't do anything.
Another reason is few devices won't recognize if the USB stick is first connected to the OTG cable and then to the phone. 
Even hardware issues can lead to such errors.  Contacting the producer can help you out.
Uninstall ant radio service
Uninstallation:  You can never uninstall ANT radio service or ANT plugins if they are pre-installed by manufacturers.  They are pre-installed by manufacturers and no operations can be done by the user unless root access is attained.  It may help you out to uninstall.  Using apps like greenify and titanium pro can help you to gain root access and uninstallations.
Note: If you download by own then easily uninstall button can be found.
Is ant radio service a virus?
No, ant radio service is not a virus.
How to stop ant radio service?
As you cannot uninstall this app if pre-installed by manufacturers, you can force stop it.  Somehow, this system app doesn't occupy storage, and data consumption is also not done.  It doesn't harm your mobile in any way.  Beyond this, if you need to force stop, follow the below-mentioned steps.
Enter settings.
Go to applications.
Select ANT radio service/ANT plugins.
Select force stop and disable.
To put it in a nutshell, ANT+ services helps you in all your fitness steps.  It takes care of all your data and stores it well-organized in devices that you use for fitness.  Installing it can be a good guide to sort out all your difficulties.  If you are a fitness freak, it is gonna help you at a great level.  Even if not, ANT services help you with basic workouts and meditation sessions.  If you ask me, there is no need to uninstall or to stop this system app's functions as it doesn't occupy any of your device's storage or resources.  Keeping it aside from your phone can help you at any time.