It is a widely known concept that many businesses that market communications equipment, such as phones, employ software programs to monitor regular people like us. Many issues have been raised by the public, but it doesn't feel like anyone is doing much about them, leaving consumers with only two options: acknowledging that they are getting spied on or switching to different devices and purchasing from a comparatively more trustworthy firm.
The software Androidhwext, which is already installed on your phone, is essentially a foundation created to depict the designs of the software EMUI used among all Huawei smartphones. Developers can acquire and employ the themes for the system EMUI with the help of their products. If you want to understand more about it, continue reading the rest of the article since we will be studying more deeply about it.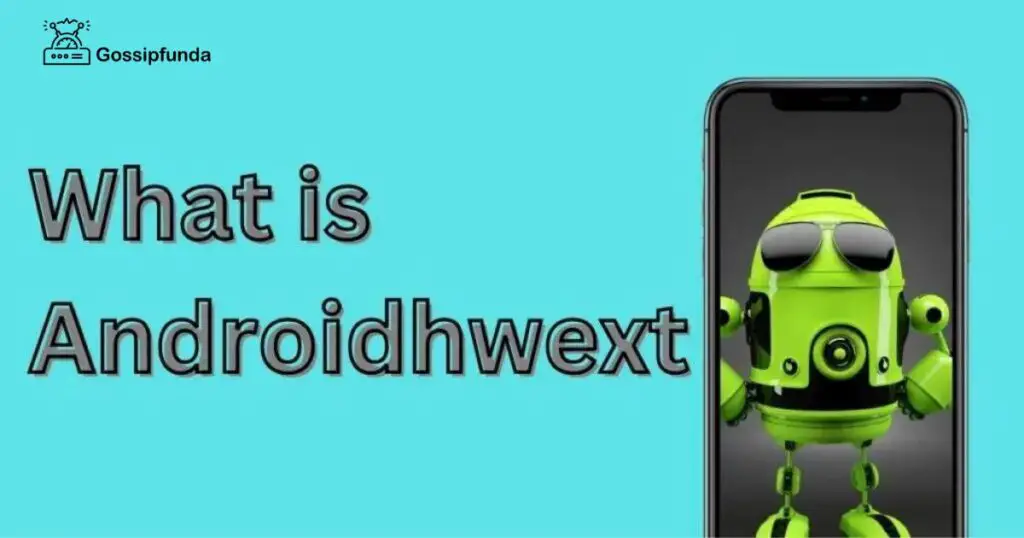 What is Huawei?
Huawei Technologies is a Chinese global technology company with its main office in Shenzhen, Guangdong, China. It creates, researches, manufactures, and markets electronic goods, communication devices, and different smart gadgets. The business also produces Android-powered mobile devices and tablets. It has now joined the smartwatch industry with an Android Wear-based gadget. In over 170 nations and regions, Huawei has made its products and services accessible. Huawei is seen as a national treasure and has benefited from considerable funding from government banks, among other sources.
Whatever kind of gadget you need, Huawei is a fantastic option for every price range. It charges very quickly and comes with powerful camera skills. Over time, the business created its very own Emotion ui, which now powers the majority of its devices and is a customized version of the Android OS with extra tools and functions.
What is Androidhwext Used For?
It offers extra elements including  Dark Mode, which allows users to make the interface's colors darker, and enables Android app creators to alter the appearance of the applications to match the original applications under EMUI.
The Chinese corporation Huawei created an Emotion User Interface, a specialized operating system (EMUI) that is based on the Android Operating system. It can be found on phones made by Huawei as well as Honor. EMUI is sometimes referred to as Magic UI on Honor devices.
What is EMUI?
In case of Huawei and Honor smartphones, the EMUI cover is placed on top of the Android. It is not the most well-liked skin available. It receives a negative reputation since it significantly alters the aesthetics of Android and makes numerous attempts to replicate Apple's iOS.
Regardless of its many flaws, Huawei's skin has several helpful qualities that make the user experience better. The greatest ones are AI-related features, App drawer and App lock system, and so on. Whereas a handful of them are exclusive to the most latest edition of EMUI, some others are only available in the industry's premium products.
Al Features
EMUI adds a few Artificial Intelligence-related features to a small selection of Huawei and Honor phones. The most important is the one that will help you improve in your photography i.e scene and object recognition. The camera recognizes various scenes and artefacts from day to day and makes systemized adjustments to the picture's color, contrast and exposure to make it better.
App Lock
Apps that store sensitive information can benefit a lot from this feature. It is very easy to enable App lock. Simply open your Settings, then go to Security and then tap on App lock to view a menu of the apps that are currently present on your phone. After that, all you need to do is turn on the button beside the apps you wish to protect. On your Huawei or Honor device, a screen will be displayed the very next time that you launch any of those apps to inform you that the app is secured and requires your thumbprint to open it.
File Safe
Do you have any pictures that you dont want to be lying around in places where anyone using your phone can access it easily? If yes, then on phones operating EMUI, file safe is an absolutely fantastic security feature. It enables you to password-protect a variety of files, including pictures, videos and files as well as documents. These files can then be in a separate folder that can be opened using the fingerprint scanner. It's excellent for essential documents that you wish to see by yourself as well as private photos that you wouldn't wish for anyone else to see. 
To check it out, Go over to your Settings then click Security then File safe. Simply click the "Add" button present at to move the photographs and other files when the feature has been enabled. The items will be moved from their previous spot into the File safe folder after being uploaded. Whenever you delete files from the File safe, the procedure will be reversed.
App Drawer
Unlike so many Android phones, older Huawei and Honor devices lacked an app drawer. Such as on iPhones, where all of the apps are organized on the home screens. Although some people adored this function, most had negative feelings about it. The absence of an app drawer caused the phone's home screens to get crowded and made it difficult to locate a particular app if there were a lot.
Thankfully, Huawei heard user feedback and reintroduced the app drawer with EMUI 5.0. Customers may now turn the app drawer either on or off in the interface, giving them the advantage of both. By nature, it is turned off, but you may enable it by going to Settings then Home screen and wallpaper and then Home Screen Design. Based on your phone, the journey could be a little varied.
The ability for consumers to turn the app drawer on or off is not exclusive to Huawei. A similar function is available in LG cellphones. The majority of other Android phones, including those made by Samsung and Sony, lack a setting to disable the app drawer.
Navigation Dock
Over the time, smartphones have expanded dramatically. The Mate 20 X from Huawei itself has a massive 7.2-inch screen. It might be challenging to access the on-screen home, back, and multitasking keys while using a large smartphone, and it can also be an issue when viewing a video or surfing the web.
With the help of the Navigation dock, Huawei is attempting to address this issue to give it's users the ease of operation. You can utilize this in the place of the conventional keys. For simple access, it can be positioned at any place on the screen. By heading to Settings then System then tapping System navigation and finally clicking on Navigation dock, you can activate it. Based on your device, the pathway could be a little varied from the given one.
Using the navigation dock is quite concise: tap if you wish to return, long tap and hold for some time in order to access the home page, and touch and slide if you want to open the multifunctional menu.
GPU Turbo 3.0
On devices that run EMUI 9.0, the second version of the technology, also known as GPU Turbo 2.0, is accessible. GPU Turbo 2.0 offers higher capacity and compatibility for additional games. Heavy tasks can be smartly optimized and given a performance increase to the gadgets on demand while lowering energy usage promises Huawei. The technology is intended to enhance internet connectivity, touchscreen sensitivity, and some other features in regard to gaming. PUBG Mobile, Mobile Legends, Bang Bang, and Arena of Valor, are some of the games supported by this technology.
These are some of the EMUI's best features, however, there are many others as well. It includes motions, such as making an initial letter on the display with the help of your knuckle to start the application. EMUI offers a Favorites feature that uses your photographs and videos to automatically make simple movies. It can synchronize the contacts on your device's contact list with those on LinkedIn. The information on the display is shrunk in the Mini screen view so that your fingers can quickly access anything.
Is Androidhwext a Safe Application?
It is certainly not a malware and your device is never intentionally harmed by it. Given that it doesn't gather or sell information about your activities, it doesn't qualify as a"Spyware." It is an applicationn that modifies the visual and tactile aspects of your smartphone. Still, few of the users believe it to be "Bloatware.
Can You Uninstall it?
No, It cannot be simply uninstalled from a phone. On a rooted device, however, you can eliminate it entirely using Android Debug Bridge(ADB) or the system app removing software.
How Will You Uninstall Androidhwext?
By Using ADB
Using the ADB software program, you can link an Android operating system to a Windows computer. A Windows PC is necessary to use ADB.
Go to Settings then tap System then click on About phone.
In order to enable Developer Options, click the Build number seven times.
Return to the primary Settings menu and then choose Developer Options.
Tap on it to activate USB debugging.
Now, install ADB(Android Debug Bridge) on your system.
Create a folder by extracting the ZIP file.
Access that folder after you have unpacked the ZIP file.
While holding down the shift key, right-click in any free space.
Click "Open Powershell window here" to begin.
Type in the phrase "ADB devices"
Use a USB data cord to link your Android phone to the computer and then select File Transfer as the USB option.
A USB troubleshooting notification will show up on your screen. Press OK to provide debugging rights.
Enter "ADB devices" again.
The Registration number of your system should now be visible on the Powershell window.
Enter the command "adb shell pm uninstall -user 0 com.android.frameworkhwext"
Wait for a short time and you will find out that the app has been removed from your device.
By Using System App Remover
System App Remover is an app that makes it simple to eliminate system applications, however, you can only access it when your phone is rooted.
Install the System App Remover programme after downloading it.
Open the programme and look for the androidhwext program.
By clicking the check option next to the androidhwext app, you can select it.
To permanently remove the app, click the Uninstall option.
Using Titanium Backup
An app can be disabled or uninstalled using the titanium Backup app. You can disable an app in case you don't want to uninstall it entirely but only want it to stop working.
Install the "Titanium Backup" application once you finish downloading it.
Launch the app.
Look up androidhwext.
Open the androidhwext application.
Click the "Uninstall" and "Freeze" buttons to remove and deactivate the respective apps, respectively.
Although you can uninstall this application, it is advised not to because doing so will damage the user interface on Huawei and Honor smartphones. And after uninstalling it, neither the dark mode nor the theme could be activated which would be an absolutely terrible idea.
What Permissions Does Androidhwext Need?
This application does not need any permissions. You may update your permissions settings by following a few steps.
Access permissions by going to Settings then tapping Apps App then click on Show system processes then tap on it.
Does Androidhwext Consume a Lot of Battery?
It might consume a lot of battery as it always keeps running in the background even when you are using some other app. In order to analyze the battery usage of this software, you can use the HwPowerMonitor or Gsam Battery Monitor apps. There, you can adjust the application's settings in HwPowerMonitor apps if you see that it is using a lot of power, or you can go into controls and compel the app to shut down.
Conclusion
This post explains everything you need to know about it. What it is about, whether it is safe, how to uninstall it and what permission it requires, Hope you have enjoyed this article and don't have any more questions or concerns as to what Androidhwext is.