In today's world the sky has no limits. We have reached a position where we can communicate with bots and transmission of information such as images, files, podcasts and so on, can take place between the users just by using a Messenger application. This type of service has many other functionalities such as voice and video calls. The app itself can support multiple profiles at a particular time and it supports end-to-end message encryption. So let's look at the different purposes of some familiar Messenger applications.
Meta Platforms created an application called Messenger to serve the public, the purpose of this app was to act as an instant messaging platform. When this was earlier launched it was known as Facebook chat, this application had then undergone a change in design. After the redesign the apps provided by Android and iOS were made available to the public. After this Facebook Portal hardware was made available to the public. Facebook took a decision to separate Messenger and the Facebook application This resulted into the creation of Messenger.com a new website which was better and faster. It gave the users what they needed, a platform wholly based on communication. Users now had the choice to either use the web application or download the app.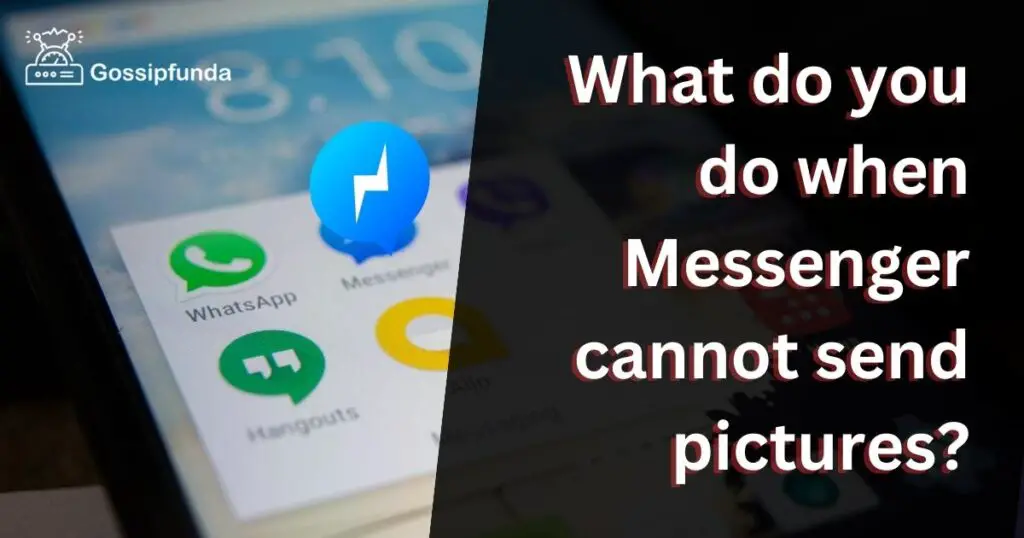 What are some of the features provided by Messenger?
| | |
| --- | --- |
| Feature | Description |
| Using a Facebook account without signing up | Android users may register for the app with just their name and phone number, not a Facebook account. |
| Direct messaging | Users are able to communicate with other users without having to be friends as long as they have the other user's phone number in their contact list. |
| Chat Heads | Regardless of which app is active, this feature shows a circle icon with a contact's profile picture. |
| Money transfer (Messenger Pay) | a function that allows American users to send cash to friends. The function was enhanced to handle group payments in April 2017. |
| Calls | Voice calling was introduced by Facebook to Messenger users in Canada in January 2013, and a few days later it was made available to users in the US. Facebook launched video calling in a few nations in April 2015. The first group voice calls, with a cap of 50 participants, were made available in April 2016. Facebook made group videos calling for up to 50 individuals available in December of that year.  |
| Location sharing | Even if the user is not physically present at the location, they can hit the "Location" button to view a map that allows them to pinpoint any location. Live location sharing, which allows users to momentarily share their position with a buddy or group of friends for an hour at a time, was released in March 2017. |
| Business interaction | On March 25, 2015, Facebook announced at the Facebook F8 conference that Messenger would begin enabling users to connect with businesses, including tracking transactions, receiving notifications, and having private discussions with customer support agents from businesses.  |
| Third-party app integration | Let us now discuss the third-party applications. These days we can share information with the other users just by opening the appropriate third-party applications provided inside Messenger such as a movie booking service or a GIF maker.  |
| Transportation requests | U.S. users may now easily order a car from the Messenger app thanks to an integration with Uber. In March 2016, Lyft support was enabled. In July 2016, support for UberPOOL was launched. |
| SMS support | Let us now discuss SMS texting. We know that Messenger is a texting based application, hence SMS texting has been supported by Facebook in the Messenger Android app. Although after re-coding of the application to fix the problems finally this functionality of the app was removed. |
| Multiple accounts | Facebook expanded the apps' ability to handle multiple accounts. |
What do you do when Messenger cannot send pictures?
Facebook Messenger combines messages from Facebook and Instagram. Because of this, people use it to communicate with friends and family. Nonetheless, Messenger can occasionally be problematic. Occasionally, the app has issues transmitting messages or gallery photos. If the latter occurs, there are a few ways to fix the issue. Let's get started right away!
Method 1: CHECK MEDIA SIZE
The maximum size for an attachment in Facebook Messenger is 25 MB. That holds true for written materials as well as pictures, photos, music, and video. It is now easy to capture photographs larger than 25 MB on modern smartphones because to their 108MP cameras.
You only have two choices if you're working with enormous media files. You can use such programmes or compress the file to submit up to 2GB of media in discussions on apps like Telegram.
Method 2: ENABLE MOBILE DATA FOR MESSENGER (iPhone)
Inorder to consume less of your mobile data it is better to turn it off, iPhone even comes with the option to turn off data for the Messenger app exclusively.
Step 1: Open the iPhone's settings.
Step 2: Go down to Messenger.
Step 3: Turn on mobile data.
Method 3: DISABLE MESSENGER DATA SAVER MODE (ANDROID)
You can enable data saver mode on the Messenger Android app to use less mobile data. Use the instructions below to turn off Messenger's data-saving mode if you're having trouble getting photographs to send.
Step 1: Open Messenger on Android.
Step 2: Click the profile photo up top.
Step 3: Go to the Data Saver menu and uncheck the box.
Method 4: GIVE RELEVANT PERMISSIONS
Most people send photographs using Messenger's built-in gallery feature. Messenger for iPhone and Android will request authorization to access saved photos during setup. If you denied the permission then the app wont be able to access your device gallery.
It's time for iPhone and Android users to provide Messenger media authorization.
The iPhone's permissions 
Step 1: Open Settings and select the Messenger option.
Step 2: To provide media access, choose Photos and hit All Photos.
Android permission To access the app info menu, long-tap the Messenger app icon in step 1.
Step 3: Select Files and media under App Permissions.
Step 4:  Choose the option to allow access to media exclusively.
Method 5: FORCE STOP MESSENGER (ANDROID)
On Android, the Messenger app can be stopped abruptly and reopened. To fix problems, you're restarting the Messenger application.
Step 1: To access the app info menu, hold the Messenger app icon for a while.
Step 2: Press the Force stop button at the bottom to finish.
Method 6: CLEAR MESSENGER CACHE (ANDROID)
Power users of Messenger can employ this approach. You might have clogged Messenger with too much cache data over time. Additionally, Messenger will lag for you. To clear the Messenger cache on Android, adhere to the methods listed below.
Open the information menu in the Messenger app:
Step 1: Access the Storage menu.
Step 2: Tap the Clear Cache button at the bottom.
Method 7: LEAVE THE MESSAGING APP OPEN (iPhone)
If you're dealing with large media files, you might need to keep the Messenger iPhone app open when exchanging photographs. The issue with Messenger not delivering pictures will continue if the app is minimized while it is operating in the background and iOS can terminate background processes.
Method 8: VERIFY THE STATUS OF MESSENGER
Facebook frequently experiences system disruptions. The Messenger app will continue to have issues if the social network is having a bad day. You can verify the issue by going to Down detector. You never know who else is dealing with the same issue.
Method 9: IMPROVING THE FACEBOOK MESSENGER APP
Using an outdated build of Messenger can result in bugs and failures with regular use. Install the most recent version of Messenger from the Play Store or the App Store.
Method 10: TRANSMIT MEDIA VIA MESSENGER
When Facebook Messenger won't deliver images, you may need to utilize an alternative method of sharing media files. Using numerous text and media apps might disrupt the flow of communication. Use the tips above to resolve the problem, then go on. Use Messenger's hidden discussion feature if you want to share private or confidential content.
Method 11: NETWORK PROVIDER SWITCH 
According to recent study, the unstable internet connection is one of the main causes of the Messenger application's inability to send and receive pictures. Your photo won't be sent as the first sign of slow bandwidth; the only way to fix this is to switch to a different Wi-Fi connection or to use a different cellular data plan.
Method 12: VERIFY ACCESS PERMISSION
You may have restricted Messenger's access to photographs if you can't transmit pictures through Messenger. You must allow Messenger access to your photographs to resolve the issue on your device. Also, You must confirm on both Android and iOS that Messenger is permitted to view your photos.
Go to your Android Settings > Apps & notifications > Tap on App info or See All apps > Find Messenger app > Permissions > File and media > Tap on "Allow access to media only."
The Messenger app can also be accessed by tapping and holding it while navigating to the App Info icon, Permissions, Location, and Allow access to media only. Go to the Settings option on your Apple device . Look for the Messenger app > Tap on the Photos > After that, choose All Photos to provide media access.
What are the advantages and disadvantages of using Messenger?
There are several reasons as to why instant messaging services would be appropriate in any business environment. For example, they let staff members communicate with one another right away to receive the information they require in a less obtrusive way than calling, emailing, or stopping by a colleague's desk.
To the extent that it encourages collaboration and strengthens team building, this can be a very effective form of informal communication, whether the other party is across the room or halfway around the world. However, it should be highlighted that instant messaging systems have a number of drawbacks and shouldn't be used as your organization's primary channel for communicating crucial messages or even sharing sensitive information.
ADVANTAGES
Reason 1: Expediency of communication – They can help facilitate short, sharp conversations and allow people to share information quickly.
Reason 2: More visible than email – If you are running a business and you want to catch the attention of your fellow colleagues instant messenger would help to draw more attention rather than your regular emails. The con of using emails is that they may go unread for months together on the other hand instant messages can hold the attention of the user for a long period of time.
Reason 3: With the help of an instant messenger, you can communicate with a coworker from across the office or over the globe and instantly exchange information in real-time. It's extremely helpful when coworkers use remote or flexible hybrid working methods.
Reason 4: Easy to use – Instant messengers are intuitive and easy to use, requiring very minimal technical skill, making them a democratic communications tool in any workplace. Business instant messaging technologies are a logical progression from the way people already communicate with family and friends and interact with one another in daily life.
DISADVANTAGES
Reason 1: Instant messenger productivity problems are the primary cause. While business instant messaging can help cut down on a lot of needless time spent on ineffective communication and lower long-distance phone costs, it also has the potential to be abused. Some groups of workers may waste hours each day chatting on instant messenger, gossiping, or otherwise wasting time while pretending to be working. For someone trying to focus on important work or meet a deadline, messenger notifications can still be just as distracting as a phone call or an incoming email.
Reason 2: Security concerns with instant messengers – To put it simply, you shouldn't trust instant messenger platforms to convey information that you wouldn't want shared outside of your firm.
Reason 3: Platforms for instant messaging are generally on public networks, which means that outside parties could simply intercept or hack them. More so than others, certain instant messengers offer the best security measures.
Reason 4: Your company goes to great lengths to safeguard its sensitive, confidential, or otherwise secret business files and keep them safely stored on servers that are difficult for outsiders to access. All these security precautions are nullified when files are shared over instant messenger, unless you are certain that the data is securely encrypted.
Reason 5: Instant messaging conversations can also be readily copied and pasted, which might lead to them falling into the wrong hands.
Reason 6: There are other vulnerabilities around passwords and authentication, meaning information can fall into the wrong hands.
Conclusion 
Facebook Messenger does not by default enable end-to-end encryption, unlike WhatsApp, iMessage, Signal, and even Google's upcoming update to Android Messages. This is not some obscure security setting that you should ignore; it is crucial to the security and privacy of your data. This article looked at various ways to fix some Messenger app bugs.
FAQ
What is the cause of Messenger's malfunction?
Firstly your Wi-Fi or mobile data connection should be strong. Make sure you have enough storage on your device before installing the application. Find out more about Android smartphone storage. Check your settings for any system updates.