Toyota Android Auto
Toyota Android Auto: Learn what is android auto in detail and how to connect and use it. Also, learn how does it work and how to set up Android auto.
How It Works
Considering the fact that many versions now have audio, navigation. And many more touch-screen features, car monitoring has increased in recent years. For the smartphone app, 'Android Auto' Google now gets into this operation.
Android Auto
Android Auto is the Android driving companion program for Google. It offers you the ability to make calls, navigate and play music using the applications installed on your smartphone. And provides an easy to use simple interface. It is necessary not to run your phone while driving. So Android Auto can be fully managed with Google Assistant voice commands.
Set up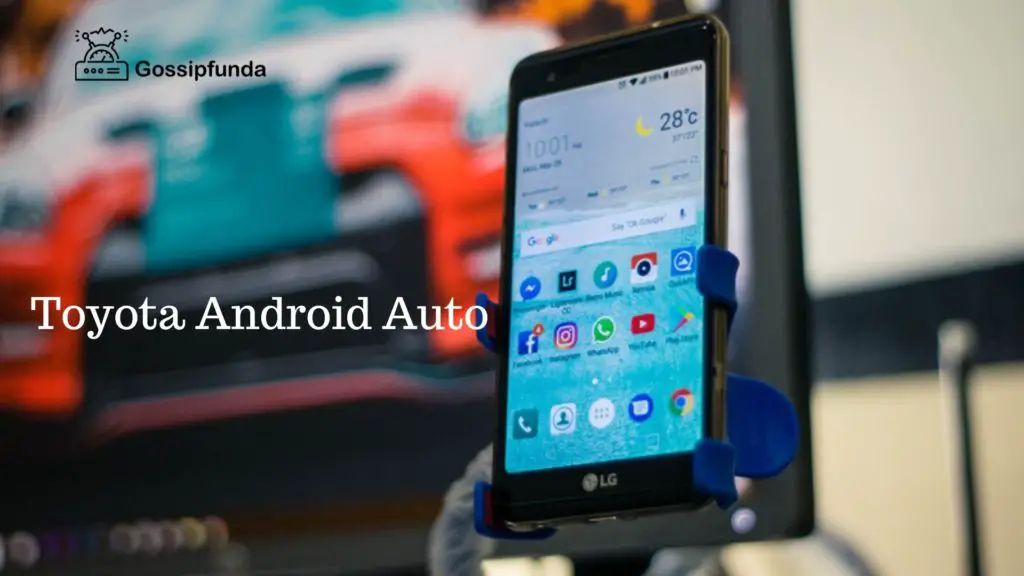 An app can be downloaded to your Android phone or tablet from the Play Store. You can plug your phone into the dashboard screen of your car via USB cable. And take over the Android Auto system. It can even be pre-installed as the standard device in some new vehicles.
When a car does not own a built-in display. You can simply connect Android Auto to the Bluetooth Audio Device on your cell phone. And you can hear instructions and calls easily.
Don't Miss: Android Auto Not Working
Working Feature
Much like their Apple CarPlay rival. Android Auto is essentially a simplified, easy to use interface for your phone when driving. You can control navigation (using Google Maps), voice calls. And your favorite music playback app on big buttons. Check out our article to learn more about the best music apps on Android.
The Android Auto home screen is basically a news feed with cards that display the details about the applications you are currently using. At the top is navigation, with your music player and any message alerts that may come out, in the following direction shown.
As previously mentioned, you are able to monitor your entire setup with the following voice commands: just say 'Ok Google' or tape the microphone icon, then tell Google Assistant to browse to any destination, play other tracks or playlists, call people or even direct text messages.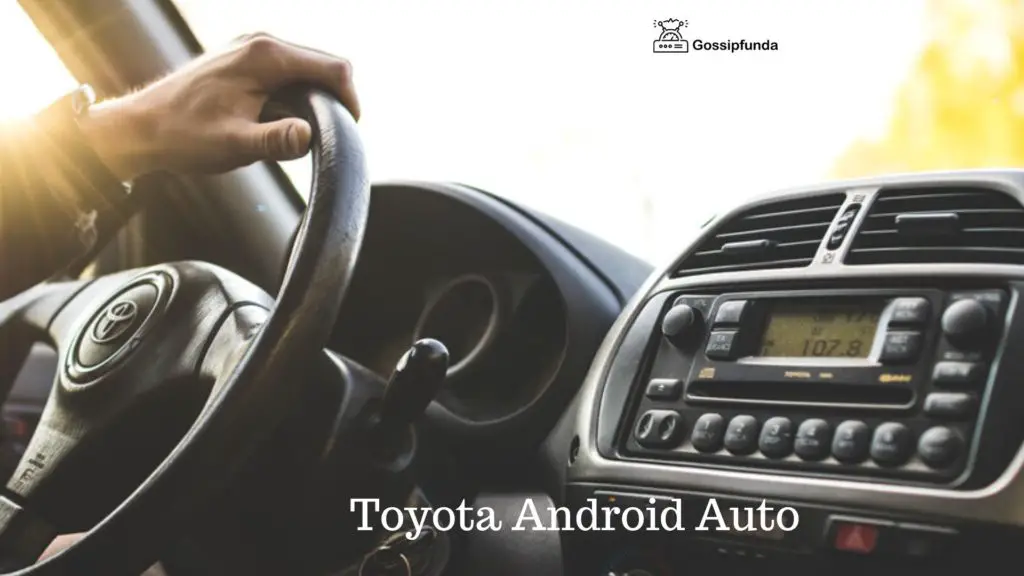 It's compatible with a wide range of applications available on the play shop for your devices.
Google claims more than 400 Android car models – check out your car manual or the website of your manufacturer to find out. Otherwise, you can access a world of simple and safe in-car details on your Android phone within seconds from the Play Store.
Some of the latest cars should be Android Auto compatible, but this is a short Android insight picture.
Please Read Our Articles Like Internet May Not Be Available: Reasons And Solutions
Toyota Android Auto
Finally, Toyota grounds and advertises compatible Android cars
One of the last big holdouts to add compatibility for Android Auto has finally been hit. On Thursday, Toyota revealed that Android Auto is available to the 2020 4Runner, Tacoma, Tundra, and Sequoia models. Android Auto will also be powered by the 2018 Aygo and thus the 2019 Yaris (in Europe).
About
Toyota was one of the last major car manufacturers to establish compatibility with CarPlay on its vehicles. In January 2018, the company announced that the 2019 Avalon would be CarPlay. It then extended to other sedans and small SUVs of the company. Toyota revealed Thursday that CarPlay would also be coming to the latest Android Auto models.
Toyota rumors finally let Android car swirl in its cars last autumn. One of the Toyota reasons cited was that the car manufacturer had concerns about safety in the feature to hold it off on adding Android Auto compatibility. Toyota concentrated instead on creating its own automotive-grade Linux infotainment system, which employs the SmartDeviceLink of Ford in order to allow some apps to mirror the car screen, imitating CarPlay and Android Auto's most interesting features.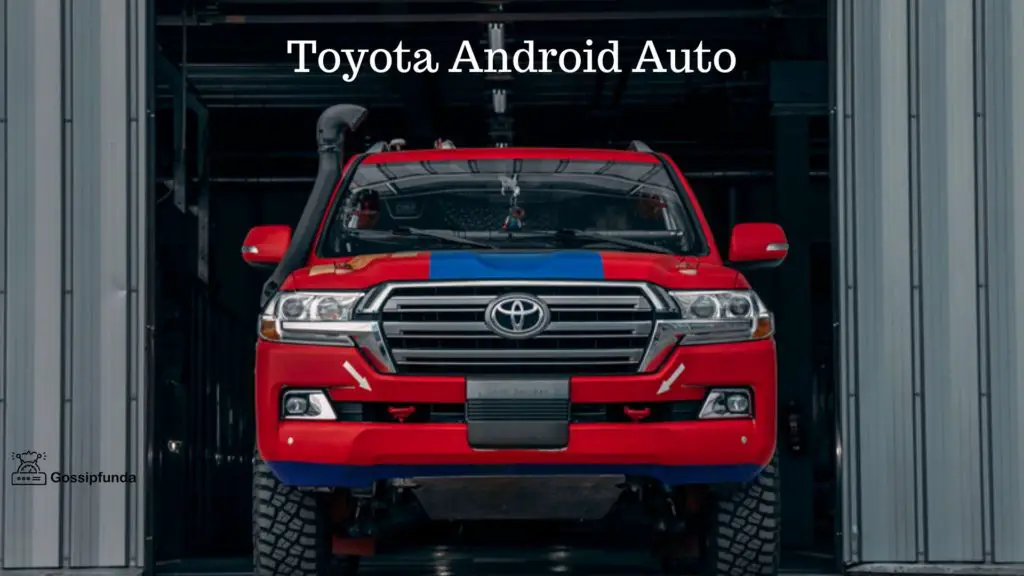 The head of Android Auto on how Google is driving the car of CarPlay and Android Auto in the near future is so normal in the industry that it's almost impossible to recover that just a few years ago, manufacturers seemed frightened of allowing car technology companies control over their displays. One by one, however, for both services most leading automakers unrolled their compatibility. Some, such as BMW, also unroll a wireless CarPlay version. (Wireless, but only on different units) Android Auto is out there.
In the meantime, Google partnered with a range of car manufacturers to create a native version of Android Auto. This latest Android-driven infotainment system is going to be released this year on Polestar 2, Volvo's second high-performance vehicle. This is the second one. Ultimately Volvo's own models will also arrive. Google has also signed a contract with the Renault-Nissan Mitsubishi-alliance's Android infotainment program. We've been dreaming about what would appear as if with Android Auto recently.
How To Connect Android Auto In Your Toyota
When Apple CarPlay was revealed for selected models in 2019, Toyota fans didn't take a while to question if Android Auto, the Android equivalent, could be anticipated in the range. Toyota refused to include its fleet's device in relation to safety concerns, but these problems have already been resolved and thus the Android Auto launch is on the horizon, featuring select 2020 models that arrived later this calendar year. Learn more about which models are compatible with Android Auto and how to add the device to your Toyota.
Connection Instructions:
Download the Android Auto App on Your Compatible Smartphone
Open The Android Auto App on Your Smartphone
Connect Your Smartphone to Your Vehicle employing a USB Port
Choose Enable Always or Enable Once
Open Android Auto On Your Infotainment Screen
Which Toyota models have Android Auto compatibility?
No Toyota models currently have Android Auto compatibility within the 2019 lineup. Nevertheless, Toyota announced that the Toyota 4Runner, Toyota Sequoia, Toyota Tacoma and Toyota Tundra would join the 2020 lineup and people's models will begin to deliver a hint in the future in this calendar year. We expect this list to expand with the launch of other Toyota 2020 models.
Android Auto and Way It Works
In-car displays have improved in recent years, with several models providing music, navigation, and more touchscreen controls now. With its smartphone application, 'Android Auto' Google has come to this event now.
Android Auto
Android Auto is the Android riding companion program for Google. It lets you make calls, browse and play songs with the existing apps on your smartphone and offers an easy, clear and easy-to-use interface. It's necessary not to drive your phone and then Android Auto is often completely controlled by Google Assistant voice commands.
Get Android Auto
You can download Android Auto on your Android phone or tablet from the Play Store. It has been conceived to plug your phone into a dashboard screen of your car via USB cable and allow Android Auto to take over, which will also be pre-installed because of the default system in some new vehicles.
You can simply use Android Auto on your smartphone, preferably link it to the Bluetooth sound system of your car so that you can easily hear commands and calls if your car doesn't have a screen built-in.
Feature
Like its Apple CarPlay competitor, Android Auto is basically a streamlined, driving interface for your smartphone. You can control your navigation on Google Maps, voice calls and your favorite music streaming device with big buttons-for a few of Android's easiest music apps.
The Android Auto home screen is essentially a news feed with cards that show details about the apps you immediately use. The highest component is the navigation, whereby your music player and any message alerts appear at the bottom of the screen.
Only say 'Ok Google.' or tap the microphone symbol and then say your order, and you'll tell the Google Assistant to just navigate that path, to play a song or a playlist or to call people or even direct messages as a document.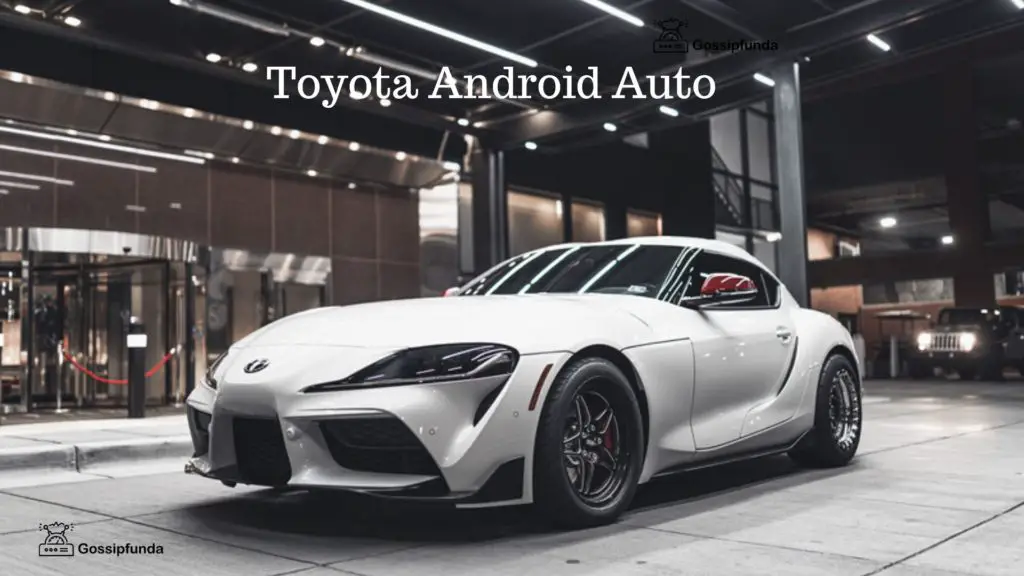 The most beneficial thing about Android is that it supports a wide range of applications on your Play Store for your devices. Many messaging apps such as WhatsApp, Messenger, and Kik are supported and as many music apps as Spotify, Google Play Music or iHeartRadio are supported.
Google says that 400 car models support Android Auto – look at your manual for your car or the website of your manufacturer to check. Such a simple and safe world of in-car knowledge also installs on your Android phone in seconds from the Play Store.
Many new vehicles should be Android Auto compliant, but a short video of Android can be shown.
Wanna Buy?
If Android Auto sounds helpful to you. And you're after a new Android app. Maybe one of the most common telephones is the Samsung Galaxy S10 (S10 +, S10e and S10 5 G). It is good news that a certain number of telcos can get one of these Samsung units.
You will have a few telcos to choose from if you explicitly are searching for the Galaxy S10. The next table shows a spectrum from the least to the highest. And then by the lowest to the largest data availability, of Samsung Galaxy S10 plans.