Assessment is a big part of academic life, and for this, we all have to go through the assignment creation process to win grades. And we all know that this process is easier said than done. From writing an excellent assignment to presenting it to the instructor, there is a lot of pressure on the student. Your struggle can easily go in vain if the format shows error while it is opened in your teacher's operating system. 
If you have set yourself to write an awesome assignment but are worried about the format that will make the assignment attractive and meaningful, you are at the right place.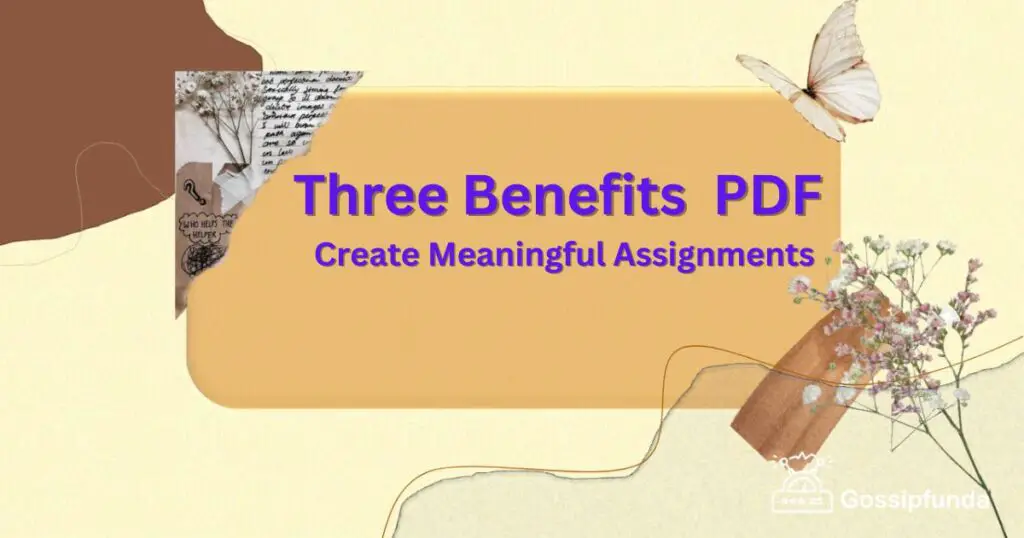 Here are a few advantages you will discover of your using a pdf for an assignment.
Goodbye to Piles of Paper
After studying for weeks, many students find their desks cluttered with a bunch of notes and printed articles. Creating assignments on paper is risky for the students as they can lose the information. It will also take time to sort things out that they need immediately if it is on paper.
There is always a major risk that your assignment can be lost or affected in the form of paper. Printing your paperwork requires effort and money. Instead, you will find it easier to manage your assignments in the form of PDF as the information in it will stay safe, and you will not have to carry the bulk of paper along with you. To edit the information in the PDF, you can choose smart online tools like Soda PDF to make your assignment up to standards. 
Easy Way to Create Assignment 
As a student, whether you are in high school or in college, the last thing you will want is to face troubles when creating your assignments to secure good grades. With the technology advancements, there is so much ease in creating your assignment using online formats. That is the main reason why PDF is popular these days.
It offers a convenient way to create your assignment in Word and save it as PDF. This will offer the comfort of printing your assignment from a PDF without worrying about the format. 
There is another ease you will find with PDF, which is a conversion of your paper document into PDF. You will not need to install heavy and complicated software for this. A simple scanner will help you to scan your document to convert it into PDF. You can use this for a book copy, your friends' notes, and your own.
Offer the Same Look Everywhere 
Students always want their assignments to be appreciated properly. Suppose you have created an awesome assignment and done all the formatting as was required by your teacher. You emailed your assignment to your teacher to accept a good grade, but unfortunately, the assignment shows an error, or your formatting seems weird and misplaced due to the oldest version of Word on your teacher's laptop.
That is just one reason why it can be stressful for a student to share the document in Word or any other. But sharing your document in the PDF will give your peace of mind that nothing will happen to your file. It will give the same view as it is supported by all the operating systems.
So, prepare your best assignment with all the illustrations and get happy grades.