Effective website promotion is difficult to imagine without a clear understanding of what keywords are and how to use them correctly to achieve specific goals. The importance of keywords for SEO is undeniable. They help us understand what and how people search on Google. You can create content relevant to their needs to drive targeted traffic to your site. If you're looking to drive quality organic traffic from Google to your website, then keywords are the tool you need to master first.
Do keywords matter in SEO, and why? You will find answers here. You will get to know about essential indicators that you should pay attention to when searching for key phrases and how to use them correctly to promote your site.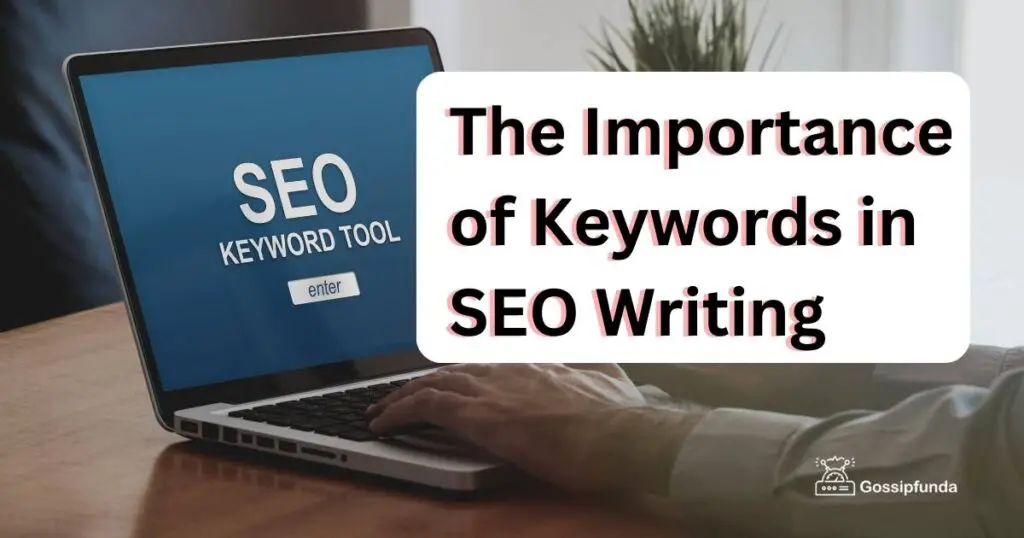 What are keywords?
They are words, phrases, or search queries that users use to find any information using search engines. They help you easily achieve your goals and effectively develop your business. It is crucial to remember that one of the conditions for ranking a site in Google is the relevance of the content and words placed in it to the phrases used by users when searching for information.
Choosing the right phrase requires a clear understanding of your audience. For example, if you're looking for a new pair of running shoes, you'll likely type something like "women's black running shoes" into Google.
What is the main purpose of using keywords in SEO?
As you know, SEO aims to improve the visibility and general positions of the resource on pages with organic search results. A key component is finding and using the right catchwords that your customers use when searching for products or services. It is essential to pay due attention to selecting words and phrases. If you don't, then you risk getting much irrelevant traffic.
It is worth mentioning that texts with key phrases must be unique. You might run across so-called inadvertent plagiarism while writing. One can never be too careful, even if one cites all the sources or only offer their own opinions. A plagiarism checker is helpful in this situation. Do not hesitate to try this plagiarism checker online because your text deserves to be perfect. There is a possibility to detect any plagiarism. Besides, plagiarism checkers usually have no check limit. Even if you write all the content yourself, it's still important to check your writing for resemblance and fix grammar mistakes.
How to choose the right keywords?
Are keywords still relevant in SEO? Absolutely. There are several major indicators that you should pay attention to while selecting them:
-Keyword frequency index.
-The difficulty of promotion and the level of competition for the selected request.
-The relevance of the keyword and the dynamics of changes in the number of hits to the search engine.
-The real intentions and goals of users.
Understanding these characteristics will help you form a realistic picture of how promising a particular word or phrase is. And whether it is worth pursuing.
Classification of keywords
The main groups are geo-dependent and geo-independent, branded and non-branded requests and long tail keywords.
Branded searches include the name of a specific company, brand, or product. In contrast, non-branded keywords are searches that describe a product or service but without a company name.
The peculiarity of geo-targeting keywords is the presence of a geographic identifier. It indicates a specific location, for example, "restaurants in Paris".
Long-tail keywords consist of more words. They reflect clear and specific user intent compared to standard keywords. Long-tail keywords are an effective tool for attracting targeted and high-quality traffic.
Tips for SEO and Keywords usage
There are a few important things to keep in mind. They are the following: use different types of words and phrases; enter them correctly; analyze your competitors; natural use of keywords; do not overuse catchwords; your content must meet search purposes.
One of the most important rules I want to reiterate is that all your content must be unique, useful, and clearly match what users expect to see in search results using specific keywords.
Conclusions
We can conclude that keywords are important and necessary tools for any business that wants to succeed in the digital age. I hope that after reading this article, you have a fairly clear understanding of what they are. You know what indicators you should pay attention to when selecting key phrases. Besides, you know how to use them correctly when creating content for your site.
By following the tips and tricks mentioned above, you will be able to effectively use keywords to engage with your target audience and drive relevant traffic to your site.
Author's Bio
Larry Smith is a well-known expert in SEO. He helps use keywords properly to attract your potential customers. Larry is always ready to write flawless texts, essays or research and share his experience.