Strategy games
What are the strategy games? Today games have inherited a lot number of genres such as adventure, action, etc. Among such genres, one type is strategy. The concept of strategy-making has been introduced in the gaming industry in forms of mobile and PC game.
Example: – Clash of Clans, many of us have heard about this game, which was one of the most popular strategy games of all time. An ordinary Ludo simulator can also be termed as a strategy game. There are lot and lot of strategy game present which can be played both online, can be downloaded and which can be accessed for free.
What does strategy mean and why in gaming?
A strategy can term as tactics or plans to perform a specific task. This task is organized accordingly in terms of effectiveness, i.e., classifying as an excellent strategy and bad strategy. This type will define whether the job will give the required output or not.
Different types of strategy games: –
There are many different types of strategy games. Some of them are: –
RTS (Real-time strategy game)
Turn-based strategy game
Online strategy game
Grand strategy game
Real-time strategy games
This type of strategy game is one of the categories of strategy gaming. This aspect of strategy gaming was recognized later in order to classify among strategy gaming.
What does real-time mean? As the name suggests Real-time strategy game means that the actions and steps taken will be acted and saved in real-time, i.e., it requires player's every moment's attention for every action to be performed as per the requirement of the game.
See Also: Albion Online Android
Best RTS games:
If you want the real-time experience in a strategy game, then these games will suit you.
EVIL GENIUS 2
Website: https://evilgeniusgame.com/
Platform: Windows
Developed By: Rebellion Developments
Release Date: TBA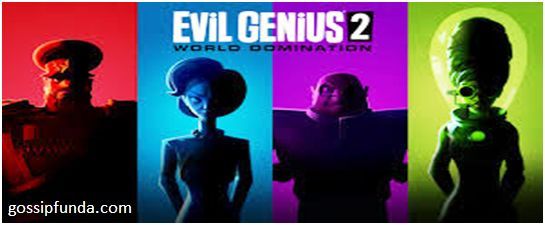 It is based on the classic game first introduced way back in the early '20s. In this game, the leading role is of criminal, and we will be playing its role and creating our own crime empire and earn more fortune. This game is still under development; you can follow up on the website link. Amongst the most awaited strategy games, this game holds the first place. This game has high expectations.
STARCRAFT 2
Website: http://us.battle.net/
Platform: Windows as well as Mac
Developed by: Blizzard Entertainment
Release Year: 2015

It is one of the most popular real-time strategy game which was released in 2015. Created by blizzard entertainment; it has a concept in common to Star Wars, where you will be against an evil villain and carry out the respective missions to help your own people.
Iron harvest
Website: https://kingart-games.com/
Platform: PS4, Xbox One, Windows
Developer: King Art Games
Release: 2019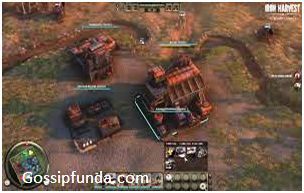 This game is based on the era of the monarchy. It is based on the times where kings used resources to increase there might and earn fame. This is quite an exciting game for those who are well equipped in planning. This game is a similar Clash of Clans and Clash of Kings, which were developed for cell phones.
Visit: Game Pigeon Android
Turn-based strategy games
The simple concept of turned-based strategy game suggests that there will be some quantum of players, and every one of them will play the turn in accordance with a logical order. The simplest example of this can be a Ludo simulator or a chess simulator where players take a turn and then implement their strategy. This type of strategy game is best suited for those who love challenges and want a strategic warfare 1v1 or more.
Best Turn-based strategy games are:
Civilization 6
Website: civilisation.com
Platform:  Windows
Developer: King Art Games
Release: 2019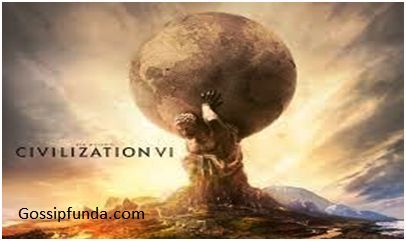 Here in this game, players compete with each other alongside AI to grow from a small tribe to control the entire planet from several periods of development. It is a fun game, and it is quite popular as its several parts have already come.
INTO THE BREACH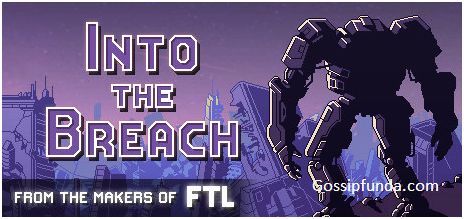 This game is available on the "stream." Users just have to create the stream account and just play on. In this game, we will be controlling future tech to defeat an alien threat. Every attempt to save our home planet will generate a new challenge, which will lead to a new set of missions. The events generated are mainly random.
XCOM 2
Engine: Unreal Engine
Platforms: PlayStation 4, Xbox One, Microsoft Windows, Macintosh operating systems, Linux
Developers: Firaxis Games, Feral Interactive
Genres: Turn-based tactics, Tactical role-playing game.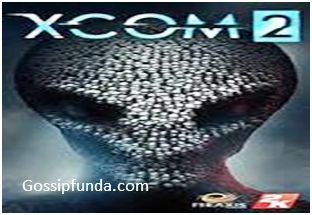 The stream has rated 9/10 to this game. It was published by 2k gaming. It was a reboot of the series XCOM: Enemy Unknown, which was released in 2012. 
Best Online strategy games
The primary platform for gaming is based online. It also the best platform where highly skilled gamers meet and compete with each other. This genre also provides this rivalry of online gaming. Some of the most interesting games to be played online are: –
Off-world Trading Company
Company of Heroes 2: Ardennes Assault
Total War: Warhammer 2
Civilization 6
XCOM II
command & Conquer: Red Alert II
Homeworld: Deserts of Kharak
Grand strategy games:
It is again one of the sub-categories of the strategy game. This type of gaming has a colossal storyline. It is not just about winning the game, it is about a lot of strategic planning and focusing on the consequences of the action taken or only plan. It is a complete package of enjoyment and joy.
Some of the famous grand strategy games are as follow: –


Crusader Kings II
Europa Universalis IV
Hearts of Iron IV
Imperator: Rome
Total War: Three Kingdoms
Total War: Rome 2
Field of Glory: Empires
Distant Worlds: Universe
Total War: Warhammer 2
Stellaris
Conclusion
Trying Strategy games are going to be fun while playing. I have also tried playing these games. These games are entirely underrated because we have no idea about its gameplay, and the look may appear to be annoying at first sight.
This is the reason why we generally avoid playing these games. If we seriously try, these games turn out to be quite effective and are a lot of fun. Planning strategy is something in which humans are doing for a long time; therefore, it can be more relatable to life. This fact can be an educational aspect of this type of game. Saying these words, I would like to recommend playing these games personally, it is really worth it. We must try something new and who knows it may interest us, so, happy playing😊.