Sony PlayStation 5
The upcoming PS5(Sony PlayStation 5) is the successor of PlayStation 4 released in 2019. It is a string of Sony corporation's video game console. Moreover, this is a nonportable gaming console, unlike PSP(PlayStation portable). It was scheduled to be launched in late 2020.
Includes: ps5, PlayStation 5, sony, key upgrades, release dates, games, specs.
Console: PlayStation 5 (gaming console)
What's all the craziness about??
This all craziness of ps5 began when the chief architect Mark Cerny revealed about it in an interview in April 2019. He also said that it would be available worldwide by the end of 2020. He also revealed that this new device would have a specialized solid-state drive(SSD), backward compatibility with ps4, support for both digital and disc copies of games with VR titles also playable.
Specifications
The key specification of PlayStation 5 developed by Sony Interactive Entertainment is
The new PlayStation uses AMD zen 2 consisting of 8 cores, which is clocked at 3.5 GHz.
This is the customized chipset of the previous AMD RDNA2, which has 32 computing units and clocked at 2.23 GHz.
It comes with a whipping 16gigs of ddr6 ram.
Backed up and ready to use custom 825gb SSD.
It provides you with options for external storage using NVMe using M.1 or M.2 SSD or USB based HDD.
It has the capability to play video of resolution 720p,1080p,4k,8k UHD.
Working
Both the CPU and GPU are monitored by Amds smart shift technology, which allows adjusting the frequencies of both according to the current activities running on the chips. The main idea behind this is to reduce power consumption and increase its overall efficiency. The SSD is connected via a 12 channel interface to the main system, which gives it a 5.5gbps uncompressed and 8-9gbps when compressed sing the Oodle Kraken protocol. Direct storage for games can be expanded through NVM express using either M. 1 or M. 2. The user can get most of the advantage by installing the required components as the user wishes, suck as installing only the multilayer component. The main reason for ps5 is to decrease power consumption than ps4.
It also comes with a new and improved controller with adaptable resistance and has strong feedback through voice coil actuators. The new USB-c connectivity with an upgraded battery also helps gamers to play for long hours without having the need for charging it again and again.
Moving to the software
The new PlayStation will come with a wholly changed user interface. At CES 2020 held recently, the company recently revealed its new logo, which is minimalistic and stylish.
Upcoming
The first ps5 title announced will be the godfall, which will be released around along with the release of the console itself. The further confirmed games include the logs of rings, watchdogs, gods and monsters, rainbow six, outriders. Giving to the soft transition from ps4 to ps5, it has been developed using the same hardware architecture. So nearly the popular 100 games of ps4 will be compatible with ps5 at the time of release giving the user the seamless experience before the release of the promised ps5 games. There are also rumors that ps5 will be coming with compatibility with PlayStation VR games. The development team is working in this regard, says the Sony corp.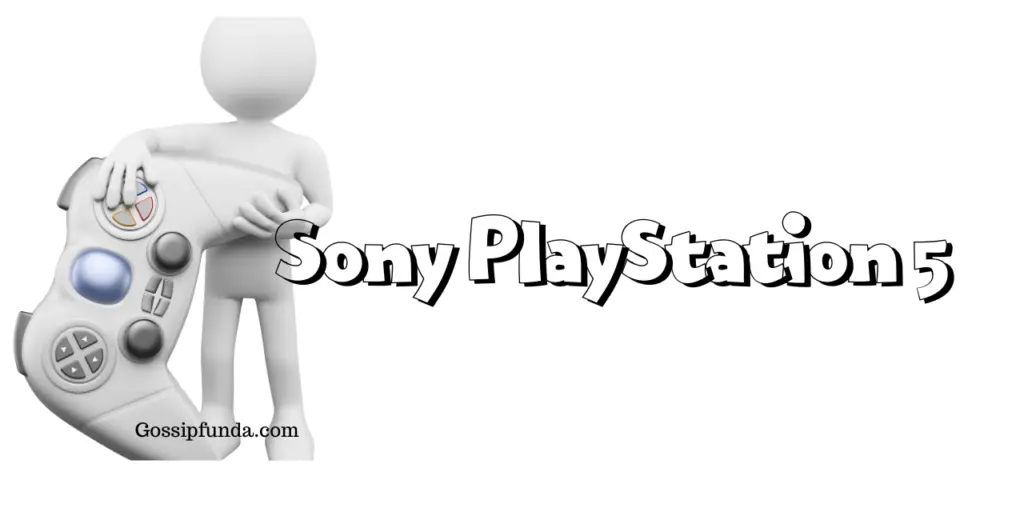 Release
Sony initially planned to release it by the end of 2020, but due to the pandemic outbreak, it might be delayed says gaming sources and Sony fans. There is also a report that the processors and parts used in the device cost about 450$. These high prices are due to the hefty prices of flash memory, which is also in very high demand in smartphone companies as per the rollout of 5g phones. The prominent source Bloomberg also stated that the new PlayStation 5 would cost not less than a whopping 470usd. But it may be subject to hardware flexibility and hence reduction of costs for different variants.
Extras :
It also comes with a custom tempest 3d sound engine.
Uses an HDMI 2.1 input.
It provides its service using a separate portal of the PlayStation network.
Backward compatibility of PlayStation 4 and PlayStation 4 Pro.
It comes with an integrated I/O system.
It also comes with Ray tracing.
And as the new blog of PlayStation states as of March 18, more than 4000 ps4  titles will be playable on ps5. They have also been evaluating the current games to spot any issues and adjustments coordinating with original software developers. Mark Cerny has also assured that they have already started working the top played games, and testing them for Backward hardware and software issues.
The most awaited development :
The ps5s custom GPU will allow for a ginger revolution of games and also to reduced power consumption. But the major development is Ray tracing, this simulated the way light moves in real life and how it bounces off various surfaces. Game using this feature will render games and objects more effectively and accurately with high realism.
Even the character's hair strands will look more realistic. The development of the 3d audio also takes part in the deep gaming immersive experiences the gamers are logging for. For this, they designed a high-end inbuilt speaker system that is very royal and provides a sense of presence and locality. You can also hear the raindrops hitting the surfaces near you due to this major upgrade, which brings you, inbuilt speakers.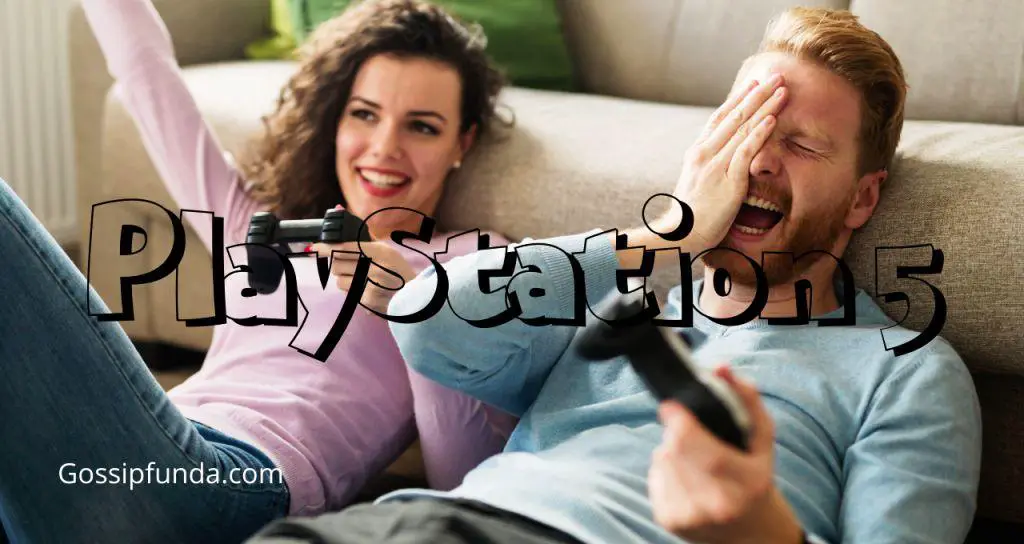 Purchase Link:
The official list of PS5 specs.
CPU
x86-64-AMD Ryzen™, "Zen 2."
8 Cores / 16 Threads
Variable frequency, up to 3.5 GHz
GPU
AMD Radeon™ RDNA 2-based graphics engine
Ray Tracing Acceleration
Variable frequency, up to 2.23 GHz (10.3 TFLOPS)
System Memory
GDDR6 16GB
448GB/s Bandwidth
SSD
825GB
5.5GB/s Read Bandwidth (Raw)
PS5 Game Disc
Ultra HD Blu-ray™, up to 100GB/disc
Video Out
Support of 4K 120Hz TVs, 8K TVs, VRR (specified by HDMI ver.2.1)
Audio
"Tempest" 3D AudioTech
The list is courtesy of the Sony PlayStation blog.
Read More about: PlayStation 5
They also stated and made it clear that the ps5 Pro will be 100-200$ more than its predecessor ps5. The survey also states that 10% of developers are working on games for next-gen consoles. In addition, EA Sports has made it sure that Battlefield 6 will be coming up on ps5 and Xbox one.
While the ps5 Pro is far behind the lines and expected to be released around 2023 if everything goes as planned. It is nowhere to be seen soon, so hold on to your chairs and wait for ps5.
And as you know, there is always a tight tension between Microsoft Xbox and Sony PlayStation 5. Sony has taken its interface to the next level beating all its competitors in the console stream.ps4 has the main menu, which allows users to communicate with friends before entering the game. But the ps5 interface is even more exciting, and the user can see the existing multiplayer list even without entering the game. This will so show the tasks you have achieved in single-player mode, and you can jump directly into desired tasks. Sony will make sure to include an in-game mode, which will instantly make it into the user interface by clicking the small button.
Conclusion:
So guys, now we know all the specs and how the software and hardware are improved and how they will work. As of now, it is yet to be released in marked, and a leakage says it will be released on or after November 2020. But an official statement is yet to be released. As of now, there are no cons known to the user or the developers, but hope they find out prior to release and make it seamless.
I appreciate the way Microsoft gave away a few xboxs for testing to its users, hope Sony also uses the same technique, it really brings out the defects in the system on the long run as a real gamer always knows his consoles. I hope this article helps you gamers and techies. But I really appreciate sony efforts to increase the swiftness of data transfer and backtracking.
Don't Miss: PlayStation Support Number 24 Hours
But the real con is for the users of ps4 and ps4 Pro users as they have no specific identity now all of their games can be played on ps5. So there is a huge dilemma as to buy ps4 or ps5. But as ps5 is nowhere to be released, there is still ambiguity. But according to techie's opinion, it is to wait for Play Station 5 as the developers are saying it is far more better than any of the consoles released till now. For further queries, visit the Sony PlayStation official website or blogs and keep in touch with our app or our page.