Is the SIM card not working on the iPhone? Do you get errors such as "No Service," "No SIM," or "SIM Failure"? Can't dial or receive normal calls or text messages on the device? It appears that all iPhone models are being arbitrarily affected by this major problem! Never worry, you should be able to identify the root cause of your "No SIM" error.
Your phone's SIM card acts as the main key to turn on network services. The activation of cellular-based services requires this little chip or smart card. Which is typically provided by your carrier and must be plugged into your iPhone. Once the SIM card is installed, your iphone can access your mobile network using the GSM cellular phone information it contains. You can then use your iPhone to start sending and receiving SMS. Even making and receiving calls, and using other pertinent services. Sometimes, it becomes tough for your iPhone and it may be at fault for failing to detect the SIM card. Let me go on to explain more and demonstrate how to resolve SIM card problems on your iPhone or cellular iPad.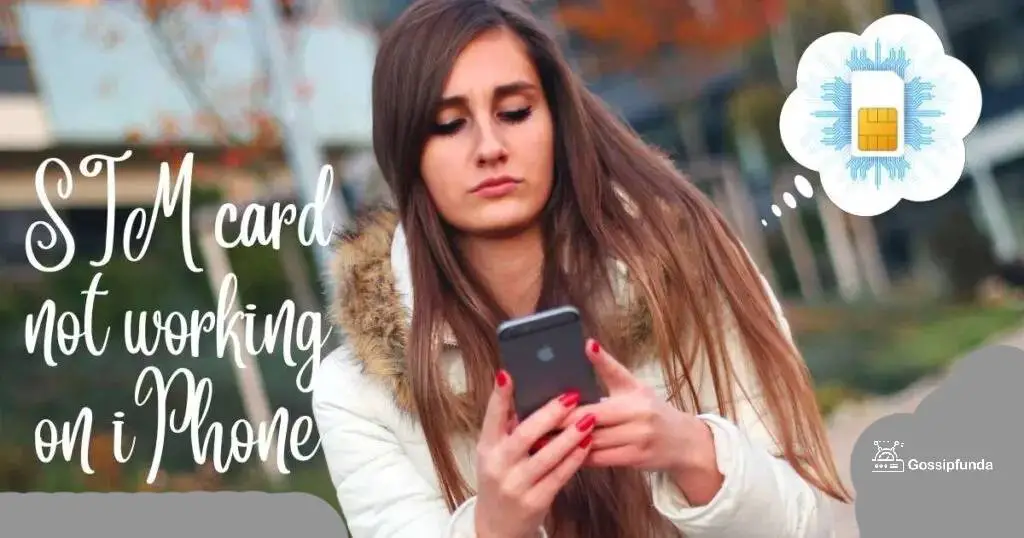 What is a SIM card?
A SIM card connects you to your carrier's mobile network, enabling you to perform operations like making and receiving calls, sending and receiving texts, and using cellular data. A SIM card typically has memory for up to 250 contacts, a portion of your text messages, and other data that the carrier that issued you the card can use.
Why Does It Display "No SIM" on My iPhone?
Anyone who has ever struggled to insert a SIM card or other little memory card into its tray will attest to the difficulty of such tiny things. However, they are highly insightful and, consequently, effective. If the carrier name and signal bars/dots at the top of the screen are absent or have been replaced with messages like "No SIM" or "Searching," In addition to warning you with an error message, your iPhone is experiencing a SIM card issue. Below is a list of some of the factors which may contribute to such issues:

A glitchy software update
There are occasions when a problem that cannot be fully explained prevents your iPhone from recognizing your SIM card.

SIM card damage
When your iPhone is unable to recognize your SIM card for the reasons listed above, it may also be because the SIM card is invalid or faulty. You'll need to purchase a new SIM card for your iPhone to accomplish this.
Lock Activation
It's also possible that the Activation Lock on the device you're using has prevented your iPhone from recognizing your SIM card because it's still connected to another iCloud account.
An improperly positioned SIM card or tray
Your iPhone may occasionally fail to recognize the SIM card you have in it. It can be the case that the SIM card is either missing entirely or has become loose. It could possibly be because your device's software is malfunctioning.
Not supported
You should also check to see if the SIM card in your handset is compatible with your iPhone to determine the root of the problem. SIM cards differ from one another. Depending on the nation where the SIM card was acquired, certain SIM cards are locked to the carrier. This indicates that the SIM card you bought can only be used in a phone that is sold by that carrier.
How to fix SIM card not working on iPhone?
There are steps we follow to tackle it:
Verify That Your Plan Is Active With Your Carrier
Even though it might seem obvious, do you currently have a plan with a cellular carrier? If not, you won't be able to use a mobile network to send texts, make calls, or do any other actions. Similar to the last example, your carrier may have temporarily or permanently canceled your number if it has been a while since you used the aforementioned SIM card or paid your mobile bill.
Verify the validity of your phone account.
Your phone company account might not be valid, which would explain why your iPhone doesn't recognize the SIM card. For your iPhone to be able to connect to a iphone company network, you must have a current, active account with that carrier. If your account has been closed, suspended, or is experiencing some other issues, you will receive the SIM error.
Restart Your iPhone
Your first course of action should be to reboot the device. A fresh start could fix small errors that prevent the SIM card from being identified. To restart an iPhone SE, iPhone 8, iPhone 7, iPhone 6, iPhone 5, or earlier model, press and hold the Sleep/Wake button (located on the top for the original iPhone SE, iPhone 5, and other iPhones, and on the right side for more recent models). A power-off slider will eventually be displayed. The Power Off slider can also be accessed by simultaneously pressing and holding the right side and Volume Down keys on an iPhone 11, iPhone XR/XS, or iPhone X. Drag the slider once more to switch on your iPhone after it has fully shut down.
Hard Reset
Keep pressing the power and home buttons at the same time until the Apple icon appears. After a brief delay, turn it back on.
SIM card and tray should be removed and reinserted
Turn off your iPhone, insert a straightened paperclip (or, if you're an adult, into the tiny opening next to the tray (on top of the other devices, on the right side for the iPhone 4 and later), and gently press down. It may have been put in incorrectly if the tray is very challenging to remove.
Manually enter your network's APN settings.
It's possible that your SIM card has entirely lost communication with the network it was supposed to be connecting to if the aforementioned fixes don't work. You might need to manually enter the APN settings for your network provider if that has happened.
To update your carrier settings steps are given below in the carrier settings.
Reset your network configuration
A software flaw in your phone's network settings may be the cause of the invalid SIM card warning if you're still experiencing problems with it. This includes all of your wireless connections, Bluetooth devices, cell phone data, and any VPNs you may have. Resetting your network settings is the quickest fix for this. Remember that doing this will remove any WiFi passwords you have previously saved, so make a note of any crucial passwords for subsequent use.
Go to Settings > General > Reset > Reset Network Settings to accomplish this. When prompted, enter the passcode for your iPhone, and then tap Reset Network Settings a second time to make sure.
Updating Carrier Settings
You must update the carrier settings on your iPhone if your mobile network service provider changed any of its settings. This type of update ought to occur automatically in most cases, but occasionally bugs and unrelated background operations may require you to carry out the update manually.
To do this navigate to Settings > General > About and select the carrier details link. A pop-up requesting that you change your carrier settings should appear after some time. Select Update from the menu.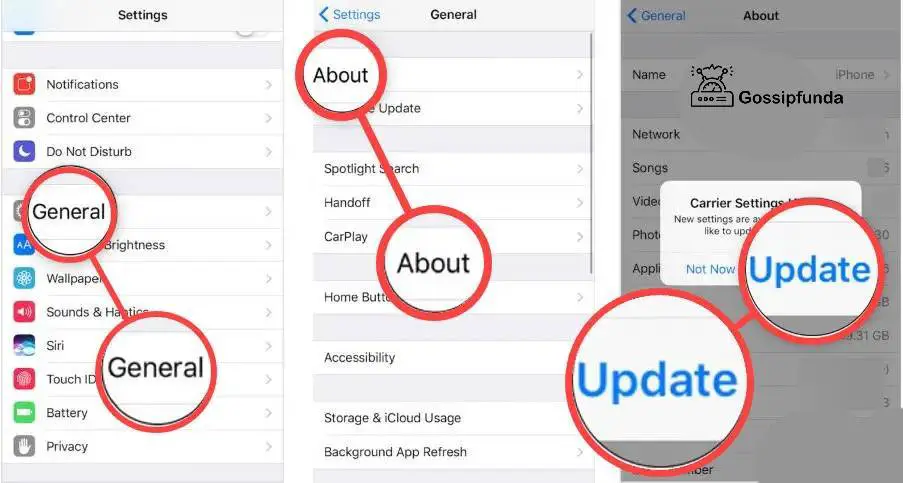 Updating iOS
On occasion, a software bug could make it seem as though your SIM card is invalid or that your iPhone is missing its SIM card entirely. Fortunately, Apple frequently releases a new version as soon as it discovers these problematic updates.
To manually check for iOS upgrades, go to Settings > General > Software Update and select Download and Install if necessary. Before you actually install any upgrades on your iPhone, create a backup just in case.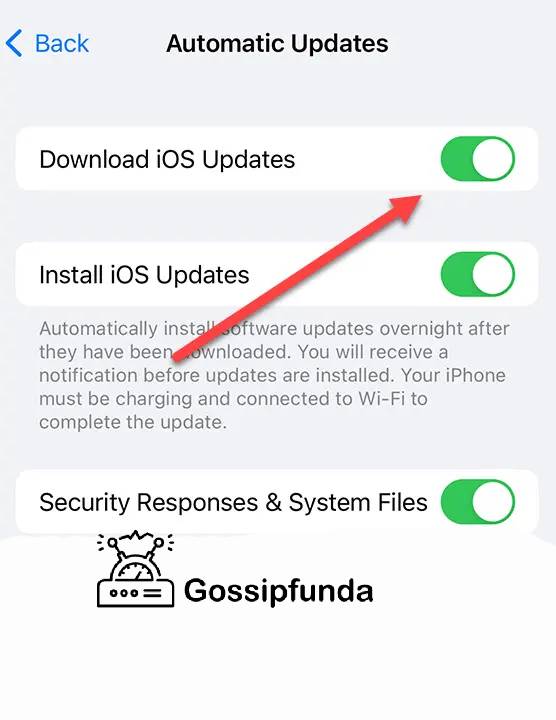 Reset the iPhone factory settings
Consider performing a factory reset as your final resort if you've tried the preceding solutions and your phone is still having SIM card problems. Naturally, you should preserve a backup copy of your iPhone before reverting it to its default settings.
To perform a factory reset on your iPhone, go to Settings > General > Reset > Erase All Content and Settings. When prompted, pick Erase iPhone after confirming your identity with Face ID, a passcode, or your fingerprint.
Alternate SIM Cards
Your SIM card may have a hardware issue if your iPhone continues to claim it is SIM-less. Inserting a SIM card from a different cell phone that you are confident will function properly is one way to test this. If your phone requires a regular, microSIM, or nanoSIM card, use one of those.
If everything else fails, get in touch with an Apple Store
The best line of action is to contact Apple support. Your carrier's customer service department, or an Apple Store if the above-mentioned procedures don't address your SIM card issue. Also, online assistance from Apple is accessible twenty-four hours a day, seven days a week. And this includes software updates and utilities, technical support, and product information.
SIM card not working after water damage
Everyone is aware that water is one of a smartphone's worst enemies. Corrosion or water damage are two of the most typical reasons why a physical SIM would stop working. The physical SIM may cease to function as a result of something as simple as too much water, excessive spraying, splashing, or submersion. You must first switch off your iPhone, disconnect all of the cables, and wipe the water off if your iPhone has come into contact with water. The SIM card is something that many of us overlook.
Water damage to your SIM card will occur if you don't do it. Even if you can restart your iPhone and it functions, one of the error messages can appear. While you can try the methods we've listed here, you'll probably need to speak with your carrier to get a new SIM card.
SIM Free phones
Some phones operate completely without a SIM card. These phones don't utilize SIM cards; instead, they have an electronic serial number that the phone carrier tracks. Because the carrier keeps track of all the phones connected to their network, there is no need to save the information on a SIM card. Since SIM-free phones are unlocked, you can use them on any network. SIM-free iphones are well-liked options for smartphone users who prefer to purchase their devices completely and pair them (usually) with a SIM-only deal. Often, this is less expensive. Although not widely utilized in the United States, SIM cards are the preferred phone kind elsewhere.
Conclusion
This article extensively discussed the problems and solutions regarding sim cards not working on iPhones. We discussed what are the possibilities of these problems. And how to tackle them in detail, and at last, we discussed the sim-free phones and how it operates. We hope that this blog has helped you enhance your knowledge regarding the sim card issue.
Frequently Asked Questions
Is my iPhone compatible without a SIM card?
Yes. After activating your iPhone, you are free to take out the SIM card and use your phone as normal, with the exception of sending and receiving texts and making calls using a cellular network. You may browse the internet and send messages to individuals using apps like WhatsApp and Facebook Messenger as long as you have Wi-Fi.
How am I able to determine if my SIM card has been harmed?
Memory access issues, network issues, dropped calls, and unexpected airplane mode are common symptoms that can point to a faulty SIM card. Investing in a SIM card reader is a smart move because these tools contain specific diagnostic software that can assist you in resolving issues.
What do you mean by SIM failure?
When your phone says "SIM card registration failed," it implies that it was unable to correctly read the information from the SIM card that is required to connect to our mobile network. When you receive a SIM failure error message, you cannot use the internet or make or receive calls unless you are linked to a Wi-Fi network.