First-ever smartphone with Xbox one gaming Samsung Galaxy Note 20 Ultra! Unveiling a new galaxy note series with updated S-pen. Compiled with one note synchronization and installed with Exynos 990. It has good plus points for gamers in it. Covered with gorilla glass victus, it has covered up with new colors like mystic bronze. This new release will gain great attention from cost-efficient users who wait for such a device. Let's explore about Samsung galaxy note 20 ultra.
Samsung galaxy note 20 ultra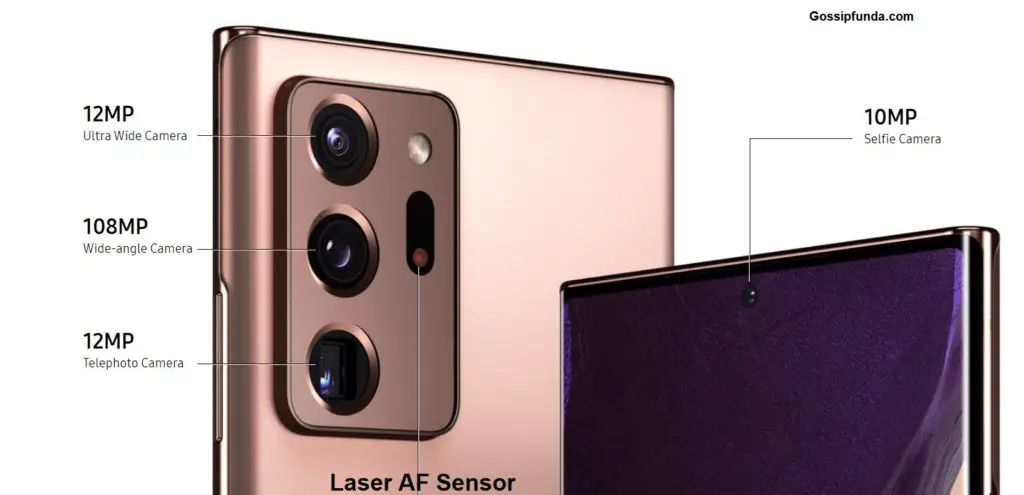 The note series released by Samsung was a great start for pen computing. Compiled with a Wacom digitizer and stylus pen, it held as the first-ever successful phablets in the industry.
Don't Miss: com.samsung.android.incallui
Characteristics: Note 20 ultra is the updated and an expected release from Samsung. The description announced made everyone realize that it is not a much extraordinary update, but it is a gradual update as a cost-efficient device.
Compatibility in networks: it accepts from 2G, 3G, 4G, 4G LTE to 5G. 5g update is one of the inevitable factors for such an expectation from the common audience.
Type: Phablet
Phablets
Phablet is a combined format of smartphones and tablets. The term "phablet" is itself a portmanteau of words (a combination of words). It was produced to offer a large screen to view mobile web searching and multimedia viewing. By default, it is an optimized software for the usage of a stylus to work on note-taking and sketching. Designed for the Asian market, as people felt it is expensive to afford both a smartphone and a tablet. The main reason for its success can be said as Android 4.0 and its consecutive android releases, which had small screens. Users felt it deteriorating for their eyesight, which led to the deduction of consumption.
The first model of phablet was AT & T EO 440, introduced by PC magazine.
The topmost earliest devices include:
2007 HTC Advantage
2007 Nokia N810nimax edition
2009 Nerizon hub
2010 LG GW990
2010 Dell streak (7.0″ screen)
Note20 Table Of Specification
| | |
| --- | --- |
| Parameters | Specifications |
| Dimensions | With 164.8mm × 77.2mm×8.1mm (6.49in×3.04in×0.32in), weighs a mass of 208g (7.30z).      |
| Charging ability | This device is energized with faster charging at 25W.  Specializes in wireless charging as well as reverse wireless charging at 9W.  its charge life lasts till 24 hours and also grasps charge easily when plugged in.  |
| Input equipment | S-pen, fingerprint sensor, accelerometer, gyroscope, proximity sensor, compass, barometer, ANT+, Samsung DeX, Bixby are listed as the input tools for Note 20 ultra.    |
| Display | The measurement of the display can be said as 6.9mm and it is compiled with dynamic AMOLED 2× capacitive touchscreen.  Attached to gorilla glass victus, the device acts stronger as a scratch resistor. |
| Camera:  | It is fixed with 5× optical zoom and specialized to work in a dual video call and auto HDR.     |
| Sound specialty | Device has 32 bit/384 kHz stereo speakers tuned by AKG.  |
| Colors available: | Black, white and mystic bronze (new update).   |
| Battery: | The life of the battery is 10 hours. |
| Storage | 256GB |
| RAM | 12GB RAM |
| Buy Now | International, India |
Special features
Galaxy note 20 ultra is said to have special software features that will boost the performance of the device. It includes performance optimization for gaming and wireless sync with desktops and PCs. When we are more interested in understanding a device, we should acknowledge its characteristics too. One such more appreciated specification of Galaxy Note 10 ultra is its S-pen.
Gorilla glass victus
Gorilla glasses are manufactured by Corning co.  manufacturing sites are placed in Harrodsburg, Kentucky, Asan, Korea, and Taiwan.  These glasses are specialized for surface strength and crack resistance.  During the process, glasses are immersed in potassium-salt ion exchange.  The rivals for these products are produced by Dragontrail and synthetic sapphire.  Other products produced by the company included Lotus glasses for OLED and LED displays.
Capacitive touchscreens
Capacitive screens are used in all the smartphones available. When the resistive screens, had two layers to detect, a capacitive signal screen has only one. This improves the visual quality of the device. In devices that use such screens, non-conductive materials cannot be used to provide input to it as it will not support it. At the same time, it won't affect the display (maybe LED, LCD, OLED).
S-pen
S-pen: offers four times better latency. Offers live sync with the Samsung notes app and has a voice recording facility while writing, which can be used later on, to correct the mistakes done while writing.
It is said to be supported with Siri, Alexa, and various video game consoles. This stylus attained great attraction by the users as it is piled up with some updates. Those are
Navigate back
Home
Recent app
Smart selects
Screen capture.
S-pen was a stylus is used as an input tool in touchscreen-enabled devices. Its uses include accurate navigation and controllable input, for handwriting/drawing using graphics tablets.
First invention: In 1957, Tom Dimond announced it as a stylator.
It was renamed later: Pen computing
This methodology is called pen computing. The tip position of the stylus will be felt by touchscreen. This tool helps to locate icons specifically in a large screen smartphone, which are compiled with a digitizer on its touchscreen.
Styluses are of different types, which are usually updated with their specifications and working. Some commonly used styluses include a capacitive and active stylus. Digitizers are in the receiving end of the commands given by styluses. This tool is used for the process of digitization.
How does a stylus work on a touchscreen?
When you're using a capacitive stylus, it has a minimal amount of electric current stored in it to use it while writing. When the stylus comes into contact with the touchscreen, the electric current is passed and considered as a signal by the touchscreen. Checkout How to make a stylus?
Game streaming
Note 20 ultra is the first smartphone to uphold Microsoft project XCloud and Xbox cloud gaming over 90 games. Added advantages like a three-month free subscription and Bluetooth gaming controller can be enjoyed. Xbox controller (maybe wireless) WIFI 5G is required for the bundle of cloud games.
It was explicitly, once mentioned, that note 20 ultra is a game console. Note20 specifies the importance given to game optimization in the device.
It is said to be used as a platform to offer Xbox gaming in handsets. Gaming specialization enriched in it can be understood by viewing the motto announced by it in an event: "the power to play from everywhere."
Office app installations:
As already said, Microsoft collaboration has helped to increase the salient features of it. With Microsoft 365, 6 TB of cloud storage is made available to the users by the way of OneDrive. Access granted to official apps, including MS-Office, Outlook, and others.
One note synchronization
A partnership between Microsoft and Google has helped to include the OneNote sync feature in note 20 ultra. One note is a note-taking app that has direct sync with one drive (cloud app) and helps you to save files in drive without manual works.
If some device distractions occur in the device, one-note sync gets sync out. You may need to resync it later. If you switch on flight mode, it is considered as a distraction for the device, and all the syncs are disabled. Such changes need to be notified usually, and sync should be done periodically to save files from deleting unknowingly.
Faster display of up to 120Hz
Note 20 has a self-refreshing feature which helps you to provide comfort to you according to your usage of the device. It upgrades and deduces its display value from 120hz to 60hz within a time frame. If you see an image, it will 60Hz, and while reading increased to 120hz. It deals with the onscreen motion of the device and uses certain resources of it to provide this service.
Exynos 990
The usual microprocessor used by Samsung in its products is continued even in Note 20 ultra. With a maximum clock rate of 2.7 gigahertz, Exynos is considered as a slower version when compared to U.S variants like Qualcomm SoC. It is compared and criticized for lower performance in gaming and efficiency.
Samsung Galaxy Note 20 Ultra Looks
The elegant edge of Note 20 ultra has a good finish. Pinned up with an S-pen, which gives a feel as if writing in a paper is an added advantage for this phablet. This S-pen also accepts air gestures for a few steps.
Order
orders are accepted from August 6 2020 onwords, and a Samsung credit is done. Everybody who does a pre-order can claim for the bonus. It offers you $200 for spending on accessories. Note20 also provides 4-months of free YouTube premium and six months of free Spotify premium. It gives you $650 off with trade-in-value. The newer model of phones you order higher will be the trade-ins. It also accepts the exchange of old phones and discounts in note 20 ultra.
Conclusion
This is all about the newly announced Samsung Galaxy Note 20 Ultra. The pros and cons of this device are mentioned in this article, which may help you to explore the updated release. Analyze well about a device's characteristics with a review to acknowledge all factors are possible.
I hope you find this article resourceful!!!