Have you started blogging and deleted blogs accidentally or intentionally? Many bloggers using WordPress delete blogs as they think they aren't good enough. With time, they think, "Why have I done this if I could update the blog instead? Is there any way to recover blog posts now?" Don't worry. There is more than one way that can help you recover deleted WordPress blog posts on windows. Check what these methods are and apply them if you need to get back blog posts on WordPress.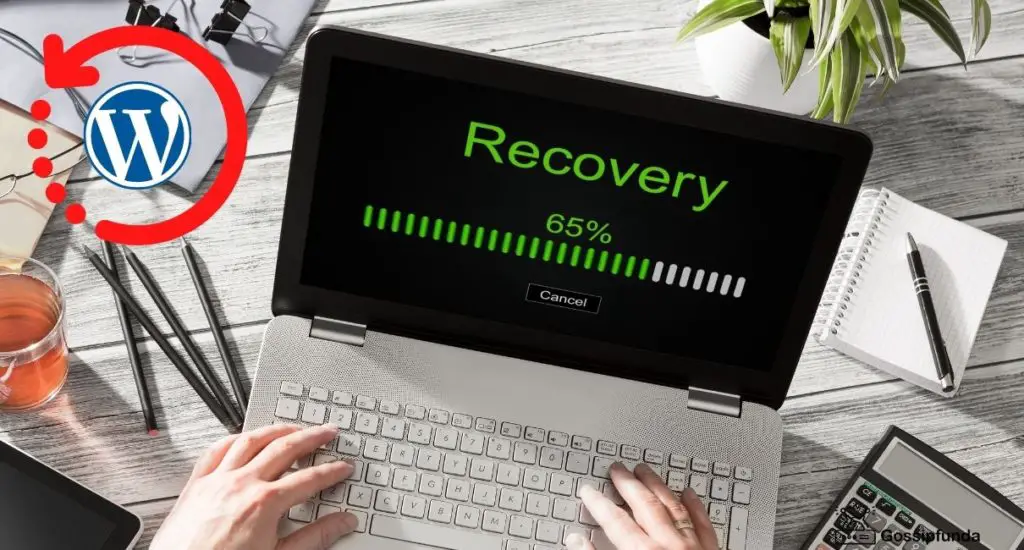 Method 1: Cancel the Deletion in Just One Click Using "Undo"
Have you deleted the post recently and want to get it back? It isn't a problem. You can restore it in just one click. The only thing you need to do is to check the list of blog posts offered by WordPress after the deletion and check the necessary post. You will see that one of the posts has been sent to the trash bin. Also, You should cancel your action by clicking on "Undo," and that's it. You won't face any problems if you want to recover the post you deleted several minutes ago.
Method 2: Get Back a Post from the Trash Bin
Everyone knows that after deletion, all the files go to the Trash bin. Have a closer look at how to recover files from a Recycle Bin before you get started. Check this folder and find the post you need to recover. When you locate it, click on it, and pick "Restore." You'll see two possible options – you can either delete the file forever or recover it.
Video Tutorial:
Apply the necessary action and go to the link sent in the message. The post you've just recovered is there. As you can see, it is as easy as ABC to recover blog posts when they are still in the Trash bin.
But there may be more complicated situations. What to do if you have already emptied your Trash bin? Is there any chance that you'll be able to recover the necessary file? Fortunately, there is professional data recovery software that can save you from such a horrible disaster. Learn how specialized data recovery tools work.
Do not miss: Wp Rocket Best Setting: Boost LCP, FID, CLS Speed
Method 3: Use a Professional Data Recovery Tool
There are many methods to restore files from the emptied Trash bin, but not all of them guarantee the desired result. Some are possible only if the user has a backup of deleted files, while others require specific knowledge and skills not all specialists have. If you are an ordinary user who has lost files and wants to get them quickly, Disk Drill is the best solution. It's a beginner-friendly tool that can be used by both a newbie and an expert.
There are various uncomplicated steps you should practice to reach your goal – recover posts you have deleted. By the way, Disk Drill software is helpful in different cases, including the most challenging situations.
Download the recovery software from the official website. The recovery tool supports all popular systems: Windows, iOS, Linux. You should choose the necessary one and proceed to the installation. It is as elementary as ABC. You need to catch intuitive steps, and that's it.
When you are ready with the installation, choose the location of the lost files. You need to scan the drive to identify the data that is available for recovery.
If you haven't got the result using a quick scanning, use a deep method. No doubts that Disk Drill deep scan will be effective. The only thing to take into account is that the quick scanning process is almost instant, while the deep one takes more time.
When the program identifies the lost files, it offers the user to preview them. Choose the files for the recovery and press the "Recover" button.
You are recommended to choose a new location for the restored files. Disk Drill file recovery software does its work professionally. You won't face any issues during the recovery process. One of the advantages of this method is that it is free of charge. You don't have to pay for the program download. You can revive up to 500 MB for free.
If you require to recover more extra, just choose the payment plan that suits your requirements. A paid option offers unlimited possibilities and can be used by both individuals and businesses. Moreover, there is a very useful option – the Recovery Vault. It makes it possible to protect all of your files from further loss. It is worth using professional tools for recovery as they can do this quickly and effectively. So, You will save much time and nerves if using Disk Drill, which will do everything without the user's help – the only thing you should do is to download the program and take easy-to-follow steps. So this is how you can recover deleted WordPress blog posts on windows.