PlayStation 5, as we know, is the most popular and versatile gaming console brand of this generation. It does not only attract the younger generation but people of all ages enjoy using it in their free time.  From violent gun games to light family games, it has all you need. We are here to talk about PlayStation 5 but first, we need to know about its background.
About
So, we can get a basic idea of how Big this Sony's new invention is. Sony has been working to enhance its user's gaming experience for more than 2 decades and I'm pretty sure you won't disagree with me that it hasn't disappointed us. It became a popular brand soon after its release in the global markets.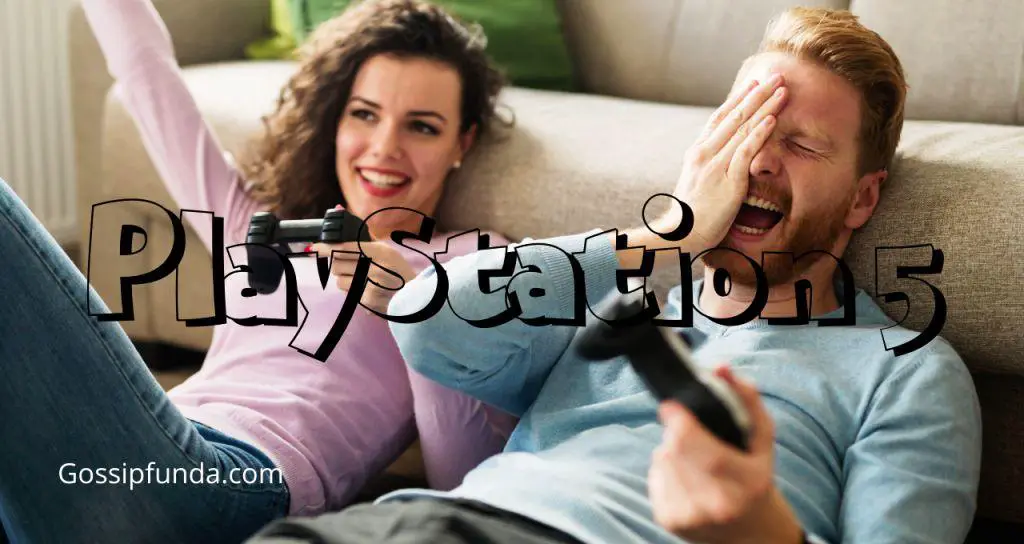 Each time they launched a new product it always proved better than their other previous versions. Sony PlayStations have always given a tough competition to its rivals which also have a huge brand name in the global market such as XBOX and Nintendo Switch.
Do not miss: Google Play services keeps stopping
History
PlayStation, a video game system of Sony Computer Entertainment launched in 1994. Part of a modern wave of 32-bit consoles, the PlayStation has confirmed Sony's rise to dominance in the world of computer gaming. Often known as the PS One, the PlayStation started used compact discs (CDs) to mark the transition away from cartridges by the video game industry.
Sony made the opportunity to sell its own system following a disastrous partnership with Nintendo to introduce the PlayStation as the Super Nintendo Entertainment System–CD in the early 1990s. In December 1994, the PlayStation was published in Japan and made its American debut in September 1995; both versions prompted universal praise and strong sales.
Before we jump onto PS5 we need to take a look back where it came from so that the comparison becomes easy. Sony started with a basic model which was called PS ONE which took no time in attracting the market at that time.
Since that it has released PS2, PS3, PS4 and PS4 slim. No wonder the all were a huge success. Now Sony is about to release its best gaming console which also promises to be the best gaming console in the world. Let's see where it stands when compared to its other previous consoles.
PS one
Introduced on 7 July 2000[28], along with its counterpart PlayStation 2, the PlayStation One (stylized as PlayStation One) was a slightly lighter, revamped variant of the classic PlayStation video game console. During the rest of the year, the PS one managed to outsell its sequel too.
PS2
PS2 was published in 2000, They published it a year after their main competitors Xbox and the Nintendo GameCube. It is part of the sixth wave of computer game consoles and is backward-compatible with most  PlayStation titles. This has earned a slimmer overhaul than its ancestor. In terms of sales, it's on the top.
PS3
Published in Japan on 11 November 2006, the PlayStation 3 is a Sony gaming console of the seventh generation. This competes with the Nintendo Wii and the Microsoft Xbox 360.
The PS3 is the first console in the series to incorporate the use of motion-sensing technology with its wireless controller. High-definition screen and a Blu-ray disk player are also a   part of the entire system
PS4
The PlayStation 4 (PS4) is Sony Computer Entertainment's new computer game console, revealed at a February 20, 2013 news conference. Sony announced some updated handheld design requirements at the meeting.
 It is an eighth-generation machine that was released in the fourth quarter of 2013. It was included in the x86 architecture into the PlayStation family.
PS4 Slim
 PlayStation 4 Slim (officially merely known as PlayStation 4 or PS4) was released On 7 September 2016. This is a redesign of a simplified design profile to the existing PS4 hardware. The latest shell is 40 percent lighter and bears a squared frame on top of the screen with a polished coating rather than a two-tone color.
PS5
Now we know about the history of PlayStation and its previous versions, it will be easier to understand the latest technology from Sony. For understanding further, it is recommended that the reader has a basic knowledge of gaming consoles which include information about graphic cards, audio, video, framerates, rendering and all other specifications that are needed to study gaming consoles thoroughly.
What's fascinating in this article is that Sony offers a next-generation design that is futuristic, innovative and offers razor-sharp emphasis to take our gaming experience to the next level. Yet at the same time, the architecture follows the developer-friendly culture that PlayStation 4 proved so popular.
Jumping straightaway onto specifications
From the gamer's view, we realize from our community that there is an almost obsessive appetite for the PlayStation 5 processor's core technological specs-so thanks to this show, we already learn even more about the PlayStation 5 unique AMD processor at the root of it.
We still know at a simple level that PlayStation 5 utilizes AMD's outstanding Zen 2 CPU technology with prior correspondence verifying eight physical cores and 16 threads-so now we know how hard they are clocked, with PS5 providing speeds of up to 3.5GHz.
Boost
Boost can handle the same amount of workload with the same degree of output regardless of the temperature. Instead of operating at a constant frequency and requiring the power to differ based on the workload, Sony operates at a basically constant speed and requires the frequency to change due to the workload. GPU clock rates are set to be higher if units run faster.
Pixels are 33 percent better at 33 percent higher rates, the operation of the command buffer is much quicker, the L1 and L2 caches have even greater bandwidth, etc.
Graphics
Developers are provided with unlimited powers over triangles and other functionalities and easy geometric cooling optimization. This is done by .geometry engine known as graphics modern framework. Functionality is said to be the development of primitive as well as mesh shaders that are very close to each other and are stored in Nvidia Turing and upcoming RDNA 2 GPUs.
Compared to the RDNA implementation, PS5 should provide exposure to the same kind of RT applications as we have used in the PC room-reflections, atmospheric occlusion, shadows, and global lighting are a perfect match.
SSD
In PS5 console, 16 GB of data can be loaded in just 2 seconds. Comparing it to PS4, 2GB of data could be loaded in 2 seconds. It is an overwhelming change, isn't it?. A custom flash marries up to the SSD modules with a 12 channel interface, providing a total of 825 GB of storage capacity with the necessary 5.5GB / s.
This could seem like an unusual option for storage size when you think that market SSDs provide 512 GB, 1 TB or more space, but Sony's solution is proprietary, 825 GB is the perfect fit for the 12-channel interface. The framework has six priority tiers, which ensures that developers will simply optimize data distribution to match the needs of the game.
3D Audio
The Tempest Engine opens the path to a true breakthrough in audio gaming-and while there are obstacles ahead when it comes to making the device achieve its maximum potential, one aspect you don't have to think about is purchasing high-end audio equipment to appreciate the ride. For the tempest engine to do most of the work you need to put on your headphones.
It will be a great boost if the user wants to use multi speakers, Tv speakers, soundbars or any other high tech sound system. Sony is ready for it.
Expandable Storage
PlayStation 5 is backward compatible so you can conserve room with normal external storage to access your older titles. Booting wouldn't be the same from internal SSD so next-gen games might lag a  bit of smoothness.  If the cap has been reached, we believe games should be backed up to normal hard drives but there is an alternative to increasing the capacity of SSDs.
Expandable capacity can be stretched and all the necessary drivers need not require extra storage to run. Nonetheless, in the short term at least, the advice is simple: if you intend to use it in PlayStation 5, don't purchase an NVMe drive without Sony approval!
Conclusion
This new invention by Sony is a life-changing experience. It will change the way you play the game for once and for all. This console is the most powerful gaming console that has ever been built.
Gossipfunda has discussed its specifications earlier above and you can get an idea of how powerful it is as compared to other previous versions of Sony PlayStations.  The only drawback of this console is its cost. You either have to work hard enough to save for this or you have to attack your dad's bank account in order to purchase it but in the end, it will all be worth it and you can proudly show off the best gaming console in the world to your friends or family.