The phone Scoop launched in 2001. It is a website that provides free information about Gadgets. Aso, it is a brand of phone factor LLC. Headquarters situated in Pennsylvania, United States. Currently operates in New York. They focus on the enthusiast, Professionals in the American Market. Their central aspect is to provide detailed information about smartphones. The phone finder provided in the website is one of the most powerful searches and compare tools for mobile phones on the website. This website offers up-to-minute information in the smartphone market. They also regularly publish an in-depth review of all the smartphones covering various topics. They also provide dedicated forums to offer discussions among manufacturers.
This world is available with dense varieties of smartphones. Because of this, people get confused about investing their money in a particular brand. Even after reducing your choices, you need someone's help to choose the smartphone. That job is done quickly by websites that publish mobile phone reviews.
If you are confused to choose the best mobile phone reviewing sites, then this article will help you to choose the best one. Also here I am going to discuss Phone Scoop and compare it with another top website.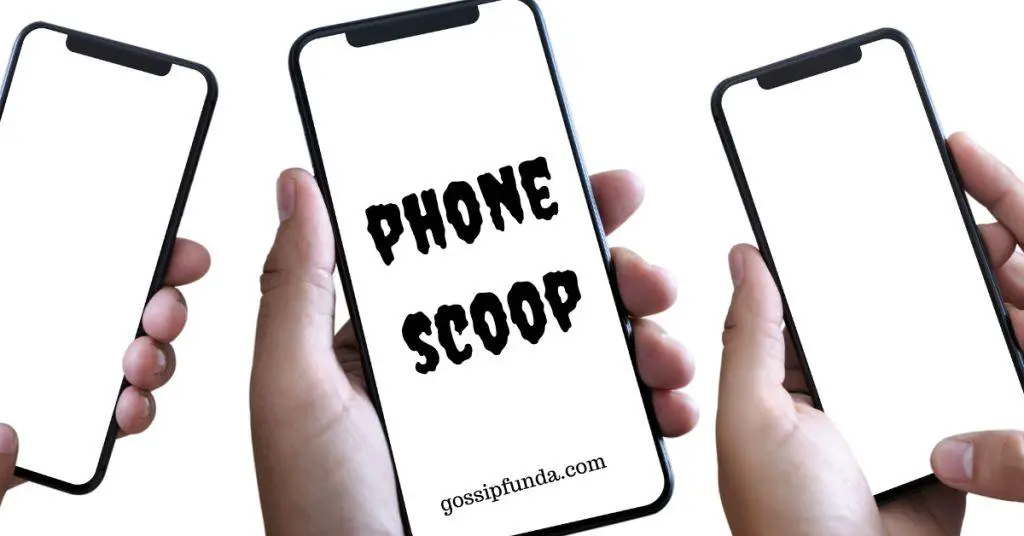 Many of them have heard about the Gadgets reviewing sites. For those who are not aware of those sites, Let me explain clearly. Gadget reviewing websites generally post reviews about the latest technical gadgets available in the market. They post reviews about their specifications, pricing, and user experience. In this article, you are going to see the discussion about one of the best Gadget reviewing site PhoneScoop. Phone Scoop is considered as one of the best sources for news, reviews and detailed information. They post reviews about all mobile phones released in the U.S.A. Also, we are going to compare Phone Scoop with GSM Arena, which is the top Gadget reviewing site in the World.
Privacy Policy
For any website privacy policy is considered as one of the most critical factors. Likewise, phone scoop considers its privacy policy as a serious factor. Most of the free websites collect more information than paid sites. PhoneScoop mentioned in their privacy that they would receive information about people, and they disclosed about how they use it. Also, they said that user could able to delete the information about them on the website by using the contact us form. Phone Scoop collects the information about the user's e-mail address for sending automated notifications about the new reviews, sending administration notice about the user account. Phonescoop.com stores some information about cookies on every subsequent visit.. Phonescoop.com mentioned that they share cookies to their partner sites. You can stop this sharing of cookies by the help of contact form. So it is essential to read the privacy policy before using those websites.
Recent best news of Phone Scoop
Apple iPhone SE 2nd Generation
Recently Apple has Launched its second-generation iPhone SE. This phone's first-generation considered as the cheapest phone of apple. Because of the massive success of the first generation expectation was high for its second Generation. The old iPhone SE was a carbon copy of the iPhone 5, and this new iPhone SE was a copy of the iPhone 8. It is built with a 4.7 inch HD display with a touch-ID fingerprint sensor at the front.
The major upgrade from the first generation to the second generation is its processor. The iPhone SE provided with the latest A13 bionic flagship processor. This Processor enables camera features like advanced portrait mode and smart HDR option—iPhone SE given with two nano and e SIM card slots. iPhone SE also comes with some excellent looking features like Apple pay to enable the fast and secure mode of money transfer. iPhone can record video in 4K resolution.
Moreover, this phone certified with IP67 water rating as a positive thing. The iPhone SE comes with a 5V 2A charger in the box. Also, the phone supports fast charging, wireless charging like iPhone 8. The phone is available in three variants 64GB, 128GB and 256GB. The 64GB variant pricing $399, 128GB variant prices $449 and the higher variant prices $549. This phone will be available globally from April 24, 2020.
OnePlus 8 and OnePlus 8 Pro
OnePlus has revealed its new lineup of 8 series. This 8 and 8 pro comes with a tag line of "All in 5G". As promised, these phones powered by the latest Snapdragon 865 5G processor. Firstly OnePlus 8 is a decent upgrade from OnePlus 7T. The biggest upgrade of this phone is its processor. Also, there is a minor downgrade when compared with OnePlus 7T pro. OnePlus 8 replaces the 12mp telephoto lens with a 2mp macro lens in the camera section. OnePlus 8 is available in two variants as 8GB/128GB and 12GB/256GB with the pricing of $699 and $799. But the OnePlus 8 Pro is considered as a major upgrade from last year's 7T Pro.
OnePlus 8 Pro comes with a larger QHD display with 120Hz refresh rate. This phone supports super-fast 30W wireless charger and reverse wireless charging and given with dual 48MP rear cameras. It also provided with IP68 dust-resistant and LPDDR5 RAM. One of the unique features in OnePlus 8 Pro is its color filter camera. This camera helps to record 4K videos in challenging indoor conditions. The 8 Pro also contains MEMC a form of motion smoother to upsample the video content suitable for 120 Hz display. OnePlus 8 pro prices at $899 for 8GB/128GB variant and $999 for 12GB/256GB variant.
Best Smartphone Review of Phone Scoop
Asus ROG Phone II review
Asus ROG Phone II is a beast gaming Phone with beast Pricing. It is considered as the best Gaming phone right now. Some of its wilder specifications like 6000mAh battery will cover the users who are not fond of gaming. In this review, they mentioned that they are going to focus on ordinary users. The main reasons to grab attention among typical users are its massive 6000mAh battery and flagship processor. The weight of the phone is nearly 220grams due to its bigger battery. The reviewer Rich Brome used this phone for two weeks. He says that Asus ROG Phone II is the biggest Phone that he has ever used. Also, he says that it can use as a primary gaming device for gamers.
The battery life in this phone is tremendous as it quickly passes a day and a half with heavy usage. Since it is a gaming phone, it comes with RGB lighting at the back. This phone has a 120Hz super AMOLED display. This phone provided with Air triggers and more cooling fan as an additional. Broome says that this phone offers blazing performance with flagship processor than any other Android phone at this price range. In-camera section, this phone captures good pictures at both indoor and outdoor conditions. The only negative is the white balance not matching correctly. In conclusion, he says that Asus ROG Phone II is compatible with the user who loves performance and battery life regardless of its display.
 Comparing Phone Scoop with Phone arena
 Like PhoneScoop, Phone Arena is also a leading site in Mobile technology. This site peaks over 20 million readers per month. They provide editorial content about cell phones. They aim to Guide people and provide empowering news of Mobile technology. This website has specified over 6000 mobile phones of 120+ manufacturers. Comparing with Phone Scoop, Phone Arena maintains one of the wealthiest news section. In the home section, they provide information about the latest news in the mobile market, similar to Phone Scoop. There is no particular tool in Phone Arena compared to Phone Scoop. Phone Scoop's phone finder is a combined tool to compare all the specifications. In Phone Arena, they specific comparison tools like camera, specs and size comparison. Becomes tough for users when comparing to phone finder. Phone  Arena offers a unique feature to see Benchmarks not most of the sites offering this option.
Conclusion
Finally, I sum up that Phone Scoop is one of the best sites to read up-to-minute news about the latest mobile phone technology. This website offers a great user experience to search and find the best mobile phones out there in the market. Also, the Phone Finder tool on this website helps a lot for users to compare smartphones. Also, Phone Scoop recommended as the best site by providing a 4.2 rating.