Motorola New Razr
Motorola New Razr: The word Motorola will always throw me back to my graduating days because Motorola C118 happened to be my first mobile phone. Those were the days where smartphones were very less.  From 2013, the use of smartphones has increased drastically.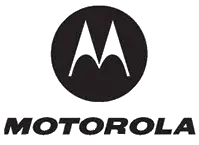 History of Motorola from C113 to new Razr:
Motorola was formerly known as Galvin manufacturing corporation. Paul Galvin, founder of Galvin manufacturing corporation was in search of a signature name for their new car radio and by combining motor (means a car), with ola (from victrola). Motorola had launched its first handset mobile phone on 3rd April 1973. Between 2004-2009, Motorola introduced many mobile phones by names C113,115,118,139 and Razr was one among them. After facing a loss of 4.3 billion dollars in sales of the Razr model made Motorola divided into two independent public companies:
Motorola Mobility
Motorola Solutions
Google has bought the Motorola Mobility in 2012 and Lenovo became the parent company by 2014.
Don't Miss: Realme Series, droid turbo 2
Official Video of Razr:
Below are some of the versions in the Razr series.
V3:
Motorola Razr V3 was designed in the form of a clamshell with a thin profile. This look made the variant to be stylish. It had 2.2 inches of display with a battery capacity of 680mAh. It ran on GSM technology with an internal storage of 5.5 MB. SMS, MMS, email and instant messaging were some of its features. Downloading of images, programs, videos etc were possible as the device provides the speed of 40kbps. It had a camera of 1.23 MP. The operating system is proprietary. V3 variants were introduced in different colours namely Matte black and hotter pink versions. Reviews of this variant weren't so good, consumers found some accumulation of dust particles between V3's plastic screen and LCD glass.
          MS500 was another version released in South Korea using CDMA technology. It had internal storage of 80MB with a 1.3-megapixel camera. In 2006 February 8th, Motorola Korea launched a slide modelled phone named MS600.  Some more similar versions to V3 were V3re and V3r/V3t.
V3i:
In November 2005,  V3i was founded, which was regarded as an enhanced version for V3.  It worked together with Apple Inc. for iTunes to be built in. Henceforth, two versions had come up 1) with iTunes and 2) Motorola's Digital Audio Player. Up to 100 songs can be loaded in iTunes.
Following were the specifications of V3i:
2.2 inches of the LCD display.
Single-core processor with 12MB internal storage. A separated micro SD slot up to 512MB.
710 mAh battery capacity.
SMS, MMS and Email features were supported as mobile allows to download up to 0.048 Mbps.
It was allocated by a single sim card slot.
OS was proprietary.
Complaints on the number pad which wasn't good for texting and average camera quality were some of the drawbacks.
Don't Miss: 5 Best Headphones of 2020
Motorola Razr2: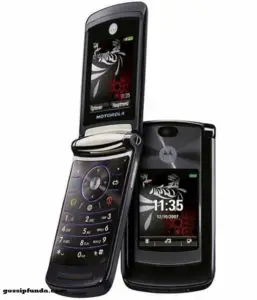 Then came the Motorola Razr2 with an operational platform, Monta Vista Linux. It consisted of four models V8, V9, V9m and V9x. The sales of this model we're not so great because of a jump towards leading brands like Samsung and LG. Phone increased in terms of picture quality, speed,  and multimedia.
Motorola Droid Razr:
Razr entered the business of the smartphone market with Droid Razr in 2011. It was on the Android operating system. The market of a Droid Razr was up to 2013. Droid's Indian market rate was 33,990 rupees.
Specs of the Droid Razr:
It was using Android v2.3.5 (gingerbread) as the operating system.
It had a dual-core, 1GHz, Cortex A9 processor with TI OMAP 4430 chipset.
1 GB RAM and 16GB internal storage. There was a microSD card slot to expand memory up to 32GB.
Droid Razr had a 4.3 inch AMOLED display with Gorilla glass screen. The screen was attractive, lightweight and slim.
It had 2MP front and 8MP rear camera for face detection, digital zoom and digital image stabilization with a battery capacity of 1780 mAh.
This included connectivity elements like Bluetooth, Wifi, GPS etc.
Successors of Droid were
Droid Razr Maxx
 Droid Razr HD
 Droid Razr M
Droid Razr I was powered by Intel Atom chipset.
Droid Razr M
Droid Razr D1 and D3.       
Image quality was not better, though the phone uses 8MP camera, removable battery and managing of large size in small hands was inconvenient.
Don't Miss: Best Android Gaming Smartphones
Mobile companies who initiated the concept of foldable smartphones prior to Motorola Razr 2020:
Samsung Galaxy Fold:
Samsung Galaxy Fold first disclosed its foldable device on 20th February  2019.  It was released on  6th September 2019, in the South Korean market. It has a 7.3-inch foldable display. The sad part of Samsung Galaxy Fold was the screens of mobile have started to break for some users after a day or two after the use. Below are the reasons for the screen damage: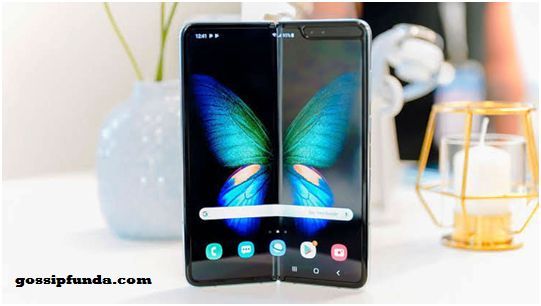 There was no strong protection around the hinges and display.
Mechanics involved in the Fold are likely to wear over time. Creases are visible even on one folding.
The gap between hinges and display is allowing dust particles to pass in between.
IFixit added a point saying that screens must have been broken by few users who have accidentally removed the screen plastic coating.
Gathering the above issues from the users, Samsung started to fix them and finally, it released the phone again in September 2019.
Below are the fixes made by Samsung to reintroduce the foldable phone into the market:
Caps were fixed on the top and bottom area of the hinges.
Reduced the gap between the hinges and body of the device to prevent the entry of dust particles.
Extra layers of metal under the screen have been added to make the screen sturdy.
Huawei Mate X:
Learning from Samsung, Huawei Mate X has done a number of tests to increase the screen durability and planning to launch on  2nd January 2020.
Motorola Razr(2020):
Now comes the turn of Motorola Razr in the market of foldable phones. Motorola Razr 2020 was introduced on November 14th 2019 and will be released in the US by 2020. It exhibits a horizontal foldable screen.
Technical Aspects of Razr 2020:
It utilises an Android 9 Pie operating system.
The internal display is of 6.2-inch pOLED and the external display is of 2.7-inch OLED.
It powers up with Qualcomm Snapdragon 710.
6GB RAM and 128GB of internal storage.
It has both main and selfie cameras of 16MP and 5MP. When you click on the camera icon, by default it will use the rear camera but after folding it becomes a selfie camera.
Charging happens with USB-C type.
It is coated with splash-proof nano resistant coating.
Battery capacity is up to 2510mAh.
Front fingerprint sensor.
Extraordinary Design:
Motorola Razr 2020 has a horizontal foldable screen unlikely to the recent folding mobiles which are having vertically foldable screens such as Galaxy Fold, Huawei Mate X. Hinge design of Motorola is a remarkable feature which helped solve some of the compromises and issues are seen in other foldable mobiles such as the Galaxy Fold.  Razr 2020 has a pretty big chin which has C type USB charging on the bottom, a fingerprint sensor and other sensors on the top. The amazing part of the design is: when you try to fold the mobile,  the whole bottom half of the screen slightly moves into the chin a little bit by making the external display to rest properly on the screen panel. This explains the durability of the product. There wouldn't be any crease issues when you lay the mobile flat.
The picture depicts how the external display rests on the screen panel while folding the mobile.
Disadvantages:
There is no expandable storage.
It uses eSIM which is directly embedded into the device. There is no SIM slot.
No headphone jack.
If we try to compare in terms of specifications with the other foldable phones like Galaxy Fold, Mate X etc.  Motorola Razr 2020 has low battery capacity, low-resolution display and also a less Soc.
Still, the mobile is very delicate as there are gaps in the sides for the dust to enter.
Motorola Razr 2020 is identified as a fashion accessory in terms of looks and design rather than considering it as a primary communication device.
The price tag is too high. It will be approximately 1,06,845 rupees.
Conclusion:
Mobile companies like Xiami and Escobar Inc. declared that they are planning to enter the foldable smartphone market. So, in the near future, we can fold the mobile in all directions and sides to fit wherever we want.
See also: Razer blade laptop Pro 17
Sharing is Caring