Mobile data not working
Mobile data not working: As the quote suggests 'Nothing is impossible' you always have the solution for every problem that comes to you. You need to figure out right and wrong. Likewise, many of the smartphone users might have come across the mobile data not working issue. This problem must have occurred in both the Android and IOS devices.
Common solutions for both the devices are mentioned here. For Android devices common step is to reset APN settings. On your Android device-,>open settings app->Go to Simcard and cellular networks->Scroll down and choose the Access point names->Reset your APN by clicking '+' icon. In IOS device->Open settings->choose General->Scroll down to find reset option->choose reset Network settings. These are the common steps to increase your data speed.
Introduction
From the early 2000s people started using Smartphones. In the early days, a mobile sim card was designed in a way to communicate only with peoples. Then the telecommunication networks like Airtel, Aircel and more extra. They started designing sim cards which are capable of using mobile data and also communicate with other people. Nowadays most of the jobs and schools were held online with the help of mobile phones. For that purpose mobile data becomes a mandatory thing. Like the proverb Nothing is perfect and this does not change in the case of mobile data. Sometimes mobile data does not work properly. This problem arises due to various factors such as mobile tower, signal strength and more extra. In this article let us provide a solution to this problem.
Evolution of Mobile data
In the past few decades wireless communication reached its peak due to the introduction of wireless communication technologies like 2G, 3G, 4G and now 5G. These technologies were developed to improve Quality of Service(QoS), efficiency and performance. 1G technology was implemented on the basis to enable large scale mobile communication. In 2G technology the analog network was completely digitalized. 3G was developed to improve voice communication. Now 4G was implemented to provide the converged service of voice and data. Currently 5G term was developed for aiming the services of  WWWW, DAWN and more extra.
Reason to use wireless communication
We started to use wireless technology because of its flexibility. It is very easy to send and receive data while using wireless communication. The main benefits are, By using wireless communication the process of sending and receiving data can be done in a faster manner with high efficiency. The wireless communication does not have any issue about wire length and there is no need to carry the cable. The wireless communication is more flexible for people who are working from home online. The advantage of this communication is easy to install .
Must read: How to move pictures to sd card
 Mobile data not working issue
 As mobile data becomes one of the primary factors in the modern world people become frustrated when it is not working. Bad connection can occur in many ways . Some of them are, your download and upload speed becomes very less when your mobile tower is good, Website does not load properly even when your data connection is on, Buffering issues may arise due to unstable connection.
Read also: Wipe Cache Partition
Common solution for android
Recently most of the android devices were running on the latest version of Android i.e Android 10. In recent days devices face a lot of problems regarding data. These are mainly due to the big issues in the OS. If any data issue occurs the first thing is to Reset the APN or add a new APN setting. The APN setting can be accessed from the settings. Tap on Simcard and cellular data option there by scrolling down you may able to see Access Point Names.
The solution is that we need to add a new access point name. The new APN is set by clicking the '+' icon. When you are driven into a new APN setting then you can add name and APN manually. Then set your APN protocol to IPv4/IPv6. Click on the Save button from the top right corner to save the new APN setting. After finishing all restart your android device then use mobile data. Now you can experience the high data speed than previously. This is one of the common steps used in all android devices to solve this issue.
1.    Open the Settings app.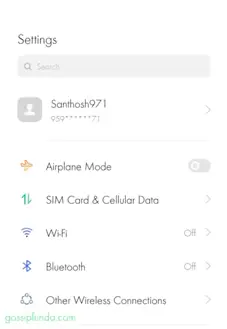 2.    Choose SIM Card and Cellular data.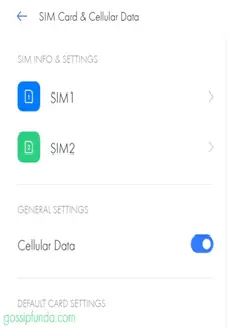 3.    Choose the SIM cards.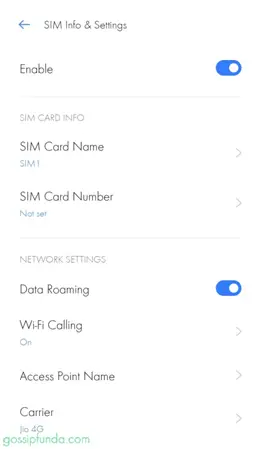 4.    Choose the Access point name.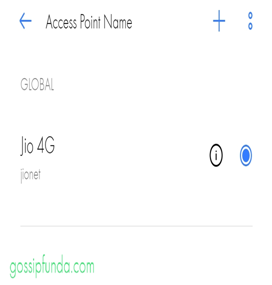 5.    Click on the '+' icon to edit the APN settings.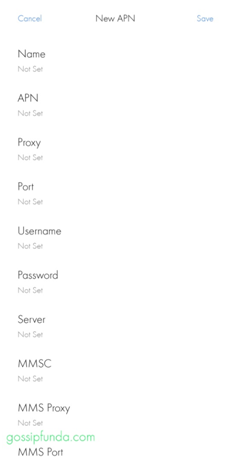 Solution for Samsung devices
Mobile data issues mostly occur in Samsung devices due to limitations of daily data usage settings. This can be solved easily with the help of the following steps.
The first step is that we need to turn on and off the Airplane mode. Mostly this step increases your data speed when downloading.
The second step is to increase the daily data usage limit. This setting can be turned on from the data usage option. After the preceding setting change the APN as mentioned above and then restart your phone for the better data connection. 
The third setting is to make sure whether your mobile network is optimized properly for mobile capabilities. It means if your mobile is capable of running in 4G then the network setting must be switched to 4G, switching to other data modes leads to data-related issues.
The fourth step is changing your sim card slot. Some mobile phones result in high speed when a particular sim card is inserted in slot 1. To ensure whether the sim card is inserted incorrect slot. 
The final step is to factory reset your phone. By applying this all data in your phone gets deleted. Once everything is done connect your mobile to a data connection. This process has a huge success rate.
Thus the mobile data issue in Samsung devices can be solved.
Solution for Google applications
If your mobile data not working specifically in the Google applications then there are few easy steps to solve this issue.
The first step is you need to remove the Google account from the settings and then reconnect again.
This can be done in the settings of your mobile phone by clicking Accounts and Sync->Google account->Remove and reconnect again.
The second setting is to choose clear the cache memory in the Google play services.
Open the settings menu, choose app management option, in that choose Google play services to clear cache memory.
The third setting is to uninstall and Re-install the updates from Google play services.
Common solution for IOS
In IOS devices this issue arrived only after the update of IOS 9. At the starting people have no way to find why their data is lagging. As time went they noticed some common issues among the people and proposed a few solutions to seek out them. They are
The first step is to reset the network setting in the device. Ensure that the device is connected to mobile data.
Open Settings app, choose general settings, go to reset option and then reset your network setting.
After applying this setting restart your phone to experience better data speed.
The second step is to check the cellular carrier update in your general settings.
If any update is pending, update your device to increase the network compatibility.
The final step is to perform the factory data reset on your device.
Open the setting, choose the general option, Go to reset option then reset all data.
Straight talk data issue with solution
If you are a person using phones with Verizon LTE then you might have come across this straight talk data issue.  This problem occurs when switching from one mobile network to another. The reason for this is not updating to the new APN. If this issue occurs in your mobile phone then you have to update the APN settings manually. The phone needs to be restarted after applying this setting. Before applying the new APN setting the old one needs to be deleted. Thus the straight talk issue can be solved.
Don't miss: Is Data Protection Failing
Conclusion
There are many solutions to fix the mobile data issue. But not all the settings are suitable. Some may cause connection related issues and some may not. So to figure out the correct settings is a big challenge. The steps mentioned in the article are figured out by the experts. Hence you can trust these steps and apply them in your phone to get better data speed.