We will discuss some coll methods and hacks as to how to turn on flashlight on different devices which includes a new "gesture" mode. Everybody is doing some precious works to improve his life. Time goes on, and so does the job. The world runs with a light of hope. Ray is a tangible thing we can see and feel. But the most profound material we get from light is a sense of confidence and relaxation. That's why sunlight is so soothing. But sunlight is not portable.
SOUNDS KIDDING HUH!!
Flashlight 🔦
We know that the lights are portable. They are called "flashlight." They are installed as an asset of a phone or a camera. Every people does not know the importance of 🔦 . They are an essential thing. We need a flash light in many situations.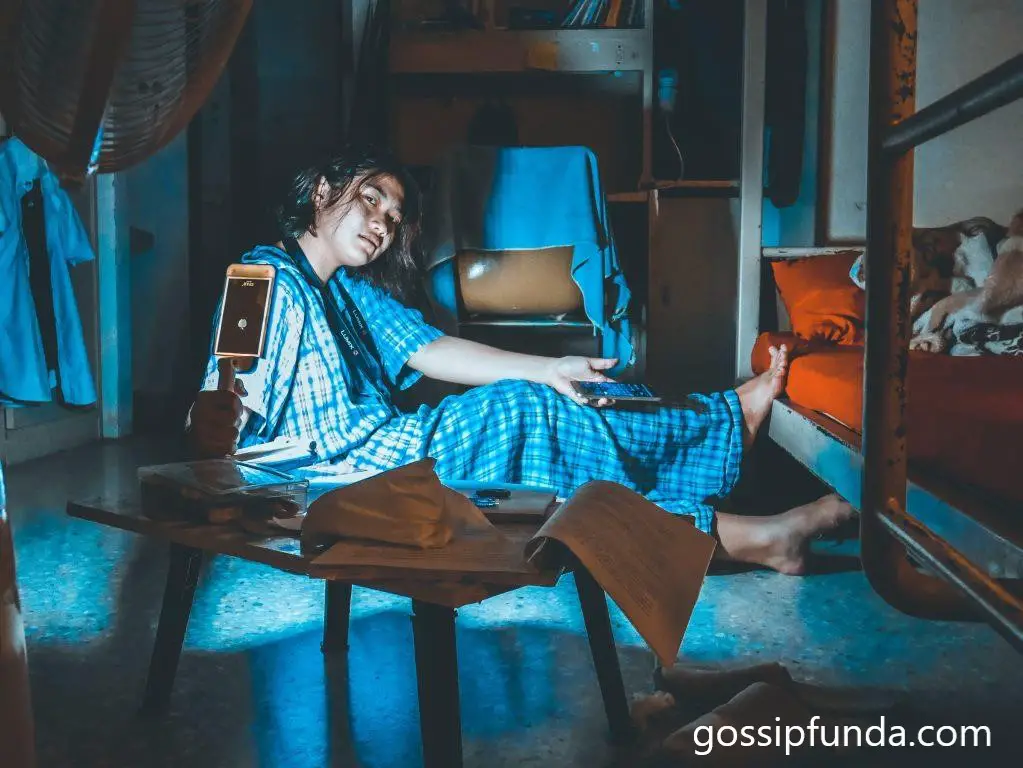 Firstly we can say that everything has approval when it fits for a practical scenario. We know that in the world there are a lot of power cuts. So instantly, we are in some work, and there is a power cut. So to see things around, we need a flashlight. But we have to know how to turn on or put on the torch on devices. So I think that flash light is the essential discovery and a necessary asset of a phone.
When there are music festivals, people have very high spirits. They want to enjoy the most beautiful evening of that day. So they have to open their flashlight to show a sense of loveliness and gratitude towards musicians. So it would be very embarrassing not to know how to turn on the flash light on your device.
Think of a camera without a flashlight. This would lead to a blackish photo. This scenario means that no picture can be taken at night or evening. This means there is no scene and no sense of having a party at night. There is also no sense of roaming and taking a selfie with friends at night time.
So this can be a great and, in the same way, a pathetic situation to deal with the flash light issues. But no problem!!
Your virtual guide is ready to take you in a deep dive into technical know-how as to how to turn on the flash light on devices.
So several methods are starting from manual control to automatic and more advanced features to turn on the flashlight on devices. We will talk on various devices ranging from android to iPhone.
How to turn on flashlight using the command access Center iPhone?
Don't get shocked by listening to headquarter!. The Control Center is the main asset of the iPhone. Everything is in control of the Center. We can use anything or can perform any action which is available to users through the Control Center. But we need not have to go to settings and sincerely search for a flashlight. Apple Inc. has done an excellent virtual service for which people need not have to worry about.
So firstly, lock your phone so that the lock screen will be visible. Then there will be a swipe calling option at the right-hand corner of the iPhone. Just swipe the button down to open Control Center.
Now Apple Inc. is on the constant move to bring new features to the phone. But you can quickly found a flashlight button on the bottom side of the Control Center. After that, turn on the flash light icon. Now you are all ready to point at anything and at whatever you want to light up.
How to turn on flashlight using quick modes in android devices?
If a user is not using the iPhone, then he must be using phones of android. But I am a universal guide to every other user seeking for help. So I also have a method to solve the android user's problem of how to turn on the flashlight.
Just go to the top bar of a phone. Swipe the bar down to open specific icons. Those icons are essential in terms of requirements. After opening the images, you can find a flash light icon on the top right-hand side of the bar. Head towards the figure and hit on that button. Now enjoy using it in taking selfies or dancing in festivals with rhythms and all other stuff.
How to turn on flashlight using some third-party applications?
The third party are applications are some of the great ways to solve many problems that cannot be resolved through reasonable, systematic means. A third-party use has its potential in terms of design, type of work, and how accurate the app can be to solve the problem.
Similarly, many third-party applications are available in the Play Store. You can easily download it.
There are apps like Flashcard, Flash light, and other stuff.
In some cases, if there are some malware or some glitches, then some in-built software of the phone starts to show different problems.  This effect can lead to malfunction of flash light and other software. So to prevent these issues, Download the app and install the application. Now you can easily use the app and light as you wish around.
see also: Pokemon emerald emulator
How to turn on flashlight using virtual assistants?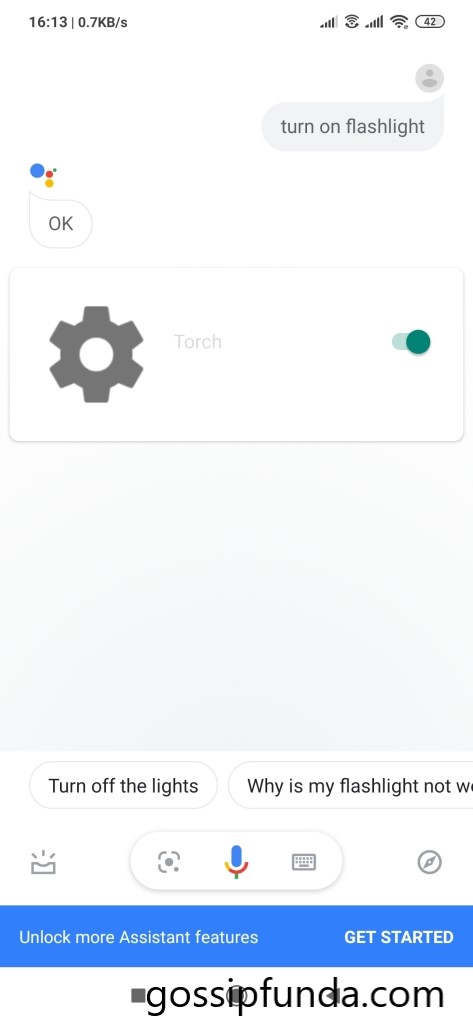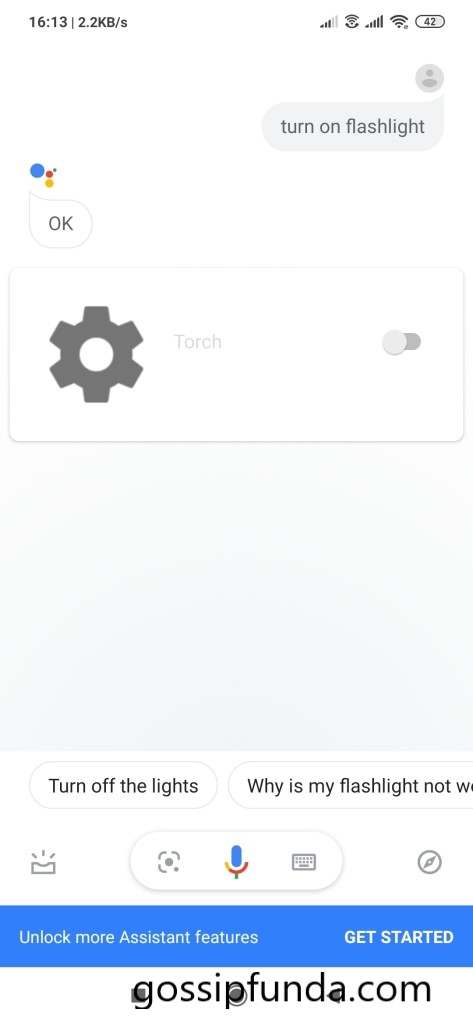 A virtual assistant is an artificial intelligence-powered remotely accessed software that is installed by the company. This software is a brilliant one. It detects everything that a person wants. You just have to speak in front of the audio input of the phone. This software is so designed that it uses the speech recognition system and detects that the speech is valid and performs necessary actions according to the user of the phone. So you have to Order, and your Genie is ready!
A flash light is also a service that a virtual assistant like google assistant gives. Just open the virtual assistant option on your phone. You can do this by long-pressing the home button or searching assistant in the settings bar. Now open your microphone and say, "OPEN FLASHLIGHT." And your work is done. The assistant will follow your instructions and open the flashlight. Now you are ready to go and enjoy.
Must read: iPhone SE 2020
How to turn on flash light using unique signs or gestures?
In the day to day, technology is taking a big leap over a decade. Things start to change, and people are living with that. Many unique features have also been added to phones and other devices, making the devices more cool and advanced. Technology is becoming so awesome that people do not have to move and take action. Every action has gets converted to so-called "gestures." A gesture is some unique signs or effects. The hand movements and speech listening process carry out the gesture related actions. 
So this feature is integrated into mobile phones. The one Plus company has come hand in hand with gesture movements and other stuff. The company now uses a more advanced feature of drawing an alphabet using your fingers.
Gesture Technology
The software especially uses a python integration module to detect that your fingers are valid for drawing the particular pattern. If it recognizes, then only some appropriate action will happen; otherwise, the phone remains locked.
The flash light option also uses the same pattern. It uses the "V" alphabet. You just have to draw a shape of a V on the screen. The software will verify the user, and it will direct the phone to turn in the flash light. This feature changes the way technology seems to be.
But there is a systematic process to activate this cool gesture.
First, go to the settings option on the phone. After entering into the settings option search for "Gestures." A gesture option or an icon will appear on the screen. Tap on that icon of "Gesture." In that setting, turn on the "Toggle flashlight" option and save that actions using save option. Once the gesture is activated, you can easily use the gesture by drawing "V" on the screen when it is in the locked position.
Conclusion
So these are some of the cool hacks, or you can say some excellent ways to turn on the flash light on different devices.
We can also use a flash light to know about some essential notifications when the message icon pops up. You can easily do this by going to the accessibility option in the settings bar. From there, go to the "Audio/Visual" option, which will let you enable the option to it when some relevant notifications come.
You have to turn on the LED option and set it to a green color to confirm that you are going to use that option. Once The signal is green, then we can receive notifications even if the phone is silent. 
You can also follow the same methods to turn off the flashlight when your work is over.
This feature is probably the most essential one in the phone and other devices. The technology is also growing at a faster rate to make it very easy to turn on the flash light.
I think that there can be more advances in every part of the mobile, including hardware and software. The flashlight is just the starting of some advancing journey of people as well as for human safety and ease. Thank You for listening to me and learning new hacks 🔦!!!