Everyone has a unique music taste and Logitech has developed each speaker so refined that you will absolutely find one for you. Got to know about one of the modest speaker system Logitech Z906, and appreciate the richness of unmistakable balanced sound!!
Worried about your Business conference calls? Actually, you don't need to be when you have Logitech's P710e.
Whether you're going to throw a party or celebrate any occasion privately, find your best-suited speaker models here.
Logitech speaker Preface
Logitech is a prominent manufacturer known not only for computer peripherals but also for incredible speakers.
Its prominent bold speakers just make your room a live theatre or a gaming stadium. And you are just brought with the flow.
It's astonishing to explore the richness of balanced sound. You ever have listened to. You can rock out or chill out, only your choice.
Characteristics
These speakers can be controlled through Remote.
You can control the bass of these speakers as per your mood.
THX-certified speakers are extraordinary.
Being Dolby digital, you enjoy the best music experience.
These speakers are DTS/ DTS:X.
Logitech speaker operates with:
These advance speakers operate with various devices:
Television
Smartphones/ tablets
Computers
Music player
DVD player
Gaming console
Connectivity
Logitech speakers can be connected through your device using:
3.5 mm input
Headphone jack
Bluetooth
RCA input
Optical input
So, according to your availability, the wired or wireless connection can be used.
Read more: Soundform elite hi-fi smart speaker and charger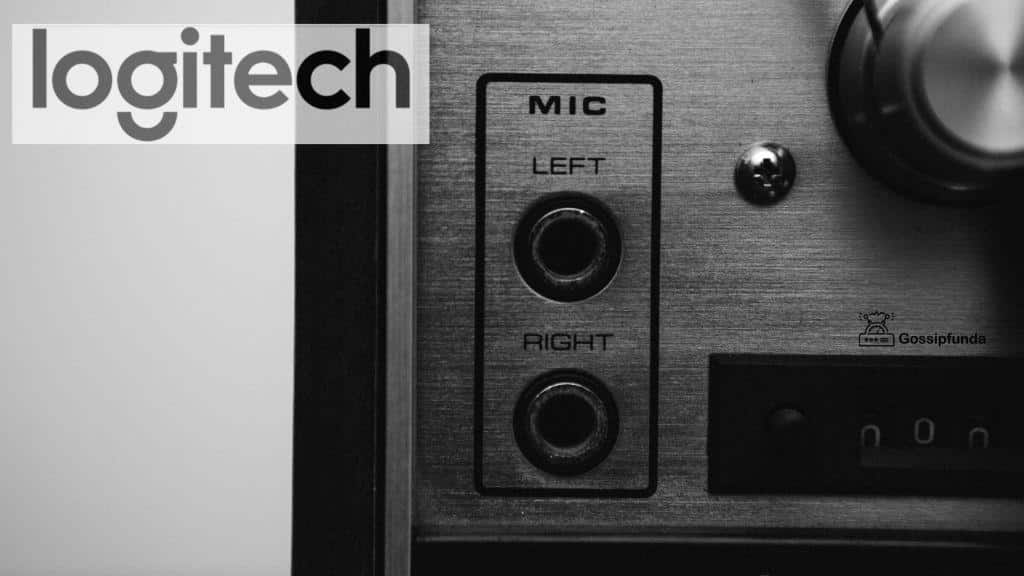 Types of Logitech speakers
Bluetooth speakers
Stereo Speaker
Stereo Speaker + subwoofer
Surround sound systems.
Computer speakers
Stereo speakers
Stereo speakers + subwoofers.
Surround Sound System.
Logitech z506
The 5.1 surround sound speaker system of Logitech, which gives you the best jingle adventure.
It introduces: left, right and center channels, two rear satellite speakers, and a booming subwoofer.
It is the best overall speaker of Logitech.
Features:
Logitech has provided the user the full control over power, volume, control, and head jack on a right front speaker and control over bass on the back woofer. So, the user can modify the sound according to the environment.
It weighs up to 5.1 kg.
With a power of 75 watts (RMS), the room is loaded with throbbing sound.
This system is user friendly, as the user can set up the system anywhere he wants.
This can be connected to Television, PC, smartphones, PS3TM, Xbox 360 Â, Wii, iPod, DVD player, and more.
It's deep brass makes your party marvelous.
With limited hardware warranty if 2 years, enjoy the sound.
It has multiple inputs.
Logitech z906
With a 5.1 surround sound speaker system, Logitech Z906 is a wonderful speaker for the best gaming experience.
 The motive of mentioning this powerful speaker system is that it perfect speaker for gamers; it makes your room like a playground filled with energetic sound.
Features:
It has 1000 watts (peak) power, which just stops your heartbeat.
The theater-quality audio will surely amaze your friends.
It is a multi-device speaker.
With digital and analog inputs, it is a multiple inputs speaker system.
It consists of five satellite speakers, a subwoofer, and a stackable control console.
It has 24 months of limited hardware warranty.
Logitech z906 is certified by THX.
It has a wireless infrared remote control.
It is an integrated Dolby sound system.
z906 is a DTS sound system.
Logitech Z313
This is a wow- type speaker system just at an affordable price.
It can be used with your PC, and you would surely enjoy its sound quality with its modest design.
Features:
This is a 2.1 computer sound system with a subwoofer.
It includes two satellite speakers along with a subwoofer.
Its power and volume can be controlled using a wired remote.
With a 3.5 mm input, these speakers can be connected to any device.
It has a response frequency range between 48 Hz to 20kHz.
With a peak power of 500 watts, it gives you relaxation from the faint sound of ordinary speakers.
Logitech Z313 can be connected to a television, computer, smartphone, tablet, music player, and further.
It is provided with 24 months of limited warranty of the hardware.
Logitech UE BOOM 3
Logitech owns the brand UE.
Reading about Boom 3, you all will surely get fascinated by its features.
This cylindrical shaped speaker has a sound balanced 360°.
Features:
This is a super handy speaker.
I just mentioned it because of its excellent fabric, which is water-proof, dust-proof, and drop-proof. Therefore, it won't be damaged if you drop it or just splashed in the water with It.
This cylindrical speaker has approved numerous extremely tough tests for being the most durable speaker, 25 in the figure.
Once charged, it keeps your party on 15 hours.
 Its frequency ranges between 90 Hz- 20kHz.
It has Bluetooth connectivity with a wide range of 150 ft.
Though it has a booming sound, you can make it louder by pairing with additional speakers.
Therefore, one can say that it's just amazing to have a stylish and super-loud speaker with them.
Logitech X50
So here comes our mini speaker, X50, which is handy and so small that even fits in your palm.
You can even go to cycling with X50 hanged on the handle of your cycle. Have a good ride
Features:
It is a 1.0 type mini speaker.
This is a wireless speaker.
It has Bluetooth connectivity range of 30 feet.
It has compact size and light in weight of 141 g.
You can admire incredibly clear sound up to 5 hours after wholly charged.
It has a frequency range of 132Hz to 20kHz.
It even can be used with 3.5 mm Jack.
For indications about battery status and connectivity, it has LED lights: Blue, Red, and Purple.
Logitech G560
This is a G-Hub speaker, which gives you satisfactory gaming experience.
Features:
It is a Lightsync PC gaming speaker, which has sound and light both.
Lightsync RGB makes such an environment that replenishes you with freshness and energy.
Light colors change with the sound rhythm.
It has an influential sound of 240 watts, which could even shake your room windows.
To use it's customized features, connect it to USB, or you need to adopt Logitech G-Hub.
It is a 2.1 speaker system that can easily be swapped between four devices.
You can control volume at the center and front both.
For Bluetooth connectivity, you just need to click a button, which means no mess!!
It comprises of the down-firing subwoofer, two satellite speakers, and high strength metallic drivers.
Logitech P710 E
This is a mobile speakerphone which is specially designed for business.
Features:
P710 E consists of an integrated speaker, mic, and stand to maintain mobile at a right angle, so you can have video conferencing without any discomfort.
Its a hand- speaker.
It is wireless.
Logitech P710 E can connect to your phone and PC with the help of Bluetooth, USB, and NFC.
It has specially designed technology for noise- cancellation, and echo- cancellation.
It can pair up to 8 Bluetooth devices or with NFT.
You can connect instantly to any meeting. It's so advantageous to use it!!
Once charged, you can talk up to 15 hours.
If you are wondering about your privacy, then you can plug in headphones.
It works with Microsoft®, Lync™, Cisco® compatible 1, Zoom, Hangout Pro, and certified for Skype®, and Skype for Business.
It is provided with a 2-year limited hardware warranty.
The frequency range for the mic is 50 Hz to 8kHz.
The frequency range for the speaker is 140 Hz to 16 kHz.
Logitech X300
This speaker may be recognized as the best Bluetooth speaker.
It's remarkable design will fascinate you.
Features:
This can be connected to your smartphone or any device through Bluetooth.
It has a USB input of 3.5 mm.
You can easily manage phone calls using Bluetooth connectivity.
If you want to change the volume, then you have two options, do it with your phone or using buttons on the speaker.
Once charged completely, you can admire music for up to 5 hours.
Logitech has given a 1-year warranty on the hardware of the speaker.
The wide range of sound up to 30 feet, gives you trouble-free music experience.
It has deep sound bass and a powerful stereo.
Logitech Bluetooth Audio Receiver
This is wireless audio, the receiver, which you can connect to your computer or speakers.
Features:
This Bluetooth audio receiver would automatically reconnect to the equipment if disconnected.
It is provided with 12 months of warranty over the hardware.
It has easy one touch pairing with other devices.
And once switched on, it connects to the available Bluetooth device automatically.
It has a range of 15 m on Bluetooth connectivity.
It has multi-point Bluetooth.
You can connect it to computer speakers, home stereo systems, or AV receiver.
Few more models:
Logitech Z625 2.1 Channel Powerful THX Speaker, Logitech Z623 2.1 Multimedia Speaker, Logitech Z506 5.1 Multimedia Speaker, Logitech G560 Gaming Speakers, Logitech Z506 Home Theatre Speaker System, Logitech Z207 2.0 Speakers, Logitech Z313 Speaker System, Logitech S150 Speakers, Logitech S150 Speakers, Logitech Z150 Speakers, Logitech S120 2.0 Stereo Speakers and more.
know more: How to transfer music from iPhone to android
Summing-up
So, we can conclude by saying that Logitech has developed various types of speakers depending upon one's needs; he can buy any you want.