Lenovo legion smartphone
Lenovo company has announced the launch of a gaming smartphone under the brand named legion. The Lenovo legion smartphone which is a well-sought name in the world of gaming.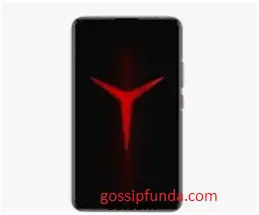 It is not something unusual to hear a gaming smartphone, as many other competitive brands like Asus, nubia, razer, and black shark are already in this arena. But the legion fans are waiting to experience the first gaming smartphone from Lenovo. This is one of the top launches for CES 2020. Though there's so much buzz out there about the product, the company hasn't provided any solid detail about it.
don't miss: Android Flip Phone
Specifications
To be insured, this smartphone will have:
Qualcomm snapdragon 855 or 865865 octa-core
with an 8GB RAM
and internal storage of 128GB.
According to the information received by our sources. But since it's legion and nothing is sure, we can expect a 128GB RAM with 256GB of storage as well. Apparently, the promo pictures of this much-awaited smartphone that is going viral were leaked, viral and uploaded by the company.  The promo shows that it is going to have two controllers that can supposedly slide on the sides of an included case. Each controller is going to have numerous buttons and an analog stick.
The sources have revealed to date that the company wants to expand its technology in cooling systems. Through this smartphone as it will have an excellent cooling system and won't get hot for a long time. Talking about the charger, so it is known to have a 55W fast charger. Along with which the phone will have 5G connectivity as well, which makes it a unique product from others. Most gaming phones provide a 120 refresh rate but no 5G connectivity. But legion gaming smartphone combines both these features into one device.
However, it is assumed that this smartphone will be initially available in only China. Later, the company may supply it worldwide, which means you probably need to wait for at least1 year to buy it. Moreover, The price of this smartphone is assumed to be competing with the ASUS ROG 1 with around $466 to $666 (₹35,000 – ₹50,000). Though everything is a rumour until we get exact information from the company, obviously, this smartphone will be the Machoman.