Is my phone rooted? This question may have arisen if you are an android user for sure. If you are a regular user then it doesn't matter. But if you are an advanced one, then you might be having the zeal to explore much of your android. Rooting is something that a naive user will not know much about even not the risks around it. But an advanced user knows all the faces of it and would always stand to prevent his/her phone from the downsides of rooting.
Rooting is used by many people to inculcate malware and spyware in your device. Though it may sound bad firstly, it also has many pros that come in handy for a regular user. But for a major part, this is a headache to be included in your phone. And if you too know this, then most probably you might be asking the same question: Is my phone rooted? 
Well, then stop hovering over the internet for a long and read this article to get your desired answer. Here, we will discuss many ways by which you can conclude if your phone is rooted. But let's discuss the point that what actually is this rooting?
What is Rooting?
Rooting is the method by which the phone user gets complete root access to the device. It is generally termed as users getting "privileged control" over their devices. By the method of rooting, you bypass all the administrative permissions. With rooting, users can easily cross the internal security and have almighty control of their OS. 
Rooting has many uses. If you root your phone, you can easily uninstall or remove any system's in-built apps or programs from it. Also, you can install or download many third-party apps and software which were prevented by your phone's administrator. But on a scale of beneficial and harmful, rooting slightly bends on the harmful side of the scale. So, let's discuss why we even need to root our phones.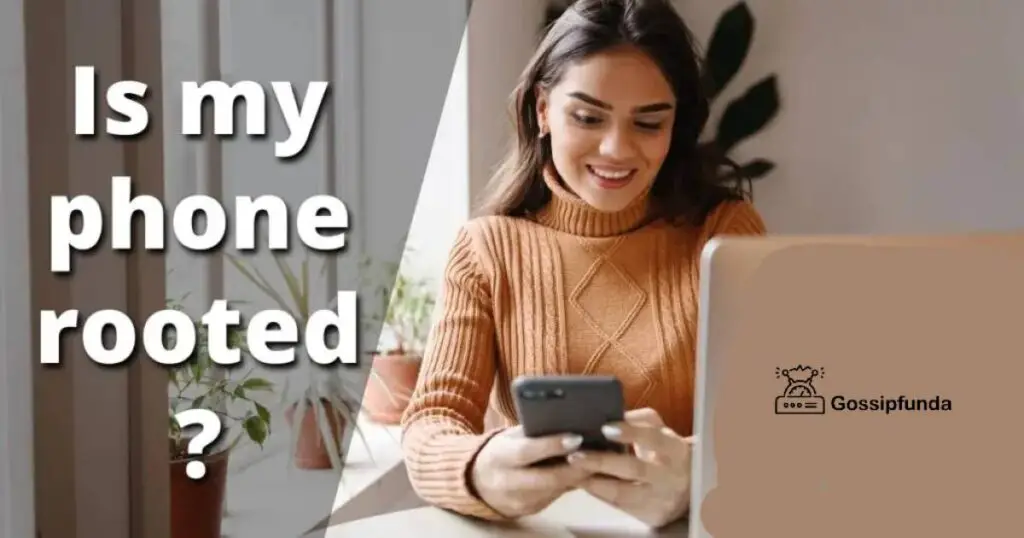 Why Root Your Phone?
Well, there are a lot of reasons for which you may root your phones. And they are:
You will be able to utilize many useful modified applications (generally called mod apk files). These are not legal by the way with some exceptions. Mod apps are very helpful if you want to explore the extreme of what an app can do. But these apps are very difficult to install without root access. Thus, rooting your phone can make it happen.
You can also change many system settings that were not possible with rooting disabled.
You can play certain banned or prohibited games too.
You can uninstall apps that come pre-installed on your phone you want to remove.
You can also dispose of the manufacturer's Android UI version.
You can easily level up the productivity and usefulness of your device.
Battery and device's (hardware) life increases too as the system-controlled settings are revoked.
However, while talking about rooting, there are a few yes, yes, and a lot of no, no. We shall thus discuss its various cons. And they are:
Your device will become utterly vulnerable to malware or spyware. Your phone will come on the radar of hackers as they target only rooted phones on the server. They may trace you down and can also mine data from your phone.
Your device will start lagging a lot and will get hanged from time to time. Due to rooting, your device's settings will get changed. 
If due to open to malware and extreme vulnerability, your device gets damaged internally or due to any software-related issue. Then your warranty will be nullified and you will have to pay for your repairs.
Your phone will stop getting OS updates as all the devices that are rooted will have a custom OS. So, now they are not accustomed to receiving updates from the manufacturer's company. 
Now that the readers would have got an idea that they should not root their phones. You can turn your phone into a brick if you don't look into the settings carefully. 
Now that we have discussed all the pros and cons of rooting, let's move on. Now we shall discuss the ways how you can check whether is your phone rooted.
Ways how you can check whether your phone is rooted or not
By Settings:
You can literally check if your phone is rooted or not via your phone's Settings. You can do the same by following the steps below:
Step 1: Open your phone's Settings.
Step 2: Now navigate to "About Phone".
Step 3: Go to "Status information". 
Step 4: Now check the Phone Status.
If your phone is not rooted, it will show the Official status. Official means that the software is not besmirched at all and is the legal one authorized by the manufacturer. On the other hand, if there is a Custom tag under the Phone Status that means your phone is rooted. Now this Phone Status tab may vary from device to device.
By using the Root Checker App:
Here comes a genuine third-party app to the rescue. The Root Checker app is a third-party app available on Google Play Store for free. There is also paid software for the same. But, whatever you choose, eventually you will know the root access status of your phone. To achieve the one stated above, you need to do the following:
Step 1: Open your Google Play Store.
Step 2: Go to the search bar and type "Root Checker".
Step 3: Click on the first result that is free to download. You can also pay for the app if you want to experience a pro version.
Step 4: Click to download and then install the same.
Step 5: Now you need to go to your Settings. 
Step 6: Navigate to App Manager.
Step 7: Go to the Root Checker and Open it.
Step 8: Click on "Get Started".
Step 9: Now, the app will determine the model of your phone.
Step 10: Click on "Verify Root" just after that.
These were all the steps included to know the root access of your phone. You need to wait for a couple of moments. After which a pop-up will appear stating the device's root access status. It will tell you if your device's software is rooted or official.
By the Terminal Emulator:
Now you might wonder what is this Terminal Emulator again. Well, we are here to clear all your queries. Basically, Terminal Emulator is another third-party app that brings forth Linux's terminal emulator program into Android. This app not only tells you whether your device is rooted or not but also allows you to carry out various functions on your phone. This Emulator helps you to implement various commands that will compile to perform various functions that weren't possible before. To do these, you need to download it and follow the steps below:
Step 1: Go to your phone's Google Play Store.
Step 2: Search for "Terminal Emulator" in the search box. 
Step 3: Download and Install the app.
Step 4: As soon as you open the app, type "su" in the on-screen prompt and then click on search.
Now, let's dive into the basics of it. The initials su is for the super-used command line. Now if your phone is rooted, you will see the dollar sign "$" turn into "#" a hashtag symbol. And if not, then you will see the line "command not found".
Look for KingUser or SuperSU icon:
If you want to check that "is my phone rooted" then an alternate and the easiest way is this. If your phone has already been rooted, then you will see a SuperSU icon or KingUser icon on your home display or app screen. This icon belongs to the app responsible for your phone's root access. These apps get installed automatically when your phone is rooted. As soon as you see this icon, you must be aware that your phone is rooted. And if you are a regular user and do not want that your phone gets privileged control then you can run an antivirus scan and delete the malware immediately.
By using a "Systemless Root" Method
The readers are recommended for the 3rd time a third-party app which is Magisk. This app provides a partition for modified files and original system files. This is a systemless root. The modified versions are saved in another partition other than the system files. Now when the modifications are done, you can run a Google SafetyNet check by the app. This will locate the allocations done to modified files and original files. If your phone is rooted and you want to delete it then you can easily delete the modified partition.
By Installing ADB tools
To use this method, you will need your PC. As there are many users comfortable with their PCs. Thus, you can follow the guidelines below to achieve that:
Step 1: Install ADB Tools and Driver software on your PC. 
Step 2: Also, enable USB debugging on your device. 
Step 3: Now, connect your phone to the PC via USB cable.
Step 4: Open Command Prompt on your PC by typing "cmd" in the search bar.
Step 5: Type the command "adb shell su" and run it.
Step 6: This command will output the root status of your device. 
By this method, you will not need to install any third-party app on your phone. As most users will need the software only if there are chances that their phone has shown some rooting issues. Now, installing third-party apps from the web to your phone after it has been rooted will just make things worse. The device that was only open to malware will now get filled with malicious viruses and spyware. Thus, installing software on your PC is just more acceptable.
What to do if my device is rooted?
Just the way you used third-party apps to determine whether your phone is rooted or not. You can use third-party apps like ClevGuard, and SuperSU. These apps will help you in:
To scan and detect malware and spyware. You can instantly run a scan on your phone. This will detect if your phone is rooted and also will segregate the spyware from the device.
You can also delete malicious files or apps through these third-party apps. Also, other issues within the phone can be resolved by these apps.
These apps will not only work as a one-time solution but also will provide all-time protection. As these apps will monitor your downloads to regularly check for any malicious activity running in the background of your phone.
They also provided audits to the apps like the potential risks they hold, the permissions they have, and much more. Thereby, giving you a complete report of each and every app you install.
You can also provide exceptions or so-called "whitelist" any app/file such that the antivirus app skips it while detecting spyware in your phone.
These were some amazing features you too can achieve by installing these apps to unroot your device.
Conclusion
Now that we have discussed what is rooting, how to detect it, and how to unroot your Android device too, let's conclude the article. Also, make sure that for situations like these, you have your files and important media backed up in the cloud or some external storage. Rooting is not something you should appreciate, rather you should condemn it. Rooting increases problems rather than providing beneficiaries. Thus, if found that your phone is rooted, you should immediately stop using it. Thus, no app or file app is further installed in it. And then use the antivirus and protection apps to prevent any malpractice by any hackers.
FAQs
Can I check Is my phone rooted without internet?
Yes, you can definitely check if your phone is rooted or not. You can check for SuperSU or Kinguser icon on your home screen or app drawer. Or, you can simply go to settings→ About phone→ Status Info and then→ Phone Status. These ways will tell you if your phone is rooted or not without you surfing through the internet.
Can a rooted phone be provided by the manufacturer?
No, you will generally receive the official software from the manufacturer. But if you are buying a refurbished phone, then there are chances that it is rooted.
Will my phone work normally after rooting?
Well, if you don't try installing unauthorized and modified apps until then, it may work properly. But also you won't receive any software updates from the manufacturer, so your phone won't work pretty normally.
Is rooting safe?
As discussed earlier, though it is beneficial up to some extent it is not safe. As it will open your phone with too much malware and spyware.
Can I unroot my phone after it has been rooted?
Yes, absolutely. You can easily unroot your phone after it is rooted using the help of third-party apps like  ClevGuard and SuperSU.