iCloud is a service from Apple Inc but can we use iCloud on Android? Read the full article to find out and also guides on doing so. iCloud has the capabilities to facilitate cloud storage and cloud computing. You can store and also share photos, files, notes, etc in the Cloud. Since iCloud controls several operations, like software upgrades, file syncing, device tracking, and more, an iCloud account is necessary to utilize an Apple device. All of Apple's online services, which may be accessed on a Mac, an iPhone, or a Windows-based PC, are collectively referred to as iCloud.
Instead of utilizing your PC for backup, iCloud Backup enables you to store a copy of your iPhone or iPad in the Cloud. The Cloud storage solution from Apple, iCloud Drive, is compatible with the Apple products like iPhone, iPad, and Mac. You are being used to using Dropbox and Google Drive. You can store and retrieve your files, photos, and any sort of data in iCloud regardless of your geographical location. No point in worrying about security, as it is guaranteed that iCloud follows Apple's policy regarding user privacy. Using cutting-edge encryption methods, iCloud safeguards the entire data processing process. No need to worry; your data is securely backed up to the iCloud servers when it is synced.
iCloud Compatibles
Many apps, such as Calendar, Reminders, Mail, and Notes, support data syncing over iCloud so that the same information is displayed on all of your Apple devices. With no need to worry about having duplicate copies of anything, you can now use all of your Apple devices more conveniently than ever before.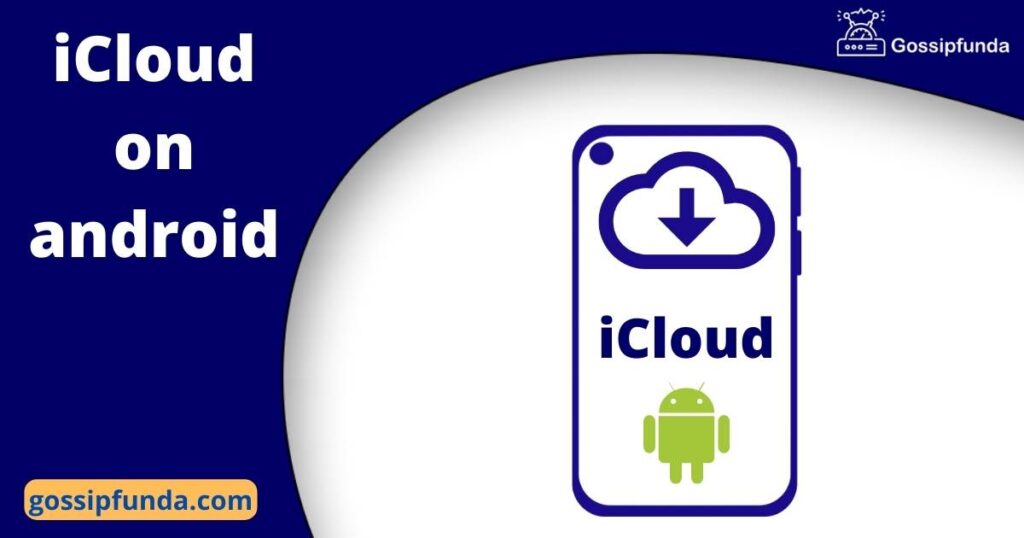 Backing Up Your Phone
Apple backs up your iPhone or iPad to a secure iCloud server every time it is charged while it is connected to Wi-Fi. You can either back up from phone settings, or you also can back up your smartphone to iCloud manually. From the phone, follow the steps.
Open phone settings on your phone
Select your name
Select iCloud
Tap on Backup 
Back up Now
iCloud can be used by Android users
If you are trying to use iCloud through your android phone for the first time,  you have to wait for some time to make your android device sync with iCloud. It has many benefits if you have different types of web presence, and contacts that are to be synced with other devices. All the iCloud features need not be functional in Android. The android is an operating system with many useful features. Similarly,  iCloud is a cloud architecture developed for cloud storage. Thus these two systems may not work together all the time. Even though you can sync many applications except the Google Calendar.
It is very important that you do not forget to create the Apple ID before doing any operation with iCloud. 
To make iCloud available for Android phones
In order to make iCloud available on Android phones, follow the steps.
On your Android phone, open the Chrome browser
Search for the website iCloud.com
Enter into the sign-in page of the website
Sign in to your Apple account (you should have or you have to create the Apple ID)
Open apps
Tap on 'more menu' or three vertical dots on the top right.
Press on Add to Home screen.
Include the shortcut and add it
Then select the option Add to Home screen.
Accessing iCloud Photos from Android phones
To see your iCloud pictures on an Android phone or tablet, sign into your account using a mobile browser. When you tap Photos, any picture you've saved to iCloud will appear and you can view it or share it.
Accessing iCloud email services from Android phones
Create a password for iCloud email services. First, you have to perform certain steps on the website. Follow the steps.
Open the Apple ID page
Sign in with Apple ID you already have
Tap on Manage
Take the option  Sign-in & Security
Click the option to create an app-centric password
Create an app-centric password for using the app in the Cloud
Enter a description for the password when asked
Now select the Create option
The password created is to be used in the next stage.
Head back to your Android phone, and make some changes to your android phone to make the iCloud email services available.
Open the Gmail app on your phone
Tap your email profile icon (Profile picture or a company logo)
Click on the option Add another account
Remember the iCloud email address and type it here
Select the option  Next to enter the password
Type the password you created on the website
Select Next
After completing the above steps open the Gmail app. Now, you can access iCloud emails through the Gmail app. Here onwards you will b able to use iCloud emails through your android phone. You can perform the usual functions like sending and receiving messages through the iCloud email.
Apple Notes on Android
Apple Notes can be used from your Android phone. Sometimes it may not produce the perfect output, as both are developed using different architectures. Then also you can access the apple Notes from your android phone at a faster speed. Here you are not able to edit the Notes, because the notes here, take the form of an email. The only possibility is that you can view and read Apple Notes.  For viewing Apple Notes on the Android phone follow the steps.
 Open Gmail
 Select the Notes label on the left
Steps to sync iCloud Contacts to Android
If you are using some built-in options for saving your contacts on the smartphone, then do the following:
Copy the vCard file to your Android Device
Import the contacts 
Then follow the next steps in order.
Open the iCloud website on your mobile browser
Click on the option 'Contacts'.
Open the settings
Select the contacts (either one by one or in thru the group-selection method)
Click the gear button again
Select the option Export vCard (vCard is a standard for electronic business cards)
Export contacts from iCloud
Save the file to your computer
After this, from your computer browser do the following.
Enter into the website contacts.google.com
Here you have to sign in with your own personal Google account 
Select the option to Import from the vCard
Click Import 
After performing these steps, you can access the contacts.
iCloud Photos on Android
This is achieved through the iCloud website. As you open the website thru the browser you will be able to access the photos thru the web app. Apart from viewing, you are also able to download the photos. Select the icon that will access the saved photos.
In the Photos you do the following:
Click on Select Photos
Click Select All
Click the three-dot option to open more options
Select  Download
To upload fresh pictures, select the Upload option. To see or remove any of the items from your iCloud storage or to download them as local files to your Android smartphone, select any of the items as per the requirement.
iCloud Apple Music for Android
Download the app namely, Apple Music for Android which is free to download, and use. Thus you can access your playlists and the purchased music. Your Apple ID is important to download and use the app.
Other iCloud services on Android
You can access or use the iCloud services on Android by means of third-party apps. The quality and success of these third-party apps will vary, and even while you can access some iCloud services through them, they aren't official and don't guarantee access to iCloud. iCloud email services can be configured using any Gmail or email services to make it accessible through the android device. With your Android device in this situation, you will be able to send and receive emails from your iCloud email account
Progressive Web App (PWA) 
It can be worthwhile to add iCloud as a progressive web app on your home screen if you frequently use its services on Android (PWA). With no need to launch Chrome, you can now open the iCloud website as a real app. To accomplish this, use the Android Chrome browser to navigate to the iCloud website. 
Go to 'Add to Home Screen'  by tapping the hamburger menu symbol in the top-right corner of the screen (a button with three horizontal bars that is often seen there).
Press the option, Save to Home Screen to save a page as a Progressive Web App on Android
Name it as the default iCloud name (for easy identification rename it and confirm the name)
They bring it to the Home screen
As you use the iCloud PWA mode, only iCloud features can be used, limiting the other desktop features.
Positives of iCloud
Upgrading the local storage needs much processing time and money. Now you can use iCloud as an alternative as it is a secure and safest platform to use. The upload and store processes of the docs, photos, contacts, and emails are able to sync. The daily business operations can be done online sitting anywhere. The following  are notable points
Data security
Data sync across different platforms
Sync with the backup
No fear of cyber attack (reduced risk)
Scalability in storage
Faster data accessing
Increased efficiency and reliability
Drawbacks of iCloud on Android
All the features will not be compatible with a cross-platform environment. Certain features will not sync while used with other platforms. Offline data access is not possible, so Internet usage will become high. Also, you have to perform many hoops to use iCloud than Dropbox or Google Drive. Sharing of files is possible with only those using iCloud. Also while using iTunes, you have to pay for the song, and also the storage in the Cloud (towards the subscription charges)
Read Also: How to Fix Android Phone Heating Issue?
Conclusion
iCloud provides an efficient method for data storage, data retrieval, data sharing, data recovery, etc by making use of the Cloud architecture. The iCloud is a cross-platform architecture, and compatible with many platforms. You can enter into iCloud.com with your Apple ID, and make the settings to use it compatible with your android phone. Also, you can make iCloud sync with your favorite applications. You can sync with email, contacts, music, etc. provided that you have to use a high-speed Internet connection. The data in the iCloud is assured of security and reliability. Also, your data backup is safe in the iCloud when a disk failure occurs in your system. The data storage is comparatively cheaper than the external disks.
FAQs
What are the advantages of iCloud?
The cost of purchasing storage devices or upgrading your system to accommodate more data can be eliminated. The Cloud storage will provide GB for a cheaper rate than the external disks. The Cloud service is more efficient and scalable. Unlimited or enough space for your data storage can be expected depending on the subscription. Data can be accessed from anywhere. Accessing speed is more than the traditional storage device, provided that a high-speed Internet connection is to be used. Syncing and updating will be automatically done on all the devices that are synced with iCloud. If any hard disk failure occurs to your physical device, you can make up with the backups from iCloud. Recovery and data security is assured in iCloud. Also, it supports many environments, as you can use it for cross-platform applications. 
Is it comfortable to use iCloud on Android?
The features of iCloud are designed to work with cross-platform environments. Thus most of the features can be used with Android phones. You have to create the Apple ID and then navigate to iCloud.com with this ID. From the website, you can make the iCloud features sync with your android phone. You can sync the applications like Contacts, email, music, photos, etc. Apart from these, you can add iCloud as a Progressive Web App to use it as an app from the Home Screen of your Android phone. Also, file sharing, sharing of photos, etc. can be carried out to your friends who are using iCloud.
You can make use of effective data storage at iCloud. Most of the features are compatible with android. The storage space is cheaper than buying the external disk. You can work with the uploaded files or you can download files, photos, or music sitting anywhere. This is the main advantage of the Cloud over physical storage. Only a stable Internet connection is the necessary requirement to do this. But while using iCloud as a PWA, you can perform only the iCloud operations, forgetting all the remaining functions with the phone as it is a different system.