In the world of digital communication, WhatsApp sits on a throne, embraced by over 2 billion users worldwide. One of its attractive features, WhatsApp Web, has transformed the way we communicate. The web-based application, an extension of the mobile app, is designed to help users access their WhatsApp account on a computer for a more seamless messaging experience.
Embrace the world of WhatsApp Web
It operates as a mirror of your mobile app, syncing conversations across your devices. That means every message sent or received is accessible on both your phone and your computer. But how does one set up and navigate this fascinating tool? This guide will walk you through the entire process, step by step.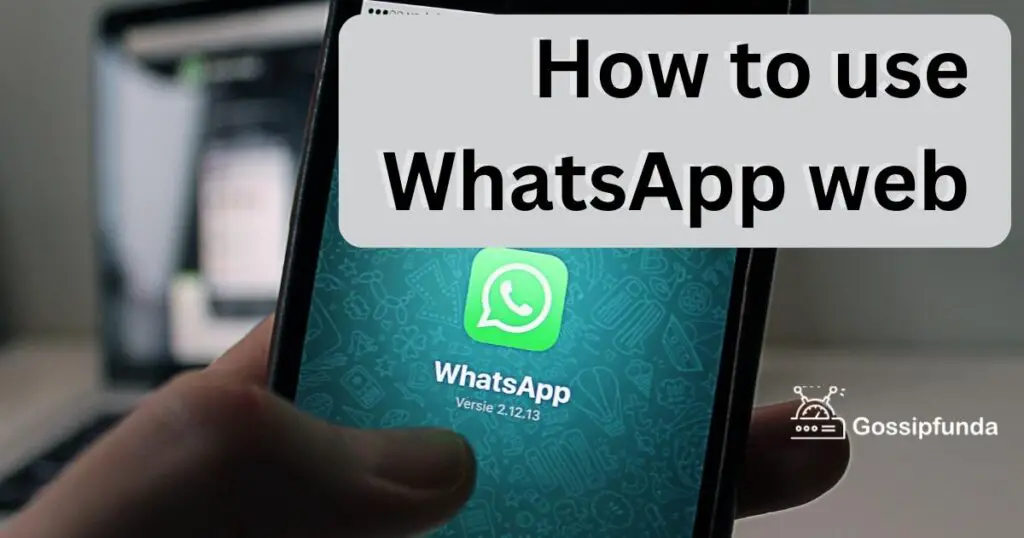 Setting up WhatsApp web on your iPhone
To start using it on your iPhone, first, open a web browser on your computer. Type https://web.whatsapp.com into the address bar. A QR code will appear on the screen – that's your key to the kingdom.
Next, grab your iPhone and launch the WhatsApp application. Tap on "Settings" and select "Linked Devices". Then, tap on "Link a Device". A camera view will pop up on your iPhone's screen.
Now comes the magic. Aim your phone at the QR code displayed on your computer screen. As the two devices connect, the WhatsApp page in your browser refreshes automatically to reveal your chat history. With that, you've successfully set up WhatsApp Web on your iPhone!
Using WhatsApp Web on Android Devices
The setup process for Android users is nearly identical. Start by opening WhatsApp on your Android phone. Look for the three dots on the upper-right corner of your Chat pane – that's your menu.
Tap on the menu and select "Linked Devices", followed by "Link a Device". Your phone's camera will activate, ready to scan the QR code displayed on your computer. The moment it does, your chat history appears in your computer browser, and you're good to go.
Steps by step guide on How to use whatsapp web?
Step 1: Setting Up WhatsApp Web
Follow steps:
Open your browser: Begin by opening up your preferred web browser on your computer.
Visit the website: Enter https://web.whatsapp.com into the address bar and hit Enter. A QR code will appear on the screen.
Open WhatsApp on your phone: Navigate to your WhatsApp mobile app on either your iPhone or Android device.
Access settings: Tap on the menu option (three vertical dots on Android, Settings on iPhone) and choose the 'WhatsApp Web' or 'Linked Devices' option.
Scan QR code: You will see an option to 'Link a Device' or 'Scan QR code'. Select this option which will open your phone's camera.
Pair devices: Aim your phone camera at the QR code on your computer screen. Your devices will pair and your WhatsApp account will open on the web browser.
Step 2: Navigating WhatsApp Web
View chats: On the left side of the screen, you'll see your list of chats. Click on any chat to view the conversation and reply if necessary.
Start a new chat: If you want to start a new conversation, click the 'New Chat' icon at the top-left of the screen. A contact list will appear on the left side of the page.
Access features: The 'Menu' icon gives you access to more features like creating a new group, updating your profile information, viewing starred messages, adjusting settings, and logging out.
Step 3: Sending Messages on WhatsApp Web
Open a chat: Click on the chat you wish to converse in, or start a new chat by clicking the 'New Chat' icon and selecting a contact.
Type your message: At the bottom of the chat, you'll see a 'Type a message' bar. Click there and begin typing your message.
Send your message: Once you've typed your message, press the Enter key or click on the Send icon to send your message.
Attach files: If you want to send attachments, click on the paper clip icon. This will allow you to attach files from your computer, including documents, photos, and videos.
Remember, It is a mirror of your mobile app, so any action you take on your phone or on the web interface will reflect on the other. It's a useful tool to help manage your communications, especially when you're working on your computer and don't want to frequently switch to your phone.
Exploring WhatsApp Web Features
Once your devices are linked, you can enjoy the convenience and features of WhatsApp Web. On the left side of the webpage, you'll find your chat history. You can click on any chat to see past messages and continue the conversation.
The top-left corner of the page houses three essential icons – "Status", "New Chat", and "Menu". The Status option shows statuses posted by your contacts, allowing you to respond directly. New Chat lets you start fresh conversations or group chats. The three-dot Menu icon is your gateway to a range of options, from creating new groups to changing profile information and managing chat settings.
Navigating the Art of Messaging on WhatsApp Web
Sending messages through WhatsApp Web is as simple as ABC. Click on an existing chat or start a new one. Use the message bar at the bottom to type your text. Hit enter or click the send icon to dispatch your words into the digital ether.
If you want to add a touch of personality to your messages, WhatsApp Web allows you to attach documents, images, or audio files. Simply click on the paper clip icon at the bottom of your chat window, select your file, and hit send.
Downloading WhatsApp for Your System
For users seeking a dedicated messaging solution on their computers, WhatsApp offers a desktop client for Windows and Mac. Download it from the app's website and follow the installer's prompts. The setup process mirrors that of WhatsApp Web, involving a QR code that needs to be scanned using your mobile app.
And just like that, you're connected, ready to enjoy seamless communication across your devices. Remember, you stay signed in until you choose to sign out.
Read more: Why is Whatsapp not working
Revolutionizing Communication: Chat on WhatsApp Without Saving Contacts
Communication has evolved dramatically with platforms like WhatsApp, making it easier than ever to stay connected. Ever wondered if you could send a WhatsApp message without saving the contact first? Yes, you can!
An Overview of Contactless WhatsApp Chats
Normally, to WhatsApp someone, you first save their number. But what if it's a one-time interaction? Do you really need to clutter your contact list? Thankfully, no.
The Quick and Easy Steps
Unlock the secret with a few simple steps. Open your browser and type https://wa.me/countrycodephonenumber in the address bar. Replace "countrycodephonenumber" with the receiver's full number, including the country code.
Pressing enter leads you to a page with a 'Continue to Chat' button. Click it, and voila, you're ready to send a WhatsApp message without saving the contact.
The Magic of Direct Communication
This unique method allows you to initiate a direct conversation without adding unnecessary contacts. It's quick, easy, and perfect for business queries, online shopping, or one-time interactions.
No More Contact List Clutter
Say goodbye to the days of cluttered contact lists. Now, you can send WhatsApp messages without saving numbers, keeping your phonebook tidy. Embrace this clever feature and enjoy a smoother WhatsApp experience.
This neat WhatsApp trick lets you communicate swiftly and efficiently. Master it, and you'll no longer need to save every contact to send a message. It's a win for convenience and a win for your contact list management.
So, give it a go and chat without saving numbers. WhatsApp communication just got a little more revolutionized!
Conclusion
It is more than a convenience—it's a communication revolution. By linking your smartphone to your computer, it extends your reach, enabling you to connect with the world in a more flexible and efficient way. Follow the steps in this guide, explore the features, and embrace the exciting realm of messaging that awaits. With WhatsApp Web, the world is literally at your fingertips.
FAQs
What is WhatsApp Web?
It is the desktop version of the popular messaging app, WhatsApp.
How can I use WhatsApp Web?
You can use it by scanning a QR code on web.whatsapp.com with your mobile device.
Do I need to install anything to use WhatsApp Web?
No, you only need a web browser and your smartphone with WhatsApp installed.
Does WhatsApp Web work when my phone is off?
No, your phone needs to be connected to the internet for WhatsApp Web to work.
Can I use WhatsApp Web on multiple computers?
Yes, you can, but you'll need to scan the QR code on each computer.
Are my messages secure on WhatsApp Web?
Yes, WhatsApp Web uses the same end-to-end encryption as the mobile app.
How can I log out from WhatsApp Web?
Click on the three-dot icon on the web interface and choose "log out".