A few days before we got an article published on Android Built-in Task Managing software. And there we mentioned some of the most used and best Third-Party android task manager. And we listed quite a lot of them. You may find a lot more other options in Third-party software other than what we listed. But we have just provided you a few applications you may go through. And installing each one to find yourself the best Task Manager which could be a great companion for your Android Device is quite stressful.
So for our dear readers, we thought to ease your task a little by listing the pros and cons for some of these Task Manager. No doubt that all of these are all great in their place. But some have few disadvantages and some gain advantages over the other.
Uses of Third-Party android task manager:
Well, as we let you know why you shouldn't use Third-Party android Task Manager and why Built-in is a much better option. But still, there are few advantages you would only get in a third party android Task Manager. So let's get into some of these
Adding the widget to the home screen
Auto Killing of applications
Ignoring apps
Uninstalling in bulk
Whitelisting and Blacklisting of applications on the device
List of the Few High Rated Third-Party Android Task Manager
We already gave you this list of few high rated Task Managers in our previous article.
Advanced Task Killer
Advanced Task Manager
Greenify
System Panel 2
Smart Task Manager
Go Cleaner and Task Manager
Watchdog Task Manager
ES Task Manager
Super Task Manager
Free Advanced Task Manager
How to choose the Best Third-Party Task Manager for your Android Device
Well, of course, there is competition everywhere in the market. All the app developing companies try to develop the best of its type. So it's hard to tell which one is better than others. This depends on your need and your device compatibility. Every Third-Party Task Manager has few qualities better than others. So, we can't give you the best Task Manager, until you run it yourself on your device to check its compatibility.
Third-Party Android Task Managers
So without any further delay, let's get a few High-Rated Third-party Task Managing Software for your Android Device.
Advanced Task Manager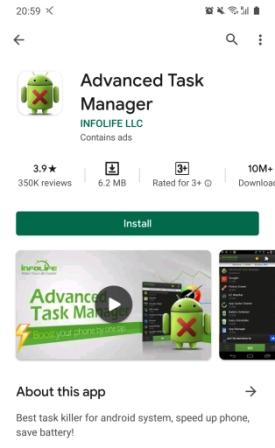 This is a great Task Manager if you are still using Android Nougat 7.0. And the plus point people using Android Nougat 7.0 is that you will have the latest updated functions that other upgraded versions have access to. And the same applies to the old version of Android, Android Lollipop 5.1.1 with the latest updates. This Task Manager frees up your memory, speeds up your device, kills tasks, and saves battery. Easy to control task managing options such as force stop or managing running apps.
Features this Android Task Manager will provide you:
Kills only selected tasks.
Holo style included.
Reminds the user if the CPU is being lagged by any app.
The permission manager is available for Android 4.3.
Kills any application including games.
Memory and RAM booster.
Kill apps to stop GPS tracking.
The auto killing of tasks every time the screen goes off.
Supports almost every type of Android version currently active.
The regular killing of Tasks.
Displays battery usage.
Quick installing available.
One-click task killing widget.
Advanced Task Killer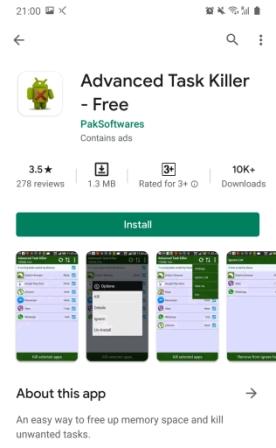 This is an easy and user-friendly way to free up memory and space and also kills the unwanted tasks. Can close and/or Stop the selected unwanted source hosting apps and save your device from getting slow. Along with increasing the speed of your device, this app doesn't use any background space. Which means you have full control over the activity of this Task Manager.
Features this Android Task Killer will provide you:
The auto killing of the application.
One tap widget.
The app doesn't use any of the background services such as processor and memory for running.
Ignore List available.
A detailed list is provided of the running apps.
Displays memory consumption of the applications present on the device.
Easy for new users.
Quick Start option available.
Only selected apps will be killed.
Auto-selected apps can also be unselected for killing.
Two types of levels available for Auto-killing the Apps. High and Low. High: Delete all apps which consume memory except system apps. Low: Delete all apps which consume memory including system apps.
Greenify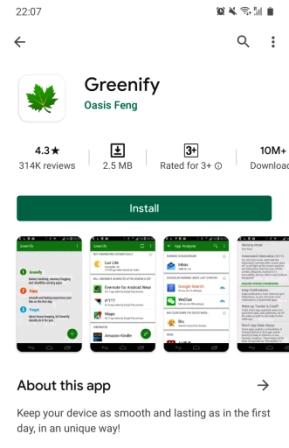 Featured as Lifehacker's Top 1 Utility in 2013 Best Android App. Guarantees to keep your device working smoothly and sources lasting at their max. Availability of "Aggressive Doze" and "Doze on the Go" for maximizing the battery saving on your Android device. This app does not need any access to any of your personal information. 
Features Greenify will provide you:
High rated and most positively reviewed Task Manager.
Guaranteed smooth working of your Android device.
"Aggressive Doze" and "Doze on the Go" to maximize the battery saving of your Android device, above Android 6 OS. That also without even need of any rooting.
Listing of detailed use of sources about all the apps present on the device.
Identifies applications with misbehaving under hibernation when you are not actively using that app.
Preserves leeching the battery and RAM without any effect on the functionality when running on the foreground.
Never collect any of the personal details hence making it secure for your device to install on.
System Panel 2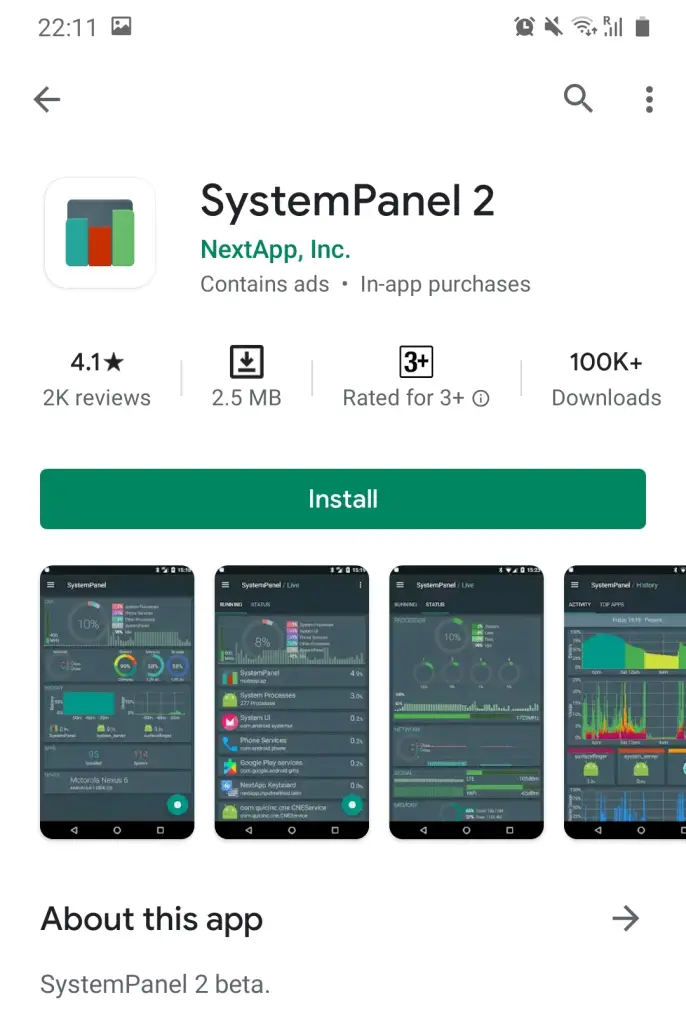 This tool helps you view and manage almost everything about the on-goings of the device. Easy to understand graphical format, user friendly with great User Interface. Your device will have complete statics of all device running, forced stop, or in-background running applications. This app also has a feature 'Usage' which may occasionally use 'Accessibility Service' on your device to show you the period you spend on each app. And also at what part of the day you use it for how long.
Features this System Panel 2 will provide you:
Browse all the technical nitty-gritty about your Android device.
Shows active apps. Recording the usage of battery, processor, wake time, background running sources consumed by apps.
Disables individual series of apps.
Displays recent battery used and device wake-time.
Showing potential problems related to apps in the device.
The option of Disabling system packages available.
View apps categorized by the permissions required.
Managing installed apps, back upping of app APKs, uninstalling apps, and re-installing various versions.
Can set controlled use for those having addiction disorders for avoiding addictive use of the device or specific apps.
Automatic guessing of system load baseline.
Smart Task Manager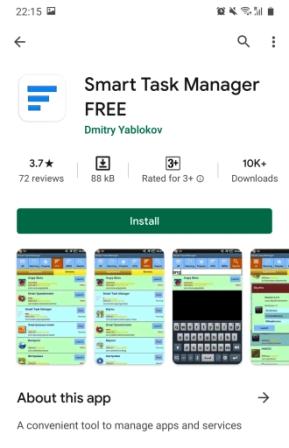 Another app with great features of cleaning your devices' RAM and avoiding battery draining. This app provides full coverage of uses of processor and storage and battery. And one more thing you would love about this app is that it provides all the services for free, no payment is needed for any upgraded service. Light-weighted and less storage consuming. This app is also ad-free. This means you won't have to get through those annoying advertisements you face in other apps while using task manager. 
Features this Smart Task Manager will provide you:
Special in-background running service that calculates the average time of RAM, CPU, and frequency of using all the apps. That also in a detailed and easily understandable manner, every 5 seconds.
Displays CPU and Ram usage for running apps. Also shows details about the closed or less frequently used apps.
Sorting of all 'not running' apps by their uses and operating time regarding CPU and RAM.
Search any app using their name instead of scrolling down to the bottom for searching a single app.
Monitoring of every app.
Easy launch, stop and uninstalling of any app and services including background running apps.
Don't miss: Ubuntu Task Manager
Go Cleaner and Task Manager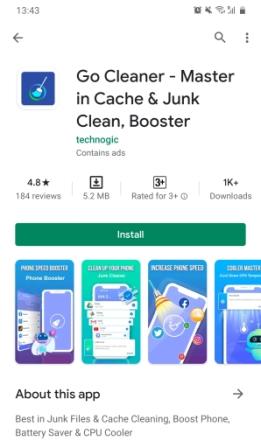 This task manager is one of the best of its type on google store. Go Cleaner takes up the full responsibility of cleaning and managing applications in your device. From restricting apps to run in the background to clean all the cache. Go Cleaner takes the cover of all the things responsible for slowing down your device.
Features this Go Cleaner will provide you:
1 tap booster, for an instant boost in the functioning of your device.
Lightweight and less source consuming.
Just one tap for cleaning RAM and storage.
The CPU cooler, which cools your overheated device instantly. Best for gamers who play high RAM consuming games that heats the device.
Powerful junk files cleaner. This junk cleaner safely selects and removes old and useless junk files without affecting the function of the device.
Great battery saver. Extending your device life by cutting off useless application consumption.
Cleans in-background running tasks automatically.
Comes with a 'speed tester' function. Run this speed tester to know how fast your device is running.
Removes residual files, obsolete APKs, temporary files, and cache files which makes Android device lag.
Download Android Task Manager
You can directly go in the google play store and download any of them and test the uses suit for your mobile or not.
List of Apps: Download
How to use Third Party Android Task Manager
Now let's see how we can use these Third Party task killers. So here we will take a single third party app that is Advanced Task Manager to show how to keep using them. All of the third-party apps work similarly.
Step1: First thing is to open your third party task manager app.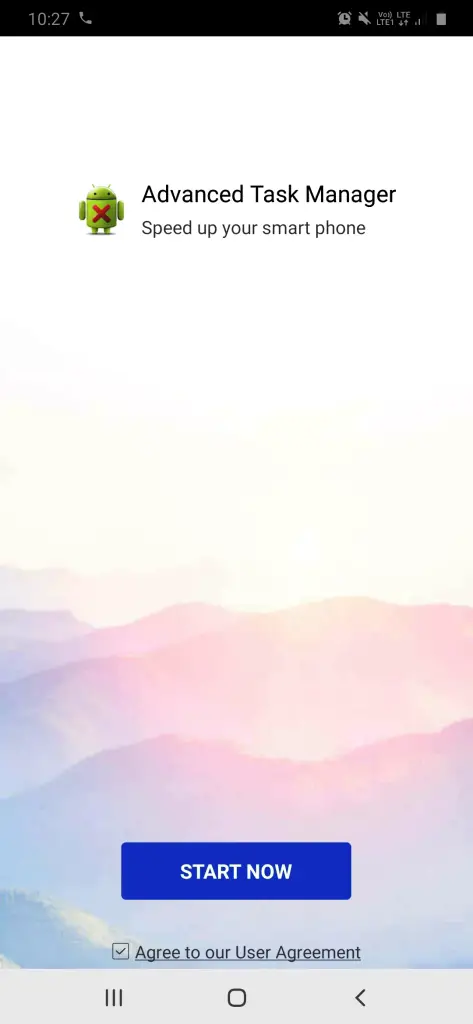 Step2: Press on the "Start Now" button.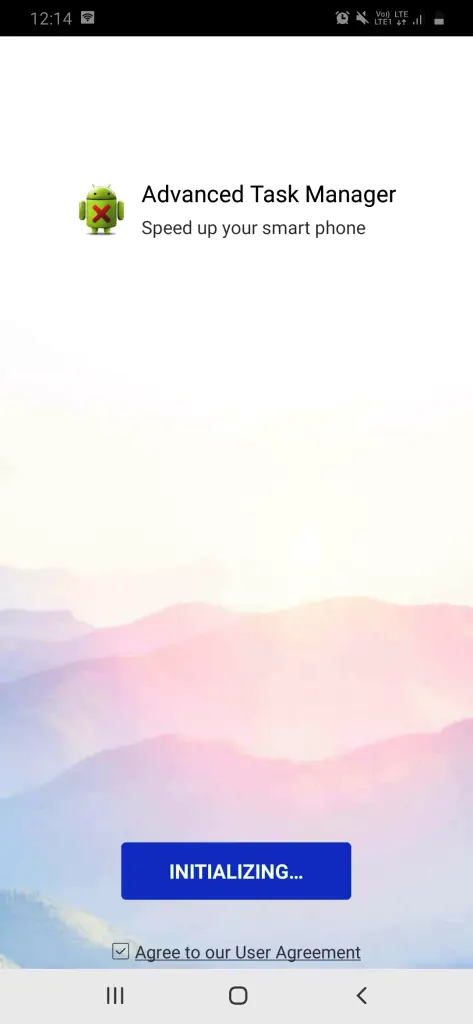 Step3: Now you will get a pop-up message, requesting you to grant permission. Press the "OK" option.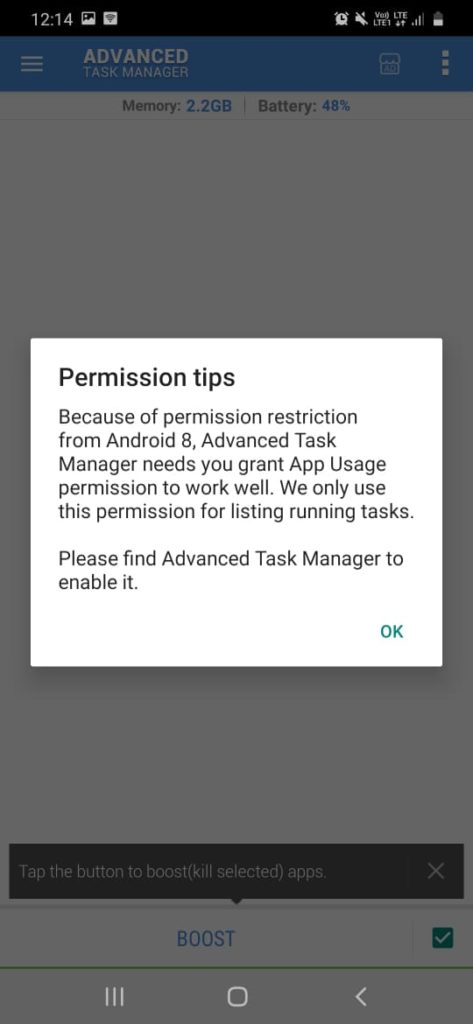 Step4: Now the list of apps will appear. Find your task manager. Here we have "Advanced Task Manager". Tap on that.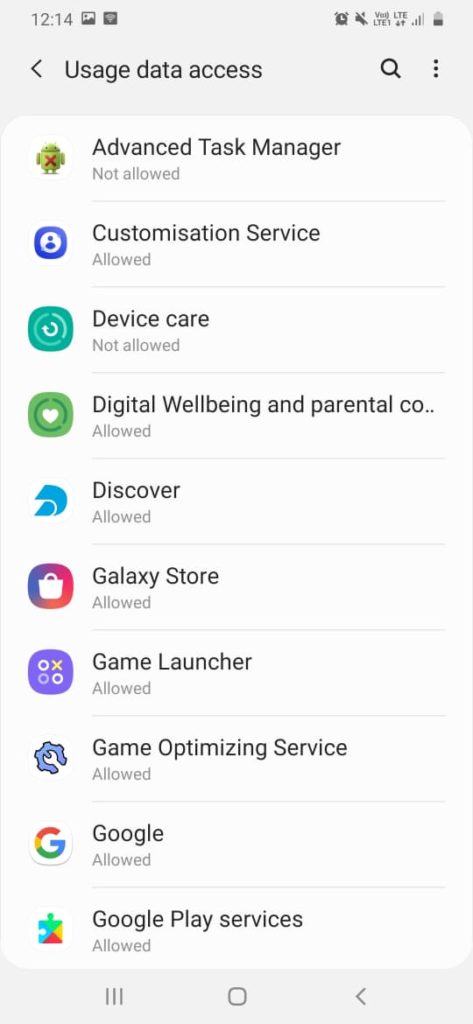 Step5: Slide the bar of the "Allow usage tracking" to grant permission.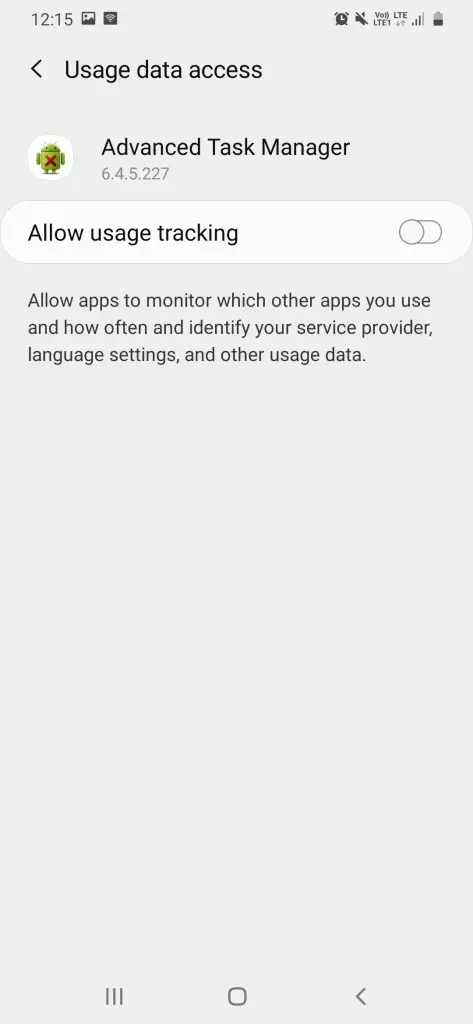 Step6: Now you will be automatically directed to the third-party task managing app. There you will soon see the statistics of the apps which have been consuming RAM on your device. There you will get the option to choose between the apps which you want to kill in the background.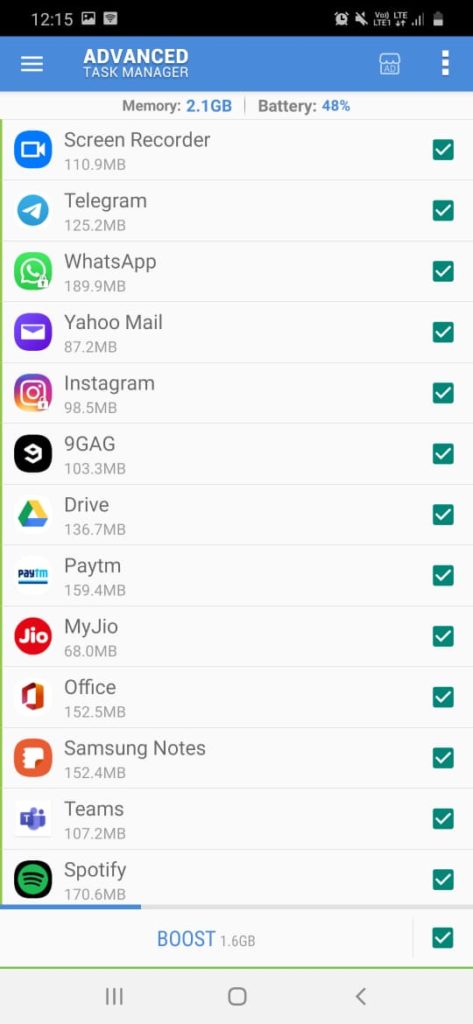 Step7: Now tap on the "Boost" button. And the killing of applications running in the background will start.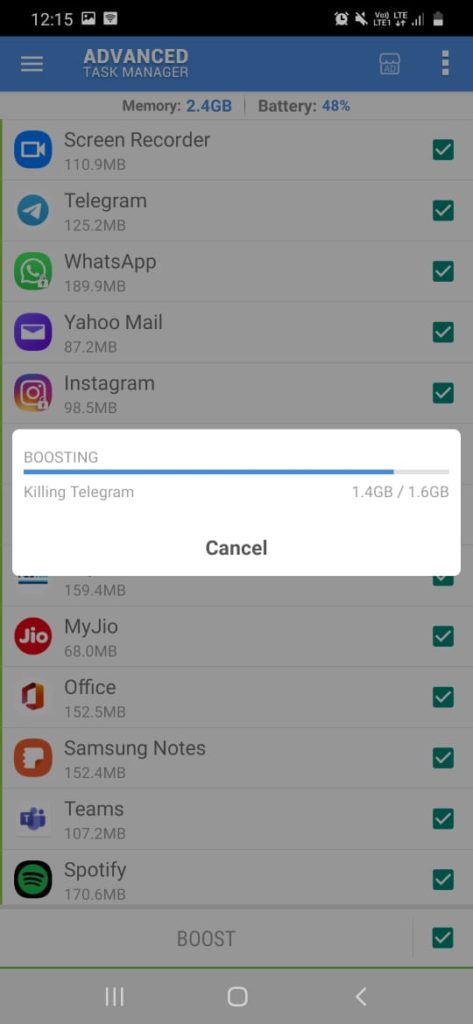 Summary
So, this was all we had to tell you about the Android Third-Party Task Managers. As you might have seen that every app has its specialty and its advantage over others. We can't just compare them among each other, they all are just too good in their way. Finding the best Task managing tool for an Android device only possible when installed and check on their own. Not to forget that for regular use, the built-in Android Task Manager is still on top of the list. But as we all have different demands and different needs and use so accordingly even apps vary. Hope this article would have helped you find a good Task Managing app for you and if you have some other apps too then let us know. We would love to add in this list.