In this article, we are going to learn about "How to turn off double tap screenshots on iPhone?" Can you imagine life without taking screenshots? Of course not. Screenshots have made our lives so easy, any important information can be kept with you, safe to have a look at it again whenever required without any hustle.
A screenshot is a picture that captures the information of a computer monitor. It is sometimes known as a screen capture or screenshot gallery. Using screenshots, you can record exactly what's on your screen for later sharing or reference.
Taking screenshots, preserving them, and sharing them can all be very beneficial. Some even contend that now the picture is the most significant item on the internet. But how does a plain screenshot of your computer be so important? You know, screenshots frequently serve as new-age artifacts. They allow you to demonstrate to others that you are indeed seeing the bizarre things you are.
We can take examples of screenshots helping us in our daily lives, like, Does a colleague request your opinion on a brand-new website they've created? Do they require your assistance in reviewing a brochure they are having printed? Take screenshots and impress your coworker with good, effective feedback rather than drafting a long email with modifications.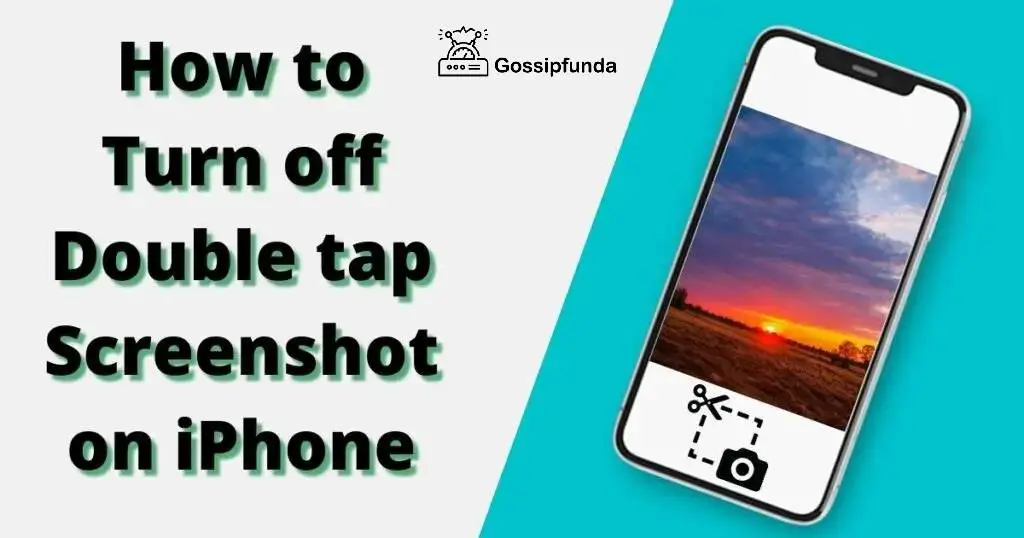 Use a screenshot to illustrate your point precisely. There is less likelihood that you will be misinterpreted if you use a screenshot that exemplifies what you mean. That allows more free time in your day, less misunderstanding, and less time spent explaining.
As an illustration, describe to a new hire how to log in. Rather than explaining them, email them a brief screenshot that they may refer to frequently without having to ask you.
You might have been requested to submit a screenshot if you've ever reported a bug to the IT or online support team. This is due to the fact that not every system is the same. The way anything appears to you may be radically different from how it appears to someone else depending on your computer, the boot loader it is running, and the browser you are using.
Giving a visual representation of what you're seeing enables others to understand exactly what is occurring and spot any problems.
How to take a screenshot on an iPhone?
Method 1
Look for the picture, program, or website you wish to screenshot. When taking a screenshot, it is important that everything on the display is included in the capture. 
Use this technique if you access your iPhone's display by tapping the circular button in the centre of the device's bottom. Use this approach if your iPhone doesn't have a circular button on the phone.
Lock and Home buttons should be pressed simultaneously. Button to lock is located to the right of an iPhone model 6 or later. It is usually located at the top if it's an older model. The display will immediately flash white as soon as you remove the fingers from the buttons.To alter the screenshot, tap its thumbnail (optional). A thumbnail of the screenshot will show up in the underside edge of the screen and stay there for a while after being taken. This preview will open in Markup for editing if you tap it.
To crop off the parts of the image you don't need, drag the bars anywhere along the edge of the picture. To draw, select a colour by tapping the circle, then touch any of the tool sets at the bottom. As soon as you're done modifying the screenshot, tap Done in the top-left corner.In the Photos app, view your screenshot. In order to achieve this, open Photos, press Albums, and then pick the Screenshots folder.
Method 2
Step 1: Open the Settings app on your iPhone. The icon for it is a grey gear on your main screen. If you can't locate it there, look in your app library's Utilities folder.
This technique shows you how to use AssistiveTouch, an accessibility feature that makes it simple to take snapshots on iPhones with damaged or hard-to-reach buttons.
Step 2: Accessibility can be found in the third category of settings; tap it.
Step 3: The first choice is Assistive Touch, so select it.
Step 4: To activate it, simply tap the "AssistiveTouch" switch. The display gains a little white dot as a result on the right.
Step 5: By tapping it, you can access a menu containing a number of quick-access options. It will be simple to snap a snapshot with one finger once the screenshot tool is added to this menu.
Step 6: Select Screenshot and then it will be set for you. To leave the menu right now, use the back button.
Step 7: When you're prepared to snap a screenshot, touch the grey icon on the display. This brings up its AssistiveTouch menu, where a Screenshot option is now available. You might need to scroll to the bottom to see this choice. When you tap it, the AssistiveTouch window will be momentarily removed from your screen and a screenshot of your iPhone's contents will be taken.
In the Photos app, view your screenshot. In order to achieve this, open Photos, press Albums, and then pick the Screenshots folder.
What is Back Tap on an iPhone?
 Let us take a little introduction to back touch on an iPhone. With iOS 14, a neat feature called "Back Tap" was added. iPhone Back Tapping adds a second hardware button to the device's back and enables you to perform specific activities, such opening shortcuts or calling Siri, by double- or triple-tapping the device's back. Only iPhones that support wireless charging, i.e iPhone 8 and later, could use the iPhone Back Tap feature.
Now that you have a fundamental understanding of this function, you may be curious as to how the iPhone back tap functions.
Back tap, on the other hand, turns the action of the iPhone whenever you tap into the action you want using the Accelerometer sensor and Gyroscope sensor for its detection. For instance, you could use double tapping to screenshot.
Setting up of  iPhone Back Tap
The rear of the iPhone may be double- and triple-tapped to carry out tasks like taking a screenshot, activating an accessibility feature, launching a shortcut, and more. iPhone 8 and newer support Back Tap.
This capability isn't widely used because Apple has kept it a secret. Here are the precise instructions for starting iPhones Back Tap.
Step 1: You must navigate to your settings to enable Back Tap on an iPhone.
Step 2: Open the Accessibility section of your Settings application.
Step 3: Scroll down the Accessibility page and select "Touch" from the menu.
Step 4: Select "Back Tap" from the menu at the very bottom of the page.
Tip: To change the volume, lock your display, perform multiple touch controls, reboot your device, or eliminate the need to click buttons altogether, enable AssistiveTouch. Using Siri Shortcuts, you may ask Siri to perform frequent activities fast with the applications you use the most. Zoom in on nearby items by using Magnifier to transform the ios device into a magnification.
How to turn off double tap screenshot on your iPhone?
If you successfully established a dual tap screenshot on your iPhone using the techniques above, you undoubtedly want to know how to disable it. Well, it's pretty easy to disable the screenshot feature from your double tap. As follows:
Step 1: To enter, open the Settings app and select the Accessibility tab.
Step 2: To use the Back Tap feature, go to the bottom of the PHYSICAL AND MOTOR segment and tap Touch.
Step 3: Select the Double Tap option from the list to see where the Snapshot option is chosen.
Step 4: Last but not least, set the Screenshot option somewhere at top of the page to None to remove the Double Back Tap Screenshot option.
Fixing iPhone Back Tap if its not working
If you've configured Back Tap but also made sure there are no differences in your commands and the app is still not functioning, take a short glance at what you can try. Common Solutions for iPhone Back Tap Issues:
Take your phone case off.
Force your iPhone to restart.
Check if you are up to date with iOS.
Conclusion
I hope above methods and tips may have helped you understand How to turn off double tap screenshot on iPhone. To learn more about iPhone, Android and other gadget's tricks and bug fixes browse our site TrickyFreaky.