How to transfer videos from the iPhone to computer
Here we will give some cool hacks on how to transfer videos from the iPhone to the computer without causing any harm to the phone.
While attending parties or going to some functions or chilling out with friends or relatives keeping the memory and the best moments of those days are very essential. So the making of videos through phone comes into role.
But If the phone storage becomes full or if we want to keep all the videos secured (in case the phone is lost or something happens) We have to transfer the videos to PC or a Laptop because PC is a very reliable thing for videos to be stored. So to keep enjoying parties and enjoy the best moments we have to keep the phone running and have to keep the storage minimum so that we can capture all moments. So we are going to learn about how to transfer videos from iPhone to PC.
There are many easy methods to follow Which is going to be discussed below:
Don't Miss: Transfer photos from android to mac
How to transfer videos from iPhone to the computer using "AutoPlay"
     AutoPlay is an application that was previously been installed on Windows low models. It was helping the videos to be easily transferred.
Fix your iPhone to your PC after which this option of Autoplay will hover automatically.
Then on the computer screen, in that pop up there will be an option of "Import pictures and videos".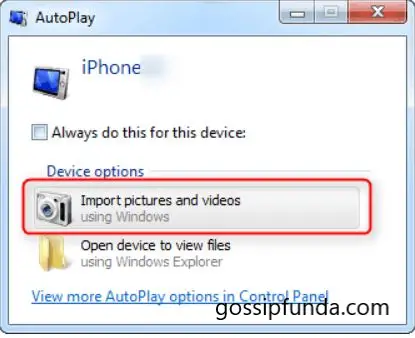 After clicking that select or create a folder where you will keep all types of videos (mp4, HD, camera, downloaded).
Click on "import" to import or transfer all videos from iPhone to PC.
Using File Explorer:
File Explorer is known as "Windows Explorer" in older versions of Windows (Windows XP,98, 7). iPhone can be recognized as a storage device that will help us in transferring the videos.
Attach the phone to the PC.
Upon connecting the phone to the PC system will ask for an iPhone password to unlock it.
After typing password click on "TRUST" to trust the computer
Now open "This PC", go to your named iPhone (showing in the computer screen), right-click your device name and then choose "Import Pictures and videos".
After choosing REVIEW, ORGANISE, or IMPORT ALL ITEMS NOW (whether you are visiting the first time or not) click on NEXT to continue.
Just go for the videos you want to transfer and give a green signal to the computer to start the process.
PATH:
This PC > (Your Phone Name) > Internal Storage > DCIM and copy the selected videos to import.
How to transfer videos from the iPhone to the computer (Windows 10) using PHOTOS:
"Photos" is an app in windows 10 which helps users to import videos and pictures from phone to PC:
Connect your phone to PC using any charger or USB cable.
You will now write any password given by apple Inc. to have its process ready to start.
After the successful installation of "Photos", hover on an option that will indicate to transfer files from a USB device. Photos app will have its own scanning throughout the phone for videos and all.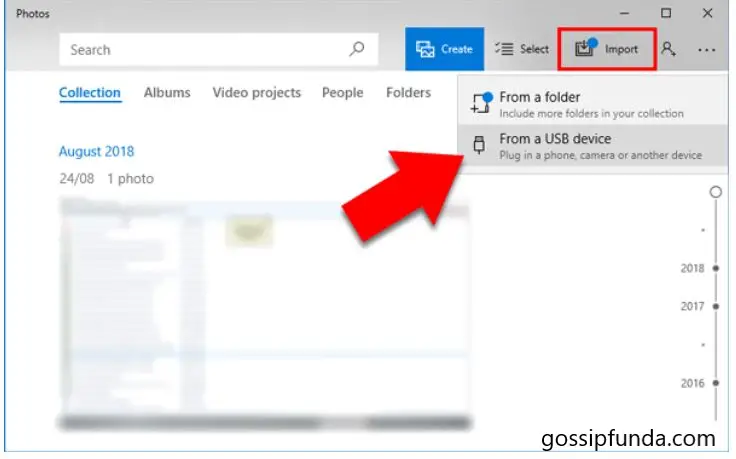 You can also change the import settings by changing the date/month/year to delete the videos after transferring.
Just choose the videos you want to copy and then click on an option that will begin the process for transferable action.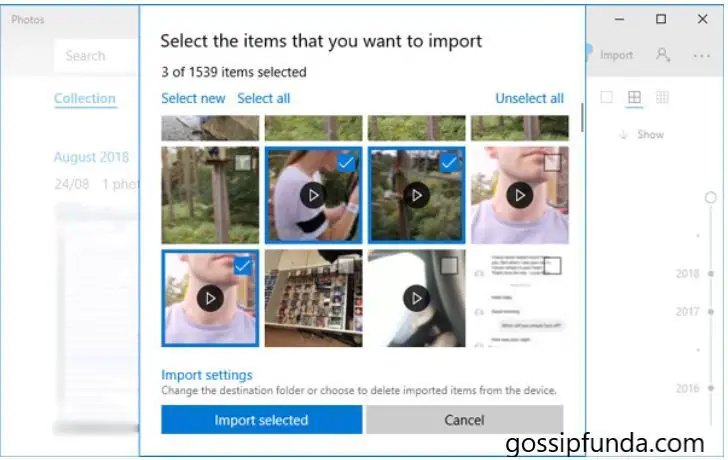 Using MobiMover:
There are many problems which are very uncomfortable to deal with when the computer comes on the way around. So to bridge this problem Technology has come up with a tool. As it is a tool that is available for both Windows and Mac. It is a tool that helps to transfer photos, videos, music and all transferrable stuff between IOS devices or from iPhone to a Windows PC. Sounds Great!!! There are a few steps to be followed:
Set up the application on your PC. After this install iTunes to help your device to be detected by the computer.
Connect your iPhone to PC and click on the "Trust" pop up option to trust this computer.
Launch the application and click "Content Management" > "videos" > "Movies/TV/Video"
Now hover on the videos you want to transfer and just go for "Transfer to PC". Like this, the process will start.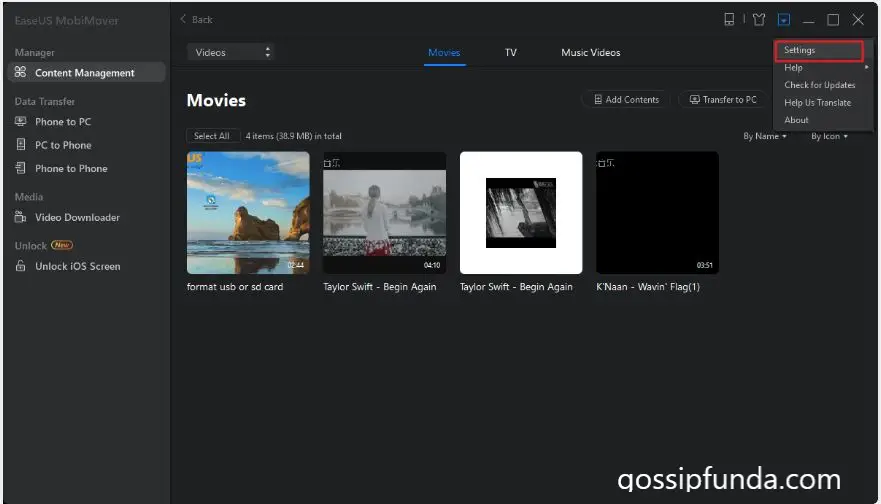 When it has transferred the videos will be copied to the desktop by default where you can go and check all the videos.
The application can also be used as a File Manager or Video Downloader which helps to manage iOS devise content from the computer itself.
Read more: Why does my iPhone battery die so fast?
  How to transmit music videos from phone to computer using TouchCopy:
TouchCopy is a popular Windows and Mac App which can transfer all your iPhone content to a computer which includes music, videos, and photos.
           Set up the TouchCopy application.
Connect your phone to PC  using a data cord or Wi-Fi Connection.
To find your videos, go to the Music section. Then click on the "All Videos" option.
Now sort out the videos you want to carry to your PC.
After this process select or chose the option which will take all these files to either PC or to iTunes.
How to pass on  videos from a phone  to PC using iExplorer:
iExplorer can easily transfer any videos or music from the iPhone and all its models to different computers.
Set up the iExplorer and connect the device.
Go to the Photos which is on any side of Panel or Photos and videos on the device overview screen.
Use the export option at the bottom of the window to export selected photos or any selected video.
Select the Command (Mac) or Control keys(PC) to select multiple videos.
You can also directly take photos or videos by clicking and choosing and drop the videos on your computer.
If you face any issues to access photos or recorded videos in the Photos section, then go to the Media Folder where the videos or photos are actually stored as individual files in iOS. The entertainment and info folder has an icon or a small picture on either side of iExplorer.
Camera Roll: Media/DCIM/folder in which every video is stored by default.
Photo Library Albums: Media/PhotoData/Sync folder
Video Library : Media/video/videos
Directly ahead to the specific video or photo folder and drag that selected video to the computer or click on one and choose Export to Folder. Hold Command (Mac) or Control keys(PC) to choose multiple items.
Read also: How to transfer music from iPhone to android
How to transfer videos from iPhone to a computer using Dropbox:
A Dropbox is a file hosting service that offers cloud storage, personal cloud, and client software. It is available for both Windows and Mac computers. Using Dropbox a user can store his videos, photos or anything and using it the same videos or photos can be transferred to PC.
Download and install Dropbox both on your PC and iPhone.
On your, iPhone use the "+" icon on the top right-hand side near a tick mark to add videos that you wish to transfer.
Now locate a destination or path where you want to import in PC and click "Upload".
Now on the Dropbox window of your computer, you can see the items (videos or photos) that you have uploaded from iPhone and click on the folder and download the videos to the computer.
Using email:
E-Mail or Electronic Mail can also be used as a storage device from where we can transfer or import files to PC.
Log into your email on your phone and select "Compose" to write an email.
Put a subject as per your wish and navigate to "attach" to attach multiple videos or any other media.
Locate and select the videos you want to send and attach it.
After doing this click OK.
Now go to PC and log into your email in PC and download the attached file (video or photos) to your computer.
How to transfer videos from the iPhone to a computer using iCloud:
         iCloud is an inbuilt library in the iPhone which is used to store all types of files which include music, videos, and all other items.
Activate the iCloud Photo-Library on your iPhone by going through settings option in it.
Go to support storage and activate "Backup to iCloud" to upload all types of videos on your device to iCloud.
Click on "Backup now" to start the way to assist the phone by keeping all things together.
Now go to your Mac computer and locate the main menu and then select iCloud in Preferences.
After having done this login with the same ID you used on your iPhone.
Navigate to Photos > Photo Stream to export or download the videos to your computer.
Some different cool way:
    Tunes Mate is one of the best third party application which can smoothly transfer videos, music from iPhone to PC.
Download and install this cool technology on the computer.
Start the Tunes Mate program on your computer.
Connect your phone to PC using any USB cable.
To transfer videos click on the "entertainment" icon on the dashboard and select "home videos" from the sidebar menu to initiate a transfer.
Navigate and identify the videos you want to shift.
Click on an option that will let you take the photo to PC from the menu. It will start the transfer everything to Computer.
(If you wish you can hold onto a video and choose the option which tells to you to transfer things). CONGRATULATIONS!!! Now you have become a master in transferring videos from your phone to PC and you can use this easy 10 methods to have your transfer done.