In this article, we are going to fix the problem of how to stop Bluetooth from automatically turning on android. Nowadays Bluetooth is an integral part of android devices. It is a wireless technology used to connect devices. We buy various devices like Bluetooth headphones and watches that connect with Bluetooth in android.
Recently I buy a Bluetooth speaker and connect with my Bluetooth once, but when my android phone gets closer to a speaker it gets automatically connected. I got a call from my old friend I didn't realize the speaker is somewhere near to me and it gets connected to Bluetooth automatically and I am trying to stop Bluetooth from turning automatically on because my father sits opposite to me its get complicated, then I realize my Bluetooth is turning on automatically and devices which I connect once they get connected automatically.
Sometimes, we disconnect the devices but our Bluetooth turns on automatically and devices get connected. We turn off our Bluetooth but, it automatically turns on and indirectly connects to our devices which gets quite inconvenient.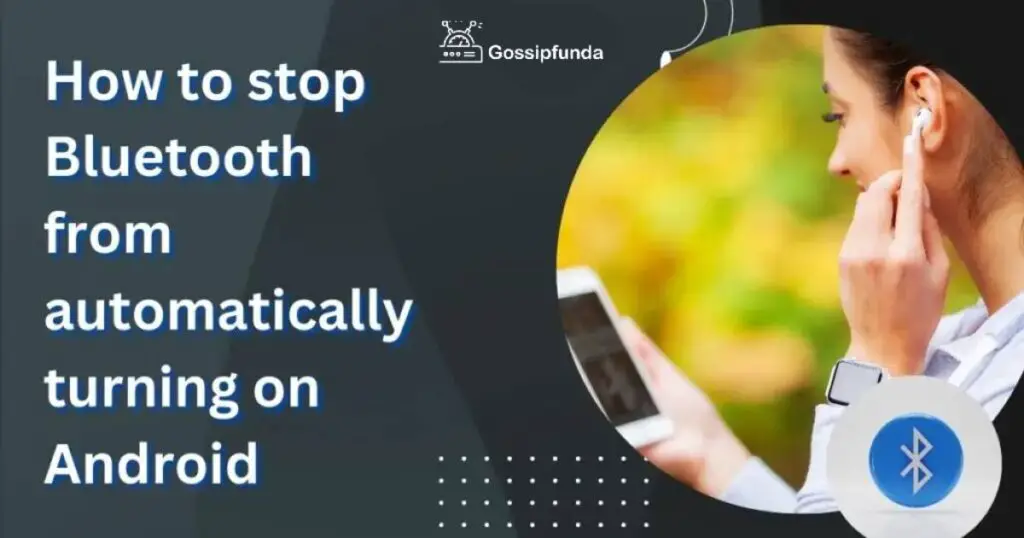 So in this article, we will see why our Bluetooth turns on automatically and how we can solve this problem.
Why does Bluetooth automatically turn on
There are many reasons for this problem to occur in android devices some of the common reasons are listed below 
Bluetooth scanning is turned on in the android device
Bluetooth using location access
Bluetooth having cache 
Bluetooth is the most important application in recent android devices it connects devices. Recently Bluetooth is connecting to home appliances also. It is necessary to stop Bluetooth from turning on automatically because if it gets turned on automatically home appliances get turned on easily and anything serious gets happens so it is always good to turn off Bluetooth after use. 
How to solve -Bluetooth Automatically Turn on Problem
Did you see your Bluetooth is getting turned on automatically? It's time you turn it off, especially on your android phones such as Samsung, one plus, google pixel, or any other android phone. 
Since we know that there are various android phones on the market, there are no. of methods to turn off Bluetooth that will vary from one device to another.  
Let's see some of the methods by which we can fix this problem
Method 1: Clear Cache And Clear Data
Let's see the first process, in the first process we have to go to settings and then scroll down to apps from there tap on the manage apps right after that go ahead and tap on the search option. Now simply type Bluetooth and then we will be able to see our Bluetooth option, now we need to scroll down and tap on clear data now tap on clear cache, and then tap on clear data tap ok. Get back and right after that, we need to tap on force stop tap ok. Doing this process will help us to solve our problem.
Go to settings->manage app->bluetooth->clear cache->clear data.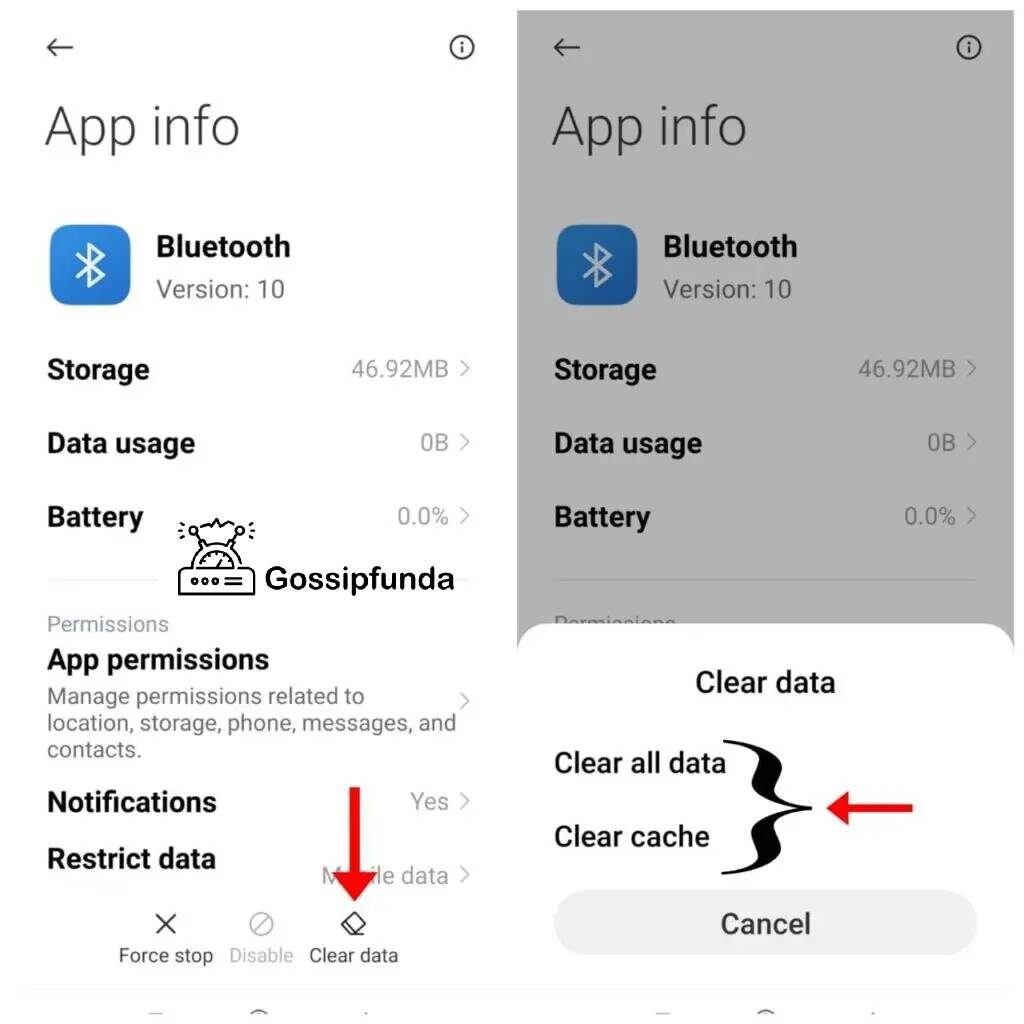 Method 2
We have seen our very first option but what if it doesn't solve our problem and our Bluetooth continuously turns on and connects to our nearby devices don't worry here we have a second option to solve this problem. Let's see our second way. For this also we need to open our setting and then scroll down to location now go ahead and tap on a location, we are able to see an option called wifi and Bluetooth scanning, go ahead and tap in there and now turn them off since we are facing problem-related Bluetooth turn off Bluetooth scanning. If you enable this option from here your bleed will get automatically turned on so turning off this feature will help us to solve our problem.
Go to setting->location->wifi and Bluetooth scanning->turn off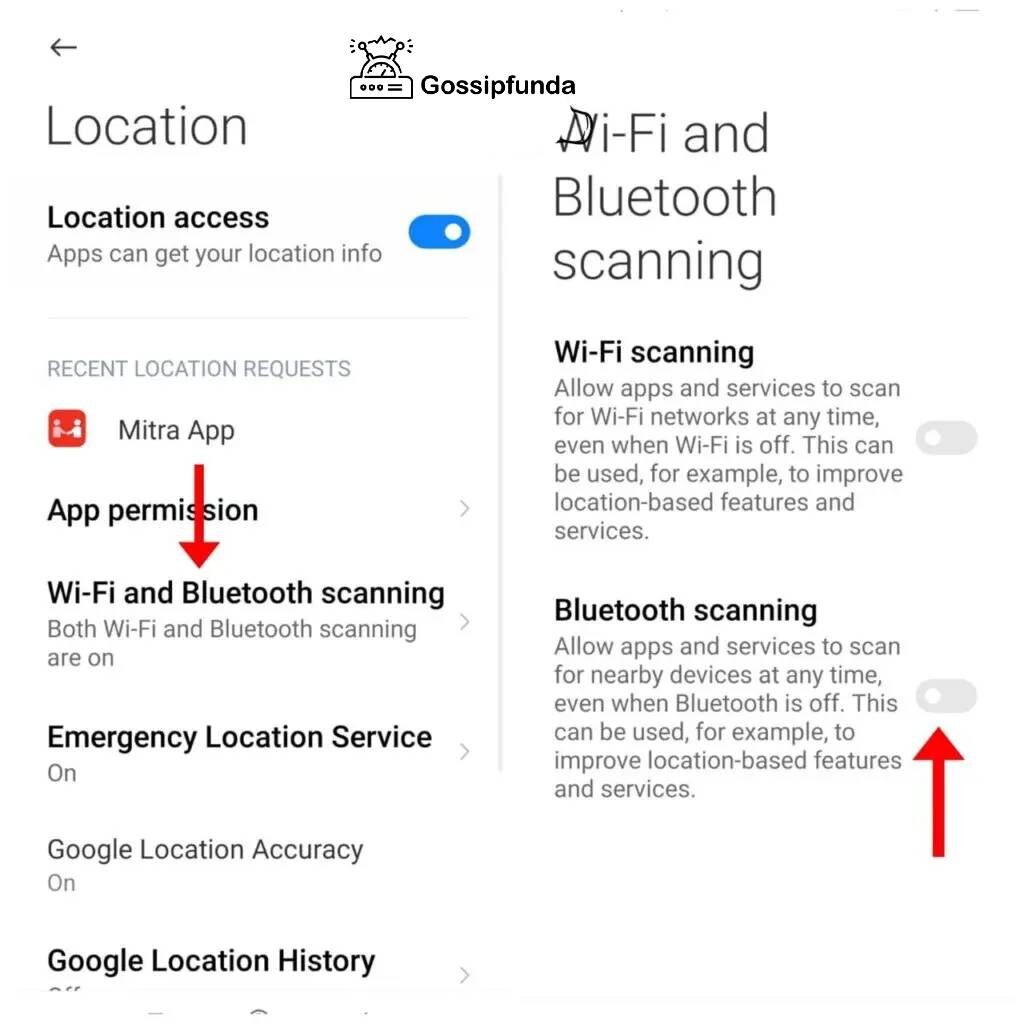 Method 3
Again the easiest way to solve this problem is to simply click on the Bluetooth option and turn it off and restart your android device by long pressing the power button and tapping on the restart button from the power menu.
Click on Bluetooth->press power button->restart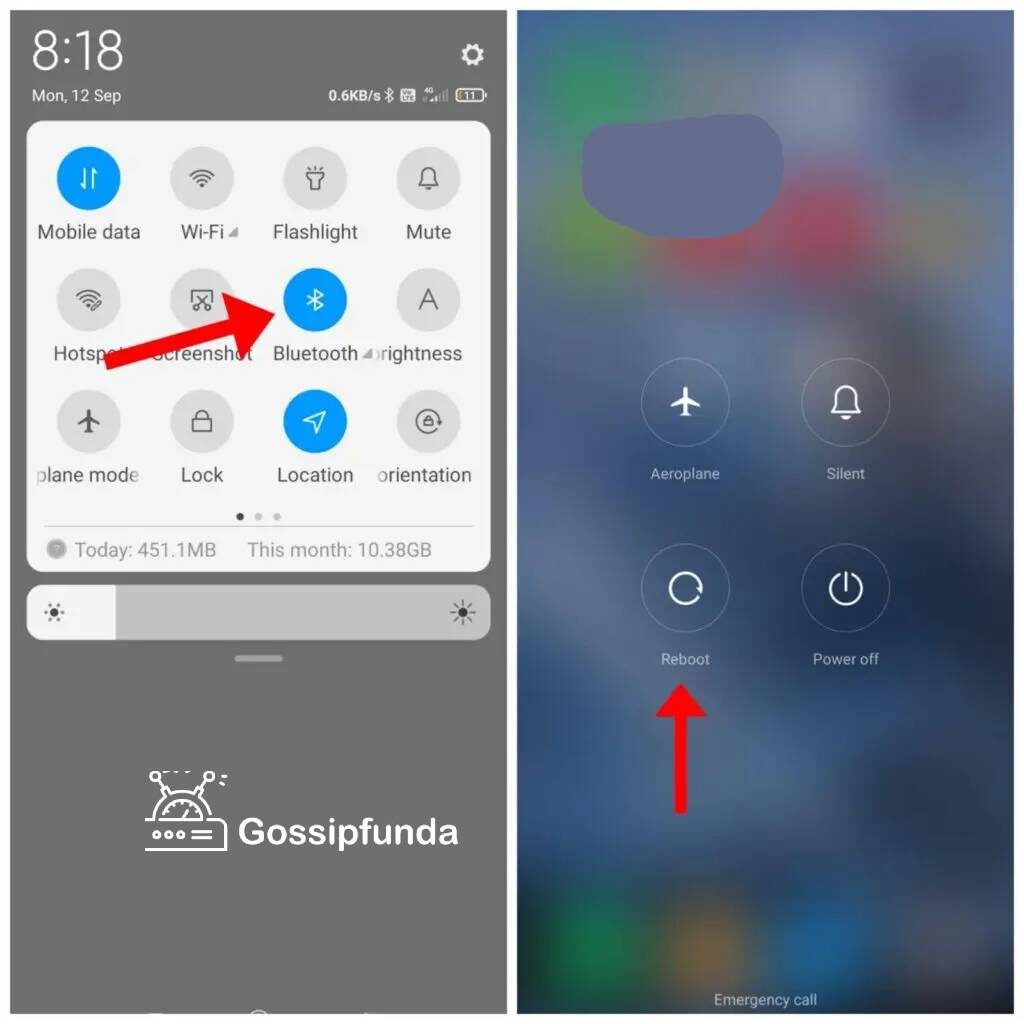 Method 4
Next, we can try is to update all our apps present on our android phone for that we need to open our play store at the right corner and tap on a profile, after the profile opens click on manage apps and devices, tap on updates available, and tap update all. It is necessary to update all apps if any app is not updated the new updated features are not applicable in the app so if any updated app needs Bluetooth it solves our problem after a successful update.
Open google playstore->profile icon->manage apps and devices->update available->update all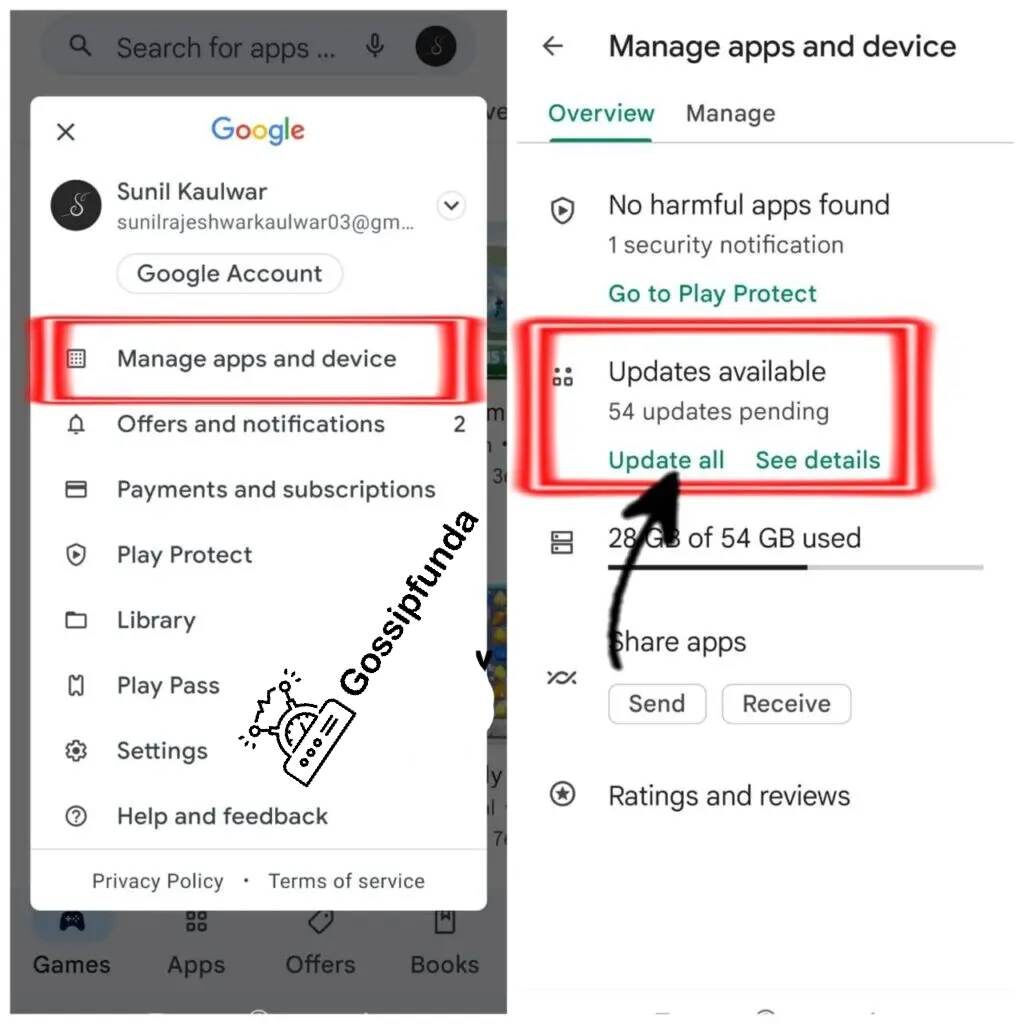 If you try all these methods and still have problems related to Bluetooth don't get upset here are some extra methods from which we can stop Bluetooth from turning on automatically. Basically what happens is sometimes we click on the wrong buttons and that might cause a change of settings of apps or Bluetooth. Maybe your Bluetooth setting gets changed let's correct the setting of your Bluetooth to avoid this problem.
Method 5: In this method simply have to open your setting app on your phone and tap on the search bar and type reset tap on reset wifi, mobile network, and Bluetooth and click on reset setting. See how simple is this all settings are resets.
Go to setting->reset wifi, mobile network and Bluetooth->reset setting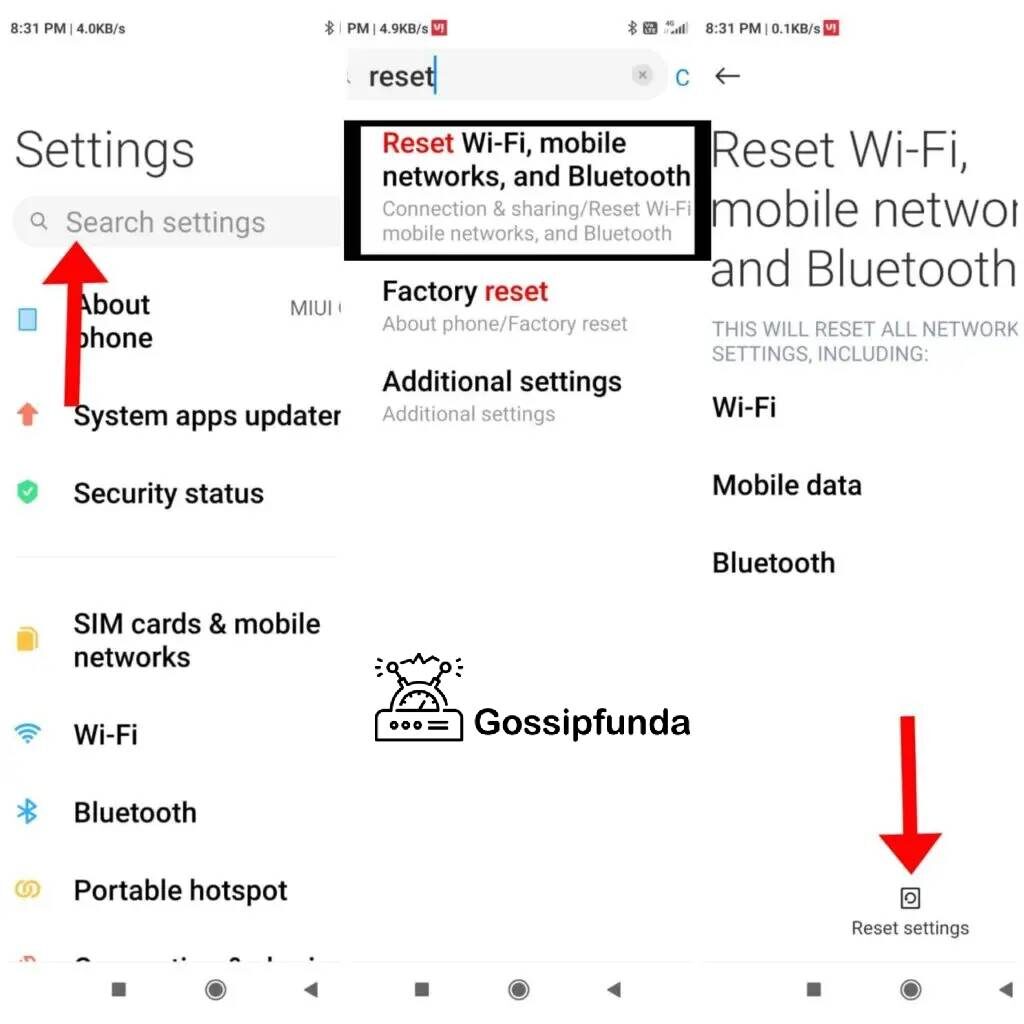 Method 6
Next, we are going to try is open our setting app on our phone and tap on the search icon at the top of the screen, type modifies system setting, and tap on modifying system setting option in the search result now scroll down and inspect all the app that has modified system setting access after evaluation tap on any app to stop the given permission.
Go to setting->search->modify system setting->any app->off the permission.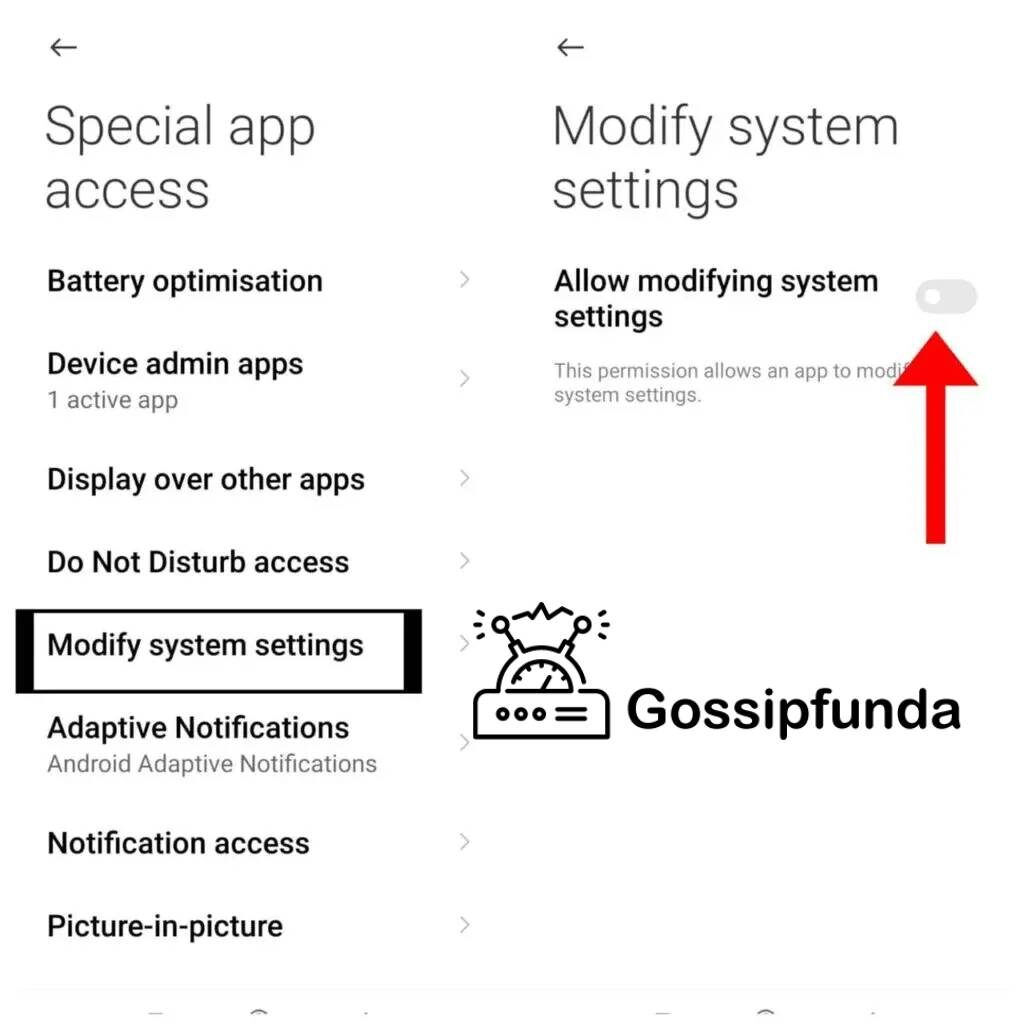 After trying all these attempts let's try one more option to solve our problem permanently. Turning on  Bluetooth automatically is not a bad thing but connecting to our devices without our permission is quite irritating. The solutions to these problems vary with different devices or different android phone 
Method 7
The new release models of android phones are quite updated and has special feature one of the known features is quick to connect. This feature totally depends on Bluetooth and nearby wireless devices, it fastly recognizes the devices and connects to Bluetooth fastly and easily. This new feature may cause trouble in the automatic connection of Bluetooth to the android phone so to avoid this we have to quickly open our settings and search for a quick device connect if this feature is turned on we have to turn it off and our problem gets solved easily.
Go to setting->quick device connect->turned off
Conclusion
Bluetooth is an important component of android to connect devices easily. It easily connects devices like earphones speaker watch headphones to android Bluetooth doesn't require any wire or cable to connect to devices it connects wirelessly and if our Bluetooth doesn't work we get difficulty connecting to these devices. Bluetooth is also necessary to connect home appliances, cars, etc so Bluetooth is an important part of our daily life.
So turning Bluetooth on makes it difficult so for solving our problem we have so many solutions so to stop turning Bluetooth on in android. In this article, "how to stop Bluetooth from automatically turning on android "we have provided so many ways and solutions try each and every method and see your Bluetooth problem solved so these are the ways that we can follow to solve if our Bluetooth is getting automatically turned on when we turn off our Bluetooth on any android device.
FAQs
Which is the easiest way to solve turning Bluetooth on automatic problems?
As we can see sometimes our settings get changed due to the wrong action so turn off Bluetooth and reset your mobile phone.
Why does my Bluetooth turn off automatically?
It happens due to Bluetooth visibility timeout some android phones have these features to stop these features you simply have to open settings then Bluetooth and tap on three dots and click on visibility time out and choose never this problem gets solved.
What happens if my Bluetooth does not pair with my smartphone?
It usually happens if our Bluetooth is turned off or it is not in pairing mode so go to setting and turned on Bluetooth. Even if our Bluetooth is turned on, our phone might not be in discoverable mode. So bring your device near to Bluetooth and search for available devices you can see your phone tap on the phone, and allow pairing your device gets connected to Bluetooth if your device is already paired and since not connecting to Bluetooth then forgot device and again pair again with Bluetooth your problem gets solved.