Opening a seller account on Amazon can be a great opportunity for businesses and individuals looking to expand their reach and increase their sales. Amazon is one of the largest eCommerce platforms in the world, and it offers a variety of benefits for cross-border selling or exporting. However, the process of registering for a seller account can be complex and strict, but with a little guidance, it can be easily navigated.
While the biggest eCommerce platform Amazon continues to expand, opening a seller account in the marketplace attracts more attention. The platform offers various benefits for cross-border selling or exporting. So, those who wish to take advantage of this opportunity should get their profile.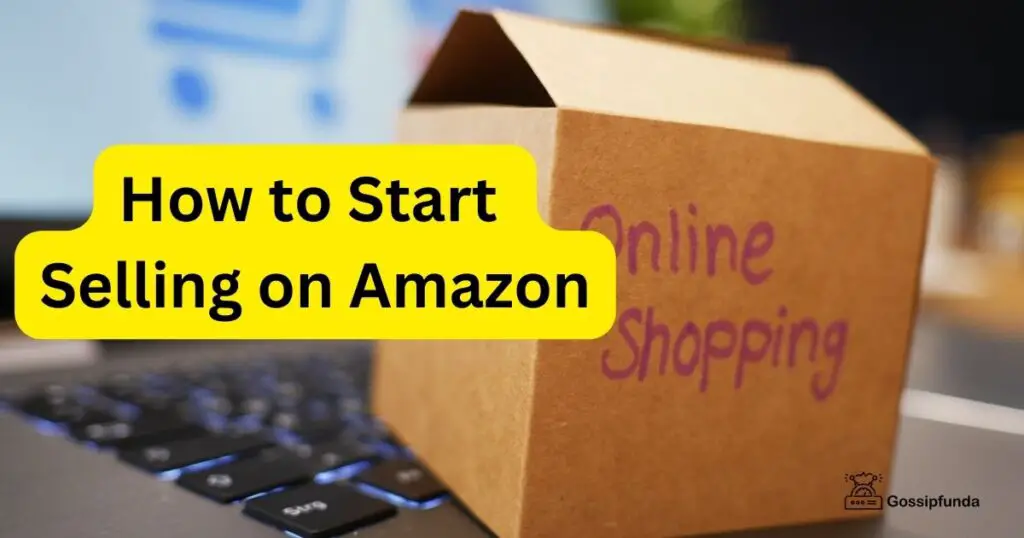 You may become an AMZ seller after a complex and detailed registration process. At this point, it's necessary to complete all the necessary steps the marketplace requires. But, with a little guidance, you can do it easily. So, here is a comprehensive overview of everything you want to know about how to open a seller account on Amazon.
How to Get Started with Your Store on Amazon? 
Suppose you have an item in mind and have decided on your business and fulfillment methods. Now it's time to register an Amazon selling account. Although verification might be quite strict, the process is fairly straightforward.
Visit Amazon's services page
You can register as an AMZ individual or professional merchant on the platform's services page. You will find each option on the website. However, clicking the large orange Sign Up fast button leads you to professional signup.
Decide whether you require an individual or professional profile
Your AMZ seller profile can be either professional or individual. After that, the decision mainly comes down to how many units you plan to sell.
For more than 40 items a month, pick the professional plan. For anything less, an individual account will suffice. Features and pricing of the subscriptions differ, but the platform's website provides a clear comparison.
Open an Amazon seller account
After clicking the signup button, fill in your email address and password. You will get a one-time code verification, so enter it to confirm it is your email address. Next, click Create AMZ account, and you will officially have access to your Seller Central.
Specify your business type
Please provide your business location and type. This could be your country of residence or the state where your company is registered. When selecting your business type, review the available options to ensure that you select the correct one. Additionally, please enter your full name.
Enter personal info
It's AMZ policy for merchants to add their personal details, including their ID. It might be either your driver's license or passport. Such a step is pretty easy.
Choose a marketplace
Your Amazon marketplace is where you will sell – USA, Canada, UK, etc. Click the box and pick Next.
Enter billing info 
Another part of the platform's policy for merchants is to ask for credit card info. It is for billing purposes but also to verify your identity. So just fill in your information as you would elsewhere.
Add product details
You will be prompted to provide information about your planned Amazon marketplace (AMZ) store. This may include:
The name of your AMZ store
Whether you have UPC or barcode numbers for your products
Your relationship to the products (e.g. owner, manufacturer)
Whether your goods are trademarked Please keep in mind that these are basic questions needed in order to join the Amazon marketplace.
Prove your address
The last step in creating an AMZ seller account is to verify your business address. Amazon will confirm the accuracy of your address and then send you a postcard by mail. The postcard will include a verification code which you must enter to activate your profile. This process may take some time, though Amazon generally sends the postcard out quickly. Once you've entered the code, you will be able to log in to your Seller Central profile.
Sign in and start selling
Once your profile is verified and active, you can begin the process of setting up your products. You can do this by signing in to the Amazon Seller Central page, which will be the main location for adding items, creating deals, and monitoring your profile.
If you already have some products ready to sell, you can refer to our blog for helpful tips on how to create effective listings and successfully sell on Amazon.
Conclusion
In conclusion, opening a seller account on Amazon can be a great opportunity for businesses and individuals looking to expand their reach and increase their sales. However, the registration process can be complex and strict, but with a little guidance, it can be easily navigated. By following the steps outlined in this guide, you can successfully set up your account and start selling on Amazon. Remember to take your time, be patient and if you have any questions refer to the Amazon help center or any other eCommerce expert blogs.
FAQ
What are some popular e-commerce platforms I can choose from?
Some popular e-commerce platforms include Shopify, WooCommerce, and Magento. Each platform has its own set of features and pricing plans, so it's important to research and compares them to find the one that best suits your needs.
What are the most important steps to take when setting up an e-commerce store?
The most important steps when setting up an e-commerce store include: choosing an e-commerce platform, customizing your store's design and layout, setting up its functionality, adding your products, and focusing on marketing and driving traffic. By taking the time to focus on each of these steps, you can ensure that your store is set up for success.
How can I drive traffic to my e-commerce store?
There are several ways to drive traffic to your e-commerce store, including creating a social media presence, running ads, and reaching out to influencers in your niche. Additionally, it is important to have a customer service strategy in place and have a plan for handling and responding to customer inquiries, comments, and feedback. Keeping in mind that having a good website structure and optimizing it for the search engines can be a key factor. Also, collaborating with other websites to get backlinks can help to increase the visibility of your store.