In our everyday schedule, it is very difficult to maintain a work-life balance. Most of the time we work overtime to complete our busy schedules. It is very hard to remember these things that make us the way we are. Inside of our busy schedules and meetings, we tend to forget to take care of ourselves. We don't spend time with our loved ones.
In this fast-paced lifestyle, we have a very low attention span. If you want to find out how you could make yourself from forgetting all the things that you have to do then you would do anything. How to get reminders of your events on your iPhone? Click here to find out the guide to the best ways how to set a reminder on iPhone.
In these dire situations, reminders are a life savior. It helps us plan our events and meetings earlier. We can set the reminder up. It will remind us beforehand what we have to do where we have to go. It is like a personal assistant keeping tabs on our work and personal life, instead, we have to do the setup work. You can use reminders on your iPhone as a tool to give you messages beforehand and dictate to your specific task that you need to perform then and there.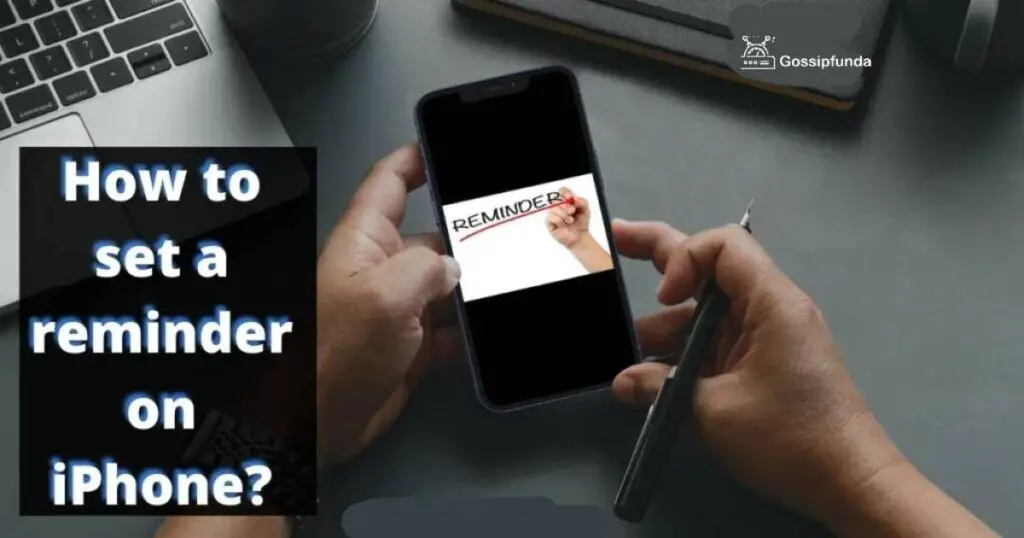 There are many iOS widgets available too. Reminders are a very excellent feature integrated into the iPhones. You can use them to make awesome work schedules and time events very effectively.
Excited to see reminders in action? Want to know how to set a reminder on your iPhone to alarm you of an event? Want to make plans for your event beforehand? Let us see the details of how we can set up reminders on the iPhone.
What are reminders on iPhone?
Reminders are a generic software tool that helps you maintain your work-life balance by keeping your schedule in check. In this article, we are going to learn how to set a reminder on iPhone in different ways. How we can set different kinds of reminders on our iPhones. We will also know what all the kinds of features are present in the Reminders app and how they can be utilized to the fullest extent.
If you have an iPhone, then you must have heard about an option called the Reminders. It is given as a built-in app by Apple with a checklist-type logo. Reminders app is a native iOS feature that gives you notifications of the tasks you need to be reminded of.
You can find the reminders app on the home screen of your iPhone. The checklist symbolizes the to-do list type of feature provided by the reminders app. Apple has given a lot of distinct features which have made the reminders app so popular and trustworthy. Its integration with the notifications center is what made it at the top of our list of useful apps.
Use of reminder app of iPhone
The Reminders app of iPhone helps you to plan your events and dates and remind them to you when the date or time arrives. Apple allows you to have a very distinct list type of reminding system. When you use your reminders app and set up a reminder it also sets up the dates on the Calendar app which will give you a deadline of the dates to have arrived. You can set reminders for important tasks like office meetings or anniversaries beforehand and it will remind you just when you want to be reminded.
As with all the Apple software, the reminders app is integrated with Siri and she can be commanded to set a reminder following a date. There is a daily personal list in the reminders app which helps you to set a reminder of all the daily tasks you want to perform. All the tasks in the daily personal list are only available for 24 hours. You can also change snooze time iPhone if required for you.
Unique functions of the reminders app
You can also use many more unique functions of the reminders app like giving you or notifying you about a previously set reminder when you arrive or reach a set location. You can also set this for when you leave a certain location. For example, if you want to set a reminder when you leave your house then you can set a reminder like "Buy Groceries".
You can also set location-based reminders such as when you reach a shop then you can remind yourself by setting up reminders like "By Milk and Cookies". If you do not wish to be disturbed or want to not get constant notifications of your reminder for some time and also do not want to remove your daily reminders, then you can choose to activate the "Do not disturb" mode. This will allow you to have a more diverse control over your reminders.
How to create a simple reminder on your iPhone?
Now that you know what a reminder is and how it functions, you should learn how you can easily create one for your iPhone. Setting up the reminders on your iPhone is a very easy task and can be done in a few seconds. You can set up reminders on your iPhone manually or you can use Siri to set up the reminders on your iPhone.
The reminders that you set should have the time and date of the reminder, otherwise, it will be present as a simple checklist and not show in the notification. To avoid this always choose to have some parameters of the reminders. Let us see how you can set up a simple reminder in your iPhone:
Using the Reminders app
The reminders app is the place where all your reminders are stored and made. You can use this app to make or delete reminders. You can make a list from here to set up a collection of reminders for a set date or time or location. Let us see the steps of how you can use the reminders app to set up new reminders on your iPhone:
Steps:
Go to the reminders app of your iPhone from the home screen.
At the bottom of the reminders app, you will see a + button in blue called "New Reminder". Click on it.
You will be asked to enter the Title, details, and list of your new reminder.
In the Title write the name of the reminder with any notes that you want to be reminded with the reminder.
Now click on the Details tab and you will see a very wide range of details from which you can choose.
Activate the time and date toggles from the Details menu and set them as when you want to be reminded off.
Go back to the reminders menu, and make sure the list is set to daily personal.
Add the Reminder.
Now go to the today section of the reminders app and you will see the reminder available there.
This way you can easily set a simple daily personal reminder on your iPhone manually without any hassle. You can use this to customize your reminder to a greater extent and make changes in the time and date of the reminder. When the time hits your reminder's alarm then you will receive a notification of the same name as of your reminder and will give you whatever you had set in the notes of your reminder.
Using Siri for how to set a reminder on iPhone
Siri is the Assistant AI of your iPhone. It will carry out tasks that you ask it to do. By using Siri you can also create simple reminders in the daily personal list automatically. You will just have to command it to do the task. Siri can set up simple reminders with time and date you can set on the daily reminder. Let us see the steps of how you can use Siri to set up new reminders on your iPhone:
Steps:
Make sure that your Siri is active and is enabled for commands. You can go to Siri's settings in the Settings app and make sure that the "Always listen to Hey Siri" toggle is active.
Go to the home screen of your iPhone.
Say "Hey Siri", you will see an animation play out and Siri will start listening for your commands.
Say "Set up a new reminder" when Siri starts to listen to you. Wait for her response and she will ask you what you want to be reminded of?
Say the title of reminder you want to set along with the time you want to set them on. For example, say "Buy groceries at 9 PM". This will set up a new reminder in the daily personal list saying the title "Buy Groceries". The timing of the reminder will be set at 9 PM.
If some mistake happens or if maybe Siri has not heard you correctly then click on the change button and try again.
Once you are satisfied go and check the reminders app. See the Today section to see if your reminder is present.
With this simple trick, you will be able to set up your reminders at a very high pace and will not have to manually set up the reminders yourself. You can use this trick and say different things to Siri to set up a different types of alarms or locations or priorities to set up the reminders on iPhone. Sometimes when Siri does not hear you properly or make some errors then you can change the reminder from the reminders app.
What are the different kinds of details we can use in the reminders?
Reminders are equipped with some of the most unique sets of details that you can enter. You can modify these details to set your reminders into the type of reminder you want. For example, you can set locations, times, priorities, and many other things. Let us see what are the different things you can set up in the reminder's details:
1. Time and Date: Well, the most obvious is the time and dates. You can set parameters of your reminders to remind you at a certain time or date according to your liking.
2. Location: You can set reminders as per the location of your iPhone. If you go out shopping and leave your house then you can set that up to remind you when you leave.
3. Flags: Flags are incredibly useful as they tell the priority of the reminder. You can set flags to distinguish certain reminders from the rest.
4. Subtask and images: If you have much work and do not how you can remind everything at once. Then you can use the subtasks feature to add multiple tasks in a single reminder. You can also add images that will be shown when the reminder is reminded to you.
Conclusion
With this article, you should be able to learn how you can set different reminders on your iPhone and how you can use them to keep your work life in balance. If you use the reminders option efficiently then you should have no problems in making your time saved and also keeping your events planned.
If you find more troubles related to setting up reminders, you can also check out the Frequently asked questions (FAQs) that are given below to gain some extra knowledge on the topic.
FAQs
Can I delete reminders?
Yes of course you can delete reminders. Go to the reminders app and go to the today section. You can see the list of reminders. Swipe from the right to left on the reminder you want to delete. Click on the delete button that appears.
Can I repeat my reminders daily?
Yes, you can repeat them daily. Just click on the Details tab of the reminders and activate the repeat toggle.