Imagine you've lost your way when you were heading to your friend's place or your son or daughter has lost his way and you are attending an important meeting, therefore unable to take calls. What will you do in this situation? Don't panic! The solution is simple. Just send your kid your current location and he'll be able to reach there following the directions. The main question here is, how will you share your location? In this article, you will be explained how to send location on iPhone.
Apple Maps, Messages, and Find My Friends are just a few of the apps that incorporate location-sharing capabilities. Send a text message, select the information icon, and then select Share My Current Location. To broadcast a live status of your current location for an hour, the entire day, or indefinitely, select Start sharing My Location and then choose how long you want to share it for. From there, your acquaintance might use the Find My Friends or Apple Maps applications to track your location on the map.
Google Maps includes Google's location-sharing feature. Simply tap the blue location marker on the map, then tap Share your position. From there, you may decide whether to publish your location continuously or for a limited time, such as an hour.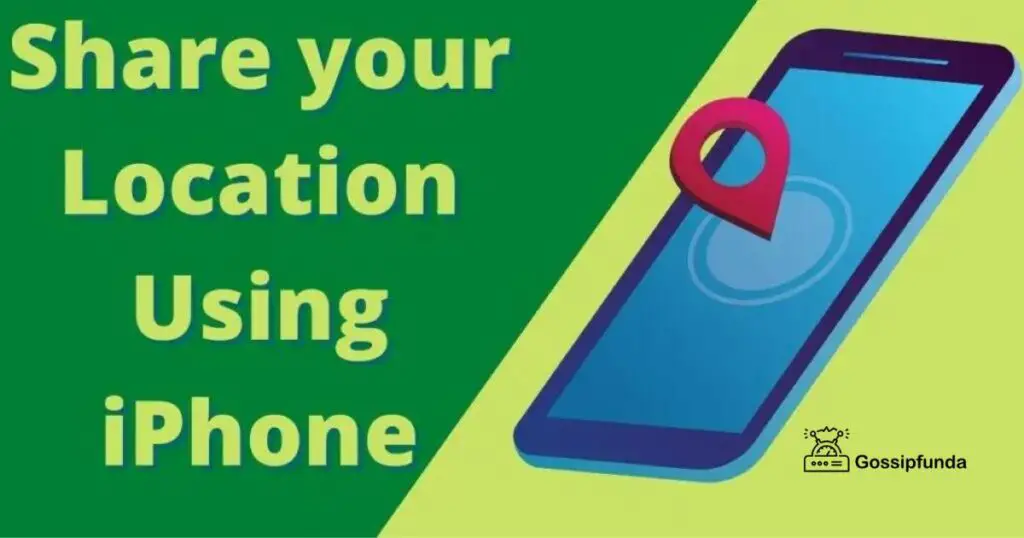 Facebook's Messenger software includes location sharing capabilities. For sharing your current position or displaying your real – time location for an hour in a text, tap the Plus button, choose Location, then drop a pin.
Finally, users can touch the screen on Snapchat while the camera is open to reveal a map. You can then broadcast your position with all of your friends or just a select group of pals. A Bitmoji, a cartoon character, is used on the map to indicate your position. Due to the fact that your location on the map only changes when you open the Snapchat app, this is not helpful for real-time location sharing. By choosing Ghost Mode, location sharing will be disabled.
In my experiments, Facebook Messenger and Apple's Find My Friends provided real-time location tracking more quickly and accurately than Google Maps, which had lengthy pauses before updating with a current location. Google claimed that, in part to preserve battery life, their app updates a user's location at regular intervals, ranging from a few minutes to an hour.
Why should you send location on iPhone?
For the past ten years, location-tracking functions have generated debate. Location-tracking technology allows advertisers to link users' online behaviour to their real identities or law enforcement to track users' whereabouts. In other words, if location tracking is utilised irresponsibly, it could compromise your privacy. However, when utilised carefully, it may be a potent and effective communication tool.
Here are my recommendations for the optimal times to use location-sharing tools based on my testing. Make it a habit to broadcast your whereabouts for a short time, like an hour, when you arrange to meet friends somewhere, like a theatre, using Apple's iMessage, Google Maps, or Facebook Messenger. As people can easily follow you on the map, you may avoid saying things like they are on their way or they are running a bit late. Use Google Maps, Facebook Messenger, or Apple's Find My App to sometimes let your partner or guardian know where you are. When being aware of their time and space, location sharing might be helpful. For instance, I am less likely to text my roommate to request him to get something when I see her at work or behind the wheel on the freeway than when I see her at the grocery store.
Consider Parents who gave in and bought their child a smartphone at an early age might think about installing Find My app  to monitor their child's whereabouts for security reasons. You can relax knowing that Apple's privacy policy states that location data is only kept on systems in an encrypted manner for two hours before being wiped if you're worried about someone constantly watching your child's location. The next time you organise a party or there is an event, ask your friends to use Apple Maps or Messenger to place a point on the map showing your present location for them to locate you. It can be irritating to wander aimlessly across a crowded open area.
Drawbacks if you send location on iPhone
 Here are several scenarios in which it might not be a good idea to share your location.
When gathering in an interior place, such as a certain store in a mall, don't disclose your location. The majority of mapping applications are still not made for interior environments, making them inappropriate for location sharing.
On a nature hike, similarly, don't bother communicating your whereabouts. For instance, the majority of national parks are located in rural regions with no cell service, therefore enabling location sharing in these circumstances would be a battery drain.
Parents need to make sure their kids aren't telling bullies or strangers where they are. You can set limitations on iPhones that prevent your youngster from modifying the parameters or collecting friends within Find My. You can adjust your child's location-sharing preferences for Android phones by registering to use Family Link, a parental control service provided by Google. Parental control options may completely prevent the installation of some apps, including Snapchat.
Keep your location a secret for your own protection. Google makes it simple to share a website link that allows anyone to follow your real-time whereabouts. Send the link just to the designated recipients; do not put it on public forums such as Twitter or Facebook in order to ward off the unwanted. 
Using the Find My App to send location on iPhone
Step 1: Go to the settings and verify if the Location Services are enabled. If not, then enable them to move forward.
Go to Settings -> Privacy -> Location Services -> Find My
Step 2: Configure location sharing
Click on "Me" at the bottom right and click on Share My Location to turn it on. Under My Location you can keep a count of the devices that are sharing your location. 
Scroll to the bottom and select Use This iPhone as My Location if your iPhone isn't already sharing your location.
Tip: An iPhone, iPad, or iPod touch can be used to send location. Open Find My on the device and update your location to that device if you want to share your location from another device. While you share your location from an iPhone that is connected to an Apple Watch (GPS + Cellular), when your phone is away from your range and your iWatch is on your wrist, your location is shared from your Apple Watch. 
Step 3: Labelling your Location 
To make your current location more distinct and understandable, you may give it a label (e.g., office, home, school). Users see this labelling with respect to their location when they tap "Me".
Go to Me -> Edit Location Name -> Home, office, school, etc.
Choose a label.
To add a new label:
Go to Add Custom label -> Type a Name -> Done
Step 4: Sharing Location with a Friend
Press on People on the bottom left.
Click on the" +" button or on Start Sharing Location and enter the name of the contact you want to share your location with. 
Select how long you want to share your location by tapping on any one of the options given below.
When your location changes, you can also let a friend or relative know.
Sharing location with members of your family is also available if you want to share your location with family members.
Using the iMessage App, share your location
Step 1: Start up a conversation with the contact to whom you would want to convey your location.
Step 2: Tap the google maps icon above the keypad. 
Step 3: Select the type of location sharing you want to undertake by tapping on any one of the options.
Tips: Tap "Send your Current Location" to send your location. Tap "Share your real-time Location for 1 hour" to share your location for an hour.
Using the Contacts App, share your location
Using the Contacts app, you can tell someone where you are.
Step 1: Click on the Contacts app first.
Step 2: Locate and touch on the contact of the user you chose to share your location with.
Step 3: Set the time span for how much time you need your location to remain available by tapping "Share My Location," and then choose any of the three options.
Use Google Maps to share your location
Step 1: Open Google Maps first.
Step 2: Click the blue dot that represents your location (if it does not appear, press the arrow from bottom right to get your location on the map).
Step 3: Select "Share your location" from the pop-up menu.
Step 4: Determine the time duration for which you want to share your location. Users can tap "Until you turn this off," or they can extend the period to up to three days.
Step 5: Click "Select People."
Step 6: Tap each contact you want to put in the contact book. You can also choose a phone number or an e-mail id by tapping the downward-pointing arrow.
Step 7: Once you are done choosing, press on "Share" in the top right corner.
Share with someone without a Google Account
Step 1: Send your location with a URL if you want to convey your position to someone who doesn't have a Google Account.
Step 2: Launch your Google Maps app and log in.
Step 3: Tap your profile photo or the first circle in your Account, followed by Location sharing and New share Add people.
Step 4: Tap Copy to clipboard to copy the location-sharing link.
Step 5: Copy and paste the URL into a text message, email, or other messaging tool to send it to someone.
Step 6: For up to 24 hours, anyone using this URL can track your location in real-time.
Using the Apple Maps App, share your location
Step 1: Launch Apple Maps.
Step 2: Tap the blue dot that represents your current location (if it does not appear, press the arrow from the bottom right to get your location on the map).
Step 3: Choose "Share My Location" from the pop-up menu.
Step 4: Select the app you wish to use to share your location, and then select the recipient using that app.