How to Root Android 7.0
How to Root Android 7.0? Rooting helps you use your device to its fullest, of course, the same applies to the ones running on Android 7.0 as well. So, if you badly want to root your device and don't know how to, you have come to the right place. In this post, you will find out exactly how to root your device Android 7.0. Furthermore, we will give you some insights into the pros and cons of rooting and the measures you need to take before it. So let's begin. 
What is rooting?
Rooting is the process by which you can access all of the restricted features of your android device. Hence, you will get your hands on a whole lot of awesome features. Normally, unlocking all the settings makes your device vulnerable to many security threats. And that is why the company keeps them out of your hands in the first place. 

Lightning Deals: Click Here
Advantages of rooting 
Awesome skins – There are a bunch of different looks that you can try out. 
Cool new apps – You will find apps in the underground that only rooted phones can try. 
No more adds – Getting rid of ads that show their sorry face in the middle of something becomes possible.
Better performance and battery life – The device becomes faster and keeps your battery healthy. 
Do not miss: How To Unlock Bootloader Samsung
The downside of rooting
1. Bye-bye warranty
By rooting, you are doing exactly what the company asked you not to do. So it is natural that they won't be responsible for whatever happens to your phone. In effect, you have compromised your own device's security. 
2. Chance of ending up with a brick
Knowledge of what you are exactly doing is crucial. If you are not certain that you might mess up your device real bad. As a result, you may turn your device into a brick. Rendering it useless.

3. Update failures
A good portion of the people who have rooted their device has ended up having trouble afterward. Likewise, you may not turn out to very lucky as well.
What you need to do before rooting?
Rooting your phone is a very risky business. And if you have decided upon it after putting some hard thoughts then there are some things to do before the actual process. They are some basic procedures, but those are the things that everyone forgets. 
1. Backing up the important stuff
This is probably the first thing you should consider before doing any kind of tinkering with your phone. If a rooting procedure goes wrong, then you might have to clean your entire phone to save it. As a result, you will lose everything on it. So, be safe than sorry. 

2. Battery life
Make sure that your phone has a 60%-80% charge before you start embarking down this path. Since it is sure to take some juice out of your phone. 

Without this, the software on your computer might not recognize your phone and hence rooting won't be possible. To turn it on, just to your device's settings and then find it under Developer options.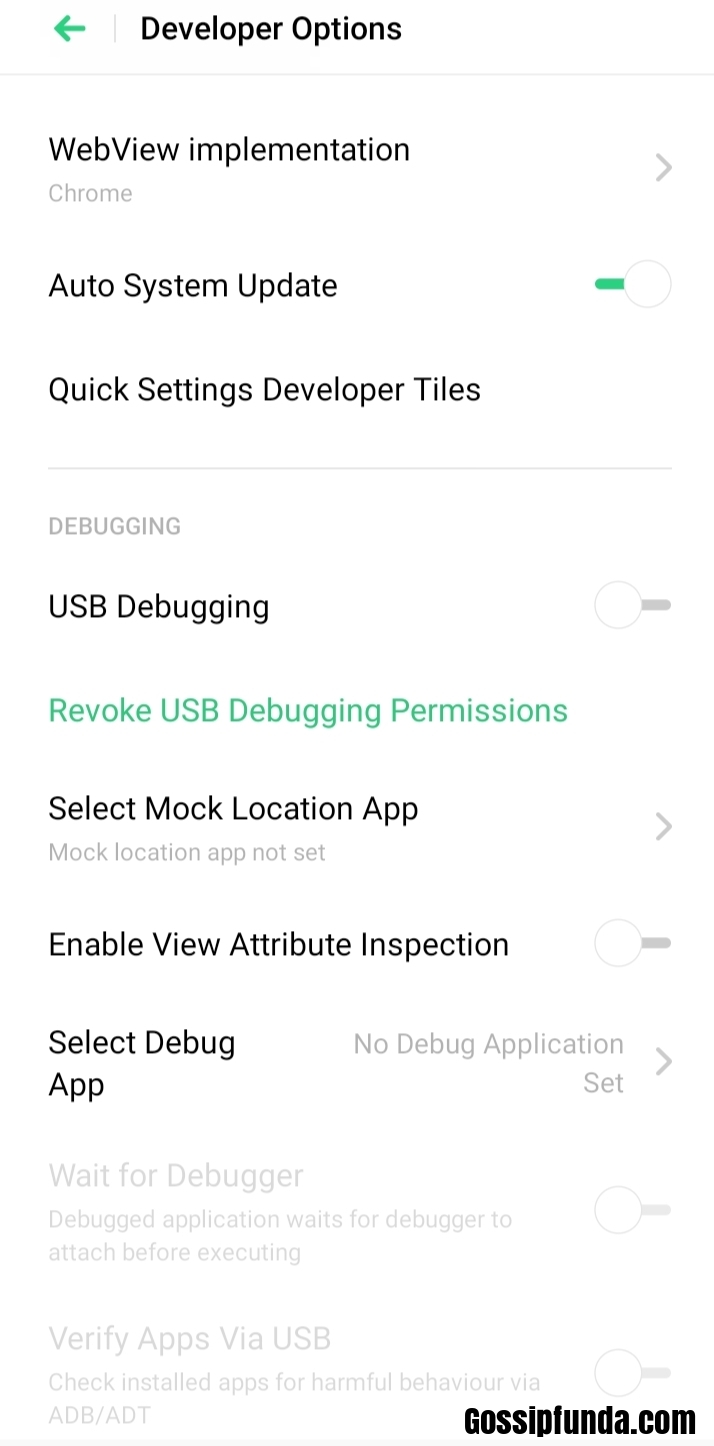 This is also another step that you generally have to take before rooting. And for those of you wondering OEM unlock is a way to unlock the bootloader of the device. Where bootloader is a piece of software that is a cornerstone to rooting. Also, you can find the OEM unlock option in Developer options as well.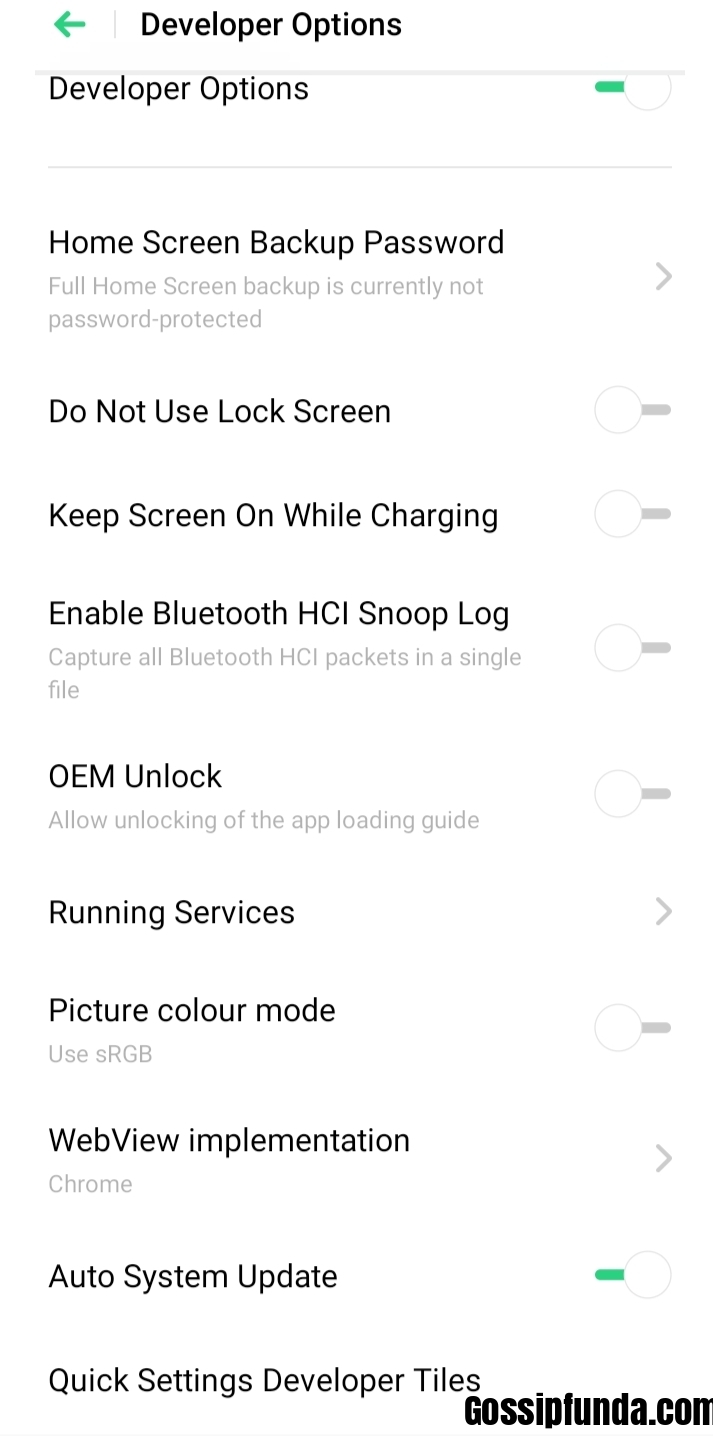 5. Developer mode
To access the developer options, you might have to put it in the developer mode. Therefore, you will need to put it in practice before rooting. The process is simple but it might be different on different devices. 

6. Finding the method best suited to you
Finally, you have to find a method that is best suited to you. There are many ways and many apps that can all help you with the rooting process. But the one you choose should be according to your satisfaction. 
Read more:
Rooting Android 7.0
Method 1: Rooting without the aid of a PC
Kingroot APK
For rooting your Android device without a PC intermediate, we are going to employ an app called Kingroot. The folks behind the APK are from KingRoot studio, a team that always has internal machinery behind android in their minds. Hence the name. Though the initial version of the app could only take on Android 2.0 to 5.x, the later versions have the ability to go beyond. 

Why KingRoot?
The design of the app is such that even the clumsiest of users can use it with ease. 
You can install it very easily. And the uninstalling part is simple as well. 
The app is compatible with a large number of devices on the spectrum. 
It receives frequent updates. 
If you download it, a good community will have your back through the process. 
The success rate of the people using the app is quite formidable. 
Let's see how exactly you install KingRoot APK on your phone

Go ahead and open your browser.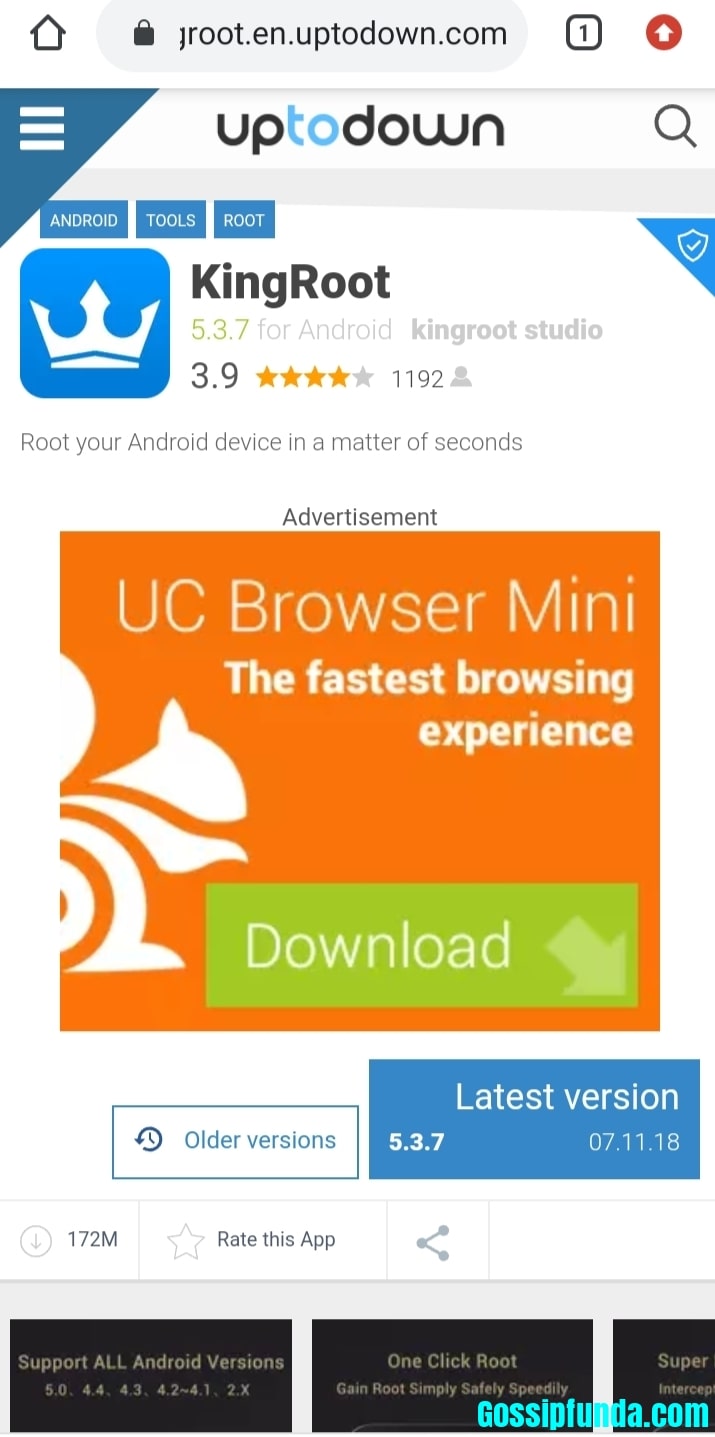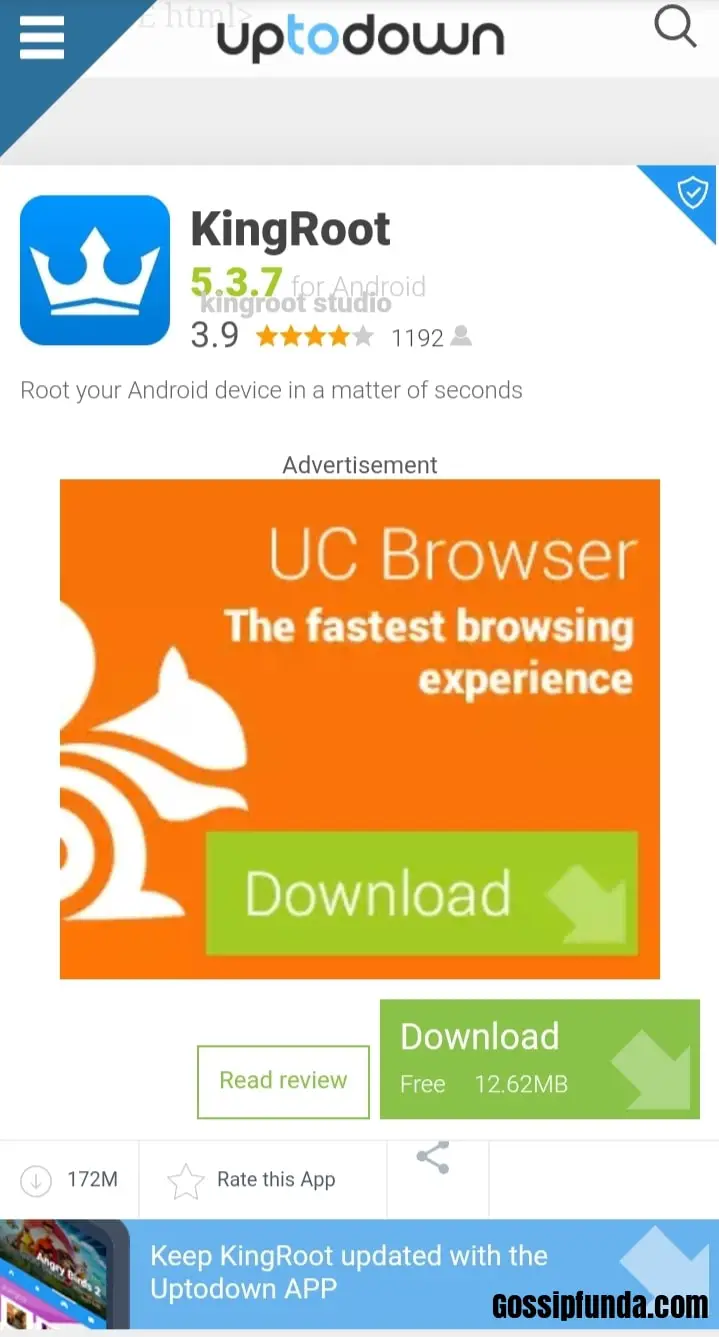 Get to KingRoot's website and download its APK. But be sure to download the one compatible with your phone. 
Sometimes, you will face a pop-up screen with an 'Install Blocked' message. Nevertheless, choose the Settings option from that same screen.
Look around for the Security option from the Settings and then tap on it. 
Toggle the button in the Unknown sources section to on. 
If prompted, choose OK. 
Get to the install page once again. Select the Install button a second time.
Wait for the installation to complete. 
Rooting your phone with the help of KingRoot
This part is fairly easy, all thanks to KingRoot's design. All you have to do is to follow a few simple steps, in fact, a single touch and you are good to go.

After the installation process, click on the Open button. On the other hand, you can also launch it from the menu. 
Once the app is open, you will see a message 'Device is not Root yet'. Furthermore, you will see a big button at the bottom of the screen labeled TRY ROOT. Click it to let the process begin.  
All you have to do now is to wait till the percentage turns to 100 and the root gets completed. 
The app will show a 'Root successful' message afterward. 
Using KingRoot for Android Tablet
There are no additional steps for rooting your device with Android Tablet. Just employ the same and you will be fine. 
See also: How to root the Galaxy S7?
Method 2: Rooting with a PC by your side
dr. fone
This time around, we are going to use a PC to root the Android device in hand. It is much easier to control the settings and regulate the conditions in a PC. Hence it is more often used in such scenarios. But if you don't have a PC or are uncomfortable with this method, you can stick to the one above. 

Anyway, in this method, we are going to use the app called dr. fone. As the name suggests it really is a doctor and can tend well to your phone's root needs. 

dr. fone features
The app can be used very easily and provides a simple method for the purpose of rooting. 
It supports a very large number of phones. Consequently, almost 7000 android devices have been rooted with the help of the app. 
You can download it and use it absolutely for free. Hence, it won't make a hole in your pocket. 
There will be much fewer security threats through its use. As the folks behind it are proud of its secure rooting abilities. 
The rooting process is efficient and very trustworthy. 
And the app can be used on Windows. Therefore, things will become very easy for you. 
Root using dr.fone
Firstly, install the app on your computer and open it as soon as possible.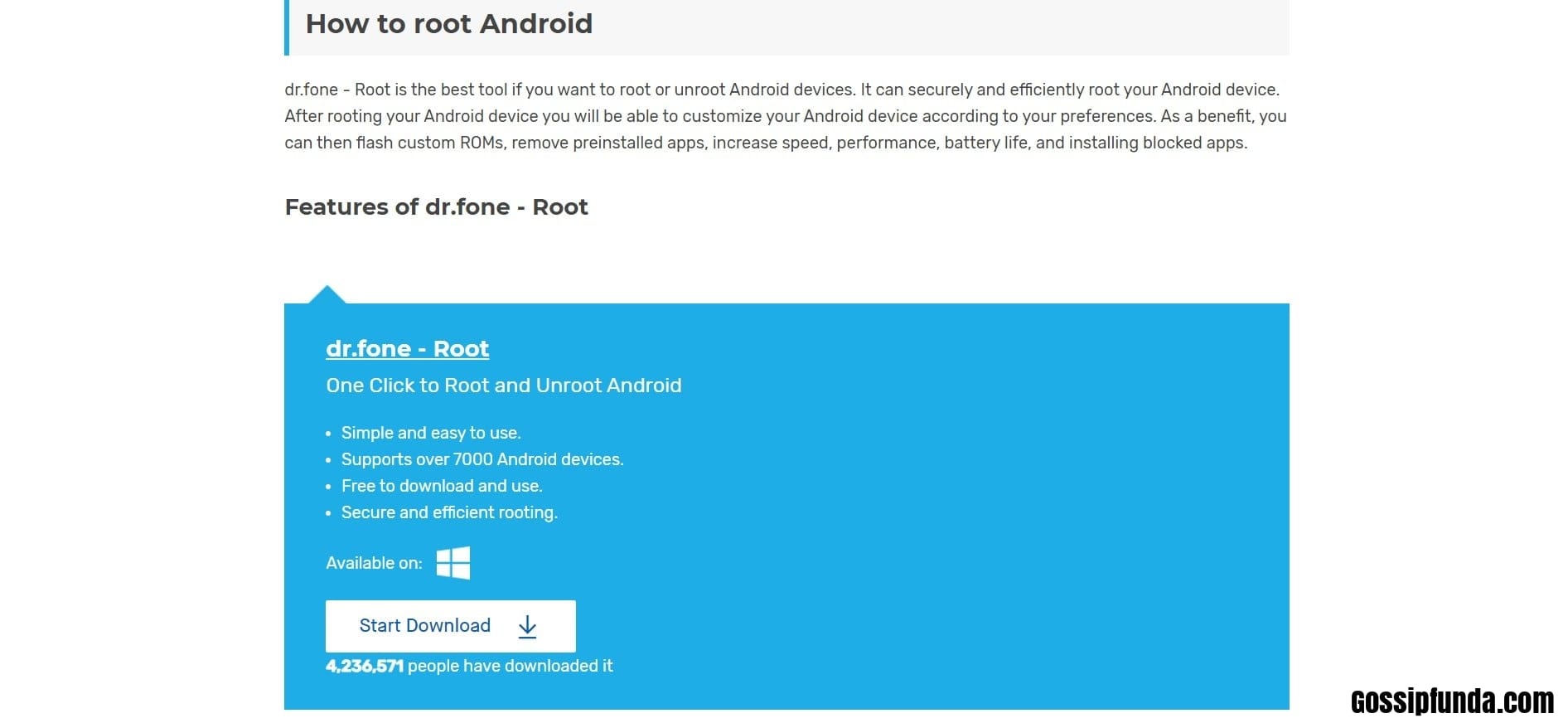 Connect your system and phone. Use the USB cable for this. 
Enable USB debugging on your phone, so that the app can detect it. You will find this option in the Developer options section. 
Once the connection is made you will see a Start option on the screen. Click on that option. 
It will take some time to detect the options it has. And after the wait, you will see a Root now option. 
Clicking the Root now option will earn you the right to choose to Confirm when prompted. Do that and the process will be well on its way. 
You will get a message once the process is done and that's about it. 
Wrapping up
You now have got some direction about How to Root Android 7.0? Rooting helps you use your device to its fullest, of course, the same applies to the ones running on Android 7.0 as well. And if you have decided to root it after considering the risks then follow the procedure above. Fair warning though, it is rooting that we are dealing with. So, everything won't happen as we plan. If that is, in fact, the case, find your way around it using forums. Gossipfunda hopes it helped. All the best.