How to remove/delete/disable WhatsApp status? How to edit who can see my WhatsApp status, how to hide it? Are you a new user of WhatsApp? Do you struggle with privacy issues? Do you get distracted by messages and need a gap from it without uninstalling WhatsApp? Then, this is the perfect article you need to explore.  We'll see how to remove a status, how to hide someone in status, and how to disable WhatsApp. 
WhatsApp
WhatsApp has nearly 2 billion users over 180 countries.  It is simple, secure, reliable messaging and calling app.  This application is available in all models of phones and data charges apply for all the activities you do in it. 
Uses:
Sending text messages.
Recording voice messages
Documents sharing up to 100mb
Don't Miss: com.coremobility.app.vnotes
Compatibility:
Desktop apps are also available in WhatsApp. Till date no method to add/remove whatsapp status on desktop
It also accepts usage from one end in the mobile app and another end in the desktop app.  The basic requirement will be continuous internet connectivity.  A cellular mobile number is needed for account registration.
How to set a profile picture?
Tap on the three-dot icon available on the chat page.

Dropdown options appear.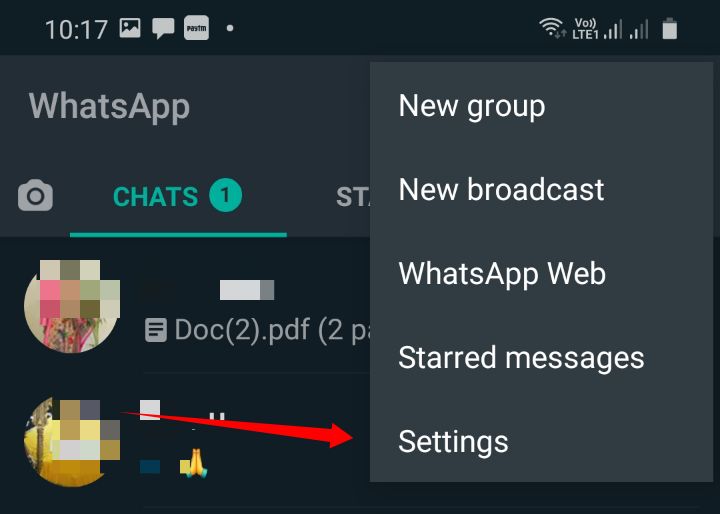 Select settings.
Tap on the profile picture icon near your name.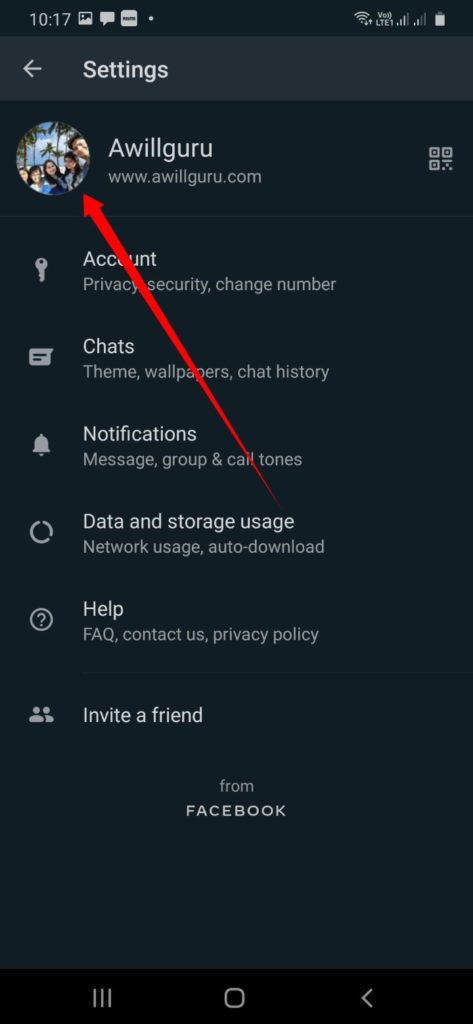 Editing options enable.
Select the camera icon.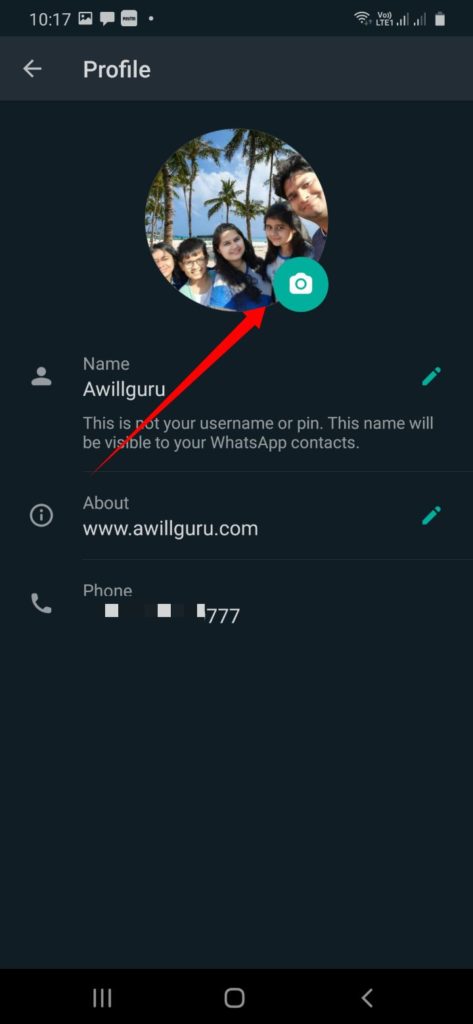 Three options appear: Remove photo which helps you to remove the picture; Gallery option appears, which helps to access the gallery and choose a picture from it; Camera icon is used to take an instant picture and post it as a profile picture.
After selecting or capturing a picture, a cropping option appears.  Crop it down and post it. 
How to hide your last seen on WhatsApp?
Open WhatsApp.
Tap on the three-dot icon on the right-hand side corner of the page.

Dropdown appears, select settings.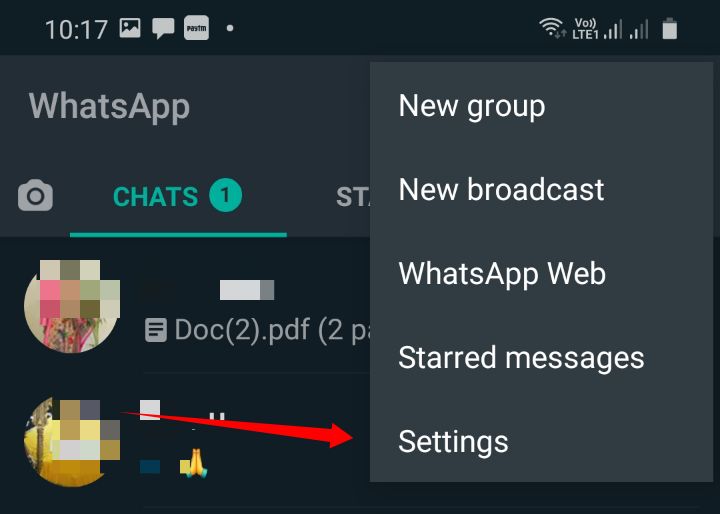 Choose account field which has a key icon.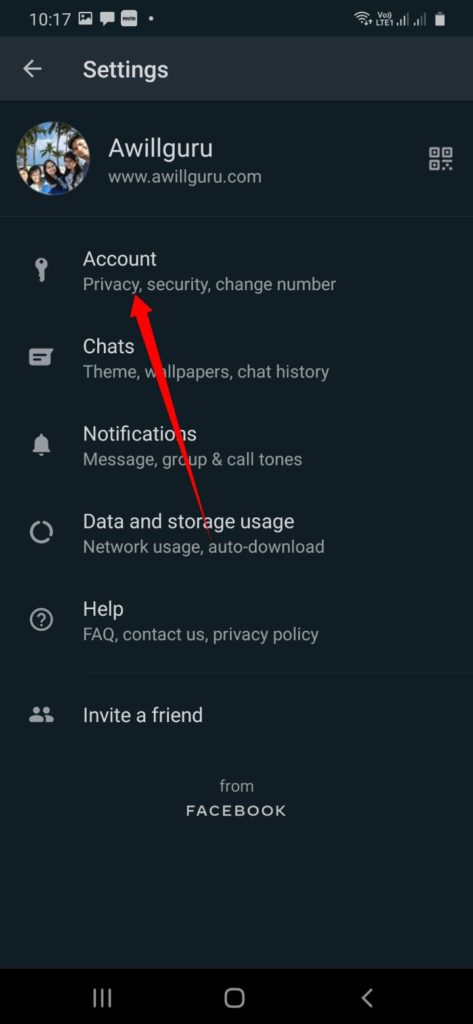 Choose privacy.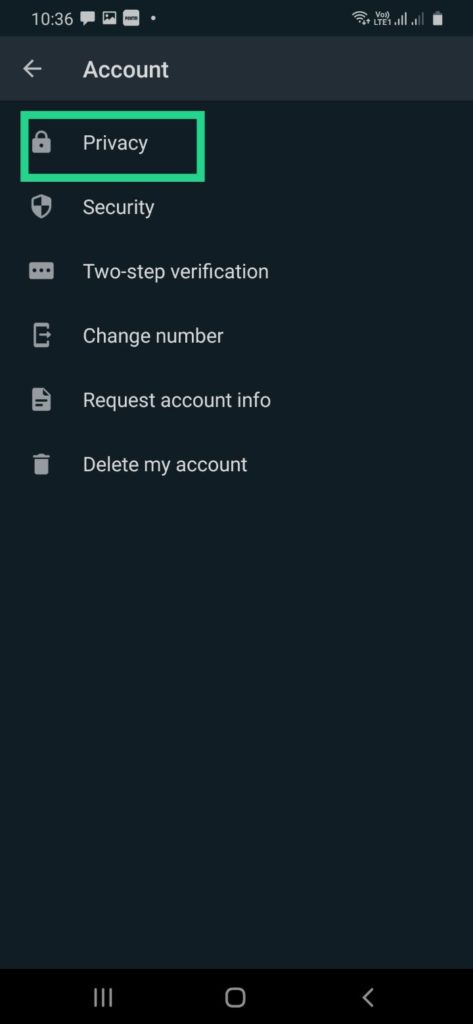 Tap on the last seen field.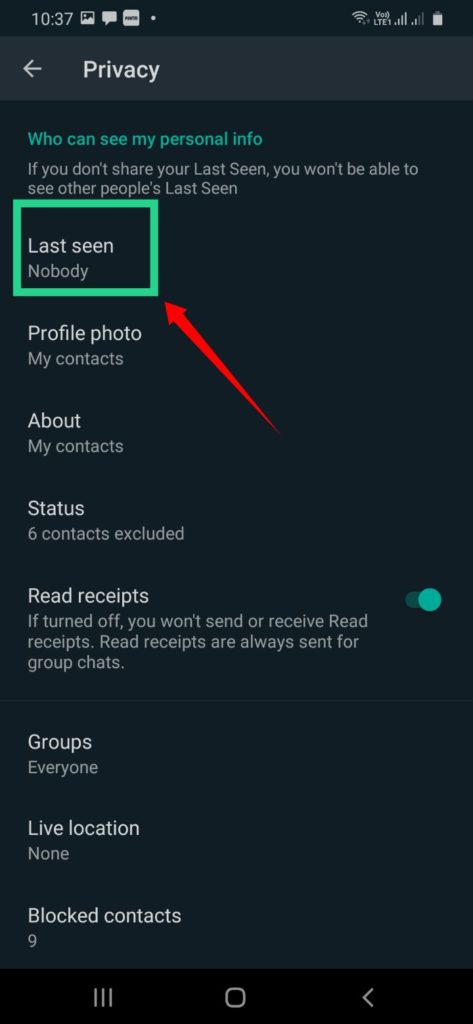 There will be three options: Everyone, my contacts and nobody.  Select as your wish.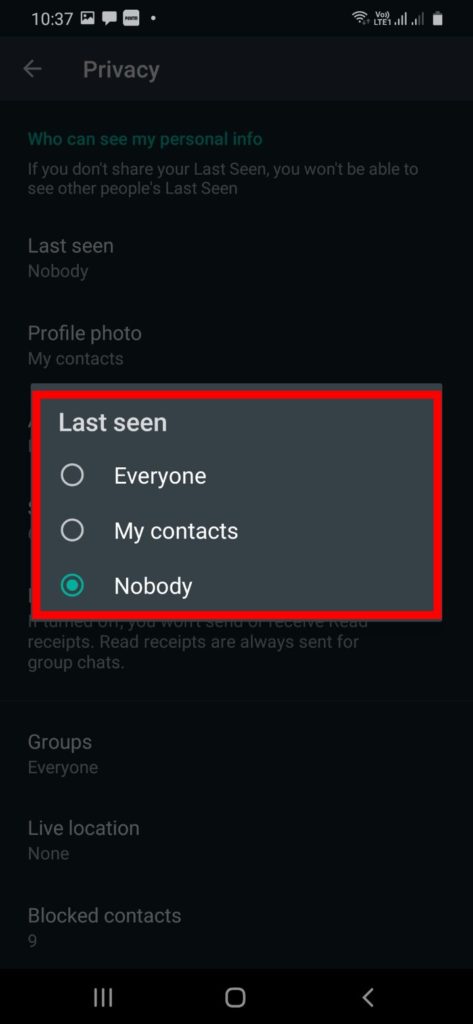 How to block someone on WhatsApp?
Open WhatsApp.
Enter the chat screen of that contact.
Tap on the three-dot icon.
Tap more.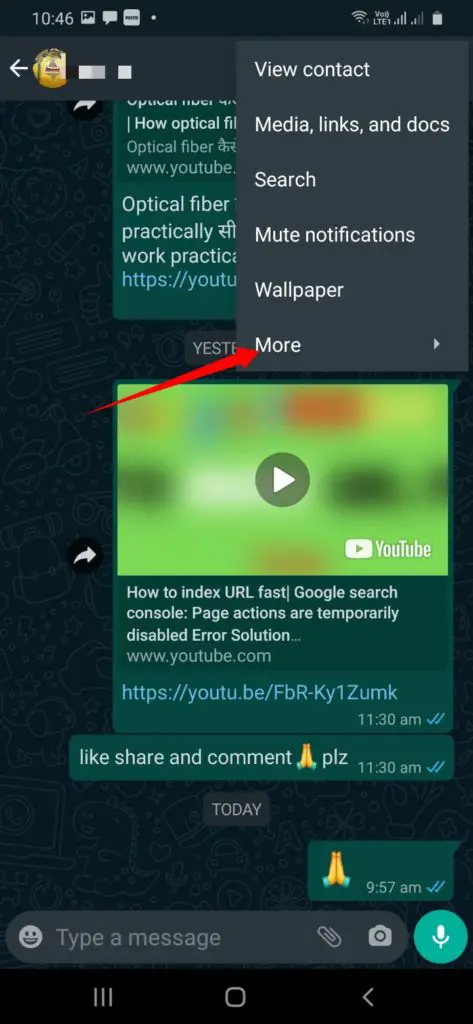 Select block.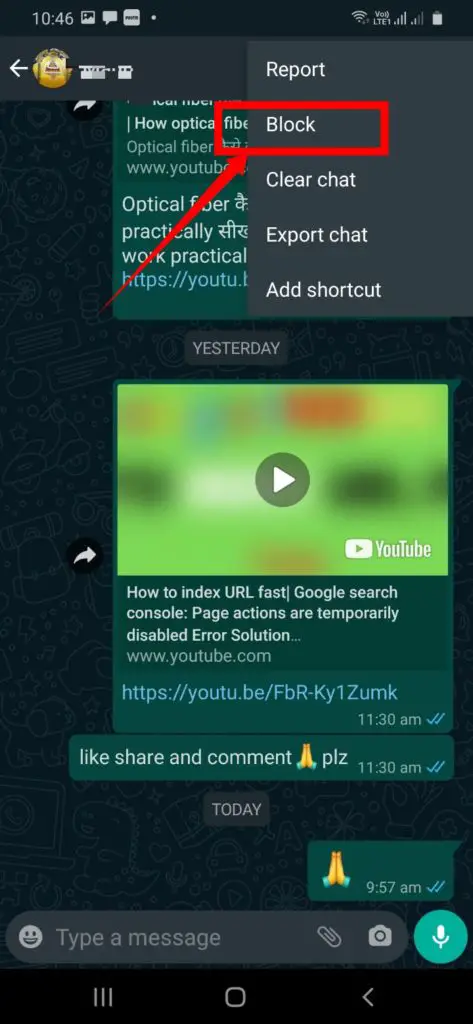 Note: Unblocking option is also available in the same procedure.  After step 4, you'll have an option to unblock.  Select it.
How to remove WhatsApp status?
Open WhatsApp.
Go to the Status tab.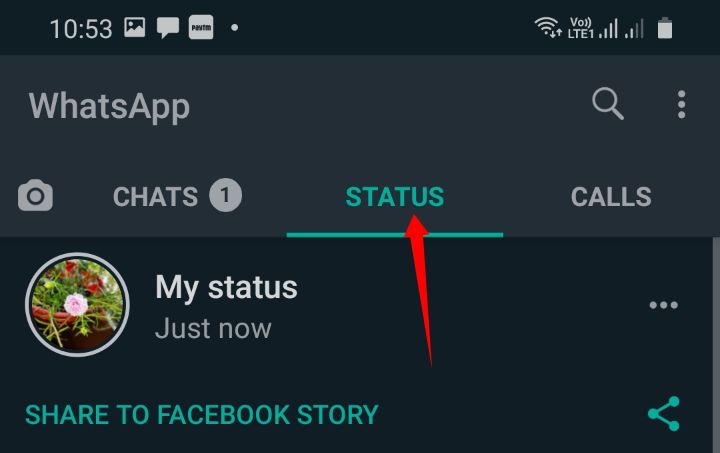 Click on the eye icon, which represents how much viewers have been gained.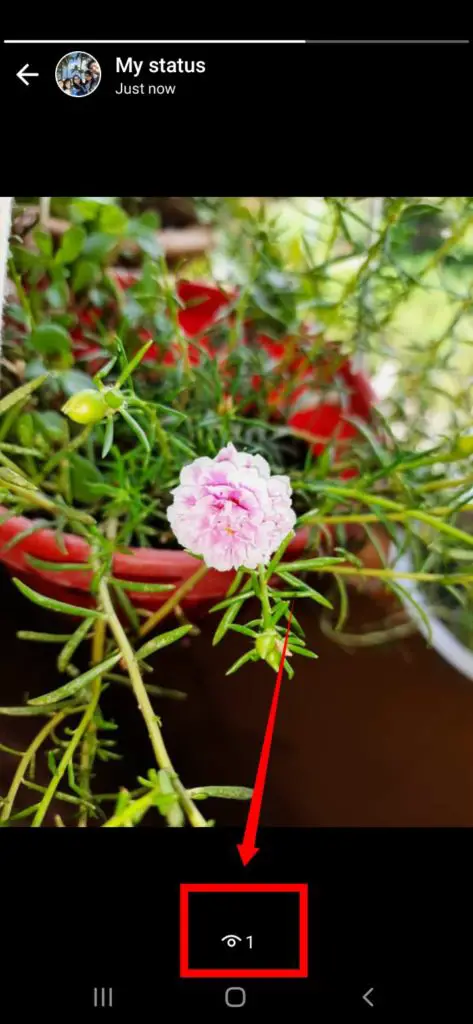 Tap the delete/Remove icon.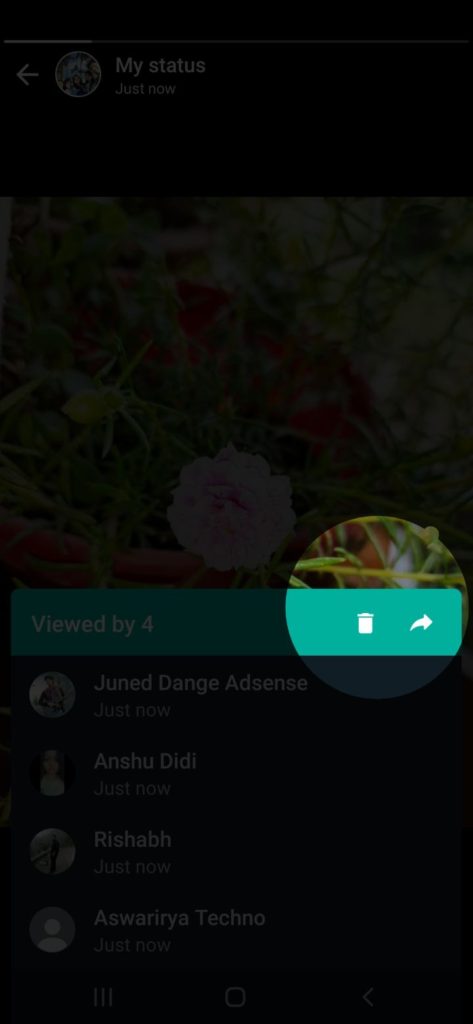 It asks for reconfirmation. Confirm to Remove WhatsApp status.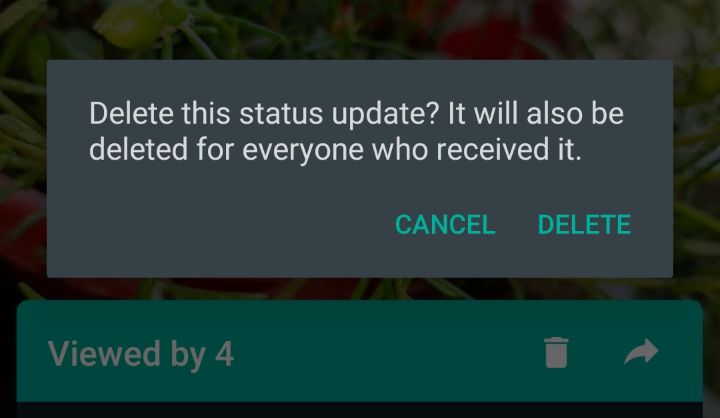 Note: No way to remove many WhatsApp status at a time, you need to do the same steps repeatedly to remove numerous statuses.
How to disable WhatsApp?
Some apps are available to disable WhatsApp in your phone.  Those are Firewall, MobiCool and Noroot Firewall (this app functions without rooting the handset).
You can also follow below mentioned steps
Silence your WhatsApp ringtone without silencing phone ringtone.
You can try recording a pin drop sound for 2 seconds and set it as WhatsApp tone so that you won't get distracted by it.  This is done because WhatsApp mandates a ringtone for it.
Stop show notifications
Enter your phone settings.
Select Apps.
Choose WhatsApp.
Enter notifications field and toggle disable icon.
Learn more: com.android.server.telecom
Who can see my WhatsApp status?
Open WhatsApp.
Enter the status screen.
Tap on the 3 dots menu icon on the top right corner. 
Select status privacy.
Three options will be available:  My contact, my contacts except, only share with. 
See which option is enabled.  If my contacts, it means that people who have been saved in your contact can see; Also, if my contacts except, enter it and see to whom you have made exceptions, people who are excepted cannot see your status; If only share with, only few people who are selected can see your status.
How to hide status in WhatsApp?
Follow the steps mentioned in the above section and select according to your wish.
How to edit WhatsApp status?
Enter the status screen
Tap on my status or on the camera available on the screen.
If you're posting a picture, you'll have crop option, stickers, texting, pencil option. 
Scroll down on the picture to access the filters menu.
You can add another picture on the status by tapping on the image icon.
If you need to post a video, crop it for the timing then edit using stickers, texts and pencil options. 
How to create a group in WhatsApp?
Open Whatsapp.
Tap on the three-dot icon on the Rh corner of the chat page.
An option appears saying "new group".
Select it.
Now you'll be able to select people whom you need to add to that group.
After selecting all the contacts, you can see a green arrow icon. 
Tap on it.  You'll be asked to enter the subject of the group.  Complete it.
Tap on the tick icon.
You have created a group.  You can edit group admins, group icons, group ID whenever needed.  Whenever needed you can add people in that group or send a group invite to anyone.
Check out: Mobile network state disconnected
How to restrict others from adding me in a group?
Tap on the three-dot icon available in the Right side corner of the chat page.
Select the account on the settings page.
Go to privacy.
Scroll down so that you can see the group's options.
Tap on it.  You'll be given three options:  Everyone, My contacts, and My contacts except.
If you select My contacts, only your contacts can add you to any groups created by them; If you select My contacts except and choose a few people except them everyone can you in groups. 
Now, you have restricted a few people from joining the group.  In that case, they can send you a group invite that provides you access to join in the group.
After selecting, tap done.
How to share one's WhatsApp number?
Tap on a contact that you need to share with others.
It will show the details of that contact.  Tap on the three-dot icon appearing in the Rh corner of the details page.
An option named, "share" will appear.
Tap on it.  You can send their contact number to numerous people by selecting the receivers.
How to check when my message is read by the receiver?
After sending a message, if you need to check whether the receiver have read it, you can verify by seeing a double blue tick on it.  But to see the timing follow the below-mentioned steps.
Tap and hold on the message that you need to check.
You will be shown advanced options like copy, delete, star it, forward and a three-dot icon too appears. 
Tap on that icon.
Two features appear.  Select info.
It shows the time of message delivery and time of viewing it by the receiver.
How to copy & paste message in WhatsApp?
Long press on the message that you need to copy, paste.
Advanced options appear.  Tap on the three-dot icon.  Copy the message.
Go to the chat box in which you should paste and send it.
Long press the message bar.  The paste option will appear. Tap on it so that you can paste and send it.
See also: WiFi authentication error
How to mute someone's WhatsApp status?
Open WhatsApp.
Move to the status page.
Long press on that particular status.
Two options will appear.  You can mute that status.
If you have pressed it by mistake, then cancel it.
How to make group video or voice call in WhatsApp?
First make a video call to one person.
Then you have an option to add call. 
Tap on it.
All your WhatsApp contacts will appear.
Select one by one and you can join everyone in the video conference call.
How to edit group admins in WhatsApp?
Enter the group in the chats section.
Tap on the green-colored tab appearing with the group name.
When you scroll down, you can see the participants of it. 
Long press on a contact whom you need to change as group admin.
You have an option saying "make group admin".
Tap on it.
If you wish to remove anyone from being a group admin, then do the same process.
Long press on the contact.  "remove group admin option appears".
Tap on it.
Read this: How to Block/Unblock Someone on Instagram
How to message a new contact in WhatsApp?
After you've added a person's contact number in your mobile, you can message them in WhatsApp.
Go to WhatsApp.
Tap the magnifying glass icon that represents the search bar.
Type the name of the contact.
Many suggestions will appear.  From that select your contact.
If it didn't appear in WhatsApp, then try after a refresh.
Even though, if it didn't appear, that contact person doesn't have a WhatsApp account.
Try contacting them in any other method.
How to change dark theme in WhatsApp?
Tap on the three-dot icon appearing on the chats page.
Your settings will be shown.  Select chat options in it.
Open "theme" from it.
Now you can change light or dark as you wish.
Learn more: WhatsApp dark mode
So, this is all about How to remove/delete/disable WhatsApp status updates and privacy options available in WhatsApp.  By sharing status in WhatsApp, people spread their happiness, sadness, and all their mindsets. At that time, it is important for some users to ensure their privacy.  People may need to be more formal to the official contacts and be themselves with their personal surroundings.  Doing it at the same time may be a spoiler.  By using the above-mentioned privacy options, you can reduce your stress levels…