Just copy and paste your lines into the tool, this tool will remove two or more same lines known as duplicates, and show the remaining result in the box. You can also copy it by the "copy" button. This tool not only removes duplicate but also delete duplicate line too.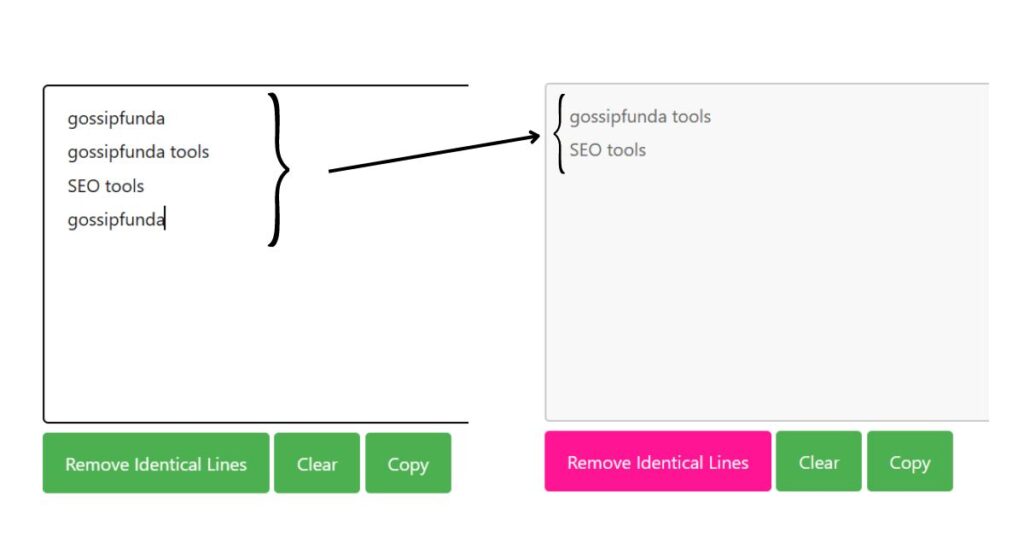 For example, you have entered.
gossipfunda
gossipfunda tools
SEO tools
gossipfunda
After running the tools you will get
gossipfunda tools
SEO tools
Now paste the lines to remove identical lines completely:
If you are here to remove the duplicate lines, then no worries use the below tool:
Hope you find a solution. Note: These tools are case-sensitive!
Read more: How to fix Google Not Indexing New Site URL