I'm sure all of us have come across that moment when we need out iPhone the most to do urgent work before the deadline or due to urgency, but then our iPhone starts to glitch and hangs, app stops to load and at this moment it annoys us to the level. 
There are three levels you can use to reset an iPhone. Each one is explained to you, and we also demonstrate how to back up your data. There are many various reasons why learning how to reset an iPhone might be helpful, and the good news is that there are many different approaches that might assist you in doing so.
If you've always bought the best iPhone, you probably already know that issues with these tiny beauties are rather uncommon and that they usually arise near the end of the phone's expected lifetime. Even if you do experience a glitch, your phone might still have a lot of life remaining in it, and performing a reset might be sufficient to resolve the problem you're having.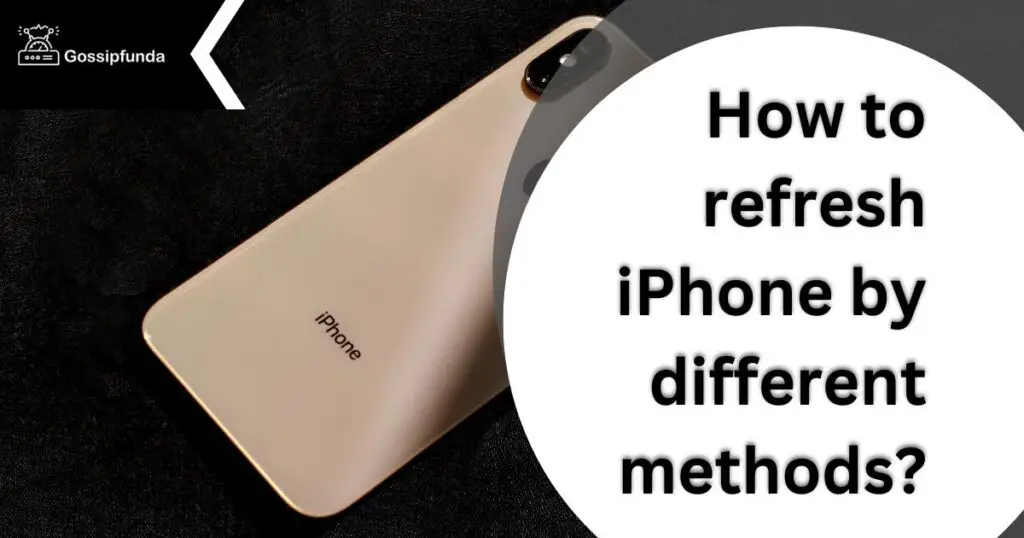 Resetting your iPhone removes all your personal data from the device. To reset your iPhone, you may choose between three options. Simply turning your device on and off again is a soft reset. For problems that cannot be resolved with a gentle reset, you should perform a force restart. Before giving your iPhone to someone else, do make sure to reset your phone to factory settings. We'll walk you through each of these methods for resetting an iPhone, as well as how to back up all of your crucial documents and images. Oh, and if you're performing a reset in order to sell your current phone and purchase a new one, check out the top inexpensive iPhone deals to make sure you get a good deal.
Performing a Soft Reset on an iPhone
This one is simple because all you have to do is turn your phone on and off again. If your phone is still responding to you and you need it to restart quickly, you can do this. 
Each iPhone has a unique mechanism for accomplishing this. For users having an iPhone X or later model, Keep the power button, volume control buttons and home button all pressed simultaneously until the power-off slider is displayed. You may just press and hold the power button on older phones.
Alternatively, if you later forget the shortcut, open the Settings app, choose General, and scroll down to find "Shut Down," which is marked in blue. The power-off slider will once more show up.
Your smartphone will automatically switch off if you move the slider over. The phone needs at least 30 seconds to completely shut off and reset. Press the power button one more to turn the phone back on. You've just finished the simplest reset there is.
Force Rebooting your iPhone
You might need to give your iPhone a more thorough restart if it has frozen or simply won't turn on. This is referred described as a 'Force Restart' by many, including Apple.
By employing this technique, no data will be lost; instead, your device will turn off and on once more. Before you continue with the steps below, be aware that this will vary based on the device you have.
For the iPhone 8 series and older:
Press the volume up button, quickly release it, and then do the same with the volume down button. Keep the power button pressed until the Apple logo appears on the screen. When your phone restarts and functions normally again, you will have successfully performed a force restart.
For iPhone 7 and iPhone 7 Plus:
The volume down and wake buttons on the right side of the phone should be pressed and held at this point. Release both buttons after continuing as necessary until the Apple logo appears. You have successfully performed a Force Restart once your device has rebooted.
For iPhone SE, 6S series and older models:
You need to press and hold down the home button, which is located below the screen, as well as the wake button, which may be on the right side or top edge of these devices. When the Apple logo shows and your device reboots, you will have successfully performed a force restart.
Factory resetting your iPhone
Want something a little more extreme?  The next step is a factory reset, but it should not be taken lightly. In essence, everything that makes it your iPhone will be erased.
A factory reset, which erases all account information, apps, media, and other stored data from the device, is known to the uninitiated as going back in time to when the gadget was, well, released from the factory.
You can completely erase your gadget with a factory reset before selling it. Additionally, it may be helpful if you're debugging a device issue.
Back up your iPhone first
You should retain all of that data somewhere just in case it proves to be helpful in the future. You can restore from that backup to utilize it as the foundation for your new iPhone or iPad.
In Settings, you can start backing it up if you're signed into iCloud. At the top of the website, click on your Name > iCloud > iCloud Backup, and click on the "Back Up Now" option.
Additionally, you can back up your smartphone to a PC or a Mac. Connect it to your PC/Mac, head over to iTunes and click on the device icon. There is a choice to enable automatic backups or only perform one-button backups. This is where data can be restored from a backup on a brand-new phone.
Now, let's factory reset your iPhone
Now that you've backed up your phone, the procedure is very straightforward.
Go to Settings > General > Reset.
There will be several reset options available, choose "Erase All Content And Settings" if you want to completely reset your iPhone.
You'll most likely need to enter your passcode, Touch ID, or Face ID on your smartphone, confirm your action, and then select Erase iPhone.
You'll then need to check-in using your Apple ID to delete it from the device and disable Find My iPhone.
WARNING: THIS WILL WIPE OUT ALL THE DATA ON YOUR IPHONE. 
Be careful to backup any data you intend to retain to iCloud or on your Laptop/PC. Your phone will wait a short while after doing this before asking you if you want to set it up as a totally new device. You've successfully completed a factory reset of your iPhone.
If you need the instructions to factory reset your iPhone again, they are presented below in an easier-to-read format:
Click Settings > General > Reset
Click 'Erase all content and settings'
Enter your passcode/Face ID/fingerprint
Click 'Erase iPhone/iPad'
Enter your Apple ID password
Your device will now successfully factory reset
Factory reset using iTunes on your desktop/notebook
As noted in approach 1, it is recommended to perform a hard reset on the iPhone itself, but if working with iTunes on a desktop or notebook is more convenient for you, proceed with the procedures below.
Connect your iPhone to your desktop/notebook.
Launch iTunes.
Click the iPhone button once your iPhone has been found.
Tap the 'Restore iPhone' button located under the Summary tab.
You can now back up your iPhone. Go ahead and backup all your data if you intend to. In this tutorial, we're wiping the slate clean without a backup.
Tap Restore. The phone will then start to be restored by iTunes to its default (factory) settings.
Your iPhone will restart after the procedure is finished, and the "Slide to set up" welcome screen will appear, exactly as it did when you turned it on for the first time.
Resetting options
Reset All Settings
Users can delete all of their settings with this option. Your Wi-Fi credentials will likewise be cleared, and any customised settings will be deleted. Your photos, videos, apps, and other stuff will all be preserved even though all of your settings will be deleted. This is a simple way to reset your device while keeping all of your important data.
Reset Network Settings
Select this if you are having trouble with your data connections or Wi-Fi connectivity. The network settings will be deleted, and the network cache will be cleared. However, you could end up forgetting your Wi-Fi credentials. Choose carefully.
Reset Keyboard Dictionary
Do your iPad or iPhone make odd suggestions as you type? If so, you have the option to reset the keyboard dictionary and begin again.
Reset Home Screen Layout
You might never use this option. We regularly add favorite or frequently used apps to the home screens of our devices. This option can be used to delete your home screen and restore the default one.
Reset Location & Privacy
Custom privacy and location settings are often set up by users. These settings occasionally don't work the way we want them to. Location and privacy settings can be reset with this option. All other environments and information will be secure. In case your iPhone happens to get stuck in Recovery Mode:
Restart your gadget
Restart your device if the Restore screen appears:  
iPad models: Press and instantly release the Volume Up button. Press the Volume Down button and release it immediately. Hold the Top button while you wait for the device to restart.
iPhone 8 or newer: Press the Volume Up button, then swiftly let go. Press the Volume Down button and release it immediately. Press and keep holding the Side (or Top) button down until you see the Apple logo.
iPhone 7 series & iPod touch (7th gen): Press and hold the Side (or Top) button and the Volume Down button simultaneously until the Apple logo is shown on the screen.
iPhone 6 series and earlier, & 6th gen iPod touch or earlier: Press and hold the Home button as well as the Side (or Top) button until the Apple logo appears.
Reinstall iOS or iPadOS
You must reinstall iOS or iPadOS if the Restore screen persists after restarting:
Keep in mind that the most recent software updates have to be installed on your Mac (including iTunes if you have MacOS Mojave or earlier). Alternatively, ensure sure iTunes is up to date on your Windows computer.
Using the cable provided along with the phone, connect your iPhone to your PC/Laptop The following message should be displayed: "There is an issue with the [your device name] that requires it to be updated or restored."
To restore iOS or iPadOS and maintain your personal data, select Update rather than Restore.
When starting up your device, if it turns on but remains unresponsive try these procedures if you encounter the Apple logo or a red or blue startup screen:
Your gadget must be connected to a PC/Laptop. Start the Finder app on your Macbook running macOS Catalina 10.15.
Just Open iTunes on your desktop or a Macbook running macOS Mojave 10.14 or an earlier version. 
On your computer, find your device. As long as your device is connected, carry out the following:
iPads that support Face ID: Press the Volume Up button, then immediately let go. Press the Volume Down button and immediately release it. Hold down the Top button while you wait for your smartphone to restart. Hold the Top button down while waiting for your smartphone to enter recovery mode.
iPhone 8 & later: Press the Volume Up button and quickly release it. Press the Volume Down button and immediately release it. Keep holding the Side (or Top) button after that until the recovery mode screen is shown. 
iPhone 7 series & 7th gen iPod touch: Press and hold the Volume Down and Top (or Side) buttons simultaneously and keep holding them in place until the recovery mode screen appears.
iPhone 6 series or older, & 6th gen iPod touch or older: Press and hold the Home and the Top (or Side) buttons simultaneously until the recovery mode screen appears.
Select Update when given the choice between updating and restoring. Without wiping your data, your computer will attempt to reinstall iOS or iPadOS.
The software for your device will be downloaded by your computer. You must repeat steps 2 and 3 if it takes more than 15 minutes for your device to enter recovery mode.
Conclusion
In this article, we have tried to avoid such situations, we have suggested certain ways to refresh your iPhone regularly, at least once every day to keep our iPhones smooth and smart! If you still not able to do so then follow the below steps: 
First one, is from my personal level, go to the home screen and close all the apps from multitasking manager and turn on airplane mode for 5-10 seconds, then turn it back off and open only the app which you want to work in.
Second one, would be to stay updated with all the apps and iOS versions.
Third one, is while your iPhone is unlocked hold the power button for a few seconds until power off screen pops up, now switch off your iPhone and restart to reboot it.
Fourth one, would be done till the power off screen pops up as in third one but this time instead of sliding it to switch off, simply take your finger off the power button, now press and hold the home button, keeping it pressed for a few seconds till iOS home screen comes, this refreshes your iPhone.
In some cases iPhones don't have a home button, in that case use assistive touch in your iPhones. This can be done by Settings > Accessibility > assistiveTouch.