In this article, you will learn how to reboot Snapchat with various different techniques. In the era of social media and the proliferation of applications. Every day, these apps compete with one another to advance and grow as quickly as possible. One of these apps is Snapchat. This program has advanced significantly over the past decade, and today practically all young people worldwide use it. Because of its privacy and security features, it is quite safe to use. Additionally, this app offers us a huge amount of incredible options and features like sharing photos, and videos, making streaks, chatting, etc, that set it apart from other applications like Instagram and Twitter.
The popular online instant messaging service Snapchat makes it possible to communicate numerous types of content fast and effortlessly. A number of difficulties also accompany many wonderful features. Similar to other messaging apps, Snapchat occasionally has a lot of issues. In this aspect, there is no distinction between Snapchat and other apps. If you are having trouble utilizing Snapchat and are looking for a solution, you have come to the right place. Today, we are going to discuss how to deal with these problems easily and quickly.
What may cause Snapchat to malfunction?
When Snapchat isn't running for you, there's a good probability that the internet is poor, the app won't run on your smartphone, Snap Inc. is experiencing a server problem or downtime, or you've been banned. Here is all you need to understand for each flaw or defect, along with advice on how to fix them.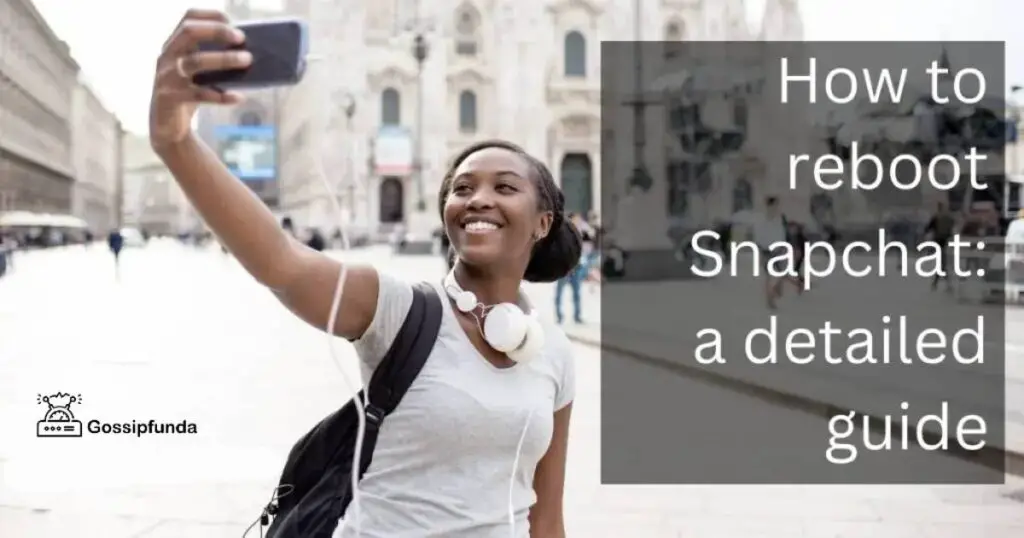 Network Problems
Snapchat isn't working in roughly 80% of situations because of connectivity issues. The application needs ongoing internet access and will stop working if you go down. When utilizing sluggish Wi-Fi or cellular connection to register to your profile or reload your page, you may receive a "Could Not Connect" notice. However, consumers claim that despite internet speed, they always get the same warning message.
This issue may be brought on by using VPNs or questionable IP behaviors (like a quick switch in geolocation). Service Is Temporarily Blocked will be the notification users receive.
Due to server problems, Snapchat is not working.
Your Snapchat is usually not functioning also because Snap systems are down. You may check to determine if that's the cause of your app's issues using web resources like Dwondetector.com. Just using other apps to check if they're functioning normally might be a simpler method. Since Snapchat has been the only app that is failing right now, there seems to be possibly a local or worldwide disruption.
Lack of Device Compatibility
Not every handset model is compatible well with the Platform. The program typically has trouble working on older models, which leads to more frequent crashes.
Account Seizure
If Snapchat isn't functioning, the worst-case outcome is being banned or blocked. Now, users that flagrantly break the rules and regulations usually receive a permanent suspension from Snapchat. Therefore, it is not a frequent problem for many customers. However, you can experience a temporary block on Snapchat as a result of questionable behavior or mild policy infractions.
You cannot restore your Snapchat profile if it receives a permanent ban. You can approach the customer service team as often as you like, but they won't be able to recover your information and allow you. If the ban is temporary, you can get it lifted by visiting accounts.snapchat.com and logging into your profile. But be mindful to look into what you got wrong to receive a suspension.
Insufficient storage
Additionally, because these mobile applications use so much space, your device's storage may become filled, causing irregular shutdowns or improper operation. A Snapchat reboot will likely effectively solve any in-app issues that exist in addition to this.
How to fix Snapchat not working?
You could completely eliminate your likelihood of experiencing a crash by following these instructions.
Verify whether Snapchat is down
There seem to be two areas where you may verify if Snapchat is unavailable. A website called Down Detector keeps a record of all different applications as well as whether those are down. By going to the Down Detector's Snapchat website, users can determine whether Snap is down. People can also check the Current Outage Map to see if a particular location is only affected by the problem.
The official Snapchat support account on Twitter seems to be the second choice. If users want to remain aware, they should obey it since it will always include the most latest details about Snapchat outages, along with an anticipated time range for when it will resume operation.
Restarting Snapchat
Snapchat may be "restarted" by doing more than just shutting and reopening it. Alternatively, it's taking a step to ensure the software continues to operate normally for a time. The techniques listed below can reboot Snapchat.
Restart your smartphone to reboot snapchat
This method has consistently produced positive results for virtually all types of gadget users over many years. The majority of the time, temporary settings are only the cause of apps functioning weirdly, and you can usually solve them by simply turning off and back on your smart device. So, to turn off the smartphone, hold up the power button while tapping or swiping the power-off button on Snapchat.
Once you turn the smartphone again on, pause a short while before starting the application. If this method doesn't cure your issue, you have some other options.
Updating the Program 
Updating the app is an alternative to reboot Snapchat. Apps with previous versions frequently have less functionality and eventually stop working. Updating certain software via the app store is one approach to this issue.
On an Android smartphone, open the Play Store, enter "Snapchat" in the search button, select the top results, and then hit the update button. For apple devices, the Apple App Store is the place where you look for an application and keep updating it. Snapchat automatically reboot on its own after an update, hopefully resolving any bugs or shutdown you were facing.
Remove the Cache
You can reboot Snapchat also by clearing its cache. The cache stores information that may come from garbage files, flaws, and corrupt data, which might lead it to malfunction. To clear all cache data from your Android or iPhone smartphone, follow the instructions below.
Open up the device's settings.
To get a list of all the applications on your mobile device, scroll down and select Apps.
Click Snapchat.
Tap on Storage.
Click Clear Cache.
Verify the app's network permissions.
Snapchat could not be granted the required permissions to operate even though the connection is stable and functions in other apps. For illustration, this usually happens anytime a blank space replaces the camera view. It's possible that there's a need for permissions related to contact, locations, and memory. There's a simple method for checking Snapchat's access only inside the app.
Verify the Permissions of The Applications
You should examine the permissions if you notice issues, such that you are unable to capture a picture or create a video without speech or audio. To activate a few of the functions on the phone, you might need to grant the necessary permissions.
Those are just the procedures to carry out when granting permissions on an apple device.
Open the settings on the device.
Select Apps.
Click & explore over Snapchat.
Switch on the required rights, including images, microphones, locations, and cellular service, by scrolling to permission.
Take the following actions when you're using an Android smartphone:
Launch the settings on your phone.
Select Apps.
By tapping Snapchat, choose Permissions.
Activate every required permission to make the app work as intended.
Reinstall Snapchat again
To reboot Snapchat, just delete it and reinstall it.
Assure you have internet access.
You may have a network issue if your app keeps crashing or if Snapchat won't launch. Now next stage is to determine whether your connectivity is stable or not. You can simply check your wifi or cell connection in settings for this. By observing whether or not other apps are loading, you can also determine the state of your network connection. however if the internet connection is unstable, your applications can't access successfully. . You must resolve any network issues if you discover that Snapchat was not loading as a result.
Whenever your connection is operating correctly yet you are unable to transmit photos to your pals, there are now a few solutions accessible. As earlier advised, do a phone reset initially. If none of that works, try deleting the message. Unwatched Snaps will likewise be removed after all sent and received Snaps have been removed.
When the snaps fail to send, what can users do??
If their network is functioning correctly however you were unable to transmit snaps to other pals, there are now a few solutions accessible. As previously advised, do a phone reset first. Try removing the conversation when none of those succeeds. Unanswered Snaps would likewise be removed after every sent or received Picture and video have been deleted.
How to end a Snapchat chat:
Launch Snapchat.
Press the icon of your avatar in order to access your account.
Select Settings from the gear-shaped menu in the upper right-hand corner.
Once you've scrolled down, tap Clear Chat. under the Account Actions.
Select any chat you would like to remove, now press Clear to verify.
Your best solution is to first start removing your buddies and then re-add everyone if you've cleared the discussion but the snaps are still not working. Although it might fix the issue, all Snaps sent and received with those people are going to be removed.
How to delete a Snapchat friend:
Launch Snapchat.
By tapping the image of your avatar, users may view your profile.
Toggle My Friends
the Manage Friendship option.
Click on Friend to Remove.
Press Remove.
Conclusion
The solutions to every issue you might have with Snapchat are already provided. Now that you are aware of how to fix the problem, you won't be surprised if your Snapchat crashes or stops working. All you have to do to resolve your problem is to follow the procedures listed above and ensure you are doing so correctly. I sincerely hope the steps I just gave you were helpful to you. Enjoy snap chatting! That concludes our advice concerning what to do if Snapchat is down. Even if none of these fixes the issue, there is still hope. You can speak with Snapchat right away.
FAQs
Why does the Snapchat app keep crashing?
There are multiple potential reasons why Snapchat can crash, among which the most frequent one is that you are having too many running applications open at once. Try closing any of the other open apps on your iPhone if you're having problems utilizing Snapchat and they're taking up space.
Why am I unable to update Snapchat?
Poor internet connection or a lack of internet connectivity on your device are two frequent causes. Such an issue could also occur if you are using an old version of Snapchat running on your phone or smart device. Even though you may be certain that your device is connected to Wi-Fi, the connection may not actually be up.   
How to maintain a snap streak?
When you and your friend communicate via snaps on a regular basis, you establish a snap streak. The streak icon will appear in front of each other's names after three days in a row of both you and your friend sending each other snaps. You'll eventually notice a number next to the icon, indicating the length of time you've been keeping that snap streak. Your snap score rises as streaks are maintained.
How to block a user on Snapchat?
You can block a person by long-pressing their name on an Android phone, selecting "Edit," and then "Block," or by tapping the Menu button, choosing "My Friends," finding their name in the list, and then swiping right across it. Press "Delete" to remove a buddy from your contact list. If a person sends you a message recently, even if you haven't added them as a friend, their username will still show up in the "My Friends" section under "Recent."
What are Snapchat security levels?
On photographs shared between its users, Snapchat employs end-to-end encryption. The same encryption is not used to protect text messages or other messages transmitted via Snapchat. It can be challenging to fully grasp what tends to happen to your texts once they reach Snap's servers because Snapchat withholds a lot of information on the type of privacy it employs.