Apple's iMessage is a messaging app that can send chats, messages, videos, images, audio, or any other multimedia over the internet to your contacts who own an iPhone. It is a very amazing app that encrypts your data and keeps your chats protected. But did you know you can also play games on it? You can play games on iMessage with your friends and family members.
It is a perfect way of spending time with your loved ones and a good way of passing free time. There are a lot of games that you can play with iMessage. Excited to know them all? Let us see how to play games on iMessage.
What is iMessage on my iPhone?
Chatting is an integral part of our society now. Long gone is the use of E-mails to contact and send messages to your colleague's friends or family members. Although emails are still used for official and formal purposes it is not that popular other than that. Chatting however has taken the world by storm. You will find people on their phones sending messages with emojis and funny cat videos.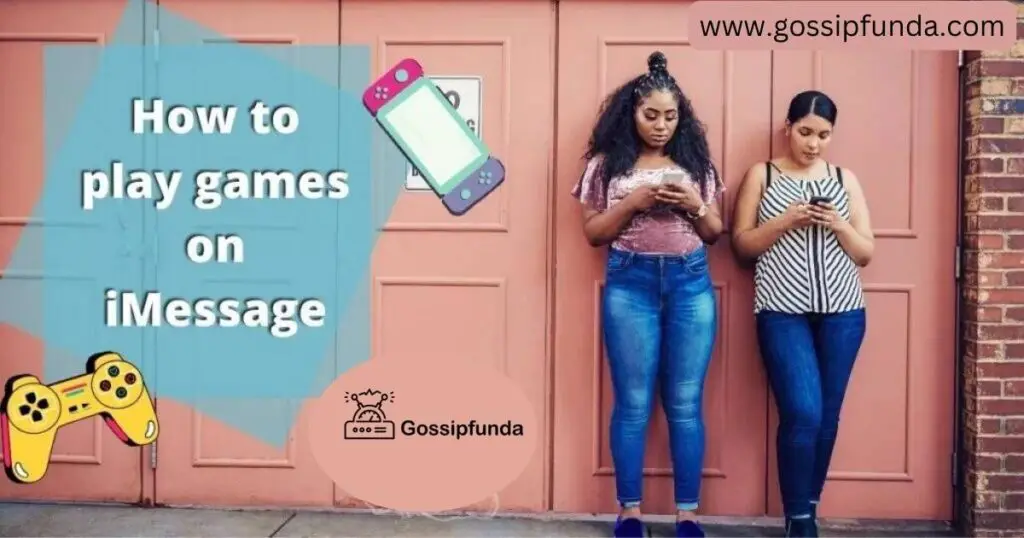 To be honest it is one of the fastest means of communication out there. It helps you send messages to your contacts incredibly fast. Why wouldn't anybody resort to chatting rather than emailing? In the end, it comes to you.
If you own an iPhone, you might be using your Messages app for sending or receiving SMS messages. SMS messages are good for when you have to send short messages without any background characters and multimedia files. But if you need to properly chat with your friends properly then you would need a Messenger Chat type app.
If you have been using your iPhone, then you should be very popularly heard of chatting apps like Messenger, Telegram and the most popular of them all the WhatsApp app. There is a high chance all your contacts might be using WhatsApp to chat. But did you know, Apple has its very own Chatting app, it's called the iMessage app? It is a very effective alternative and safer option than WhatsApp.
Apple's iMessage security comparison with other apps
iMessage is a messenger app that is given for all Apple devices which allows you to send texts, documents, photos, videos, and other multimedia messages across other Apple devices over the internet. iMessage provides active data protection that keeps your chats and data safe. All Messages and FaceTime conversations are made sure to have end-to-end encryption. Apple makes sure that there are no devices that acquire your chat or store your conversations between the sender and receiver.
Unlike WhatsApp, Apple's iMessage is a very secure and privacy-prioritizing app. It is available in the Message app where if your phone does not have internet the SMS message is sent by your phone and if you have internet connectivity then an iMessage is sent by your device. You can choose to activate a setting that allows you to send iMessage directly as an SMS normal message in case of not having internet.  The messages sent are held in the server if the receiver is not connected to the internet.
It is present for all Apple devices and supports cross-platform message sending. It has a lot of other features like sending multimedia stickers or animated stickers. You can send many more unique types of messages like Digital arts and even play games on the iMessage app itself. While playing games you can send invitations to your friend, they may see your invite and choose to accept them and play with you over the Message app.
This is one of the most unique features of the iPhone to date and helps boost its popularity over other messaging apps. Before you start playing games with your loved ones you will be needed to activate iMessage on your device.
How to enable the iMessage?
Now that you have an idea of what iMessage is you will need to activate it to play games on it. iMessage is already activated by default but if you see the messages app is not sending iMessages then you will need to enable it manually. So, let us see the steps of how you can activate iMessage on the Message app of your iPhone: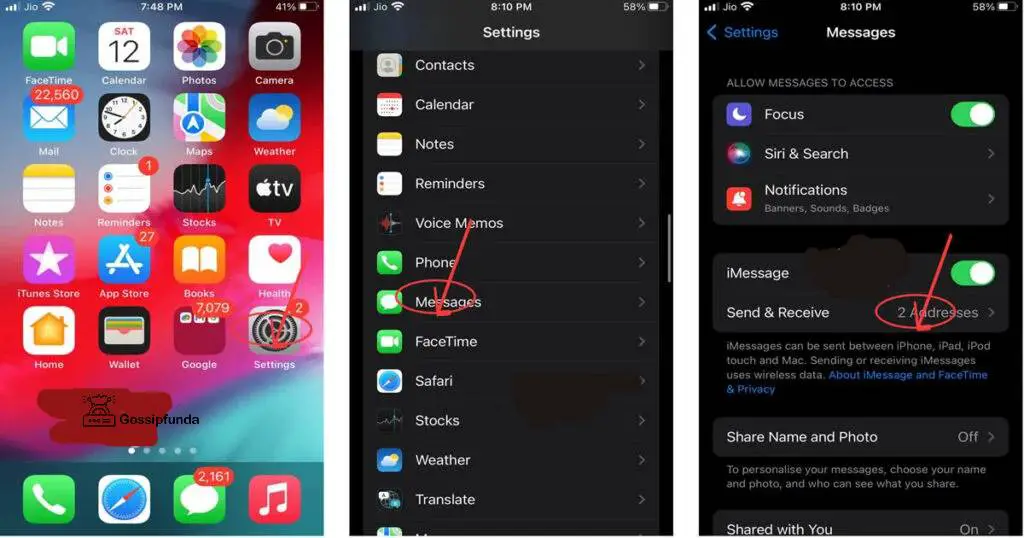 Steps:
Navigate to the Settings of your iPhone.
Swipe down until you find the "Messages" tab. Click on it.
In the "Messages" menu, you will find a toggle named "iMessage", turn on the toggle.
Go back to the home screen and open the Messages app.
Have your internet connection active and try to send a message to one of your contacts, if the sent message is showing to be in a bubble of blue color, then the iMessage is now enabled.
With this, you can very easily enable the iMessage for your iOS devices and use it to play games and chat with your friends and family.
What are games on iMessage?
iMessage is the messaging app of Apple devices. You can chat and send multimedia files over iMessage to your contacts. Not only this, you have the feature of sending game invites and playing fun games on the iMessage app. If you have an iOS version of 10 or above, then you are free to play fun games with your friends and family members over the iMessage app.
iMessage gives you a wide variety of games to choose from and play with your contacts, such as Darts, Chess, Pool, or even fun additions such as connect fours. You can play these games with your contacts only if they accept your game invite. Whenever they accept your game invite you will receive a notification and you can play in turn-by-turn gameplay.
After one turn, then the notification will be sent over the iMessage to your contact, that their turn to play has arrived. You can play with them and also chat with them over the app. One thing to note is if your contact does not have, an iMessage or does not have an apple device then they would be able to play games with you. Also, they should have their iOS version above 10 as well to play with you in the iMessage app.
How to play games with your friends on iMessage?
Now that you know, what iMessage games are and what are factors needed to play the game with your contacts. We will see now how you can play with your friends. Remember if your friend declines your request, you will not be able to play with them for some time until they accept your request to play with them again. So now, let us see how you can play games with your friends using the iMessage app:
Steps:
Go to the Messages app from the home screen of your iPhone.
Find the contact you want to play your games with or search for them in the search bar given above.
In their chat, open the keyboard.
Inside the keyboard, you will find an App Store option, it is a mini version of the App store that only shows you the extension of features that you can use in the iMessage app. You will be able to download and use stickers, animated gifs, and mini-games to play on the chat by using this Appstore.
Click on the Mini App Store and a menu will open, slide down to find the Games section. You can also find it under the Top Free section.
From the Top Charts, download the app called "Game Pigeon".
Get back to your Messages app from the home screen of your iPhone and open the chat of the contact you want to play your games with.
On the Keyboard, now you will see an option called "Game Pigeon".
Click on it and you will find a list of different games that are available for the iMessage app. You can use this to play games with your friends and family members.
Select any game that you want to play with your contacts.
Send the game as an invite to your contact.
It will say "Waiting for an Opponent", this means that your game invite has been sent and you are waiting for your friend to join.
When your friend joins you can play turn after turn.
When a turn has been moved, you will get a notification in sense of the message. Then play your turn.
After the game is over, hit "Play again" if you want to restart the game.
What are some of the best games that you can play over iMessage?
There are a ton of game choices that you can use to play with your contacts. The app of Game Pigeon already has a plethora of games for you to choose from. If you want to know here are some of the very best games you can play on your iMessage app:
1. Chess
Chess is one of the classics and to be able to play it on a messaging app is very cool. You can play with your contacts over the internet and make a legendary duel of your army with them. It is a turn-based game that heavily is based on strategy and ethics.
2. Darts
Darts is another one of the party classics. You can play darts with a turned-based system to wait until you hit the bullseye to win the game. The game will have a point system, according to your tags, and calculate the winner to that.
3. Paintball
Paintball is a very unique game to be able to play on iMessage. You can shoot on your enemy in a duel way and make points according to your shot. We would highly suggest you try it out and enjoy it.
4. 8 ball
8 Ball is a pool game that is a very favorite in bars and parties. You can enjoy them with a rendition in the iMessage app with your friends.
Conclusion:
With this article, I hope that you understood how you can spend time with your loved ones with the use of the iMessage app and how to play games on iMessage like my favorite classic games. If you love to play games this will help you get close to your contacts. Make sure that you are connected to the internet while playing games on iMessage and wait for your turn.
This way, you will be able to play with your friends and family members and pass your free time efficiently. You can spend some quality time with them. If you want you can also play these games with them over a call. This will make your duels more engaging and fun. You will be able to send these invites to anyone who has iMessage active on their iPhone.
If you get more issues or don't understand something related to this topic you can always check out the Frequently asked questions that are given below to find solutions to them.
FAQ:
What are the best ways to play the games on iMessage?
The best way would be to wait for turn after turn gameplay. This would allow you to take a breather while not constantly game.

Can I download games outside of Game Pigeon?
Yes, you can download games to play on iMessage outside the Game Pigeon. The only reason we suggested game pigeon is because it has a wide variety of games preinstalled and not needed to install one by one.