Along with its handsets, Samsung is well known for its Galaxy Buds line of wireless earbuds. To meet the needs of various clients, the firm offers a variety of versions, all of which include outstanding audio quality, extended battery life, and several other functions. How to Pair Samsung Galaxy Buds to Any Device? The newest Galaxy Buds versions, such as the Buds2 Pro, Buds Pro, Buds Live, and Buds 2, are exclusively advertised by Samsung as compatible with Android. However, you may link them with just about any device you choose, such as iPhones and Macs.
Having a fresh set of Galaxy Buds may be thrilling! However, the anxiety of trying to figure out how to link them with all of your other gadgets can quickly ruin your pleasure. Connecting gadgets, even those promoted as "plug and play," was once unnecessarily complicated, time-consuming, and often annoying. Luckily, those times are behind us—at least for the latest Bluetooth-capable mobile devices.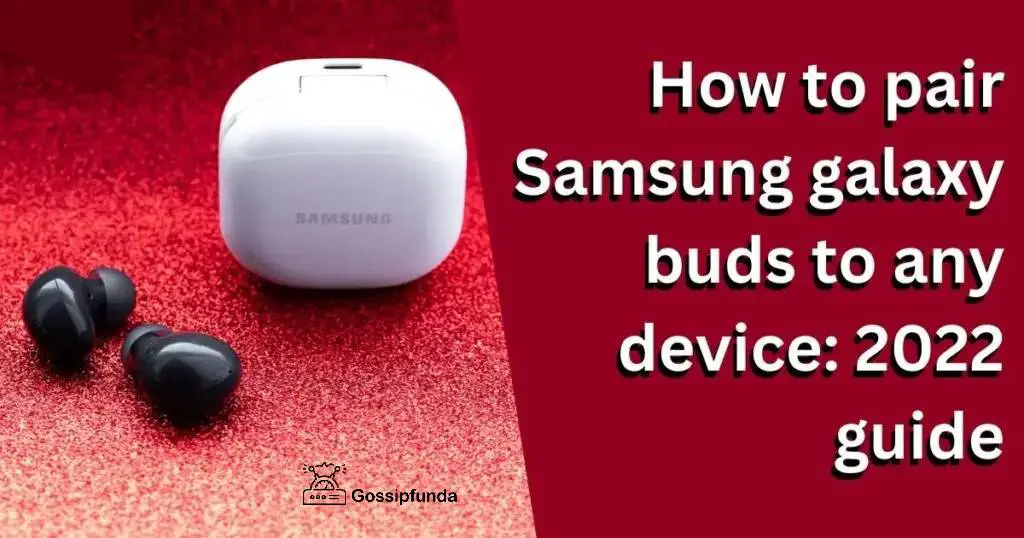 It's easy to know How to Pair Samsung Galaxy Buds to Any Device and pair Galaxy Buds with some other devices by using Bluetooth. Samsung phones and other Mobile devices can automatically link with Galaxy Buds. At the same time, you can alternatively connect them with either an iPhone, a PC, or a Mac by following these steps.
How to Set Up Galaxy Buds for Pairing
How to Pair Samsung Galaxy Buds to Any Device? Using Samsung devices, setting up Galaxy Buds is exceptionally simple. The seamless popup prompt makes all of this possible, enabling you to link your earbuds with only a single press.
Unfortunately, if such a popup doesn't work or you wish to use Galaxy Buds for non-Samsung handsets, you'll have to put them in pairing mode to start a manual interaction. Most versions, notably Galaxy Buds, Galaxy Buds Plus, Galaxy Buds Live, Galaxy Buds Pro, and Galaxy Buds 2, can be used with the method described underneath to put your Galaxy Buds in active mode. There are two ways to go about doing this:
Connect a Samsung phone automatically with a set of Galaxy Buds Using the charging case
Ensure that Earbuds are still at least half-powered and in respective carry cases.
After opening the case, keep it close to the Samsung phone.
The phone will show the Galaxy Buds interface and prompt you to accept a connection request as soon as your Galaxy Buds enter the pairing state.
Press Connect.
Manually connect a Samsung phone to the Galaxy Buds using touch sensors.
Users can indeed link their Galaxy Buds if somehow the default pairing doesn't work for them; adhere to the instructions for those other wireless earbuds to do so.
Check whether the Buds are already connected to some nearby smartphone. If so, switch off Bluetooth on a particular smartphone or unpair the headphones.
Retry using the automated process.
Activate pairing settings manually by touching and holding the touchscreens with both Galaxy Buds if it still does not work.
Start your device's Settings menu.
Click Bluetooth, after which select Connections.
If your Galaxy Buds are listed, click that entry whenever it displays.
How to Pair Galaxy Buds with Samsung Devices
Samsung's Galaxy franchise has grown into the accessories industry, similar to many other current technology product lines. The Galaxy Wearable app is also included in it.
Utilizing a more seamless interface, this software will allow you to connect to and operate your Samsung wristband, smartwatch, and earbuds. The app gives you complete control over your earbud through most Android smartphones, although you should be mindful that certain functions are only accessible on Samsung phones.
Use the app by doing the following actions:
Visit your Play Store to install the Galaxy Wearable application.
With your Galaxy phone, enable Bluetooth.
To activate the pairing mode on the earbuds, open the charging port. You should see a popup window requesting your decision to join.
When no popup appears, open the Galaxy Wearable app and choose Samsung Galaxy Buds.
To begin linking up, press OK on the popup.
By clicking Unplug from the options on the Wearable app, you could also directly detach your earbuds.
Both left, and right touchscreen movements, Bixby speech vibration, Amplifier adjustments, and other earbud functions can all be changed using the Galaxy Wearable application. You could even activate certain trial functions. Please be aware that only an Android device can be used to upgrade the software on the Galaxy Buds. You will be deprived of cutting-edge features like 360-degree stereo sound on non-Samsung handsets.
How to Pair Galaxy Buds with Android Devices
Don't worry about How to Pair Samsung Galaxy Buds to Any Device? As with any Bluetooth connection, the Galaxy Buds may immediately connect to the Android smartphone. This is incredibly beneficial if the app's numerous annoying alerts make you want to avoid using it or perhaps you want to free up some space on the smartphone. How to do it is as follows:
Set the pairing configuration on the Galaxy Buds.
Activate your Bluetooth by opening the setting on the Android mobile.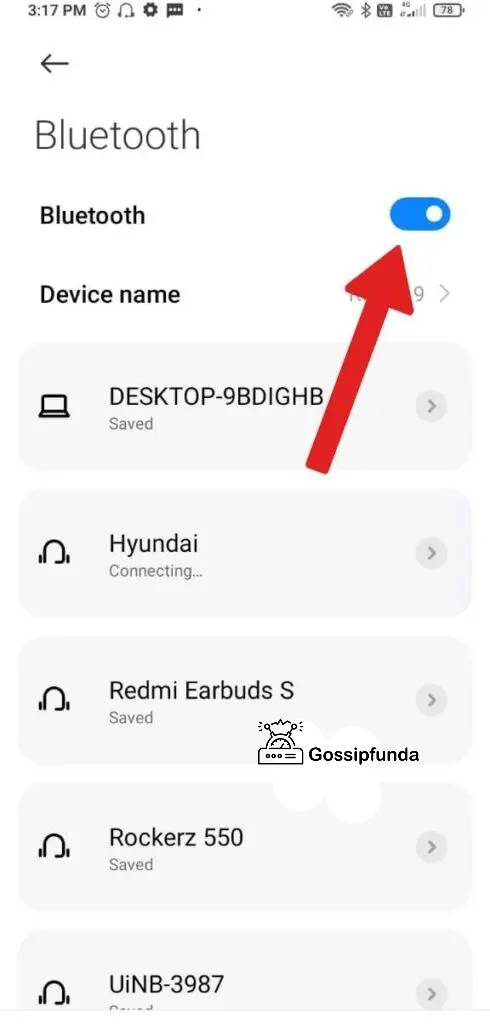 Hold off until your smartphone recognizes the Galaxy Buds. To begin pairing, click the icon of your Galaxy Buds.
As a substitute, you can get the Galaxy Wearable app and allow it to manage the connecting procedure.
How to Connect a Samsung Galaxy Bud to an iPhone or an iPad
The Galaxy Buds Live, Buds Pro, Buds2, and Buds2 Pro from Galaxy are technically incompatible with an Apple iPhone or iPad. The Galaxy Wearable iPhone app doesn't enable these buds, being the main reason for the above. You could be curious about How to Pair Samsung Galaxy Buds to Any Device if you're among the more than 1 million users of an iPhone. Fortunately, you either link manually or use the Samsung Galaxy Buds app; it's not too complicated.
Therefore, manually connectivity can be set up by any user As follows:
Just go to Settings then pick Bluetooth on your Apple iPad or iOS device.
Pause a couple of seconds before opening the Galaxy earphones' charging port.
The earbuds should be listed in the Other Devices category for any Apple device.
To begin the pairing procedure, click on that device's name.
After connecting, choose Device Type: Headphone by tapping the I icon next to the earbuds' title.
Shut the lid and await 7–10 secs if somehow the earbuds are not visible. Pull one of the earphones out by opening the case once more.
Through the Samsung Galaxy Buds app
If you've never used the Samsung Galaxy app before, take the following actions:
Get Started can be found by opening the Samsung Galaxy Buds application.
Activate the pairing function on your earbuds.
Select your Galaxy Buds from the menu of available connections on the display menu, then hold off while the pairing process is completed.
Learn how to add a different device, like that of a different set of Earbuds:
Click the three vertical dots button, start the Samsung Galaxy Buds application, then choose Options.
Choose Connect New Device.
Switch to pairing mode.
When the confirmation for a successful connection appears, select your device from the selection of available connections.
Workarounds & Restrictions for Galaxy Buds with iPhone
Regarding the absence of a companion app for iOS devices, users may pair their Galaxy earphones with only an Android smartphone and configure the multi-touch in the way they choose. Once associated with either an Apple iPhone or iPad, they will therefore keep working in precisely the same manner. However, functionality like compatibility for Dolby Atmos and 360 audio will be absent, and they can only be used with a Samsung phone that has been synced with the buds.
The Galaxy Buds will only utilize the AAC Bluetooth codec whenever connected to that iPhone because it is the only Bluetooth audio it offers. Therefore, you will be required to make do with the marginally worse streaming quality of that Galaxy Buds2 Pro. While connected to a Galaxy phone, the buds can stream sound at a greater bandwidth.
An additional drawback is the lack of autonomous phone swapping, which prevents the earphones from connecting to your iPad whenever you change to your iPhone. Your Galaxy earphones won't automatically attach to another phone; you'll need to detach it from the first one actively. If you utilize several devices, this constraint is bothersome.
Rather than just connecting to the phone you are presently employing, the earphones will naturally attempt to connect to the previous one you were connected to. In these circumstances, you must directly link them to your iPhone or iPad via Bluetooth settings.
How to Connect Your Mac to Your Samsung Galaxy Buds
There isn't a Galaxy Wearable app from Samsung for Mac. Yet, as with any standard set of earphones, all Galaxy earbuds may be connected to work with your Mac.
But you won't be capable of altering the fingerprint authentication or various other options, much like iPhones and iPads. In this case, you'll need to sync your Galaxy Buds to your Mac after first connecting those to an Android phone and configuring them as desired.
To activate the pairing function, unlock the charging case on the Earbuds.
Check to see if they aren't joined to anything else while the process is currently going on.
On the Mac, access Bluetooth by clicking Preferences Menu.
Check to see if Bluetooth will be on. The next step is a Bluetooth device search on your Mac.
Users can tap Connect after the Galaxy Buds are visible inside the menu of detected equipment.
How to Connect the Galaxy Buds to a Computer
Check to see whether any nearby phones are already connected with the Buds. If so, disconnect it from such mobile or disable Bluetooth upon the device.
The earbuds will immediately join the pairing state once you release the Galaxy Buds casing.
Put Bluetooth into your Windows device's search bar at the bottom, then choose Bluetooth and other device settings from the list of choices.
Tap on Add Bluetooth or any other device just at the upper edge of the Bluetooth & other devices section to add a Bluetooth connection.
Pick Bluetooth from the Add a device option.
To link your Galaxy Buds, choose them from the page of nearby devices.
Final Remarks
With their release on the marketplace in 2019, Samsung's Galaxy Buds have generated a lot of buzzes. We don't condemn you for purchasing a set (or even more) of such compact, fashionable wireless Bluetooth earbuds considering their wide range of interoperability and the ongoing mania each new Galaxy Buds model has inspired. Therefore, we believe that this fast guide has shown you all the methods that can attach Galaxy earbuds quickly, whether you're looking to link earlier models or more recent ones.
Consequently,  now you will be aware of How to Pair Samsung Galaxy Buds to Any Device. If you're one of the millions who own a Samsung phone, you are presumably also prepared to investigate the enlarged features and functionality.
FAQs
How do I restart my Galaxy Buds?
Press the sensors on both buds simultaneously for a minimum of ten seconds or until you experience a sound signaling that now the earbuds have restarted. Please give them a 30-second wait before placing them again in their carry case. Connect your earbuds to your device once more and check to see if the problems have been resolved within 30 seconds.
Without the app, can you use Galaxy Buds?
Without any apps, users might directly couple the devices, but doing so would result in the loss of many more functions. The case's actual pairing feature is absent, similar to previous Galaxy Buds versions. Samsung has undoubtedly established a solid platform for future products after numerous generations.
Why is Bluetooth unable to locate devices?
Generally, this seems to be due to the phone's native Bluetooth being off or not in active mode. Refer to the user handbook to enable it to be searchable by activating pairing mode. Specific earbuds require you to press the power button for a prolonged period, while other gadgets include a separate Bluetooth key.
Do Samsung earbuds justify the price?
They offer a long battery life, many functions, and powerful audio. These are among the best candidates with the comfiest true wireless earbuds we've ever examined. Even though they're not the latest wireless Bluetooth earbuds in the business, the Samsung Galaxy Buds have a solid reputation.
What would happen if you misplaced a Galaxy bud?
Ans. Users are not required to purchase a brand-new pair of earphones if they only misplaced one piece of Galaxy Bud pair. Users can purchase a single earbud individually, connect it with the other, and then combine the two of them once more as a combination.