Snapchat is one of the most popular entertaining applications. It is widely recognized as the most entertaining app among many of the youth. Every mobile phone has a snapchat app. This app has been designed in such a way that it captures people's memories and shares it with the whole. The special recognition snap chat received is due to its frames and streak sharing capability. Snap chat also plays a vital role while entertaining most of the youth. So it became the primary app in the list of the applications in any smartphone.
Likewise, if we are too much liberal, it may have some complications.Likewise, snap chat also nowadays bans some people's accounts. Some people's accounts are banned temporarily and some are banned permanently.  There may be multiple causes or reasons for the account to be banned. Either it may barred the terms and conditions of the snap chat application or due to its content violations. It can also be because of the usage of its credentials to log in to the third party app. In such above mentioned cases , the snap chat team may ban your particular account.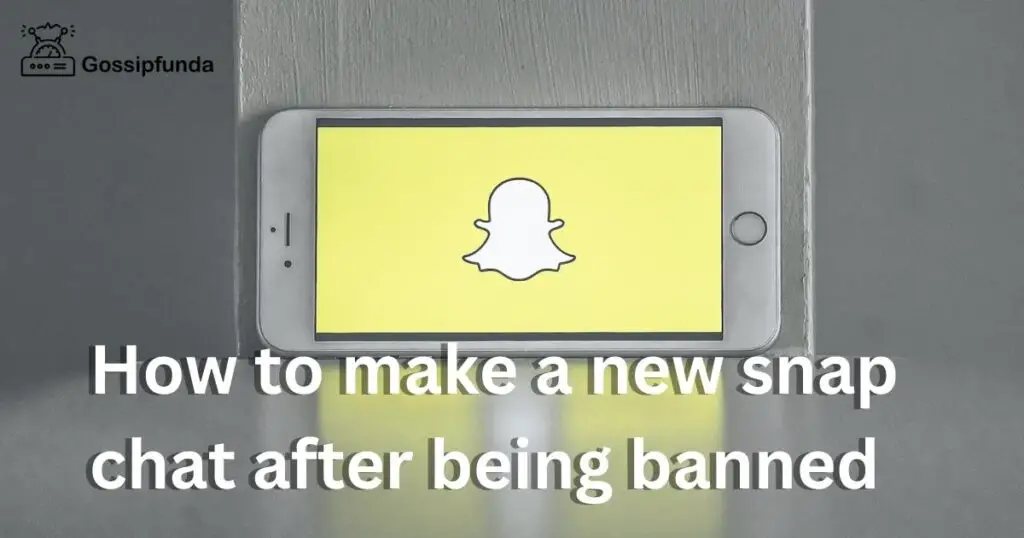 Let us know some of the reasons why snap chat accounts are banned to some users and also find the necessary solutions to solve the problem of snap chat accounts being banned. Go through the below mentioned article completely , so that you can get a clear understanding of the reasons for the snapchat account being banned and also necessary methods to solve this issue.
Reasons for the snapchat account to be banned
1.Sending violated snaps or messages
As already mentioned above , snapchat has clearly mentioned  in its terms and conditions about the illegal or adult content sharing in the snap and messages are violated. So in such cases, the account will be banned as it is clearly mentioned in the guidelines that asking for nude or sharing nude or adult content to minors in restricted and crossing those limits may result in the ban of the snap chat account.
These can result in violations and can also be the main cause to make you out of the snap chat world. As minor kinds attract to everything very fast, so usage of these apps should be only for entertainment purposes, not for spoiling lives. So snapchat never encourage such crossed violations and if it repeats, it may take legal action also.
2. Using it for illegal activities
Usage of snapchat for illegal activities like sharing the drug content and doing business by promotions. Activities like that result in permanent ban of the account. As it also clearly mentioned the terms and conditions of snapchat that it is illegal and result in ban of the account.
This can also be a main cause for the snap chat account to be locked or blocked permanently. As illegal activities are not supposed to be promoted through the snapchat app. This can also affect the minor's view and also results in ban of the account.
3.Sharing Offending information
As you are already aware of the snapchat sharing your content with many people on your friends list. Sharing the content which offends a particular cast, religion or gender ethnicity is not correct and also is a violation. So crossing those limits and posting violated content may result in the ban of your account . So use it for entertainment purposes only rather than spreading offending information and hurting people.
4.Fake accounts
Creating fake accounts and impersonating your identity with someone else's name is also a violation. Such an account may be reported by many people and can result in the ban of the account. This can include usage of celebrity names, and also any of your friend's names and creating accounts by keeping their profile picture. Such can result in ban of the account and is also regarded as violation.
So we got to know about the various reasons for the banning of the account in snapchat. In the above mentioned causes, any of the causes may be the reason for your account to be banned. So what after the account is banned? Let us see some of the ways to make a new account for snapchat after being banned. Go through the article till the end to know about the  methods of making account after being banned in snapchat.
Ways to Create a new snapchat after being banned
1.Changing the device
Many people who use snapchat report that it is better to change the device when you create a new account. Because the moment a snapchat account is initially created, it is recognized by the unique ID called IP address of a mobile. Since the account is uniquely identified by using the IP address of a mobile, you cannot create the same account in the same mobile again. As your account is already registered for an IP address.
So , trying to create another account on the same mobile will not be possible , as the IP address is already registered. So, even though you create an account it will be locked again. It is better to change the device and create a new account.
Many users said that, after an account is banned on your mobile, it is better to go for a new device to create a new account because of IP address issues.
As long as you create a new account on your new device, phone number will not be an issue, you can also register with the same mobile number that you have registered before. Your IP address will change and a new account will be created for you on the device. So that you can normally use the new account on your device. 
So , this is one of the best ways to create a new account. Don't repeat the mistake by creating the account in your same mobile again. As it results to getting yourself locked again. So always remember to change the device, by creating an account in your other phone or tablet or any other device.
2.Trying to unlock from another device
Snap chat accounts will be locked for many reasons as we have discussed the reasons for them above. For some minor reasons, accounts will get locked. In such cases, we can unlock the account. It is a very simple process. To unlock your account, just follow the below mentioned steps carefully and get yourself unlocked.
Visit the accounts portal by using the below mentioned link
https://accounts.snapchat.com/accounts/welcome
Now you are directed to an interface, where you can enter your credentials . Immediately log in with your credentials.
After entering the credentials, from the accounts menu ,click on unlock my account
Now click on unlock. Sometimes you are asked to follow some set of instructions to unlock your account. In such cases, you might be asked to verify your mobile number. Follow those instructions in a manner. Therefore, Your account will be unlocked in such cases. 
This can be possible only sometimes. If your account is permanently locked, you may not be able to unlock the account.
3. Usage of VPN(Virtual private network)
In some local areas snap chat is banned. This method will work only in such cases of location ban. As it is the most engaging app for the youth , some governments may ban the app occasionally due to  its intense obsessiveness to students or working officials. In such cases, try installing VPN and activate it on your mobile or any other device. After simply log in with your credentials.
There were many VPN's(Virtual private networks) available to everyone. Among them some are very efficient, some may not work properly. Let me help you out with some of them i.e  NordVPN, Surfshark, and ExpressVPN.
Therefore in the case of regional ban, you can unlock snapchat and access your account by installing VPN. And also do remember to connect the server to a region where snapchat is allowed to use while using the VPN. This is the best method if you have a regional ban on snapchat.
4.Uninstalling third party
Installing third party apps results in many other issues. Never ever encourage third party apps to log in to snap chat. Some people improve their snap streak experience, install third apps and log in with snapchat credentials. Due to this their account may be locked and banned. So to avoid such issues uninstall third party apps immediately.
So always do remember, before creating a new account, uninstall any of the third party apps immediately. Your account may be blocked due to installing third party apps. So if you again create a new account, by keeping the third party app on the phone, then it may result in permanently blocking your account.
If the above method doesn't work for you, don't worry, just go through the other methods and check which way suits you better.
5.Contacting Snapchat customer service
If any of the above mentioned methods doesn't work for you, and your snap chat account has been banned even though you haven't violated any of the reasons. In such cases you can contact snapchat customer service. While contacting snapchat customer service, you have to elaborate your issue to the team clearly, that you should not face leave any minute matter. This method will only work if and only if you have not violated any of the snap chat team mentioned guidelines which were terms and conditions. Please go through the below mentioned steps to contact the team of snapchat customer service  to solve your issue.
Click the below mentioned link, which directs you to the team of snapchat customer support which helps you to tell them about your issue by submitting a request to the team.
https://help.snapchat.com/hc/requests/new?start=5779421190160384
You can see the header as what can we help you with?
After clicking on that you will have a list of options. Among them click an option which suits best for your issue. 
Now while writing the issue, you have to give your Account ID, in order to recognize the account and act on it. So after giving your details, you have to elaborate issue properly to the team
It actually helps you with some troubleshooting methods to solve your issue and will allow you to tell your issue to the team , if any of the mentioned troubleshooting doesn't work.
So elaborate each and every minute detail while typing , so that the customer support team can clearly understand your problem.
Not only this, there were many ways to contact the snapchat customer support team. You can also contact them through twitter. Whatever may be the way to contact them, if you have not violated any of the snap chat terms and conditions and are still finding it difficult to unlock your account. The team will respond and solve your issue.
NOTE: Many people use third party apps to unban the account. Also they use the third party to temporarily unlock the account. But this will worsen the issue instead of solving the issue. So never use third party apps to unban the account. This will be worse and result in hacking of the account. Because third party apps do not have relation with snapchat apps. So trusting  them and giving our credentials may result in hacking of the account. Also it will make your snap chat account to be completely banned and cannot get your back to yourself. So always avoid third party apps to unban the account.
FAQ's