With advancements in technology and modern gameplay, good Android gaming performance is on the demand. Some users are pros in gaming and they never want to compromise their gaming performance at any cost. Playing games like PUBG mobile or Fortnite requires a high-level throughput. If the pro-gamers face a slight issue like glitching or interruption, they might lose it totally. This can be avoided by increasing the Android performance output. Here we will talk about some ways how to boost gaming performance on your Android phone. These tricks of optimizing your Android performance can increase your gaming throughput in the long run. So, without further talk, let's get started.
Clear all cached data from your device
Cached data can be referred to as the residual data dumped together in your device's internal storage. Every website you visit, some of the unused data which is not at all important, starts consuming phone memory. As a result of this, your device might slow down or crash in between heavy tasks. To prevent this, you should always clean whatever cached data is stored in the device. This will increase your device's internal memory in an instant. The steps involved in clearing cached data from your phone are:-
Step 1:- Go to the 'Settings'.
Step 2:- Navigate to the 'Storage' option.
Step 3:- Look for the 'Cached Data' option.
Step 4:- Tap on this option and opt for clearing out all the app's cached data from your phone.
Step 5:- You can also individually clear out the cached data of each app from the 'Applications' tab in the 'Settings'. 
This method will most probably improve gaming performance on android phone in one go.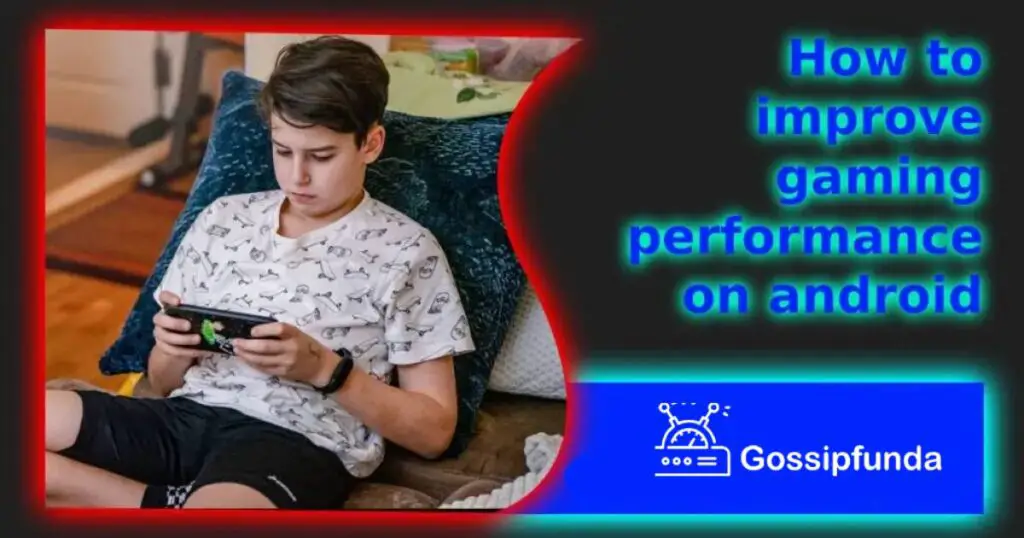 Uninstall all the Task Killer apps and install some Game Boosters
Some of us keep Task Killers on our phones to 'Force stop' all the background apps right? This could successfully lengthen our phone battery life and enable smooth performance on Android. Yes, this fact is true, but only to some extent. 
These days, Androids are designed to support high-level multitasking. They can efficiently run multiple apps in the background and still function well. Moreover, Androids are themselves intelligent enough to close the background apps if they interrupt other tasks. Therefore, if the Task killers installed on your device keeps on force-stopping the background apps, it will consume more battery on the way round.
Better try installing some reputed 'Game Boosters' available in the market. Just try to understand how Game Boosters differ from Task Killers. Unlike Task killers, game booster apps will force stop all background apps only when you are gaming. Thus, battery drainage is low and CPU optimization is high. This will improve gaming performance on android without any lags or glitches. Some popular Game booster apps are- Game Booster: Speed Up & Live Stream Games, Gaming Mode: Game Booster PRO, Game Booster: Game Launcher, Game Booster 4x Faster, etc.
Try to disable all the Bloatware apps
Bloatware apps are those apps that are pre-loaded into your Android phone before it is even bought by you. These apps are often found unnecessary and unwanted by users. You cannot uninstall this app even if you want to. Once opened, it can't be forced to stop. Even the Task killers you have installed sometimes fail in this aspect. Thus, it is evident that these applications consume your internal storage drastically and hinders the processor from functioning smoothly. Your game might lag in between plays because of this. So, what you can do is just disable these apps. Disabling them will prevent them from running and they won't consume any memory until they are enabled again.
The disabling technique of these apps is quite simple. Just follow these steps:-
Step 1:- Open the 'Settings' menu.
Step 2:- Select the 'Battery and Performance' option.
Step 3:- Navigate to the option 'Power usage'. Here you can check the battery consumption rate of each and every application installed on your phone. 
Step 4:- Select the app that you think is consuming maximum memory. Tap on the 'Force Stop' option to Force stops its running. This will instantly eradicate it from the background. 
Step 5:- Now, select the 'Disable' option. The app will be disabled temporarily until you enable it again. Now it will no longer cause CPU overload. 
You can disable more than one app according to your needs. By following this technique, you can simply improve gaming performance on android. However, the steps might not be exactly the same as described here and differ slightly depending on the brand and model.
Try not to use any Live Wallpapers or Widgets
Different kinds of live wallpapers and widgets are considered to consume heavy storage due to their dynamic nature. For example, some live papers are set to change every time the device is unlocked. Or some widget might pop with live news or weather updates. These can drastically slow down your device performance and crash between tasks. You might experience a big lag in between your gaming. So, what you can do is just clear your device of live wallpapers and widgets. If your device already has many applications running, it's better if you avoid using live wallpapers and widgets. Clearing them will free the CPU and improve gaming performance on android.
Reduce the Transition of Animations 
Sometimes the high transitions of Android gaming cause lag in between. Switching between different parts of the gaming console might become slower. You can just reduce the transition from 'High' to 'Medium' to fix this issue. Open the game 'Settings' and just set the quality to the optimum level. This can help give you a seamless gaming experience. Some animations can also be disabled temporarily. Rather in technical terms, we should say that you need to turn off the 'Transition Automation Scale' or just decrease it to the optimum level.
Force GPU Rendering
The term GPU stands for 'Graphics Processing Unit'. What does GPU Rendering means? It is just assigning the graphical tasks to the GPU which were previously to be done by the CPU. GPU will take care of the processing part. This will greatly improve your gaming performance. As the CPU is becoming free of gaming processes, it is no longer mingling it with other tasks. On the other hand, the GPU takes the sole responsibility for processing the gaming graphical functions. 
Follow the steps below to force GPU rendering on your Android device:- 
Step 1:- Open the 'Settings' menu.
Step 2:- Navigate to the 'Developer/ About Phone/ About Device' option depending on your Android model. 
Step 3:- Tap on the 'Build Number' option.
Step 4:- A message will pop up which will tell you that 'You are now a developer'.
Step 5:- Go back to the 'Settings'. You will get to see the 'Developer Options'.
Step 6:- Tap on it to generate the menu containing 'Hardware Accelerated Rendering' option. 
Step 7:- Change the settings in this option to 'Force GPU Rendering'.
By forcing GPU rendering, you can simply improve gaming performance on android phones. However, dividing the tasks and allocating them to two different Processing Units might drain your battery quickly. This is the only drawback of this method. 
Try installing a Custom ROM
Android devices that you see in the market have a preloaded Operating System installed in them. These are known as 'Stock ROMs'. OnePlus manufacturer has already loaded it with its Stock ROM known as 'Oxygen OS'. Similarly, Samsung Galaxy models have their very own Stock ROMs known as 'One UI'. The work to be done by these stock ROMs is already configured by the manufacturers. Some things are kept restricted from their operation. However, you can unlock the Stock ROMs full potential to give a boost to your Android performance. This is because the Android Stock ROMs are open-sourced. Anyone can modify and reconfigure it if they wish to do so. When you do such an act, the thing itself becomes termed as 'Custom ROM'. 
Pro gamers create Custom ROMs to maximize their device's gaming throughput. You can make Custom ROMs by tips like 'Overclocking' or installing a custom ROM separately. In this way, you can certainly boost gaming performance on your Android phone. However, it has its own cons as well since sometimes it can lead to 'Bricking' that might damage your device.
Overclocking Android
Do you know you can enhance your device performance by increasing the CPU frequency? Yes, it is possible. This technique is known as 'Overclocking Android'. It is a good trick to get the best out of your Android processor. Suppose your device's manufacturer has made the CPU run at a maximum range of 1.5 GHz– 1.8 GHz. You can just ensure it processes at a faster rate by overclocking it to 2 GHz. Yeah, this will boost your gaming performance up to some extent, but this method has huge drawbacks.
Overclocking is never recommendable until felt necessary. It might lead to increasing your CPU speed, but it will decrease your battery life heavily. The phone's longevity is supposed to lessen considering these facts. Moreover, this technique demands 'Rooting'.
Perform a Gaming Update
Old versions of games can ruin your overall experience if you are playing in online mode. Although most games don't have problems regarding this issue, it is better to keep the gaming apps updated to the latest version. It might be possible that the older version contained bugs, which might cause lags between gaming. With every new update, the developers aim to eradicate these bugs. Therefore, performing a gaming update would be helpful enough in boosting your gaming experience. 
Before updating, once just check if the newer update contains bugs by following the people's reviews. 
Update your Android System Software
Updating your Android System Software is absolutely necessary if you want a perfect gaming experience. The older software version might contain some bug-related problems which might degrade your gaming. Regularly update your System software as it removes all the bugs. Also, software updates calm down overheating, which is a major problem in heavy gaming. You have to check if any recent updates are made available to you. To update your System software, follow the steps below:-
Step 1:- Open 'Settings' from your phone.
Step 2:- Scroll down to the 'About Device' option.
Step 3:- Tap on 'System Update'.
Step 4:- Check if any new updated software version is available for you. If it is, just tap 'Download Update' to download the update. 
Once again, the exact steps may vary from device to device, but the basics are overall the same. As a precautionary act, just check the reviews before updating your phone as the newer update might be better but worse.
Factory Reset your Android device
If all the above methods completely fail, you can try this ultimate trick. Factory Resetting your device erases everything from it. Your private data, pictures, videos, messages, and favorite apps, all will be deleted at once. You have to again start from scratch. Perform a Factory Reset only if you are certain enough to lose all your data in order to boost gaming performance on your Android phone. Better keep a backup of your data beforehand to prevent such a mishap.
Follow these steps to execute a Factory Reset:-
Step 1:- Go to the 'Settings' menu.
Step 2:- Go to 'About Phone'.
Step 3:- Select the 'Backup & Reset' option.
Step 4:- Tap on the option saying 'Factory Reset'.
Step 5:- Agree to the Factory Reset by tapping 'Delete Everything' and 'Confirm'.
Conclusion
So these were some of the methods by which you can boost gaming performance on your Android phone. Try out these and see if your gaming performance improves. But some methods like overclocking, customizing ROM, or the Factory Reset should only be considered as a last resort. We hope you find this article helpful.
Frequently Asked Questions
What is the best gaming booster for Android devices?
Some of the most popular and reputed gaming boosters in the market for Android are- Game Booster & Launcher: Infolife LLC, Gaming Mode – The Ultimate Gaming Experience, and Game Booster – One Tap Advanced Speed Booster.
Why does my game lag?
This occurs due to the bugs in the app or in the software which generate a high latency. A decrease in pcessing rate will cause your game to lag. 
How will I optimize my Android device for gaming?
Just decrease the animation transition rate or the refresh rate of the game. Try to keep it in 'medium' or 90 Hz. This will give you an optimum gaming experience on Android.