Are you looking for a way to quickly and easily edit your PDF document without needing expensive software like Adobe Acrobat? Editing PDFs can be an intimidating task that requires some advanced knowledge, but it doesn't have to be. With free editing tools like iTop PDF and more, you can easily change any aspect of your PDF file with its built-in editor. It's the perfect solution if you want to perform small edits or major alterations on text, images, layout, and more without becoming an expert in using pricey applications. Keep reading, and we'll show you how easy it is to make changes to a PDF with iTop PDF and any free tools!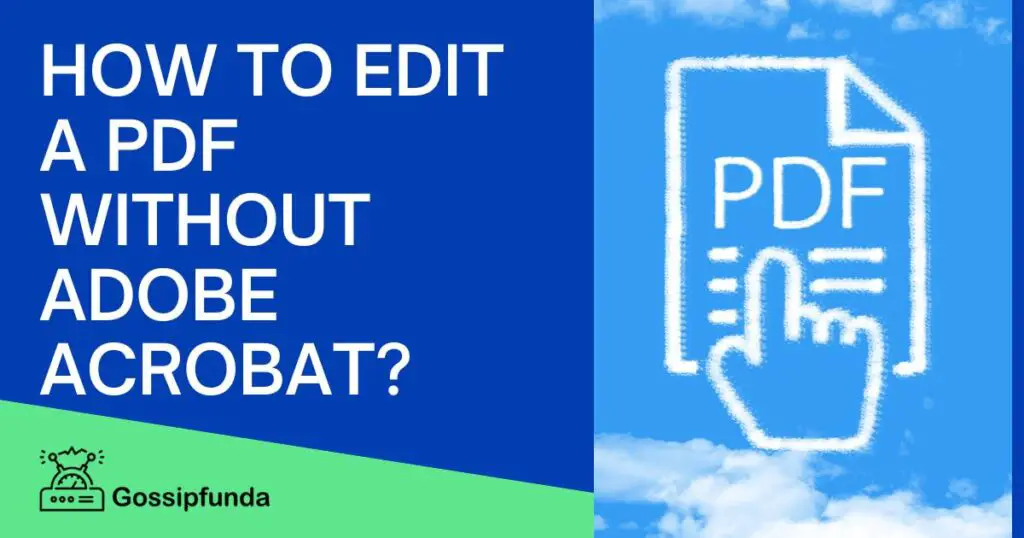 How to edit a PDF without Adobe Acrobat?
Method #1: Use a PDF editor software to edit  pdf files
There are many PDF editor tools out there for Windows PC, both paid and free versions. For example,  iTop PDF is a free-to-use one, which allows users to easily and quickly edit PDFs for free. With this tool, you can make changes to your PDFs in simple steps.
Step 1: Download iTop PDF and install it on your Windows PC.
Step 2: Upload any of your PDF files and start editing by going into the "Edit" session. You can change the text, format, and add images to the PDF easily as editing in a word document.
Step 3: Save the edited files or convert the files to any other formats within the tool.

Method #2: Use MS Office to edit PDF files
Microsoft Word has become the go-to program for document editing and creation. It's one of the most popular programs, and it's free to use with a Microsoft account. You can also use it to edit PDFs for free. Here are some of the steps you can take to edit PDF files with MS Word:
Open the PDF file in Microsoft Word.
Use the Word tools to edit the PDF file.
Save the changes and export the PDF file.
Check the file to make sure the changes were successfully made.
Share the edited PDF file with others.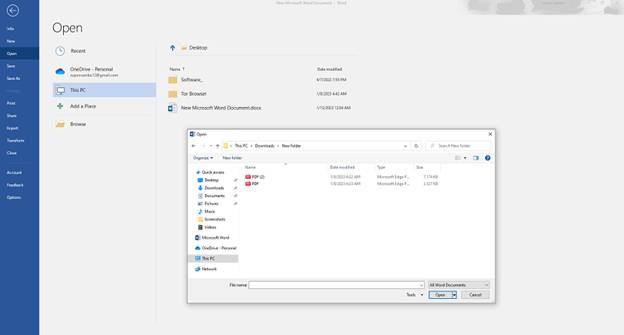 Method #3: Use Google Drive to edit a PDF file online
Google Drive provides a free and easy way to edit PDF files online.
To get started, upload your PDF file to Google Drive.
Once uploaded, click on the file and select "Open with Google Docs".
This will convert the PDF file into a Google Docs document, allowing you to edit the contents of the file.
You can then make changes to the document, such as adding or deleting text, formatting, inserting images, and more.
When you're done, save the file, which will now be saved in PDF format.
Method 4 #: Use online pdf tools to edit PDF files
PDF editing can be easily done with the help of third-party apps available online. These apps are usually free and can be used to edit, convert and manipulate PDF files conveniently.
These apps provide features like annotation, document signing, form filling, text editing, etc. That helps in making the PDF files more interactive.
Some apps also provide extra features like password protection, bookmarks, and other options that allow users to customize their PDF files according to their needs.
With the help of such apps, even a novice user can easily edit a PDF file with the utmost convenience.
Why to use a third-party PDF editor other than Adobe Acrobat?
Easy to Use Interface: Most PDF editors have a user-friendly interface that allows users to easily navigate the editing process. It also has a simple drag-and-drop feature that makes it easy to move, resize, and delete elements in your PDF files.
Edit Text: With a  PDF editor such as iTop PDF, you can easily add, delete, and modify text in your PDFs. You can also adjust the font size, color, and text style within your documents.
Annotate: You can use PDF editor to add annotations to your PDFs. This includes adding comments, highlighting text, and drawing shapes.
Add Images: The PDF editor also allows you to add images to your PDFs. You can insert images from your computer or online image libraries.
Export and Share: iTop PDF makes it easy to export and share your PDFs with others. You can export your PDFs to other formats, such as Microsoft Word, HTML, or Adobe Acrobat, and then share them with colleagues, friends, and family.
Full-featured: Except for editing, a PDF editor like iTop PDF offers all PDF-related functions such as converting, splitting, OCR, and e-signatures for you to handle all PDF tasks in one single tool.
Conclusion
Editing a PDF can be tricky if you don't have the right tools. Luckily, you can use a few methods to edit your PDFs without Adobe Acrobat. We hope this article has helped you learn how to edit your PDFs without hassle. If you're looking for more tips on editing PDFs or other document-related tasks, check out our blog for more helpful articles. Thanks for reading!