OTT Marketing Strategy: OTT stands for Over-the-Top media applications. These have mushroomed up in recent times, though the first of this kind rolled out in 1997 (Netflix). At present, almost all entertainment providers like TV channels have started their OTT handle. Naturally, it has created an extensive scope for finding ways to stand out uniquely in the world smitten over with the streaming format of at-home entertainment.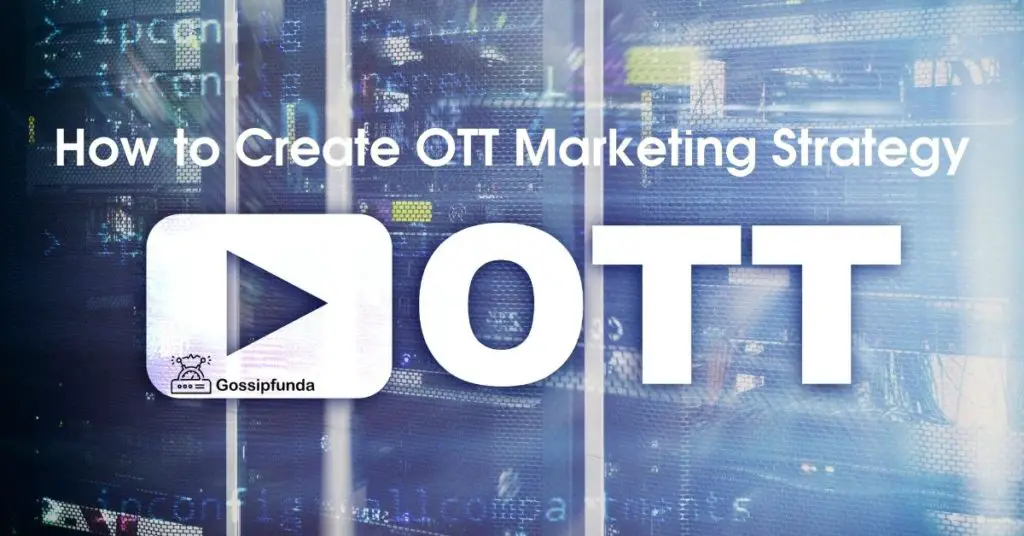 Few facts to mull over
a. About 150-250 million paid subscriptions are reported by the top OTT providers in India like Eros Now, Netflix India, Prime Video, and others.
b. In the US, about 50 million households are employing OTT services.
c. Nielson's report suggests that OTT consumption through consoles and independent streamers is taking precedence over access through TV, slowly yet steadily.
d. The biggest fact is that the world has found its top entertainment provider in OTT, which continues to be available despite all the extraordinary situations that people witnessed in 2020.
All these facts show that cable format may not be available in coming times. It also brings us to the fact that rethinking marketing strategy for brand growth, keeping OTT in focus, is a must to survive the competition.
OTT Marketing strategies that are worth giving a try
It all started with buying media slots on the TV first, and then it moved to another level with registering the app on the app stores. Yes, we are pointing at the strategy to be visible to the audience, and stay around. The same concept is being adopted by marketing geniuses to tap the OTT's reach too. Some of the ways brands may do this are:
a. Create personalized OTT content
TV had very few choices to serve, it is a stark reality! OTT solutions create a more mounted sense of privacy as these can be accessed right on smartphones. Naturally, the viewers want to have the best use of smartphones by having content that is made just for their palates. So, brands can catch attention by achieving a place in 'Recommendations' based on the kind of content viewed previously.
b. Have a mix of both live and downloadable content
Having a mix of both live and downloadable content can provide marketers with more opportunities to connect with the audiences. It is quite similar to having a billboard, a TV ad, and a banner maker or web pages altogether. Thus, brands make themselves available truly 'on-demand' by doing this.
c. Design webinars for the OTT platforms
OTT has a massive viewer base. It is as good as YouTube, Twitter, Amazon, and its phenomenal growth indicate that the platform is ready to surpass all other channels in near future. By creating consumables like webinars or live sessions for the audience, brands can go futuristic in their way of communicating and connecting with them.
d. Design omnichannel strategy
Though growing at a fast-pace, viewers coming to an OTT platform to find out about an offering will not be a trend anytime sooner. So, it is important to have an omnichannel strategy. Means, designing the content for YouTube, Instagram, and Facebook, where people are in abundance at present. And, use those platforms for driving the audience to the OTT to serve content for deeper engagement.
e. Come forth with opt-ins and in-apps offers
Reaching users' mobile phones has its challenges to pose. Brands need to respect the consumers'personal space and be there only when asked. So, coming up with opt-ins can be a workable strategy. It helps engage a genuinely interested audience and save on the revenue wastage that happens due to targeting the masses.
Further, in-app solutions can help brands to execute the actual actionable. Tying an action of sending referrals and invites with some discount on a subscription fee, and similar plans can help grow the brand's reach the OTT way.
f. Creating content for communities
OTT platforms offer the ease of creating communities that have similar tastes. Marketing strategies focused on engaging communities relevant to your business or having the same demographics as your target audience can help you have meaningful campaigns. Such a content strategy will help you leverage the marketing efforts to achieve better results per dollar spent. While targeting communities, custom consumables designing can help further to enhance the impact.
Challenges of OTT marketing
OTT is in its nascent stage. Consumers adjusted to conventional sources of entertainment are to be pulled out of their comfort zones; it, sure, is challenging.
Availability on Android phones and accessible through data, both of which are high priced at this moment, needs brands to make complete sense. Their content must provide value outweighing the costs involved.
As opposed to these challenges, the OTT platforms marketing impact's statistics are more refined and to the point. Thus, marketers have valuable insights to review and refine their content in a more customer-centric way.
Keeping OTT services' growing popularity in view, start working upon the marketing strategy focused on these platforms right away. Once you get the required engagement, numbers will follow sooner than expected!