Whenever you are going to purchase or update your PC for general/office/rendering/gaming you need to choose the best motherboard for any processors which you want? Sometimes you are a beginner and don't aware of system configuration and you have multiple questions in your mind. Do you know there is a motherboard present in it and what motherboard do I have? What type of motherboard should we use in our devices? Do your Motherboard compatible with system configuration? Or in reverse what processors are compatible with my motherboard? How to check which motherboard best for any processors?
Above some questions are asked, that come to every individual's mind. Let's begin with the article so that every information can be reached to you in a specific manner.
Meaning of motherboard and its purpose
The motherboard is an integral part of the device. It acts as a brain to all the devices.
Central processing unit (CPU), Connectors that are used to connect output and input devices, memory are combined to the motherboard. It helps to maintain all these systems and perform various functions.
The motherboard is provided with slots that help to give high speed or power to various components.
Structure of motherboard-
The base of the motherboard is made up of a sheet that is thin and usually a non-conductive sheet. Narrow columns are made on the sheet with the help of aluminum known as traces. Numerous sockets and sorts are made in between to connect components.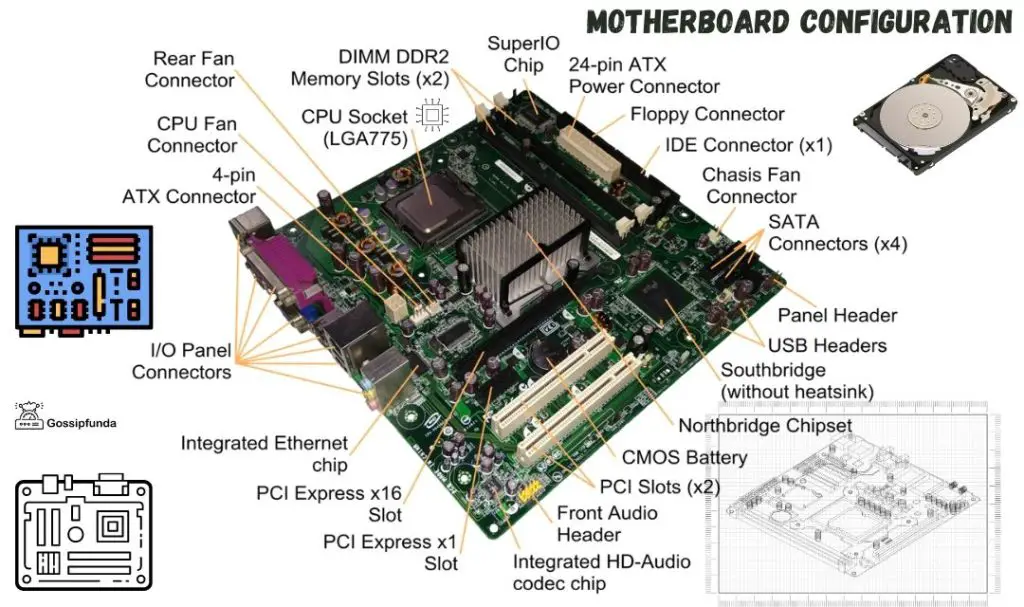 If you already have a PC and want to update it then scroll below otherwise directly go to the next heading: how to choose a motherboard
What motherboard do I have?
This topic will be helpful if you already have an PC and want to know about your motherboard for any purpose: upgrade/maintenance/fix error or for selling purpose.
Method1: Using Command Prompt (CMD)
Press "window button with R" for RUN and enter cmd. Another way to search for cmd to open Command Prompt
On the Command Prompt screen, enter wmic baseboard get product, wmic baseboard get Manufacturer, wmic baseboard get version,wmic baseboard get serialnumber.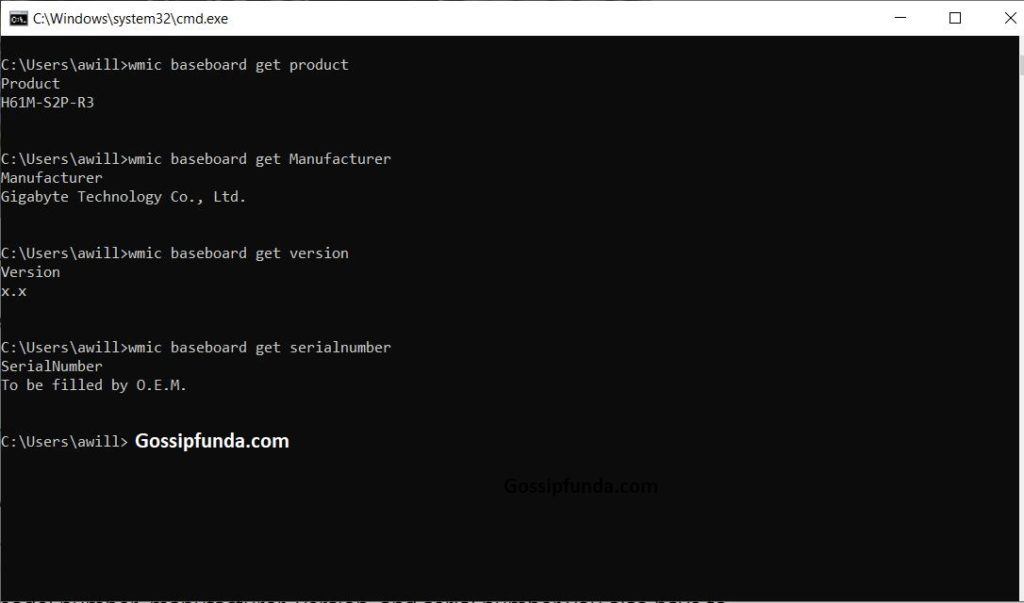 For an assemble PC, most of the cases you can see serial number "to be filled by the O.E.M" but rest can we get easily.
Method2: Using software to find motherboard details
One of most reliable and my favorite software to find motherboard details is "CPU-Z"
Firstly download the CPU-Z according to your OS.
Install the setup just location the path or pressing next-next each time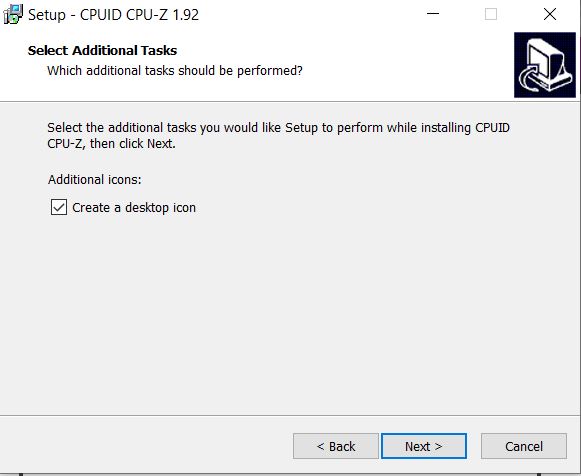 Run the softwar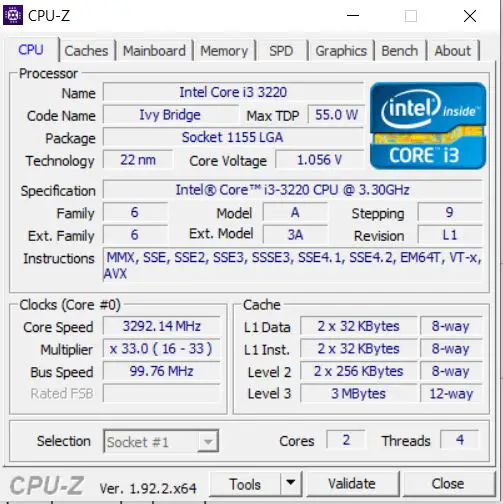 You will find many option: CPU, Caches, Mainboard, Memory, SPD, Graphics, Bench and About CPU-z. Click on Mainboard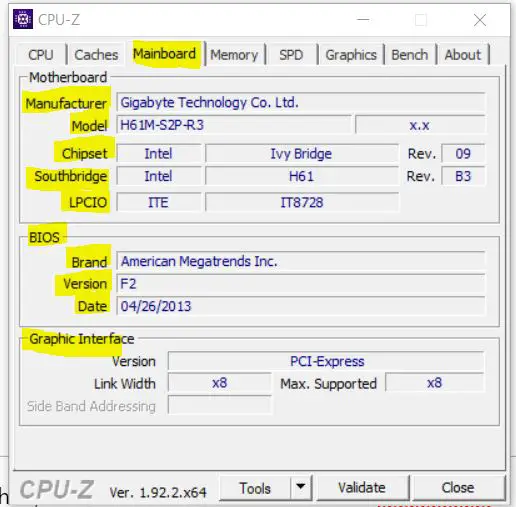 Now you have found all about your motherboard: Manufacturer, Model, Chipset, Southbridge, LPCIO, BIOS brand, Version, Date, and Graphic Interface.
Best way to select the motherboard
First you have to decide for your requirement:
You need to purchase a motherboard for Gaming.
Motherboard for your home/office work.
For powerful works like rendering, streaming, or 3d image building.
The second step, you required to take is deciding which processor you are going to purchase? Whether you want to go for Intel or AMD for your CPU. Both processors have a wide variety of different prices and performing levels. You need to focus on all the factors mentioned below while selecting the motherboard.
Processor socket: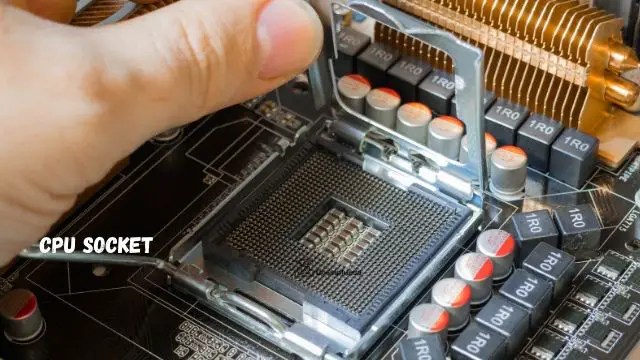 Every motherboard contains a processor socket also called a CPU socket mainly includes Pin Grid Array (PGA) or Land Grid Array (LGA) that helps to communicate with other components of the system.
The very first step to select a motherboard is to select the Processor socket. AMD and Intel both have a different socket for there processors, but it doesn't mean that every intel processors are compatible with any motherboard of intel. They have different socket no. You have to look at your device documentation(datasheet) to ensure it's compatibility with the processor.
There are various sockets available and based on the pinpoints.
List of x86 CPU sockets and slots: Click here
For example the modern socket LGA 1151 for intel and AM4 for AMD.
Form factors:
It provides you with information about the number of slots required, the case's size, and many configurations related to motherboards.
Laptop's motherboards differ from the computer because of the manufacture and size difference.
 Few Form factors are mentioned below related to the desktop motherboard –
Extended ATX or eATX: They are big in size, used for server or workstation, and expensive.
Mini-ITX: Compact size motherboard, affordable price, but have low expandability
Micro ATX: Smaller than ATX
ATX: I will suggest this motherboard, they are the standard size board, decent rigs, value for money and highly expandable
Chipset: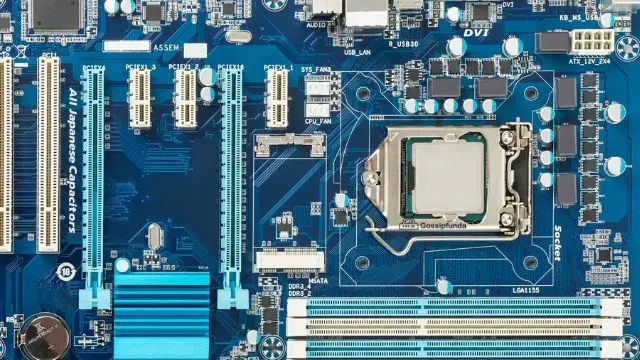 Chipset is a "Data Flow Management System" which handles the data flow among the processor, RAM, and peripherals
It is made up of silicon material, works only with some of the generation of CPUs.
The same socket may have different Chipset, So you need to choose the best one according to your budget.
It makes a secure connection between expansion and storage devices.
CPU connects to RAM and PCI-E lanes, i.e., expansion slots. Chipset controls other functions and acts as a hub.
High quality or standard chipset is provided with more number of USB ports and expansion slots.
The chipset represents a vital purpose in defining system performance. you
RAM:
The motherboard consists of slots that are designed for RAM modules. RAM helps to store data fastly. Various programs can be controlled by high-speed RAM. They are in the form of computer chips.
First, decide your requirement, then decide on how much RAM is required for your work.
After deciding to see the compatibility of RAM with the motherboard.
Presently RAM is available in three variants: DDR3, DDR4, DDR5 no one asking for DDR2 these days. Each type of RAM has different Frequency and speed of working. So, before installing it into the motherboard you must see the compatibility(Intel 100 Series, Intel 200 Series, Intel 300 Series, Intel X299).
BIOS:
BIOS stands for the basic input/output system.
This factor helps your system to boot up.
It also enables your system to get started and start testing numerous hardware that is connected to the system.
Advanced versions of motherboard refer to BIOS as UEFI (United Extensible firmware interface).
UEFI is more advanced than the BIOS as it consists of a modern GUI (graphical user interface) and boots up the system fastly.
Internal connectors:
Cables are required to put up the connection in the motherboard.
You should refer to the manual provided to connect each cable to its appropriate place.
Connectors and headers
SATA connectors
PCIe power connector
They are provided with headers of USB 2.0, 3.0, and 3.1.
For water cooling, system and CPU, it has a fan and pumps headers.
It is given with a 24 pin power connector.
M. 2 Connectors are adjusted in the motherboard.
External connectors:
Controller managers help the device to connect with external devices.
CPUs integrated graphics enable your device to connect with the computer using certain ports provided on the computer.
Some ports are given below-
DisplayPort
PS/2 port
Thunderbolt port
USB port
HDMI port
Audio ports
There are specific audio ports available on the motherboard.
3.5mm audio ports are available for the purpose of headphones and microphones.
This audio port enables the system to connect with variable speakers.
These are some factors you need to focus on while selecting the best motherboards for you.
You must observe carefully that the motherboard has all the external/internal as well as an audio port that is required for you. Compare with many similar motherboards and purchase the best one.
Budget
The last factor according to me is Your "Budget". So the best way to select the motherboard is All features at an affordable price.
Gaming Motherboard Selection
The factors mention above will be same for Gaming Motherboard, however interesting facts for the game lovers to keep in mind while purchasing a gaming motherboard.
Performance: One of the major factors that every game lover wants to know. High RAM and processors are the Main forms for good performance.
PC size – Many of us wanted a big screen with a sound performance system for gaming purposes. So it varies according to the need.
Design– Different designs are available for different models corporations to give various alternatives such as liquid cooling, paint jobs, and colored cables.
Pricing- Creation and system features that are provided to the consumers decide about the pricing.
Upgrading– Many of us desire for investment. Did you also dream of it? You can invest by selecting that motherboard that provides you with a future need or upgrading the system. So it can easily be swapped with advanced characteristics.
Compatibility- Parts of the motherboard should be compatible as per the models.compatibility is the major issue for a system to perform various actions.
Ports- Different ports allow your system to work effectively.USB ports and thunderbolt helps your system to improve the speed of the device.
Storage drive– As you are aware of the advancement; besides it, storage also increases for every purpose. There are large files to accommodate different tasks. The storage system should be influential.
These are some facts you should always keep in mind while purchasing a gaming motherboard. Now, we have chosen some processors and going to find the compatibility of the motherboard for those processors.
Which motherboards work with a Ryzen 5 3600?
There are various motherboards available in the market, but it should be compatible with the device also. Ryzen 5 3600 is compatible with many motherboards. We have provided you with the best motherboards for it.
MSI B450 Tomahawk
It is famous for its entry-level motherboard.
MSI B450 Tomahawk provides consumers with compatible performance.
Gives the best VRM quality and quite fantastic connectivity.
It provides you with –

Type C USB
Six SATA ports available
4 DIMM slots are available
Impediment
Single M.2 slot
No Vcore offset
| | |
| --- | --- |
| Chipset | AMD B450 |
| Storage | 4 × DDR4 DIMM, max. 128 GB |
| Memory | 1 × M.2, 6 × SATAIII |
| Wi-Fi | No |
| CPU Socket | Socket AM4 |
| Compatibility | 1st, 2nd, and 3rd Gen AMD Ryzen |
B450 Gaming Pro Carbon AC
It gives you the best high performance.
B450 Gaming Pro Carbon AC is basically perfect for overclocking purposes of Ryzen 5 3600.
It gives you integrated Wi-Fi in it.
RGB is provided that works for a system.
The sleek design makes the motherboard easy to adjust to.
BIOS interface is given in the system.
It is one of the preferred products for Ryzen 5 3600.
Specifications
| | |
| --- | --- |
| Chipset | AMD X470 |
| Memory | 4 × DDR4 DIMM, max. 128 GB |
| Storage | 2 × M.2, 8 × SATA III |
| Wi-fi | Yes |
| CPU Socket | Socket AM4 |
| Form factors | ATX/Mini-ITX/mATX |
MSI B450I Gaming Plus AC
It is the motherboard that is preferred concerning ITX.
MSI B450I consists of VRM with 6+2 phases.
It has a BIOS interface and a heatsink that makes it an excellent product.
Impediment
USB 3.1 Gen 2 not available on this motherboard.
Specifications
| | |
| --- | --- |
| Chipset | AMD B450 |
| Memory | 2 × DDR4 DIMM, max. 64 GB |
| Storage | 1 × M.2, 4 × SATA III |
| Wi-Fi | No |
| Form factor | Mini ITX |
| CPU Socket | Socket AM4 |
Best motherboard for i7-9700K
Gigabyte Z390 UD
You can find different models of Gigabyte Z390 like:
| Z390 AORUS MASTER | AORUS ULTRA | Z390 AORUS PRO WIFI | AORUS PRO | Z390 AORUS ELITE |
| --- | --- | --- | --- | --- |
It provides you with an incredible cooling feature.
It persists with a black and sleek design.
Gigabyte Z390 supports dual-channel memory as it has 4 RAM slots.
It allows you easy installation.
It can also give access to Intel Thunderbolt 3.
Supports Intel 8th & 9th Gen Core i9/i7/i5/i3 Processors.
Specifications
| | |
| --- | --- |
| Chipset | Intel Z390 |
| Memory | 4 × DDR4 DIMM, max. 128 GB |
| Storage | 1 × M.2, 6 × SATA III |
| Wi-Fi | No |
| CPU Socket | LGA 1151 |
| Form Facter | ATX |
MSI Z390 MEG GODLIKE
It provides you with multi-GPU support.
MSI Z390 has an excellent cooling feature.
It persists with insane RGB lighting.
MSI Z390 has a functional appearance too.
Specifications
| | |
| --- | --- |
| Chipset | Intel Z390 |
| Storage | 4 x DIMM, DDR4, max. 128 GB |
| Memory | 3 x M.2, 1 x U.2, 6 x SATA |
| Wi-Fi | Yes |
| CPU Socket | LGA 1200 |
| Form Factor | E-ATX |
Above, we have provided you with the best motherboards for two different processors. There are many processors available, and for different processors, different motherboards are available.
Discount
If you love any motherboard then never ever wait for a discount, but still, you want to purchase at a cheap price then add the item in your cart and regularly view it for the lightning deal or the price drop.
Conclusion
Every system comprises different parts. There is a motherboard present in CPUs and TVs. It helps in various functions and also depends on the system that what type of motherboard do it need. We have provided you with many forms of factors that will help you to know about motherboards and purchase it.
This article "How to check which motherboard best for any processors?" can be essential for game lovers as it contains different facts that a gaming motherboard should involve. Check the crucial terms and make your gaming enjoyable. There are different processors available, and to them, a different motherboard is suitable. Take good knowledge and purchase a better, developed, and perfect motherboard for your system. Happy Computing!