To learn about the methods of How to change Admin Name on Mac let us first understand what is Admin Name on MacBook and its uses. If you have a MacBook, then you would have remembered that when we first bought a Mac, we had to perform some personalized information steps that are required to enter into it. So when you have turned on your mac then it requires some information to feed and one of these first setups is needed to enter your admin name on the mac that will be the name and folder for the owner of the MacBook.
But in case you feel that maybe you wish to change your admin name after some time, there is some way that you can perform to change your admin name on MacBook. Admin name is that which appears below the logo of your mac when you turn it on. So, let's get started on changing the administrator's name.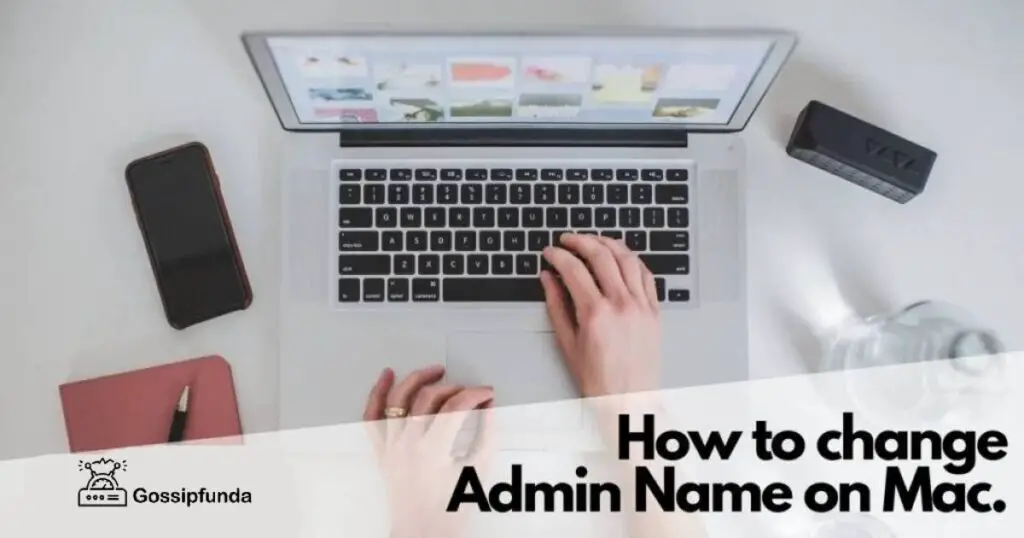 How to change Admin Name on Mac.
To begin this you don't need to download or do anything hectic. In very few steps you will be able to change the admin name. You are required to change your name via your account that has logged in.
Required steps to follow:
Go to the Apple menu in the upper left corner of the screen.
Select System Preferences from the drop-down menu.
Next, select users and groups.
Now, select the padlock symbol that is on the lower left-hand corner of the dialogue box that appears on the screen.
Enter your choice username and password.
Now, just click the control key and click on the admin name.
Lastly, click Advanced options.
It's time for you to change the Full name as you want it.
To Change the Admin name you require an account id, but if you do not have any account setup then set up your account first and then change your admin name accordingly.
Steps required to follow:
Go to Finder and click on Go in the menu which is at the top of your screen.
When you click Go to the Folder, a dialogue box will open on your screen.
After that select users from there.
Now, you are required to locate the folder that you wish to change and then write the name you want it to as a new name.
Enter the recent Admin name and password.
After that repeat all the steps that are given above. I hope you have understood very well how to change the admin name and it is very easy to do this. So anyone can easily change the admin name in just a few steps.
How to change Home Folder Name?
For changing the mac user account and directory name you are required to change your home folder name and the steps are given below to do so:
Go to the menu and click on the Apple logo of the account whose name you want to change.
Now logout.
Try logging in with a different administrator account, or if you don't have one, establish one and log in.
After that go to drive ->access -> select users folder.
Go to Finder and click on Go and select the computer where you choose Macintosh HD.
After that, open the user's folder and find the directory whose name you want to change, and select it.
After selecting it, rename it.
Now you are all set to change the folder name.
How to delete a user or group on Mac?
In case you are an admin and you wish to delete those accounts that should have no longer access to your MacBook. Then you can delete those accounts as admin.
Steps to follow:
On your Mac, go to the Apple menu and select System Preferences.
Select Users and Groups from the drop-down menu.
If there is a lock icon you can see then click it to unlock the preference pane if it is not unlocked.
Click the Remove button after selecting the user or group you want to eliminate.
That's how you can delete users on mac.
In case other users are logged in currently on mac then you can't select them so for that you are required to follow the steps:
Save the home folder and select "save".
Select " Don't change the home folder ".
After that Remove the users' folder from the computer and choose" Delete the home folder".
Delete a sharing-only user or group on your MacBook.
After that click Delete user.
How to set up groups on Mac?
Multiple users can share the same access privileges by joining a group. WE can enable a group particular access to any folder or file that the group can access.
Steps for forming a group include:
Select the Apple menu on your MacBook, then system preferences.
After that click on Users and Groups.
Is there any lock icon at the bottom, if yes then click it to unlock it.
Select the Add option.
Then click on the new account and select the group.
Enter the desired group name and then click on create the group.
Select each user and add it to the new group.
Sharing settings can also be used to control whether or not group members can share files and displays.
By following these steps you can easily and successfully create a group.
What functions occasional users log in as guests can perform?
There is a function that allows other people to use your mac temporarily as a guest id. Where you need not add them individually as users. Guests cannot be able to change their computer settings. They are not required to have a password for logging in. When remote login is on in sharing preferences then they cannot log in remotely.
How to Customize the Login experience?
If you are a mac user and want to specify how your login window looks then you can make your wish true by following a few steps:
Select system preferences from the Apple menu on your Mac. After that click on Users and Groups and then click Login options.
At the bottom left you will see a lock icon just click it if it is locked. Click the automatic login and then you will see a dialog box and there choose the user. As you have chosen the user so whenever mac will start the user will get automatically logged in.
So these are the steps for your login experience.
Where can you use your Apple ID?
Your Apple ID is your login and password for Apple services including the App Store, Apple Music, iCloud, messenger, FaceTime, and more. It stores your Apple ID and password, as well as all of your contact, financial, and security information.
Services that you can access using Apple Id are as follows:
App store
Apple books
Apple Music
Apple online store
Apple podcasts
Apple retail services
Apple Store app
Game center
iCloud and iCloud+
Conclusion
So here we get to know about how to change your admin name and also get to know what is admin name. It is very easy to change the administrator name on your mac. After reading the whole article you will be able to make changes as you want and there is also no risk of losing data while changing your admin name. Your changes are also considered permanent. If you wish after some time to change your name you can repeat these steps and change it as you wish. Thanks for reading our article and showing interest. Keep reading more articles on our site for some other interesting and useful methods.
FAQs
What is the full name and short name of your MacBook?
The full name is the text which displays under the login icon of your mac and it is considered as users' first and last name.
Whereas, the short name that a computer uses for the validation of resources on both computer and external sources such as websites and file servers.
How do you rename a device in your iCloud?
There is nothing much different. You need to rename them on your device. For iPhones and other iOS systems. Follow these steps:
Go to Settings.
Click on General.
After that click on About.
Click on Name.
That's how you can rename your iCloud.

How to Switch Accounts using the menu bar on MacBook?
Steps required to follow:
You are required to click on the fast user menu in the menu bar and select your username.
The fast switching menu can be found in the screen's upper right corner.
Enter your password there and then click on Return.

How to switch accounts using the control center on mac?
Yes, If you wish to switch accounts then it is possible by following some easy steps :
Open your mac and then click on the control center that is present inside the menu bar after that click on the user icon.
Select your username.
Enter your password there and then click Return.