Just how frustrating and annoying it is when you are eagerly waiting for a message for a while now. Suddenly a message notification does pop up on your mobile screen! You're all excited and ready to check and respond to that message. Until you open it and realize it was a spam message after all, And in this article, we are going to talk about How to block Email Text Messages.
I'm sure every single one has been through that, haven't we? Isn't it the most annoying thing when this happens? These messages often ask us to either tap open a link, open an attachment, call a number, and whatnot. It all seems harmless but it is not. These messages that appear out of nowhere are all done very purposefully. These spam text messages are also known by the term robotexts.
These texts do not come from another mobile phone, it is assumed to be sent through different mobile devices but it truly isn't. It is sent through a PC or a computer if you will, the person sending out these robotexts sends a massive number of these texts through an email or other messaging platforms. So it is indeed easier to just ignore them but getting rid of them and not putting up with them is a better solution. Blocking the sender is a substantial way of getting rid of the problem.
How to Deal with spam messages
Now in this article, It will be explained thoroughly how to deal with a robotexts or email text if you prefer. Let's begin with the easiest one first.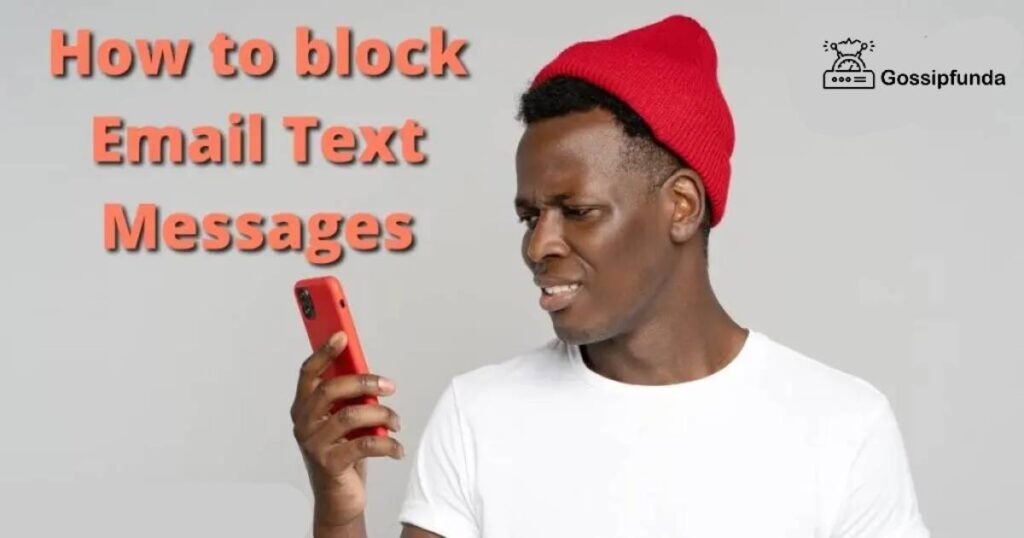 Ignore spam messages
What we don't know surely won't hurt us right? Or in this case, what we don't see and respond to will not hurt us. As also mentioned earlier ignorance is bliss, ignoring and not responding to these messages is the easiest way to deal with the problem.
Under any circumstances, you must not, ever, interact with these messages. Hypothetically speaking if you do end up interacting with it and press on the given link. This may attract system malware, virus, or any kind of bug straight into your device. Again hypothetically speaking, you do respond to that message. This action will simply tell your scammer that your number is legitimate. It may further lead to more incoming junk messages as such, which is never a good thing that's for sure.
Report
One other thing that you can try is by reporting the said number/email. It is relatively easy to report a spam message. The device you are using gives out a warning suspecting that it is a spam message. You just have to click on the option which automatically appears once you open up the message window. Click on the option that reads report spam, as shown in the image attached below.
There is also an alternative to this. To do this on an iPhone you can forward the message over to someone else. Text this new message to 7726, it spells out SPAM. The above-mentioned number works for AT&T, Verizon Wireless, and T-Mobile companies. All of these companies will record this and make sure that this spam does not appear again.
Block Email Text Messages
This step is what essentially this article is about. Blocking the spammer will be explained step by step, thoroughly so that you know exactly how to deal with this situation.
Now if you are an owner of an android device follow these steps correctly. First and foremost open up the messaging window on your device. After clicking open the window, scroll and find the spam message. After figuring out which message you are trying to block, long press on the message. Once it's selected, if you want to block multiple messages at a time select as many as you want and then continue.
After selecting the messages click on the three dots that appear at the top right of your phone screen. Once clicking on it, a few options will appear, one of which will be blocking the messages. Look at the screenshot below for better clarity.
I'm sure pictorial representation makes everything easier for everyone, right? Now moving forward, once you tap on the block option a message will pop on your screen. One as the following picture suggests.
You are supposed to click on the "ok" option. Once that is done the number will be blocked and straight out of your life. You will never receive any messages from that address ever again, well unless you unblock them, which you probably should not do. 
Now moving on to the ios users. If you are a recipient of an Apple device then you are advised to follow these steps to block an email message/spam message. Open up the messaging application on your ios device. After opening that scroll to find the message that you're looking for. Once you find which one you're going to block, open that specific message. That being out of the way, click on the address from where the message came from. It should be on the top of your screen. Click on the "info" button. Once the next screen appears click on the "block this caller" option. Next, the final step is clicking on the confirmation. 
Now you can rest easy because you will never receive any message from that address ever again. However, this approach does have a drawback. Generally, which is more often than not, spammers once blocked tend to use another number or address to continue to pester you.
3rd party apps to block spam calls and messages
There are a few third-party apps for both ios and android users that can help you in getting rid of these spam messages and spam calls as well. 
Robokiller- Call blocker
So, for android and ios users there is this app called "RoboKiller". This is a paid app. It costs about $3.99 every month and $29.99 a year. You can install it from Google Play Store for Android and App Store for ios users.
This app is a spam-call blocker. This application analyzes the phone number, the attachments, links, or whatever it is, deducing whether it is legitimate or not. Once it recognizes that a call is possibly a scam it automatically blocks it and adds it to the blocklist immediately and effectively.
SMS Blocker
Another app that helps us get rid of spam text messages is "SMS Blocker", this app is specifically for Android users. This app rectifies if the content of the message has the potential of being spam. If it does not seem legitimate then the application effectively blocks the number or email address.
These apps may have glitches or malfunctions sometimes though, but that is to be expected. It can be a reliable source of getting rid of spam messages and calls as well.
Conclusion
Spam is a common occurrence these days. A lot more common than a person might think. It is hard to understand the mentality of a person who is sending the spam, it is questionable whether they intend to harm or merely advertise their businesses. But it is better safe than sorry. So we must stay as far away from this pesky spam. 
Every way in which you can deal with the spam issue and How to block Email Text Messages has been covered in this article. Whatever information you might require will be available for you, to help you out. 
All the safety tips have been mentioned and are there to help you through whatever situation or problem you are facing. All in all, protect yourselves from these spam messages and even calls for that matter even if you will have to block Email Text Messages. 
FAQs
How do you know if a text message is spam?
If the number or the address is shady or questionable then there is a possibility that the message that you have received is spam. There are other tells also that may hint whether a message is spam or not. Winning in a lucky draw you never even enrolled for seems like a pretty legit sign that the message is spam. 
What is the difference between a text message and an email message?
A text message is a message that appears from a reliable source or to simply put it from relatives, friends, family, etc. whereas an email message is from an unreliable source.
 Email messages are spam. They are harmful to your device and may lead to your phone being infected with a virus or even information leaks in some cases.
Which is safer: emails or texts?
Both of the sources are used abundantly in today's world. However, both of them have their shortcomings. Regarding privacy, it is best if you encrypt both text messages as well as emails. To keep your data safe it is essential that you encrypt it so nobody can have access to it. 
Can email be sent as text messages?
Yes, it is indeed possible to send emails as text messages.
What happens when someone opens the link given in a spam message?
If someone interacts with the spam message, it may likely give a direct pass to a virus or malware to enter your device. Which is what these messages intend to do. 
Why do I get so many spam messages?
Spamming is also a way of cheap advertising. So some people intend to harm whereas some only intend to advertise their product/brand or whatever it is they wish to advertise.