Nowadays many people with dual sims in their mobile phones face issues like which sim is to be used. We can receive messages from both sims and we can send messages from both sims. Just we have to enable that feature in our mobile settings. We can select which sim card to use and this changes we can make it for caller settings. We can make calls and messages from both sims. If we recharge data with only one sim card then we can use that data for sending messages through another sim. For dual sim phones, there is no option directly to describe which sim they are receiving messages currently. In another case, we can enable only a single sim and use that for calls and messages. But we can go check it by following a few steps which we mentioned below.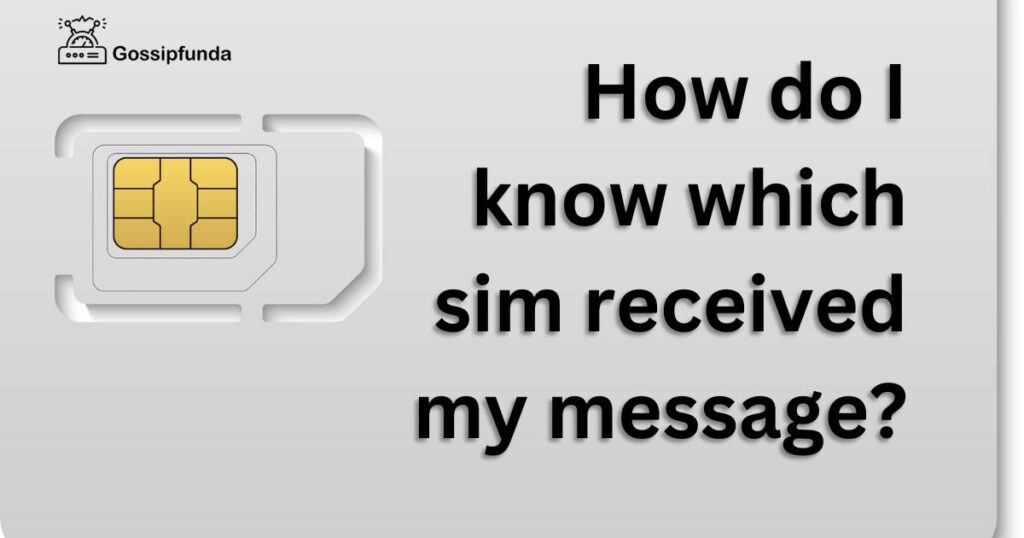 The method to identify the messages that which SIM received it
Open the messages app
Open the message which you received
Next long press on that message
Now we will get the precise details about the message
We can find to which number we got it
But in some cases, like if we are not having dual sims on our phones then message details like phone numbers are not displayed. There are many model mobiles where when a message pop-ups we can get the sim details.
Why is my second sim not receiving any messages?
Sometimes when we need to enable the dual feature settings on then this will happen.
If we make sure to enable both then we will receive messages and calls from both sims.
Few steps to follow to enable the dual sim settings:
 Open settings app 
Open connections in settings
There we can see the sim card manager
Open sim card manager
Then do set on for both sims
If we want to get messages only from the second sim then we can enable only the second sim. Now if we do this we won't get any messages and calls from the first sim.
Can I receive messages from both sims?
If we make sure to activate both sim cards at a time then we will receive messages and calls from both sim cards. So go to settings and activate both the sim cards. If we have only one sim card then this is very easy to maintain calls and data. Mobile phone with dual SIM cards gets two separate mobile signals. So we can make multiple calls and messages from different sim cards from a single device. We can use mobile data networks from both sims but we have to use them at a time. When a single sim is activated then we will get only messages from that particular sim. We will not get messages from sim 2, so by activating both sims we will get messages and calls from both.
Read Also: T-mobile account login and troubleshooting?
How do I switch from SIM1 to SIM2?
Open the mobile apps
Go to settings
Next, go to sim cards and mobile data
Now select SIM1 or SIM2
So select the preferred network
If we follow the above steps we can switch between sims very easily. Sometimes if we use mobiles with only a single sim then there is no need to switch sims.  
How to call with Sim 2 if SIM 1 is the default
Open the mobile settings. Then go to sim cards and mobile data. Now select sim cards. And select sim 2 as default or enable sim 2. Now we can make a call from sim 2.  And vice versa.