Grammarly Plagiarism Checker
One of the best Plagiarism tool: Grammarly Plagiarism Checker. Grammarly is an American technology company that developed a digital writing tool using natural language processing and AI (artificial intelligence). This app has the privilege of contextual spelling checking, punctuation, advanced grammar checking, word choice, plagiarism checking services, along with suggestions for clarity, vocabulary enhancement, tone, and delivery style regarding content writing.
This app was first created and developed by Alex Schevchenko, Max Lytvyn, and Dmytro Lider in the year 2009. The headquarter of Grammarly is situated in San Francisco, California, in the United States. Moreover, you can keep a check on documents, emails, essays, and many more. Years ago, Grammarly was a startup. But it's creators, in spite of taking the stakes of Grammarly down in San Francisco, never made an attempt to a classic vintage funded startup. Instead, they decide to promote it by pursuing user growth and the amount of capital that will be earned. This decision did not go in vain. From 2010, their cash flow was escalating heights. Just to add a feather to their cap, within just 5  years, they have thousands of universities signed for their app.
Over the years, Grammarly was utilized by the students to check their papers. That was as simple as pie. You just need to upload the content writing or text in the browser-based window and just click the OK button. Yes, that was enough. Within a microsecond, the results are out. That was the prime purpose of Grammarly since then.
Features of Grammarly
Grammarly dives deep into your work and analyses each piece of text and inspects for errors. It is the most eminent spelling and grammar checker on the internet with 10 million active downloads on PlayStore and 73 Thousands reviews of 4.1 ratings. The premium version of Grammarly is a step ahead of the free version. It offers the best writing practice suggestions and trending writing styles. Let's get deep into what Grammarly actually does.  It can teach you anything you need to know and learn.
Writing Style
This attribute of Grammarly provides tips, suggestions, and advice about different and trending lifestyles. This feature is not much used by the users of Grammarly and yet the most unpopular feature of it. To illustrate, it is pitch in you to cut short, long sentences, readability, and other actionable insights for enhancing the writing skills. If your goal is to become a renowned author in the future, this is absolutely the best for you.
Plagiarism
As we all know, plagiarism is case sensitive and is punishable in the eyes of the law. This feature scans the entire document for any sort of piracy, which may be intentional or unintentional. Well, not every plagiarism is intended, which is why this app is here to witness you from doing any sorts of plagiarism while writing. Now you can publish and upload any content on the internet without worry.
Use Tool Grammarly Plagiarism Checker: Click Here
Spell Check
You might have got the idea of what Spell Check means. Are you saying that you are not good at spelling but still want to be an author? Don't worry, Grammarly's Spell Check has got your back. It keeps a weather eye on any spelling errors that have been occurred. This feature is more broadly powerful enough than any other version of Microsoft Word spell checker. This has the classy accuracy, and yet it is the best feature of Grammarly.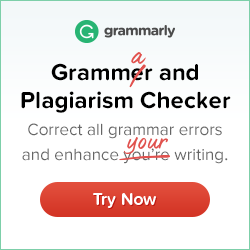 Grammar and Punctuation
This feature of Grammarly inspects and rectifies advanced and yet the basic punctuation and grammatical mistakes such as misplaced fragments, missing commas, run-on sentences, and alliteration. If you one of those suspicious writers who have the curiosity to know why the text is considered as a mistake, then Grammarly's Grammar and Punctuation feature will make it crystal clear for you. This helps you to escalate your knowledge. 
Use Punctuation Checker: Click Here
Why is the correction of English text important?
Whether you are into Digital Marketing or campaign or creating projects or completing your content writing internship, it is significant for your writings to be accurate. If you want your document or project or any certain text or relevant emails to be flawless and to prevent yourself from misinterpretation and inaccuracy caused by vocabulary errors, spelling errors, or grammatical errors, then you obviously requisite an app or a website to put you into the right track. Therefore, a free online Grammarly app is invented to burry your woes. Or else the whole work of yours will go in vain. You need a guide for keeping you in check with contextual grammatical errors, spelling, and punctuation so that your work can stand out from the crowd.
Why should you use Grammarly?
Credibility
Grammarly's spell checker allows you to build credibility for a business person, employee, student, writer, and publisher. In the corporate world, because of poor communication, it leads to a lousy impression, delays, errors, misunderstandings, lost clients, and deals. I am sure you don't want that to happen to you, right?
Advanced Correction
Some features have inbuilt error correction features. But these attributes are not enough to cover the grammatical errors. To be honest, the word processors have the capability to inspect and rectify spelling errors but don't give a damn about punctuation errors and contextual grammatical errors. The SEO Tools sentence checker works beyond rectifying grammatical errors and implementing complex corrections like modified misplaced.
Attention and Interest
It does not matter if you are a professional writer or not. You only need to take care of what the reader needs to interpret while reading your content. You just need some eye-catching content for the reader's attention. I know you don't want your reader's attention to get diverted to your spelling mistakes. Well! Grammarly has it covered.
Improved Skills
This is a fact indeed that we learn each and every moment of our life. It will be not wrong to say that once your mistake is rectified by yourself, then you never commit that again. Because we learn from our mistakes. With Grammarly, you get a detailed description of your mistakes and also the answer to why it was incorrect. This will undoubtedly pitch in with your grammatical and spelling errors.
Authority
Believe it or not! Silly mistakes make you look like you are dumb. Always remember your first impression is your last impression. Have a long-lasting impact on the higher authorities by your flawless writings. NOW you can carefreely say Goodbye to all those text errors. Start writing flawless content, just like a renowned professional author.
Time-Saving
Let me put you a question. What is the most precious thing you have right now? Time, ok. Do you value it? Yes, I'm pretty sure you don't want to waste it anyhow. You can't deny the fact that keeping a check on your grammar, writing style, spelling, and punctuation while writing or after writing content is a tedious and time-consuming task. Well, we are elated to inform you that Grammarly has also got that covered.
If you think that Grammarly's prime purpose is the functions mentioned above, then you are wrong. Let me introduce you to the brighter side of it. Nevertheless, it has SEO Tools (Search Engine Optimization). Grammarly is equipped with many other tools. Grammarly Plagiarism Checker, Grammar Checker Online, Word Counter and Character Count, Comma Separating Tool, Change Text Case, Article Rewriter Pro (Spinner). So, what are you waiting for? Let's have a look at them in detail.
Use Grammar Checker: Click Here
Grammar Checker Online Tool
This feature of Grammarly inspects and rectifies advanced and yet the basic punctuation and grammatical mistakes such as misplaced fragments, missing commas, run-on sentences, and alliteration. If you one of those suspicious writers who have the curiosity to know why the text is considered as a mistake, then Grammarly's Grammar and Punctuation feature will make it crystal clear for you. This helps you to escalate your knowledge. 
Article Rewriter Pro (Spinner)
This tool is best suited for bloggers, content writers, website owners, or anyone ou there who is interested in writing original content. The function of this tool is to change the article taking into consideration not to amend the meaning of the article, which is conveying. Moreover, this tool has the capability to turn any article into other languages such as English, Indonesian, French, Dutch, Turkish, Spanish, German, and many more. This app is not only used in some countries but also used at the international level. You are now free to write any articles on any language. It will help you to convert any piece of text such as posts, paragraphs, articles, or line unique.
The first thing you need to do is to copy and paste your writing, which you want to be rewritten. Then this tool will scan for every possible synonym of every word possible to make it look better. Don't worry! On this list, you will be able to find your best-suited word for your content. It is popularly known as a paraphrasing tool or reword tool.
Grammar Checker Online
This is a free online grammar checker to rectify contextual grammatical errors. The rule is simple and straight forward. You need to upload the written content on the space provided, or you can just simply copy and paste. Once your article has covered the first step, then you can straight go for this step to rectify your errors.
Online Md5 Generator
This tool helps you with transporting and sending messages safely. But what is Md5? Well! Md5 stands for Message Digest 5. If you enter any string which you want to encrypt, then it will turn the string into Md5 hash. An Md5 hash is a 32 digit hexadecimal number made by using a cryptographic hashing algorithm. Once this is done, then you can ensure to generate an Md5 hash to the recipient. After accomplishing all the mentioned steps successfully, go for decrypting the Md5 hash to yield the same results so that the integrity of such things are verified.
Article Density Checker
This tool is yet the best, convenient, and free online tool on the internet provided by a small SEO tool. According to advanced science, Density is defined as mass per unit volume. But how is it related to the article context? By using this tool, you can inspect the ratio of the number of keywords by the total number of keywords.
With the help of this tool, you can also check for the number of percentages and position of word used in the content. If we talk about SEO, it is quite useful to recognize the density of the article. In brief, with the higher density of the article, it will be helpful else the article with lower density does not support optimization. It is very convenient to use also by the beginner. At first, you just have to copy-paste your content on the space provided. Then it will show the word with the position with a percentage and also the word count.
Word Counter and Character Count
By the title, I am sure you might know what does the word counter, and character count do? The function of this tool is simple. The word counter and character counter is a crucial element of SEO. It helps to count the total number of words in your content. Manually, counting the total number of words is a tedious task, and you often might get an inaccurate count.
Moreover, if you check it again, then it is yet a headache and still not trustworthy if the number varies in first and the second attempt. To ease your work, this SEO tool has been introduced to end your woes from the roots. It not only counts the total number of words in the content but also informs about the total number of character count. If you want to use it, then follow the steps. First, you need to copy and paste the entire content written by you in the space provided. Now, you have to click on the count word button. Once these steps are accomplished, the tool will count the total number of words and characters and show the results within seconds.   
Change Text Case
It is a known fact that we use English writing on a daily basis. Sometimes, it is essential and requisite to change the upper case of the letter to lower case or lower case of the letter to upper case. To illustrate, changing a text is described as changing the case of the existing text into another upper case, alternate case, lower case, and capitalized case.
If it is for a few sentences, then it is not that difficult. But if it is for a block of sentences and paragraphs, then you definitely need to use this tool. Therefore, this SEO (Search Engine Optimization) tool comes into play to facilitate and conceal with the change of text. Beneath are the steps mentioned to do the same for you as well. First,  you need to upload your content or just simply copy and paste it. Then select options as and when required.
Grammarly also has the privilege to suggests you with stylish and common suggestions. Here are some listed below.
Word Overuse
Tautologies
Ambiguous or Incorrect pronouns
Confusion of lie/lay
Adverb Overuse
Word Redundancy
Run-on wordiness and sentences
Ambiguous Modifiers
Sentence and Phrase Structures
Best Comma Placement
Could of instead of Could have
Grammarly Premium
When it comes to checking for grammatical errors on the internet, nothing can beat Grammarly Premium. The one which you get free for checking your mistakes in writing on the internet is the free version of Grammarly. But in the case of Premium, it is just a few steps ahead of the free version of Grammarly. It includes more number of context, structure, punctuation, grammar, and sentence. The features of Grammarly Premium are as follows-
Unclear Structure
Wordiness
Insensitive Language
Writing Inconsistencies
Overuse of specific Words
Insensitive Language
Advanced check of punctuation, context, grammar, structure
Grammarly Plagiarism Checker
Vocabulary enhancement suggestions
Genre specific writing styles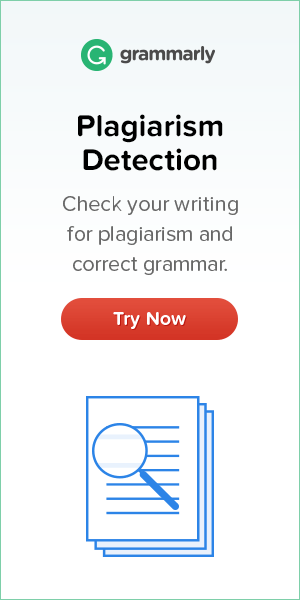 Grammarly Review
In a nutshell, Grammarly is easy as pie to use and probably the most powerful yet reliable as well. This is what a professional editor and the founder of two professional editing companies by trade who has been using Grammarly has confronted. Whether it is emails and messages in Gmail, Outlook, Messenger, Yahoo or Documents, and Projects such as Slack, Google Docs, Jira, Salesforce, or Social Media platforms like Twitter, Facebook, Linkedin, Medium, it works conveniently like everywhere.
The free version is yet the best, but there is also a premium version of Grammarly, which charges $29.95 per month, or you can choose another package of $139.95 per year annually. To be honest, this app cannot be a competitor to a human editor. Because every writer has a different language style. This app can be used by students, bloggers, content marketers, copywriters, business writers, professional writers for casual writing, professional writing, hobby writing, and also for social media posts, blogs, emails, and formal papers. In addition, you cannot just blindly trust on it for professional writing. It is definitely worth giving a try, and some writers might like it also. 
Customized Settings
Some customized settings are available on Grammarly and yet the best. Let's talk about their significance
Intent
The intent has different choices. Words such as describe, convince, inform, and tell a story has a descriptive meaning in the English language. Thus the software will try to understand the importance of narrative expression in a certain way. 
Audience
Your audience is said to be the backbone of your future. They can help you achieve greater heights but can also be responsible for the downfall of your career. Thus, you must be careful and aware of your audience's taste in reading. If you are using industry-specific and highly sophisticated words, then your content will only be accessible to some elite class experts people and not to the ordinary public.
Style
You need to have a crystal clear, in-depth understanding to distinguish formal writings and informal writings. The simple silly error in your writing can create great hazards like a break of deals, proposals, assignments, and emails. You need to know when and where you should use certain languages and phrases.
Emotion
It is defined as the physiological states associated with your nervous system deriving from one's circumstances, relationships, and moods. Emotions can be strong or mild. Like in this reality, everybody needs something virtual to distract them from the stress of reality. Thus they love to dwell in the emotions of the virtual world. This is often described as the most interesting parameter which holds the reader's attention until the last word of the content. The same content can be written and presented in different ways depending upon word choices and ways of expressing.
Conclusion
Grammarly is used by more than half of the world's population. It is a free web-based, Grammarly Plagiarism Checker, premium standard instant grammar, and spell checker tool for checking writings for errors in punctuation, spelling, and sentences. You can erase errors with flawless suggestions, and it will also allow you to edit those flaws within clicks. The inventors of Grammarly put forward the statement that the position at which they are present is damn exciting for them, but they claim it as the beginning. There are a lot more surprises to come and take the users' breath away.
There are more miles to go. If you are interested in download this app, then you can go to PlayStore and search Grammarly. Now you can install in it and be carefree about your important texts, documents, projects, social media, and emails. Everyone can become a great writer. Also, you can explore and give a try to some other features of Grammarly such as browser extensions, mobile app, Grammarly Web Tool, Desktop, and Microsoft Word add-in. Their prime purpose was to serve the humankind.