Do you face interruptions in game spoiling your mood?  It's time to optimize your PC or mobile.  Check out this article and explore about game optimization and also about overclocking.  Overclocking triggers your system's efficiency.  Your handset gaming can be energised by using these methods.  Acknowledge, analyse and then act.  Here, you can learn all about Game optimizing service.  Analyse it and act accordingly.  Let's start.
Game optimizing service
Basically, game optimization deals with refreshing the device for gaming purposes.  It involves hardware and software repairs as well as energization of it.  Several apps have been developed to manage the gaming apps and to optimize it.  Instead of manually managing the device by segregation and other refreshing procedures, using such kind of apps is a time saver.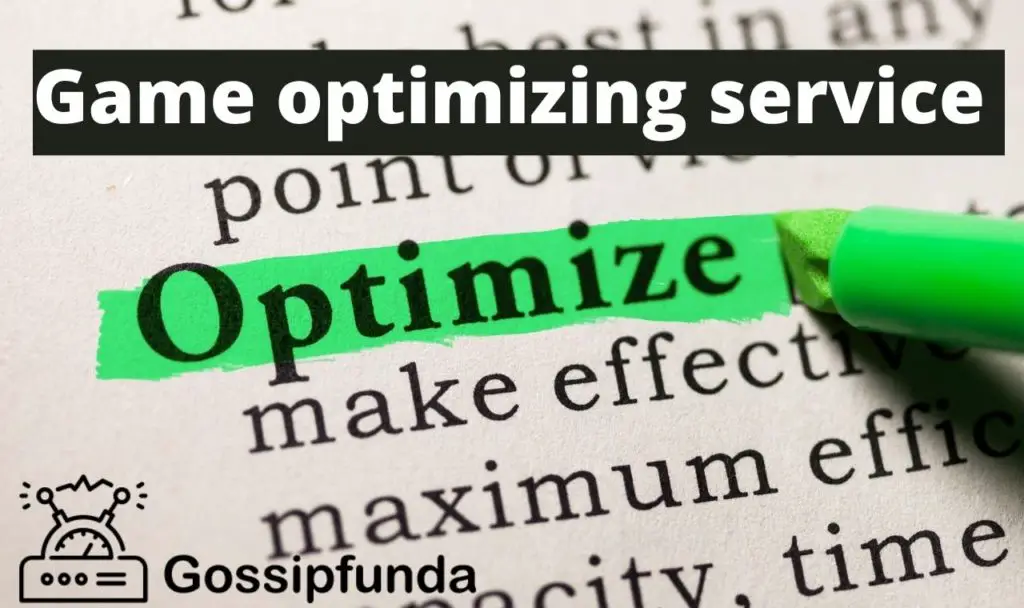 Game optimizing apps
If you're more interested in gaming, then you may need a well-equipped device.  Your device gets heated up quickly, but using such apps which will manage your gaming apps can save some resources of it and use it for any other activities or can give you a higher performance.
Learn more on our YouTube channel:
How an app functions in game optimization?
Regulates all your gaming apps in folder:  Doing so will help you to easily access the apps without searching it in the menu tab. 
Screen capture features:  Such software and apps have options to take a screenshot of your game and even capture videos during your gaming with one tap.  These facilities can help you to share your gaming victories and performances to your friends. 
Notifications to defragment: Apps when installed analyses your mobile phone and helps you to manage your files in the device.  It also suggests to uninstall background running apps which may occupy storage, consumer power and resources of the device. 
Effects in gaming:  Apps can enhance the effects which you face while playing a game and helps you to have a good gaming experience.  It includes
Shadow effects.
Reflection effects.
Ambient Occlusion
Depth of field.
Motion blur.
One such software which helps you for game optimization is the below-mentioned software.  Analyzing its specifications and downloading helps your device's performance.
Game optimizing service version: 1.4.02.2
Specializations
Package:  com.enhance.gameservice.
Version: 1.4.02.2
File size: 3.54mb (3714222 bytes).
Screen density: nodpi.
CPU Architecture: arm64-v8a, armeabi-v7a.
Minimum: android 6.0 + (marshmallow – API 23).
Target: android 7.1 (nougat- API 25)
Download Game optimizing service
As the name suggests, it deals with optimizing your game apps and helps you to increase your time of usage.  Included by Samsung Electronics in gaming is its goal.
Game optimizing service in PC
Install new/updated video cards:
Video cards or processors should be in an updated format to yield good performance in gaming.  Many software has been updated usually to feel a satisfactory experience.  Some of the famous and powerful updates are offered by ATI Radeon owners, Nvidia Ge force owners, and Intel HD graphic owners.
ATI Radeon owners:
Access the ATI website
Select your device and windows
provide the latest official driver
Download and install
Nvidia Ge force owners:
Access the website
Select your graphics card and windows
Start search
Update using the new video card available
See also: Nvidia control panel missing
Intel HD Graphics:
The older chipsets are the weakest on, it is no recommended to involve gaming in integrated Intel HD chipsets (such as the HD 300 or earlier).
Download the latest Intel HD Graphics
How to find what graphics card do I own at present?
By acknowledging the current graphics card and its features you can access the next version of it. 
Enter Control Panel < Hardware and sound < Device manager.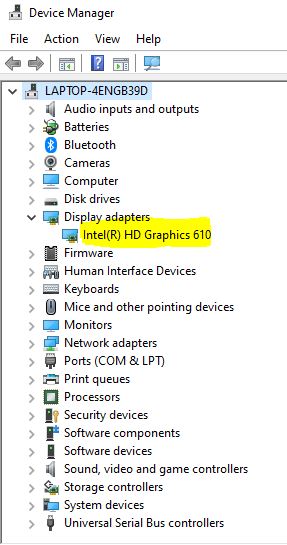 Optimal Changes in your settings:
This move can make help you to make a small difference only, even though it's effective.  The implementation process is much easier than any other effort.  You don't need to afford a costly software or need to accept a cost in your budget.  It costs nothing.
Disable the visual effects which are largely decorative.
This move can give your gaming software a minor speed.
 Window 10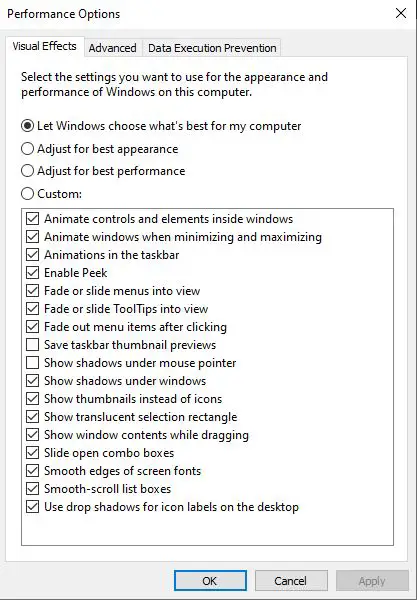 Type "performance" and select Settings.
Now choose to adjust the appearance and performance
Use Visual effects to adjust various customs and to disable it.
Apply it.
Windows 8
Type adjust visual and select settings.
Follow the step
Windows 7
Use the start icon to enter the Control Panel.
Search for "performance information and tools"
Here select adjust visual effects.
Now start your adjustments.
Manage the device well:
Well-organized documentation will decrease the chances of reducing speed.  Sort out in easily accessible folders.  Even If you've organized it well, the deleting of files can create a space that may be filled with the cache.  It can have a smaller effect.  To avoid such minor issues, clear cache data, and update well.  This process helps you not only in gaming, but it can also increase the speed of your windows as well as it can contribute towards the lifespan of the PC.
How to defragment the drive?
          By typing defrag in the search bar, you can have access to the process.  These processes can help you to optimize by directing you to different options making ease of the work.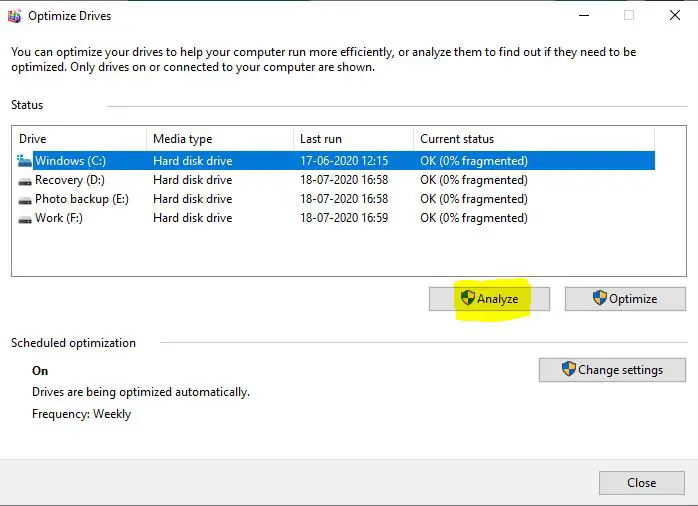 Select the analyze option to s defragment the folders.  The period differs according to the storage available in the device (maybe from a few minutes to an hour).    
Discarding the background apps:
Applications running in the background of the game software will affect the functioning of the PC.  Closing your other applications like web browsers can help you to organize the resources of PC towards investing in-game.
Next turn towards the hardware
Your hardware efficiency is inevitable in every program.  A much-needed initiative is your hardware up-gradation.  GPU will have an impact on the game performance, concentrate on the renewal and up-gradation of it. Working in a new GPU with an old CPU couldn't offer you an appreciable output.  Try to bag up the old ones and new wares.  We have another concept of overlocking which will energize the PC. 
Overclocking
Sage by altering some settings.  Generally clocking refers to the limit of performance by a PC, a higher clock rate gives a higher operation.  Usually, gamers may increase it beyond the manufacturer's specifications to enjoy extra benefits. This is called overclocking.
Effect of fewer games are more efficient
Restriction of in-built graphic features in a game will have an impact on performance.  Usually, it is done by GPU.  It analyses all the games installed in a PC and creates an optimal settings option to reduce the effects and make it function well. 
In case you're comfortable with manual adjustments then first have an analysis of all the features of the game. Some games may have a great impact on performance whereas some others may not.  Below mentioned effects are resource-heavy and worthy to even disable it.  They are:
Shadow effects
Reflection effects
Ambient occlusion
Motion blur
Depth of field.
Now let's move on to the issues faced by mobile game users who have game optimization as an in-built feature and users seeing it as an interruption.
Game launcher service from S8 to A 40
A one-stop solution to the growing issues in your handset. Organize it under a game optimization app (bloatware) to enhance the ease-of-access; simultaneously, here comes the relief…
Gaming tools and its usage:
Empower yourself with services by game tools to share, your gaming experiences without getting interruptions.  By entering the game launcher, select game tools, and explore the options.
How to sort out S8 problems?
In your new Samsung S8, you may face recurring notifications that disturb the user, to find a solution let's progress to a small process.
Open your settings
In the notifications section, select advanced options.
Tap on the three dots appearing in the right corner.
Select system apps
You can find a game optimization service.
Just disable it.
How about A40?
Nearly the same problem continues until this version. Optimize it with few clicks….
Enter settings
Select Apps option
As a three-dot icon appears on the right corner select the system apps option.
Enter the game optimization service
Have some patience to clear data/cache.
In case there are repeated interruptions, after (iv), click force stop to disable it.
This game launcher can manage your gaming.  So, think before you act.  If you wish to enable it again follow the steps till(iv) and toggle enable option.
Concept of Overclocking
When you want to squeeze out the usage of your hardware towards gaming, overclocking is a suitable option.  It enables the PC to function more than before.
Nowadays many firms express their no objection towards a safe overclocking.  This concept of game optimization increases usage by stimulating some hardwires.  Generally clocking refers to the limit of performance by a PC, a higher clock rate gives a higher operation.  Usually, gamers may increase it beyond the manufacturer's specifications to enjoy extra benefits. This is called overclocking.
Components
The components like Processors, motherboard, chipsets, and RAM are commonly overclocked.  All the parts which have a clock will be able to be overclocked.  But the above-mentioned parts can give you a great effect while gaming.  The process involves multiplying the Process Bus Speed (PSB) by an internal multiplier.
Process analysis
Before stepping to this method of game optimization aware, analyze, and adapt a step.  The hardwires used for overclocking decides the speed gained by the process. 
Pros
Increased performance in games, video editing, with zero additional costs. It seems like its cost-efficient but during the usage electrical costs will face a spike.
Spreading optimization:  If you overclock some specific components, it can spread the workforce to some related parts too.
Manual exaggeration of system parts:  You have the option to purchase a low-cost product and trigger its performance and enjoy a higher-cost product's effect.
Wipe your dusted equipment to renew it:  Use this feature for your old parts sleeping at your storeroom and give it a new brush.
Cons
After you're optimizing your PC for gaming, as I said it may increase the power consumption.  This is because it produces the work which may be done for long hours within minutes.  This increase in functionality will add up to the temperature of the system.  It may be acceptable to overuse the particular overclocked product, but the result is not the same.  Exerted heat is circulated within the system which may affect other parts too.
Fan noise:  The parts are cooled down by the act of fan which may need to increase its ability.  By hike may produce 50db of noise.
Unreliability:  Your act of overclocking one part will increase its work but other parts may not able to work simultaneously with it as it may use the resources increasingly than the other.  This will provide many errors on the screen. 
Usage period:  As said above, overclocking's direct effect is an increase in heat. This will reduce the life of the system.  Increased voltages are also a factor for this act.
Voided warranties:  Even though some firms express no objection on overclocking, some still oppose it.  These firms may reject your claim of warranty for your product.
Risk of chip demolition:
  your chip may permanently dysfunction because of the above-mentioned demerits especially excessive voltages.
A cooler option:
  Cooling by liquid nitrogen and phase-changing process is considered as a substitution for the fans used in PCs.  No option is danger-free, in the same way, these processes can exhibit water condensation and lead to malfunction of the parts.  Even this has a remedy like kneaded erasers or shop tools.
Conclusion
In conclusion of Game optimizing service, overclocking is a wide base concept that needs to be well analyzed before enforcement.  I feel its better to list it last option to overclock as it has many harms on the parts. Hope you feel this article resourceful !!!…