The very famous social networking app, Facebook has recently launched a new app on its own. It will make entertaining at home much better and enjoyable. So read the full article in order to know all the details about this interesting app.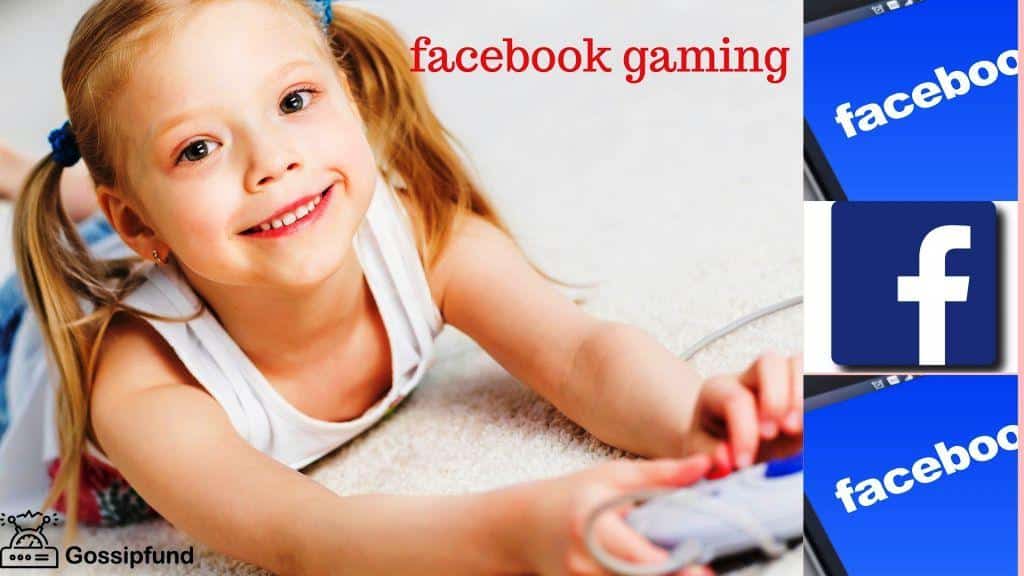 Facebook gaming
Almost every person who has a mobile phone must be aware of the app called Facebook. It has been connecting people from all over the world for the last 16 years. The day when Facebook was launched, we have known only one thing, and that is Facebook is a messaging app. However, the latest app from Facebook is actually a gaming app. Yes, you heard it right! Facebook has launched its very own and first gaming app called 'Facebook gaming.' The logo has the usual blue theme with an unambiguous letter 'G' for gaming, written on it. The gaming app from inside is actually bluer than the usual Facebook app. Well, we'll discuss all about this gaming app, but do you know how this all started? Let's find it out.
Facebook is actually a social networking platform that was launched in February 2006. And a so-called known fact about Facebook is that it was not Mark Zuckerberg, who invented it. In fact, on 4rth February 2004, Mark Zuckerberg launched this site, six days later, Cameron Winklevoss, Tyler Winklevoss, and Divya Narendra filed a case against Mark Zuckerberg. These guys accused him of stealing their idea of such a networking site, though nothing much happened, and they were given a monetary settlement in return. However, the implementation was all done by Mark Zuckerberg and his few friends.
Also, another fact is that Facebook is presently available in 140 languages worldwide. Now let's know about the Facebook gaming app.
Functionalities
Facebook gaming is an app with multiple options that allows you to watch gaming videos, play games, and make your own community. It is a new world of the play, where you can join different groups according to your interests. The ways to have fun with this app are unlimited.
While you open your Facebook gaming app, the interface will look similar to that of YouTube. You can discover a universe of gaming content. The first comes to the feed option, which is much full of people putting up their match videos while going live. Oh yeah, it has the live feature, and switching it on will lead you to go public with your game. You can also follow different people, streamers, or communities, much like Instagram or YouTube. There will make a direct option to choose to open your list of the following. You could also select a bell icon to get updates about any following community or person. This feature is pretty much like YouTube.
The most important reason this app is made for is playing games and having fun. So you can easily switch to game mode and select your choice of game to play—there multiple types of games available for you on a Facebook gaming app. You can invite people to your game to play along with you. In all the games, you get rewards or virtual money in return for the completion of the goals. With this, you could get through as your pastime, while competing with your acquaintances.
see here: Gacha: Irresistible capsule toys
Connect feature
Next comes the connect feature. It is all that we discussed just now in the above point. Connect feature means that the app will let you connect to different people, that go along with your taste of games. You could simply go live with your game, and people interested in it will eventually join you. Also, you could go along with some other's live video. The live video section enables the basic gestures like reactions of the heart, surprise, anger, or else a normal-like. Apart from these, comment and share options are available as well. 
Another fantastic feature is the chat feature that actually is similar to the messenger. All the people who you follow or even your friends are there eligible for a chat. You can simply press the chat button and choose your favorite contact. The chat interface, however, looks like an initial Instagram chat. Well, still not sure about the addition of media is allowed or not. But like other messenger apps, it also shows you the status of the person talking to you in chat.
Initially, the Facebook gaming app was supposed to be launched in the month of June, this year. But, after the pandemic crisis entered the world, the Facebook team has decided to launch it now only. This was simply done to give people a pastime in such times of quarantine.
How to stream
Facebook gaming has a method of using all the databases of your Facebook ID. This information is used for ranking your friends in the games and also to send them invites. You will also be able to get yourself streamed on social media platforms with just a single click. Hence, you will not be dependent on third-party streamers. Let's know how to stream step by step.
Firstly, you need to setup a 'gaming creator' page.
Then, you have to choose a reliable encoder because this will ensure the best streaming experience. You can also use WowzaClearCaster for this.
Now, you need to go to the Facebook gaming creator portal.
After that, you may see an option of ' create a live stream.' Click on that button.
Then you will get an option to choose where to post the live broadcast. Select your gaming video creator page among the option.
The next step is to copy the server URL or stream key. Then paste this in the streaming software settings.
Now, under the service option, you will see an option for Facebook live. Click on this option.
Then, in your streaming software settings, start the streaming.
After that, in that creator portal, you need to add the tag of the game. Also, write a few words for your followers.
Finally, press the 'go live' button to start the streaming.
read more: Facebook App Crashing: Fix the glitch of your application in just a snap
Beta testing
Facebook gaming was launched on 15th April 2020, and hence most people don't know about it. Since it's a new app, it is also under beta testing, and you could register yourself as a beta tester. This will allow you to have many different features unlocked. Also, you could contribute your reviews for the improvement of the Facebook gaming app. Follow the steps below to become one.
Open your Google play store and search for a Facebook gaming app.
Click on the app(it will have a blue box enclosing a capital 'G' letter).
Scroll through the page and look for the option of beta testing somewhere down the page.
You may find a text button 'join' under the beta program option. Click on that button.
The option to confirm your choice will appear on the screen as soon as you press 'join.' Press the 'join' button once again to confirm.
You are done! Also, to leave the beta program, look out for the 'leave' button, and press it.
Hurry up, as there are only a fixed number of seats for the beta program as a tester.
If you do not see a beta program option, it is probably because the company has stopped taking registration for a beta tester, and the required seats are full.
read more: Clear Facebook Cache
Purchases
The Facebook gaming app is presently free of cost on Google play store. Moreover, as usual, Apple users will have to wait for maybe a few months of using this app. Because the Facebook gaming app is only available for Android users and not for iPhone users. Also, the app has in-app purchases as well. This may range from ₹85 – ₹8,400 per item.
Also, unexpectedly, Facebook gaming can earn you money. Yes, you heard it right! You could simply get paid for playing games. For the eligibility of this, you need to be gaming creators. If you are one, then you will get $0.01 for every star that you earn in any game. From your desktop, then share to Facebook for smaller packs is 30%, and for larger packs, it is 5%. This can be explained like that, with laptops, a total of cent stars are sold in USD 1.4, out of which, the gaming creators will be paid $1.0.
Conclusion
We have discussed all the new Facebook gaming app. This app provides you a fun time with your friends, even by sitting from your place itself. Facebook gaming will also help you earn if you are a gaming creator. The app has almost everything, streaming, gaming, making communities, and chatting as well. Though the app is presently available for Android users only, we expect the iOS version to be launched soon. In a gist, Facebook gaming will connect you with your friends and family, and you can play with them while watching your community grow. Stay updated with us to know more updates on Facebook gaming.